Cuban artist Carmen Herrera, aged 104, went unnoticed until a little over a decade ago, but this Wednesday she reached a new goal with the exhibition of a group of her large-scale sculptures in the gardens of New York's City Hall.
"I love that she is finally being recognized and that she is being seen as a historical artistic figure," said to EFE news agency the curator of the show, Daniel Palmer, of the New York Public Arts Fund.
And it is that the exhibition, titled "Estructuras Monumentales" and that is formed by five large-scale monochromatic aluminum sculptures, is being exhibited in the middle of Manhattan, in view of the more than eight million inhabitants of New York, a city considered the world epicenter of art.
Thus, Palmer points out, one of Herrera's great dreams is coming true, to bring her work to the people and that they enjoy it for free, after decades of frustration in which the Cuban woman was constantly relegated to the background for the mere fact of being a woman.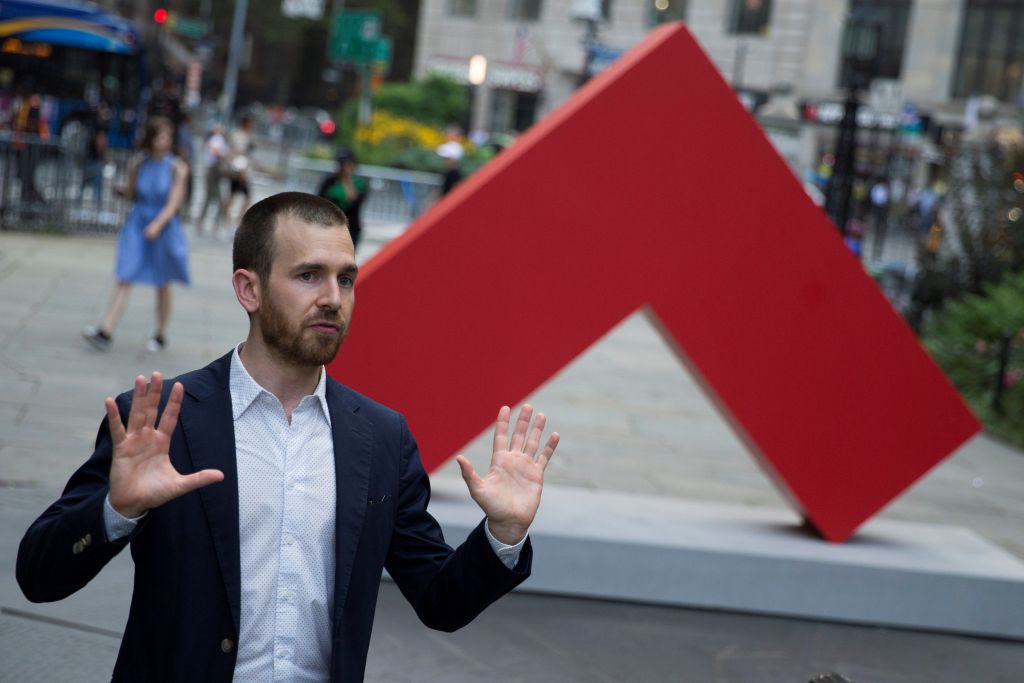 "The gallerists told her clearly many times that they didn't want to exhibit her art because the works of women were not selling well," recalled the curator of the New York cultural organization.
This time, five of her great sculptures, up to 3.6 meters long, will remain in New York's City Hall Park from this Wednesday until November 8, three of which are exhibited for the first time, and the other two have only been seen in Europe.
"Estructuras Monumentales" are from a long time back, as some of the pieces were conceived and drawn by Herrera in the 1960s and 1970s, although the scant attention she received at that time led to them not being produced until two years ago.
One example is the work Pavanne, initially designed as a drawing in 1967 in homage to her brother, who had cancer, and who was only made in 2017.
Located under the trees of Manhattan's green area, the sculpture, a bright blue, is formed by three pieces that fit together, two in the shape of an "L" and one in the shape of a "U," separated by a narrow space that gives a glimpse of the park's green background.
Another of the outstanding works of the exhibition is Angulo Rojo, a red sculpture in the shape of an "A" that receives New Yorkers at the southern entrance to the park, and which is the first structure the Cuban has designed in more than three decades, during which she has devoted herself mainly to painting.
Born in Cuba in 1915, Herrera initially moved to Paris after Second World War II, where she perfected her minimalism and geometric abstraction, to move in the 1950s to New York, where she has been living since then.
Although she was part of New York's artistic society, her work was largely ignored until she was nearly 90 years old, and recently she has come to be considered one of the most important figures of the abstract movement and minimalism.
The rise of Herrera has led to some of her works being sold for millions, and last March her painting Blanco y Verde reached 3.9 million dollars in an auction that Sotheby's held in New York.
The oil painting, from between 1966 and 1967, far exceeded the highest expectations that placed its maximum price at 2.8 million dollars.
Authors