Will we ever forget 2020? Today most may not believe it possible, but I'm not so sure. Human beings are capable of adapting to everything, even to their own disappearance; and that has been one of the teachings of the year that has just―it seems―ended.
What was it What is it still?
The year of death and rebellion. Of loss. Of loneliness. Of obstacles. Of the end that is not the end, it seemed Nicolás Guillén Landrián was repeating to us every day of 2020 from his chilling lucidity. Every day, a new adventure has been added to another misadventure towards the most recondite of human complexity; and so we won't forget it, there's Netflix―warehouse of dreams and laziness in this year so, so, so (you decide the adjective). See, if you distrust your memory, Death to 2020. You will find something there: the saga of the Wuhan bat, Brexit and the lynching of George Floyd together with the triumph of the film Parasite at the Oscars, the protests and counter-protests, the forest fires and the dead and those who defied the virus because they could in no way stop going to the corner bar or shopping at Walmart, much less wear a mask, limit their steps, stay locked up.
There are of course Trump, Biden, Giuliani and Kamala Harris, the queen of England and Meghan the mestiza, with her red-haired prince…. Of course, much of what happened in Africa, Latin America and the Caribbean is missing… but we won't notice it because we're used to it: it's just one more Netflix prank—with some humor, of
which we also have a great need these days. There is no need to worry either, Telesur, CCTV and RT have surely already summed up the year in their own way.
But, in the end, after the recounts, where have the wounds and scars been filed? Scars, for those who have a good emotional metabolism. Because most of us have spent the year from wound to wound, one over another, with no time for the scar. And so we come to the end. Or what we want to mark as the end. The days of congratulations, parties and gifts, champagne or roast pork, or champagne with roast pork and rum and beers and friends and family, together and drunk and singing karaoke. Waiting, wishing, inaugurating: two weeks between Christmas and Epiphany.
Some, let us say that the riskiest or most fortunate—perhaps it's the same thing or another—dared to travel and even flew to hug their families. It seems, judging by the photos of the celebrations candidly posted on Facebook and Instagram, that it was possible to do so without increasing infections or causing more deaths. I don't know. I must be a real coward or I pay too much attention to the news; even if some day I woke up believing that I would be able to travel to find hugs in a city where there was someone willing to offer them. I even checked the JetBlue flights and was about to type and type and not stop until I was on a plane, in the clouds. What a thrill!
Again. As before…and that was the moment to close the laptop and keep busy doing something else; perhaps, looking out the window to stumble upon the empty streets, the lethargic traffic, the few passers-by hurrying or coming back from shopping, a couple walking the puppy or a baby in a carriage. In a hurry or not, all cowering; if one of them smiles, nobody will find out, they were going, coming with their mouths covered. How can I buy a ticket to Havana, Paris or Berlin, Dakar, Porto or Reykjavik if the mere imagination of an airport waiting room—or what I remember about them—makes me shiver with fear, when only going up 90 miles from downtown Philadelphia to downtown New York is scary?
For the cautious ones like me, there have been no hugs on Christmas or New Year's Eve nights. Hopefully a call on Zoom or WhatsApp; lonely dinners. At some point in the night, we will have remembered what the last twelve months have been like. Then I again saw myself being so many different people from one week to the next. I was many that I never imagined I would be. I once crashed or tripped and broke my knees, but I got up and there were even people there to help me get up. In turn, others have fallen and I have been there for them. That's what it's all about, in the end: alone or accompanied, in country houses or city apartments, on the beaches, hospitals or queuing at airports: we're there. We've survived whatever 2020 was.
Or is. Time is immeasurable—that's another lesson of the year; and at this point it no longer seems to me that dates and hours have any value: it is only drained time; how do you know if we've really left 2020 behind? What guarantees it but a calendar created by humans as imperfect and perfect as we are—those who have become accustomed to both extermination and self-extermination?
The only irrefutable thing is that we are here. We haven't survived, exactly, because we continue to do so. It's a work in progress, which in no way ended on December 31 at 11:59 pm with the fireworks and choking oneself with twelve grapes; with the hugs and tears of the lucky, brave or sentimental; the bucket of water thrown from the balcony, the burned rag doll or after walking around the block with an empty suitcase.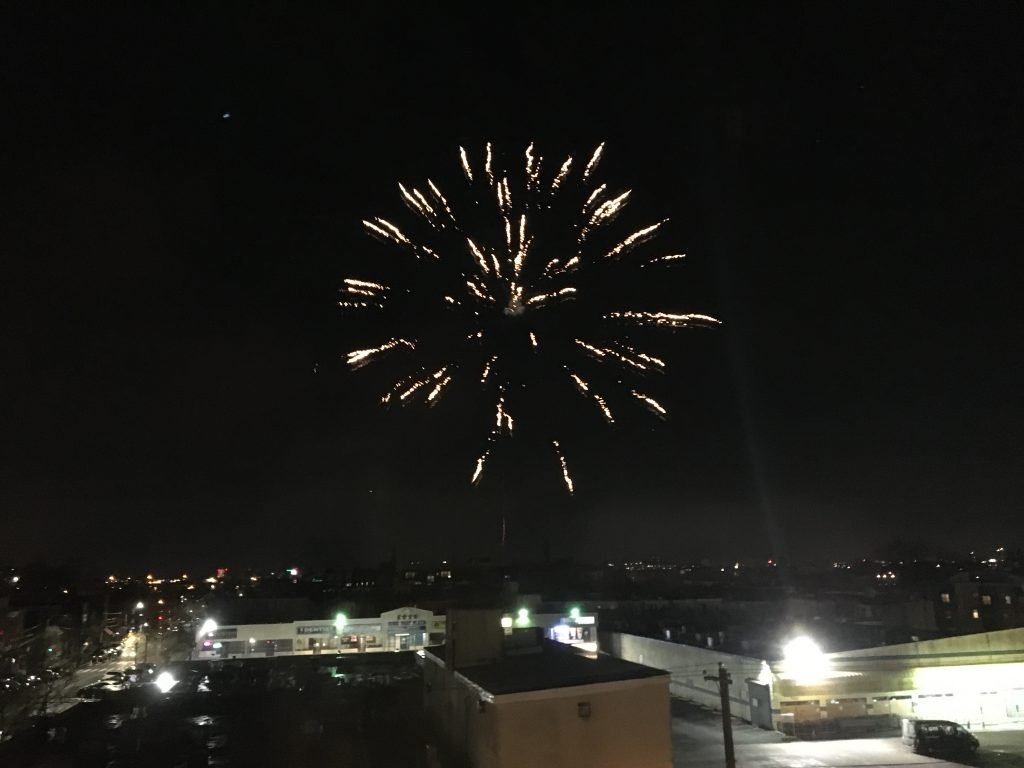 So, let's smile, the cameras are still on; and, if on the 31st we had looked at the sky, we would have found an immense full moon, watching over us, checking what we have done with everything the year has taught us.
Because today we wear a mask, but one day we will be able to leave it at home and, again, give thanks not only with our eyes and even kiss each other again in the corners, waiting for the traffic lights to change. We will smile again in the street. On the so-called last day of 2020, I was listening to "Smile," the song by Chaplin, John Turner
and Geoffrey Parsons, that anyone who knows how to play any of the three keys with greater or lesser success has ever played a version. I could have spent the whole day listening to Nat King Cole as well as Michael Jackson, DJavan, Nana Mouskouri or Sun Ra performing the same song; but after an hour and a half I got bored and began to incorporate other themes that no longer had any relation to the original, but retain the same spirit of survival (including a smile).
A playlist on Spotify was left of luck; and as these times are rare and the lonely ones have nothing else to do but share the loneliness or the smile hidden behind the mask, as there were no gifts to give or receive this time, here I share the playlist—in a collaborative way so that other lonely people feel free, if they feel like, to add the songs that come to mind, the ones that best help them to continue surviving, whether or not they are versions of "Smile."
In any case, whether or not the year is gone, perhaps, we have learned to live differently, the smile that no one will see remains here, one song after another, a mantra to continue, perhaps.
Authors