As a result of the protests that took place in Cuba on July 11, we have heard again about those neighborhoods called unhealthy, marginal, precarious, indigent, peripheral, or now… "vulnerable". What is behind this name change? A mere euphemism like the ones we are used to resorting to when faced with uncomfortable or unpleasant realities? It's possible. The reforms are "updates," "improvements" or "regulations," homeless people are "wanderers" and now there would no longer be unhealthiness or poverty, but rather "vulnerability," which sounds softer and more bearable…
However, it is interesting to review some concepts used by sociologists and anthropologists to deal with these realities and really know what we are talking about. There are countless definitions with various nuances, but most differentiate between three fundamental analysis aspects, related, although different: poverty/well-being, vulnerability/resilience, and exclusion/inclusion.
Poverty
As expected, the definition of poverty is complex and controversial. A crude expression would define it as the shortage of basic resources, but immediately the questions would multiply: How do we define shortages? What are the basic resources? Is it about material resources or also social and cultural ones? How could the threshold at which one is already poor be measured or determined? Can it be the same through time or geography?
More than a century ago, the English Rowntree proposed measuring poverty through the determination of basic needs and how much money was needed to satisfy them. For example, the United Nations Development Program (UNDP) uses the threshold of 1.9 dollars per person per day for this. Recently, the Indian economist Amartya Sen put the emphasis not so much on the result (being poor in the sense of not having enough income or assets), but on being poor as the impossibility of achieving a minimum of vital realization due to being deprived of the capacities, possibilities, and basic rights to do so. In any case, there is a general consensus that factors that go beyond income level must be taken into account, such as access to employment, education, health services, decent housing, and access to basic infrastructure (water, energy, waste disposal, etc.) among others.
A few years ago, with the collaboration of the UNDP and the University of Oxford, Cuba adopted a multidimensional poverty index (MPI), which measures people's level of deprivation through ten indicators distributed in three dimensions with equal importance: health, education and standard of living (including household fuel, sanitation, drinking water, electricity, housing, and family assets). In April 2021, Granma newspaper published a triumphalist headline: "Cuba is the second country with the lowest multidimensional poverty index", but it does not clarify which countries were evaluated or what the value of the index in Cuba was. Six months later, it revealed the results of international research: "the disparities in multidimensional poverty between ethnic and racial groups are greater than the existing inequities at the level of national regions". But the data in Cuba and its regions or its racial groups were not given either.
It is also not known whether a poverty line has been defined on the island that is comparable to the UNDP threshold of 1.9 dollars a day. The task of "Reorganization" calculated a basket of goods and services whose amount was around 1,500 pesos. A few months later, the head of the implementation commission, Marino Murillo, acknowledged before the National Assembly that the basket already practically doubled its cost, without salary or pension adjustments. It is curious to note that the UNDP threshold was similar to that of the original Cuban basic basket. It can be inferred that in this last year of rampant inflation many Cuban households have fallen below that threshold. In short, we know that in 2020 there were 209 million poor people in Latin America (34% of the population), that there were also 78 million extreme poor (13%), but we have no idea (at least, we citizens) of how many poor people there are in Cuba, who they are or where they are.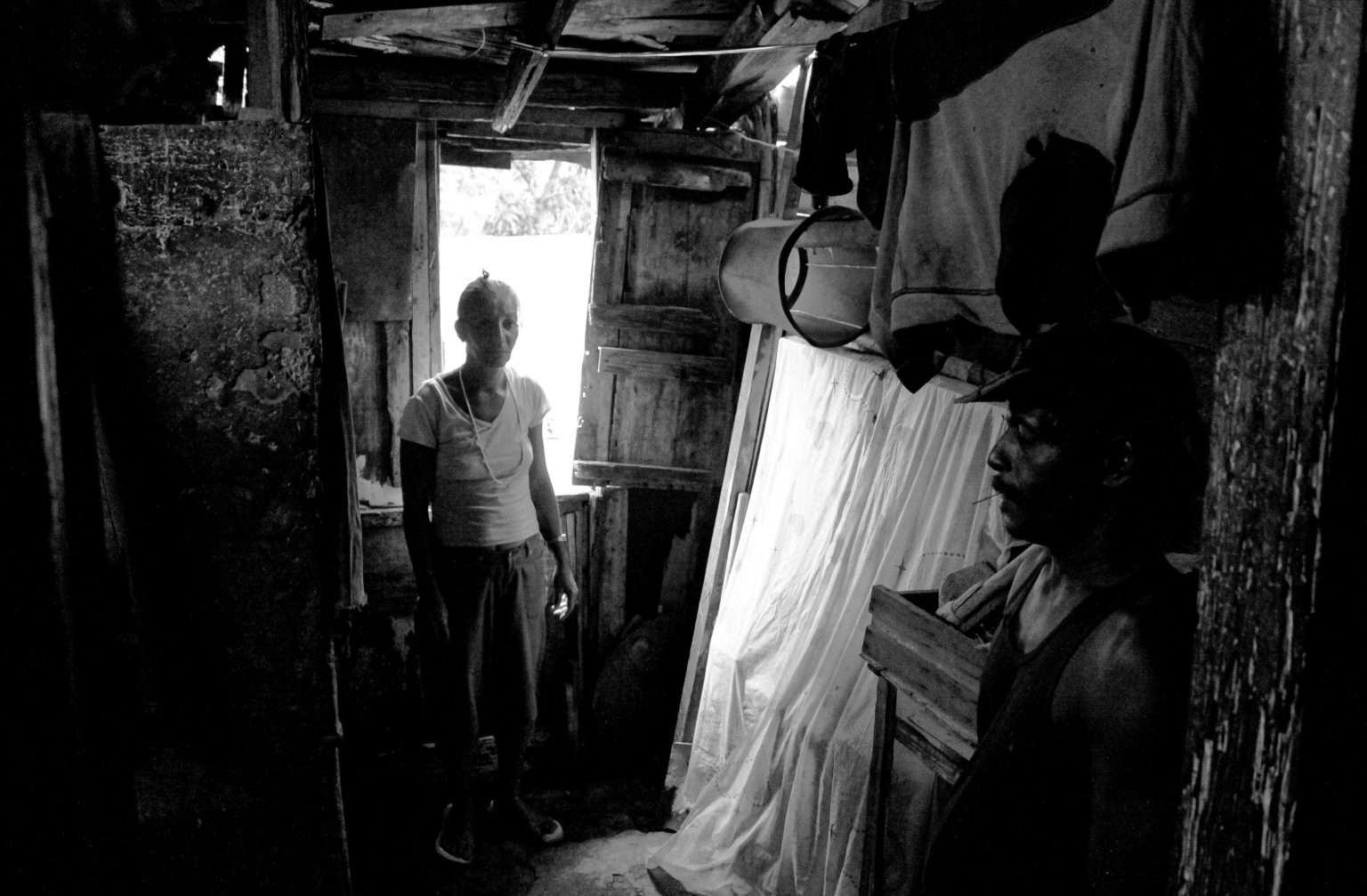 Vulnerability
Another thing is vulnerability. This does not imply a situation of poverty but the susceptibility or risk of falling into a situation of poverty. It alludes more to a possibility than to reality. It is related to its opposite concept, that of resilience, understood as the ability to face and overcome risks and threats. It is important to underline that a person can be vulnerable, not only due to their material deficiencies but also due to negative cultural prejudices due to skin color, social or territorial origin, sexual preferences, etc. In other words, the vulnerability/resilience aspect refers to different realities from the poverty/well-being aspect.
Another element that distinguishes the concept of vulnerability is that it establishes a relationship between elements external to the social group or the individual and their socioeconomic characteristics. One is vulnerable to something (poverty, unemployment, disease, environmental aggression….). In a certain sense, vulnerability could not be observed — like poverty — but only predicted or forecast. It is a relative concept that seeks to prevent poverty. Therefore, studies that analyze how vulnerable individuals or groups act or can act to overcome threats and face adverse situations are fundamental. Here, not only the assets that families have are essential, but above all the survival strategies that they are capable of adopting, which can be individual and family or be supported by public policies.
These strategies are multiple. From selling the family's physical assets, using credits or loans, increasing labor participation or incorporation into study, modifying or reducing consumption patterns, emigrating collectively or individually (with the aim of sending remittances), etc. In situations of great vulnerability, they may be forced to resort to informal employment, the illegal occupation of land, the sale of their own body or their own time ("coleros," people who line to buy products to later sell them at a higher price), speculative practices or clearly criminal behavior.
For example, Roberto Zurbano wrote: "The migrant subject has little chance in the legal world. Understood as police, delegate of popular power delegate, grocery store worker, and even the family doctor who does not deny him emergency care, but who finds it cumbersome to treat chronically ill patients, especially the elderly. Thus, they turn ´inventing´ into a way of supplying themselves with water, electricity, medicine, food, etc., and negotiate with the tolerant gaze of the local authorities who, between paternalism, prejudice and extortion, open doors to permissibility and of course, they decide on the permanence of the migrant."
In these situations, not only physical capital (material resources) matters but also human capital (levels of education, culture, health….) and social capital. The presence of support networks, be they family, neighborhood or public, can considerably cushion vulnerability levels, although true resilience will grow not so much through external aid but through true empowerment processes.
The measuring of vulnerability is not simple. As has been explained, it not only depends on objective shortcomings but also on the resilience capacities of individuals and social groups. It should be a multidimensional index capable of measuring not so much a reality as the possibilities or probabilities of crossing the poverty threshold. On the other hand, the role that one's own perception of vulnerability can play cannot be denied: being worried about losing one's home, job, health, children's education, being anguished by domestic violence or by levels of insecurity or crime in the neighborhood undoubtedly affect the ability to overcome adverse situations.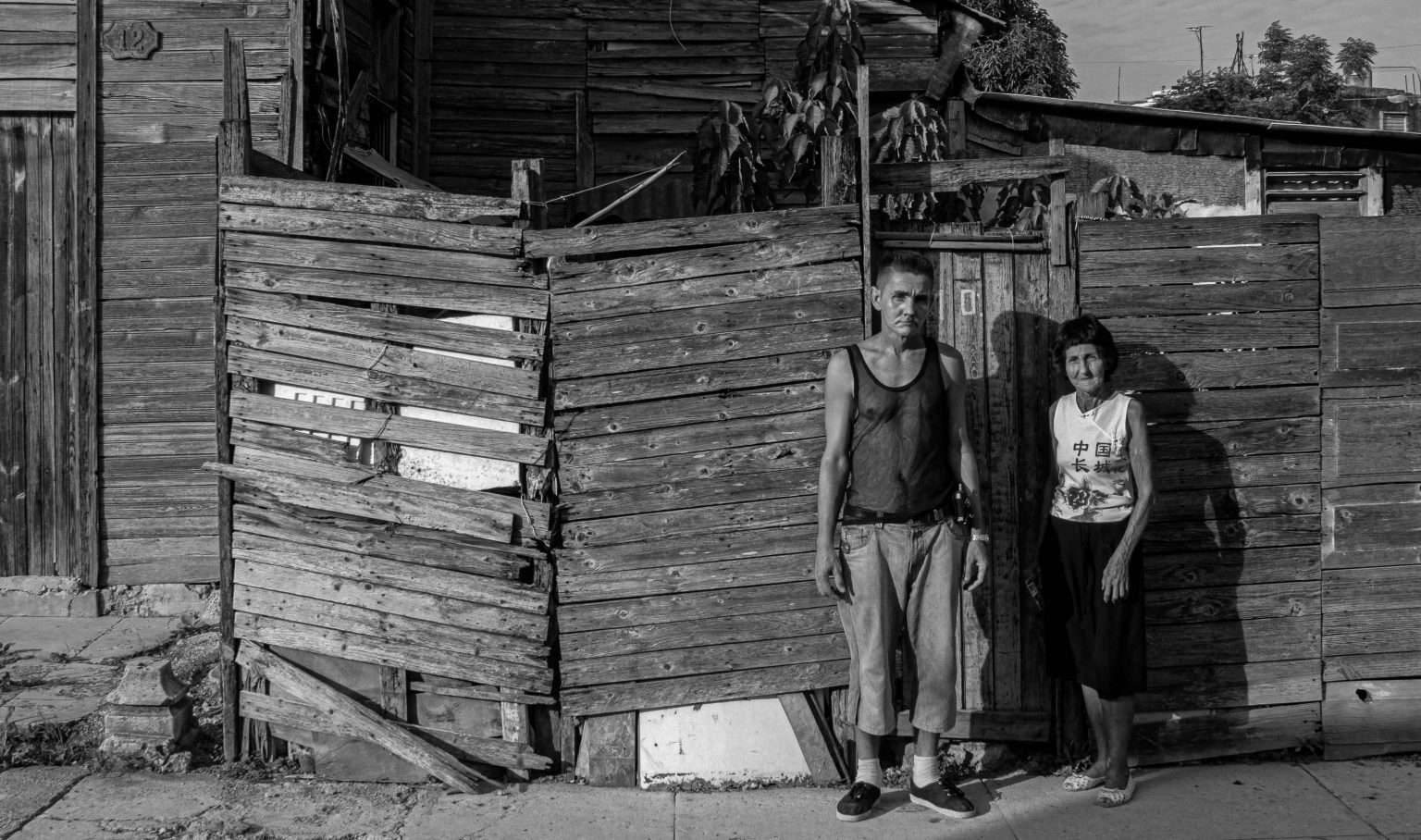 Exclusion
We have already seen that poverty does not always accompany vulnerability. This can be caused not only by material deficiencies but also by socio-cultural factors. A person can feel discriminated against or be effectively excluded for many different reasons that do not always have to do with their economic status. It can be because of their skin color, because of their territorial origin (the people from the country's eastern region who are in Havana), because of their religious beliefs, because of their sexual preferences, because of their gender or age, they can be sick, homeless, unemployed, drug addicts, convicts or ex-convicts…in short, all those who are "on the margins"…
Exclusion or marginalization (understood as the lack of access to basic citizen rights) can generate not only vulnerability but direct poverty. And this, in turn, can also cause exclusion. This rejection, aversion or fear towards the indigent has been baptized as "aporophobia." It is, in short, a vicious circle in which each of the factors has an influence and can reinforce the other two. It is the extreme antithesis of participation.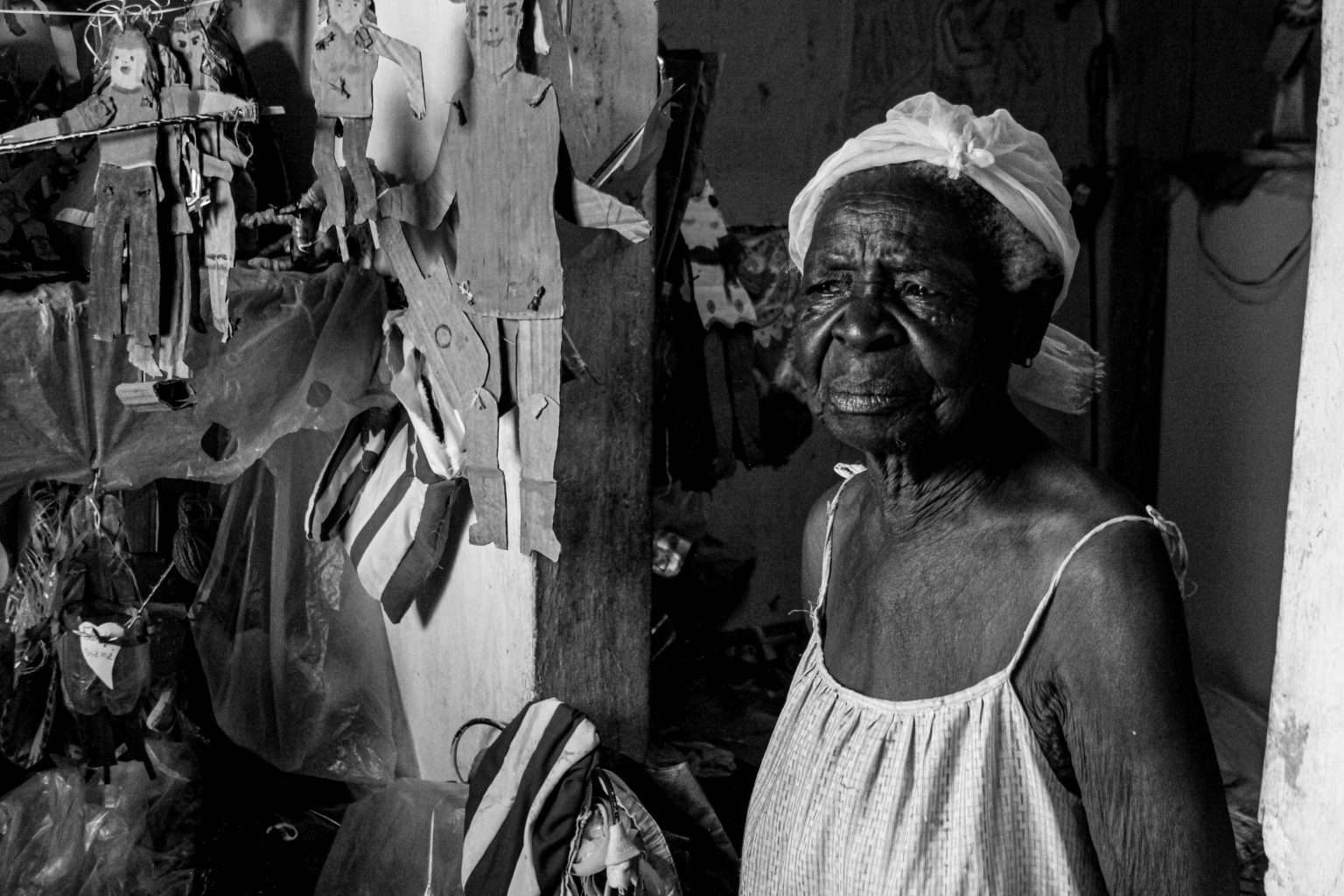 Vulnerable neighborhoods
So, does it make sense to talk about "vulnerable neighborhoods"?
In the first place, if what we are talking about is the physical-geographical characteristics of a city area, it could be appropriate if it is a territory prone to flooding, close to sources of pollution, with excessive slopes or lack of infrastructure and therefore vulnerable to physical threats and risks. But if what we are dealing with is social, economic or cultural characteristics, it is different. Calling an entire neighborhood "vulnerable" undoubtedly stigmatizes and discriminates against all its inhabitants before the rest of the city — regardless of households and people — and thereby generates additional vulnerability due to marginalization. Being marginal is not the same as being marginalized. The physical reality of the neighborhood tends to be maintained, while its occupants are often not the same over time since they often constitute areas of migratory transit. That is why an analysis of social vulnerability would make more sense at the household level than at the neighborhood level. It must also be remembered that there are not only poor households in vulnerable neighborhoods but throughout the urban fabric and they can remain invisible.
Secondly, if a vulnerable person is a potential poor person, wouldn't it make more sense to deal with the real, current poor, before addressing the potential ones? Years ago, a number of areas in the city were identified that were called "unhealthy neighborhoods," with which their unhealthiness or physical precariousness were alluded to above all. Although it is true that numerous households living in poverty were concentrated in them, the inhabitants were not declared unhealthy. If the name of "vulnerable" is taken literally, then priority attention should be demanded towards already existing poverty. If it is not literal, then it is nothing more than a new euphemism.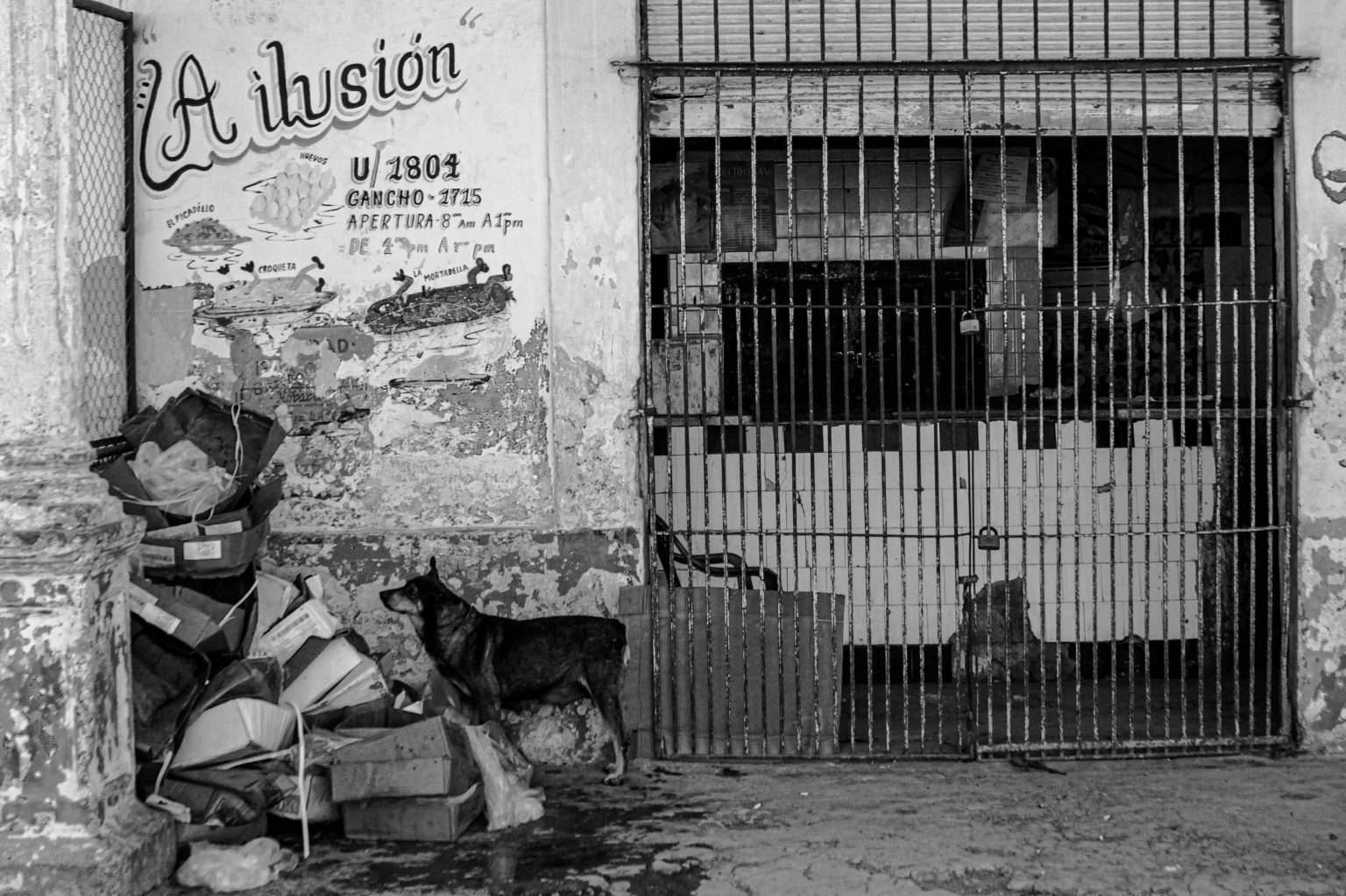 It is clear that the social programs of education, health and social protection — with all their insufficiencies — characterize Cuban poverty in an advantageous way in the context of Latin America. But it is already known that equality is not equity. Someone who is different cannot be treated the same. And that is the weak side of the universal programs, of the distributions "by the ration book." Policies, programs and projects focused on the characteristics of each social group and, to the extent possible, of each household are essential.
Lastly, the current focus of prioritized attention to "vulnerable neighborhoods" suffers from a root deficiency. The abysmal asymmetry between the availability of material, financial and human resources of the branch ministries and their persistent scarcity in the territorial governments (municipality, people's council, delegate) has forced them to face the problem by assigning neighborhoods to agencies and ministries. In this way, in the capital of the country, the minister of foreign trade is in charge of the neighborhoods of the municipality of Marianao, the minister of agriculture of the municipality of 10 de Octubre, the president of the iron and steel business group of the municipality of Cotorro or the president of the AZCUBA sugar group of Habana del Este. Obviously, it will be much easier for them to paint a warehouse or repair a sidewalk than to go to the root of the problems of poverty, vulnerability, or economic, social and cultural exclusion present in those neighborhoods.
This procedure is already assimilated among us as something natural, but could it be imagined that from now on the government of Marianao would be in charge of supporting foreign trade, that of Habana del Este to support the sugar harvest, or the municipality of 10 de Octubre to sponsor agriculture? There is still a long way to go in the process of decentralization and strengthening of territorial governments, particularly municipal ones… And, by the way, the same in the process of identifying poverty, vulnerability and exclusion in our neighborhoods, their public recognition and proper treatment.
Author