A couple of years ago, Lola Mento (a pun for I'm sorry) burst onto Cuban television, an intrepid little farm girl and in love, as we can see in her adventures on social networks, a character built and well played by young actress Danay Cruz.
Born in Holguín, she has developed her career precisely between television and theater. She decided to study acting at the age of 15, after having passed the aptitude tests of Bayamo's Professional Art School (EPA).
Theater has been one of the pillars in Danay's career, although, as is common in Cuba, the leap to the small screen is vital to gain the preference of a large part of the national audience.
At this time, the COVID-19 pandemic has stopped all previewed plans, precisely at the moment when the actress had started rehearsals with the El Portazo theater group, for the staging of "Todos los hombres son iguales," where in addition to comedy, the actress can be seen dancing and singing. A real challenge, she told us.
At the moment, comedy continues to be the driving force for Danay, "mainly in plays," she tells us, "but it was not until July 2019 when I got into humor, since the comedy program "Otto x Otto" was created for the summer programming, to which I was invited. It was there that for the first time I began to interact with the group of comedians and began to discover the difficult and admirable world of humor, thus the character of Lola Mento was born."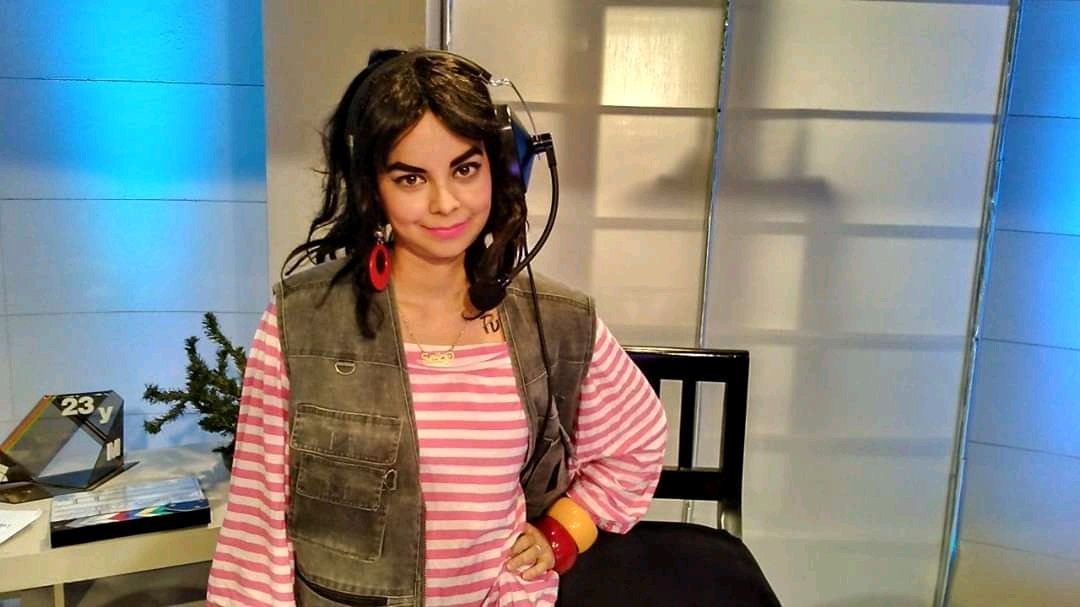 But after the program finished you continued with the character
After the appearance of Lola Mento on the screen and the happy reception by the audience, I decided that the character should not die there and I created a page on Facebook and an account on Instagram and began to generate content and upload it to the networks, nurturing myself always from my origins, because I am from the country and for me, it is very easy because I only have to refer to back there, my experiences, my family, my neighbors.
Whenever I go, I come back with new phrases and stories for the character, without losing sight of and also using it as a source of inspiration for what is happening today, because I have never wanted Lola to stay in stereotypes or in the radical, on the contrary, she is a guajira, yes, but informed and modern, in her own way.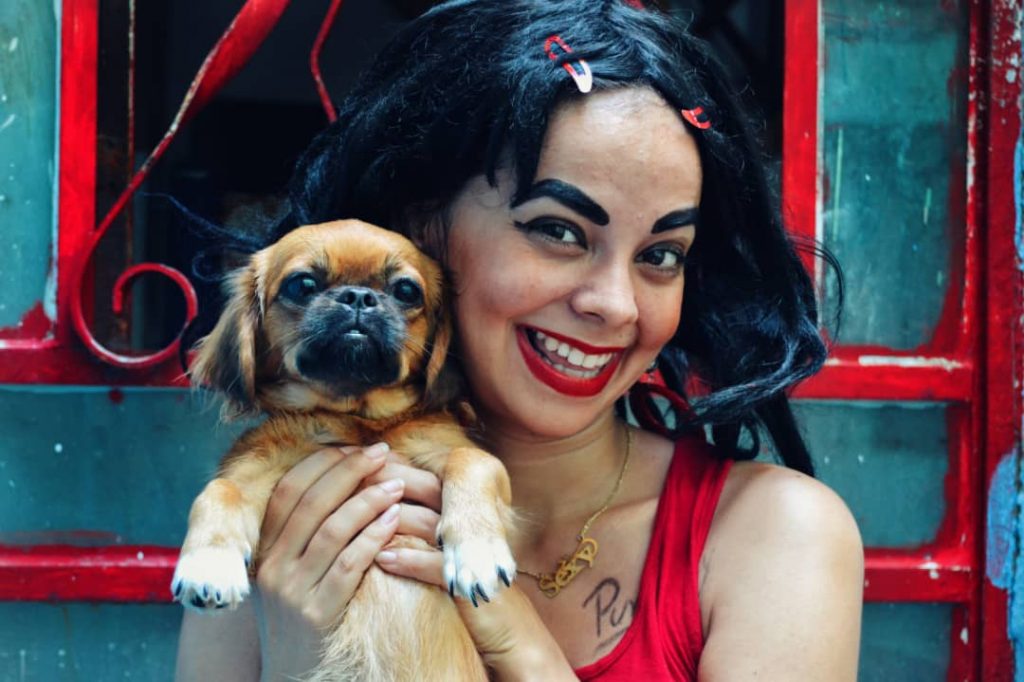 Before the current epidemiological situation, you formed part of the rehearsals with El Portazo….
I have known El Portazo almost since it was founded, we always met at festivals and there I had the good fortune of admiring the great work by Pedro Franco, its director. It was a surprise when one of his assistants contacted me because I wanted to be able to work with this group one day, but I was always very clear that this was going to be a great challenge.
"Todos los hombres son iguales" is a super show that requires not only histrionics and great scenic mastery, but also since it's a musical it requires rigorous work in terms of singing and dancing and I am not very skilled in the latter.
But I am very happy and enthusiastic about the premiere and so far it hasn't been planned that Lola Mento will be in the show, but it is a possibility that is not ruled out because our director loves to innovate and make frequent use of his beloved phrase "it stays"(she smiles).
You have also been able to act out of humor. How to avoid this typecasting?
Thank God I've been lucky enough to be able to play multiple characters in both drama and comedy and I certainly wouldn't want to be pigeonholed because I enjoy both equally.
Those of us who do humor have the responsibility of not allowing ourselves to be pigeonholed only by accepting characters that require humor.
Sadly, directors often label you, but those are only the prejudiced ones because a good actor is capable of perfectly doing any genre.
One of those dramatic works will be in the next soap opera by Ernesto Fiallo, among others…
There I play Judith, a young woman who studies English and lives with her grandmother and finds herself in the dilemma between whether to leave the country to live in London with her parents or to stay with her grandmother in Cuba, in addition to love-related disagreements.
I have several projects that will air this year, one of them will be the second season of the animated cartoon Yesapín García, for whom I lend my voice, a totally new and very satisfying experience for me because I always wanted to do animated cartoons.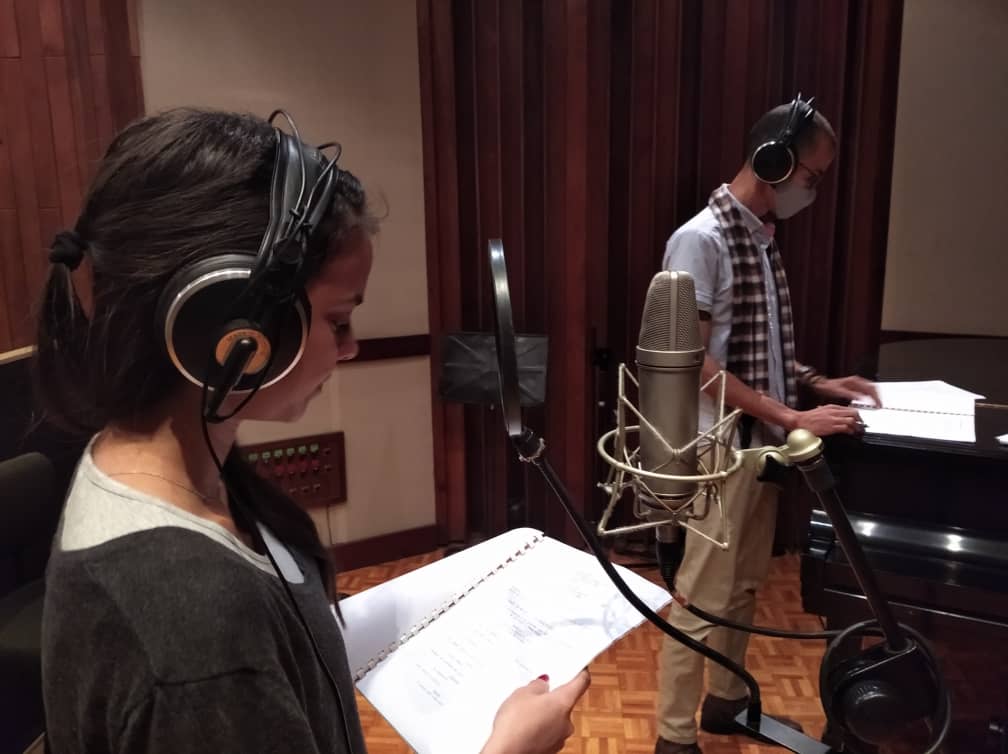 Playing a character so loved by everyone has been a challenge and I hope people will receive with the same love that I have given it.
How challenging is being a comedian for a woman in Cuba?
Humor in our country has been defended mostly by men and there are also many prejudices sometimes even among women themselves, but even so, wonderful exponents of the genre have never ceased to exist, such as Eloísa Álvarez Guedes, Consuelo Vidal, María de Los Angeles Santana, just to cite examples, all paradigms.
I think that Cuban humor needs more than a revival, a renewal, as happened in the 1980s. There is a lot of young talent and being a woman should not impede making people laugh.
Let's go back to "Todos los hombres son iguales," where you will do one of the things you enjoy the most: sing.
I love to sing and it imposes a lot on me, yes. I will have the opportunity to do it precisely in the musical comedy "Todos los hombres son iguales" and I also filmed the musical short En el aire a year ago, an incredible and totally new experience for me to be able to record all its songs at Egrem.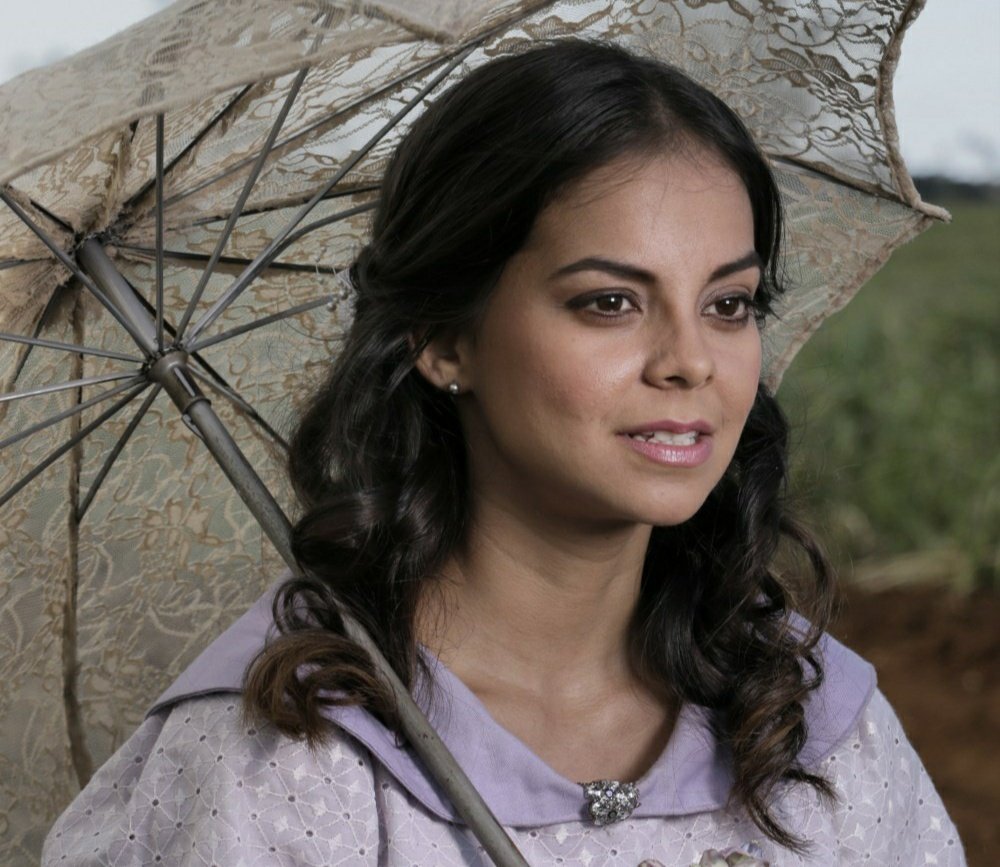 It's a job I love very much and with which I was very satisfied, I hope it can be released soon.
Authors