It is not possible to take stock of the performance of Cuban athletes in 2021 without taking into account what has been done by Cuban players in professional baseball in the United States. Just as some great stars of the national sports movement shone at the Tokyo Olympics, an important group of players were protagonists in the U.S. diamonds.
Among the highlights there is something for everyone, from the duo that won the World Series with the Atlanta Braves to those who achieved impressive records and individual awards throughout the season; or those who left behind the Minor Leagues and proved to be on the right track to make, sooner rather than later, the definitive leap to MLB.
Miguel Antonio Vargas (Dodgers), Andy Pagés (Dodgers), Yoelqui Céspedes (White Sox), Norge Carlos Vera (White Sox), Darién Núñez (Dodgers), Juan Carlos Negret (Kansas City), Jayro Pomares (San Francisco), Sandy Gastón (Miami), Kendry Rojas (Toronto) or Eddy Díaz (Colorado) were some of the names that sounded among almost a hundred active players in the Minors with excellent results.
This new generation is the Cuban future in the Major Leagues, who have in their hands the enormous responsibility of giving continuity to the legacy that the island's players have been writing in the United States for more than a century. Fortunately, while they continue to struggle to grow and develop, a group of stars from the island already reign in the best baseball in the world.
For example, if we are going to make a list of the ten Cuban players with the greatest impact in the 2021 season, we would have to leave out Guillermo Heredia, brand-new World Series champion with Atlanta, who scored his best totals in terms of production. of runs and extra-base hits, but he could not compete statistically with the great Cuban stars in MLB.
Either way, the mention of "El Conde" is a must, although some say he played a secondary role in the Braves' victory. Although it is true that he declined in the second half of the season, his start of the competition was consistent, with an offensive line (Average/On-base/Slugging) of .281/.368/.477, 28 runs scored and 22 extra-base hits and one remarkable defensive solidity in outfield.
Between mid-April and the end of June, Heredia even left a score-packed game with two home runs and six RBIs against the Chicago Cubs. In addition, no one can deny his influence as a driving force in the Braves clubhouse during the postseason, when he pushed and shoved his teammates emotionally.
Another who also had a great campaign was Lourdes Gurriel Jr., who set personal records for runs (62), hits (138), doubles (28), home runs (21) and RBIs (84), with a tremendous season finale in September, the month in which he was the third man in the American League with the most RBI (30). To make matters worse, he was a finalist for the Gold Glove in left field.
Among the revelations are Néstor Cortés Jr. and Andy Ibáñez. The former returned to the Yankees and became one of the most trusted arms of the pitchers' rotation in their fight to reach the postseason, while the latter was one of three Cubans who in 2021 stepped on a MLB diamond for the first time in 2021, laying the foundations for a promising future thanks to his solid offensive performance and his versatility to play various positions in infield and outfield.
We could also mention the perseverance of José "Candelita" Iglesias, Yadiel Hernández, Aledmys Díaz, Yasmani Grandal or Yoan Moncada, who left flashes of his quality after overcoming different difficulties. However, when we take stock of the best Cuban players in MLB, we will find ten men with the undisputed lineup of stars, and we show them below.
José Abreu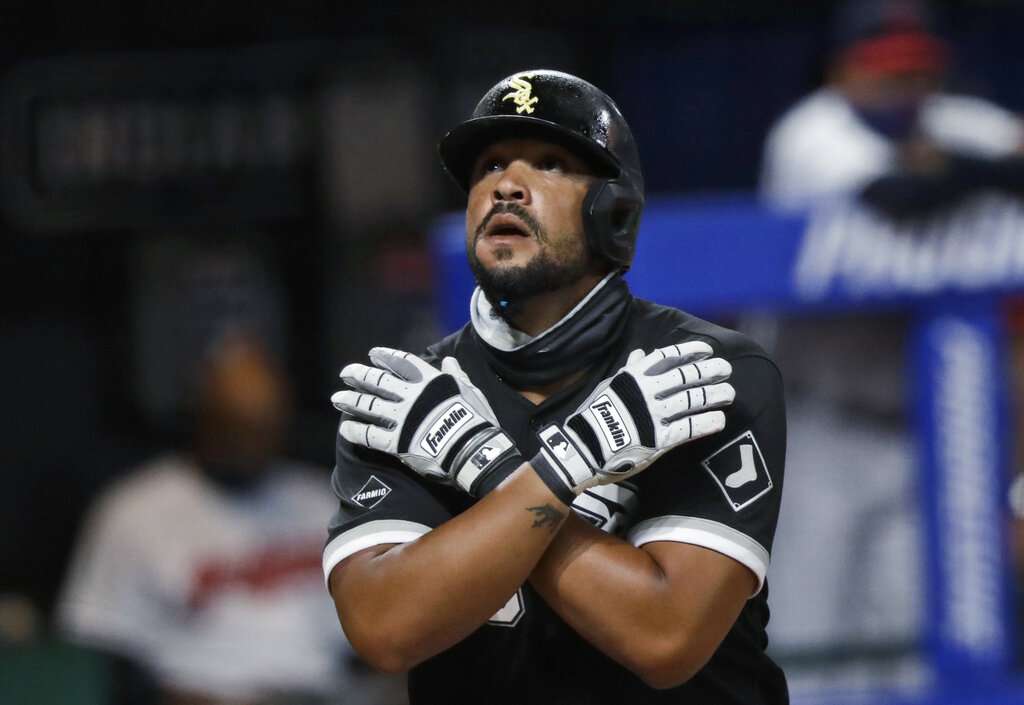 "The Phenomenon of Mal Tiempo" does not give an iota in the race for the title of best Cuban hitter of this century. In 2021 he signed another 30-homer, 100-RBI season, scores he has achieved in five of his eight seasons in MLB. Until the end of the campaign Abreu was fighting for a third consecutive lead in RBIs that would have been historic, but finally he could not before the push of Salvador Pérez. As additional data, this year the Cienfuegos player surpassed the figure of 200 home runs in MLB, the sixth Cuban to achieve that record after Rafael Palmeiro, José Canseco, Tany Pérez, Tony Oliva and Kendrys Morales. At 34, he is still the soul and natural leader of the Chicago White Sox, with whom he made the postseason again, even though he couldn't get past the Division Series.
Randy Arozarena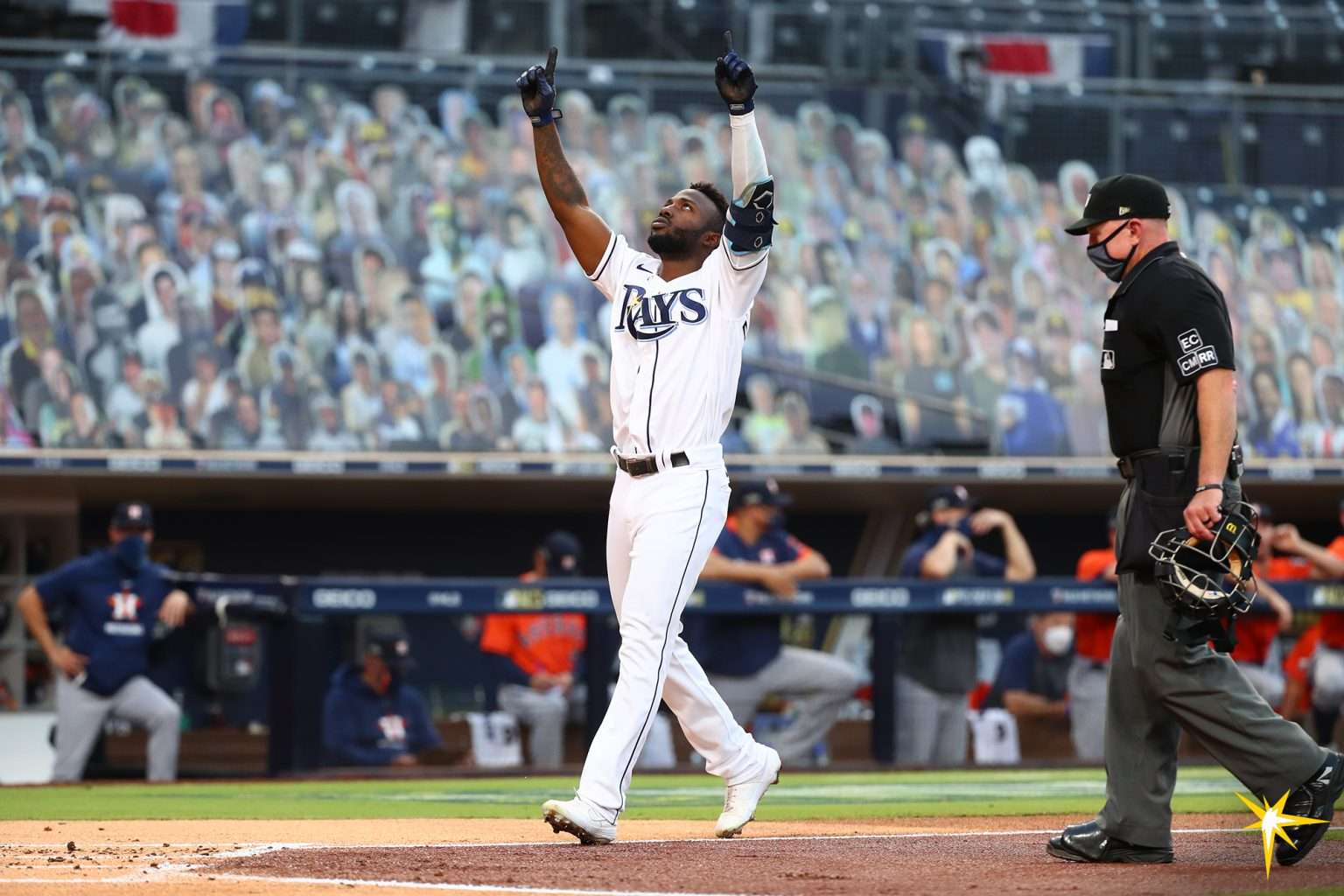 To sum up how good the season was for the Pinar del Río player, we don't have to talk much, just look at his record: Rookie of the Year. Arozarena confirmed that there was no coincidence in his stellar rise during the 2020 playoffs, when he broke endless records and won the Most Valuable Player of the Championship Series award against Houston. The Rays patrolman broke out with 55 extra-base hits, 145 hits, 94 runs scored and 20 stolen bases, leader among all American League rookies in these last three departments. Arozarena also came close to winning the Gold Glove in the left field, reaffirming his integrity. At 26, Tampa has a diamond in its hands.
Jorge Soler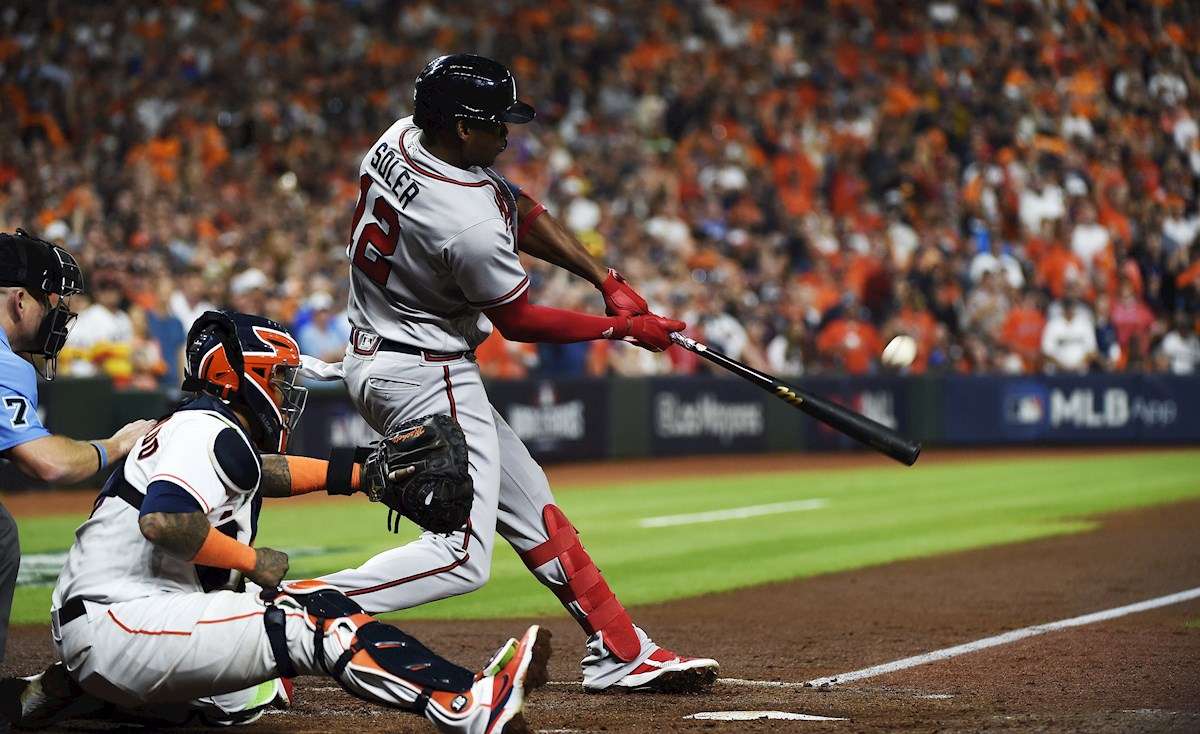 Jorge Soler's season through July 30 was mediocre. Wearing the Royals jersey, he hit .192 in the first half of the competition, with an on-base percentage of .288 and 37 RBIs in 360 plate appearances. But a trade from Kansas to Atlanta completely transformed the Cuban, who re-emerged like a phoenix and hit 14 home runs in just 55 games, in which he left a .369/.358/.524 offensive line. The icing on the cake came in the postseason, as he became one of the Braves' heroes in their assault on the Major League Baseball throne. Soler won the MVP of the World Series (second Cuban to do so after Liván Hernández) by punishing the Astros, hitting them three home runs in six games, something that only two Cubans had previously achieved (Tany Pérez in 1975 and Randy Arozarena in 2020).
Yordan Álvarez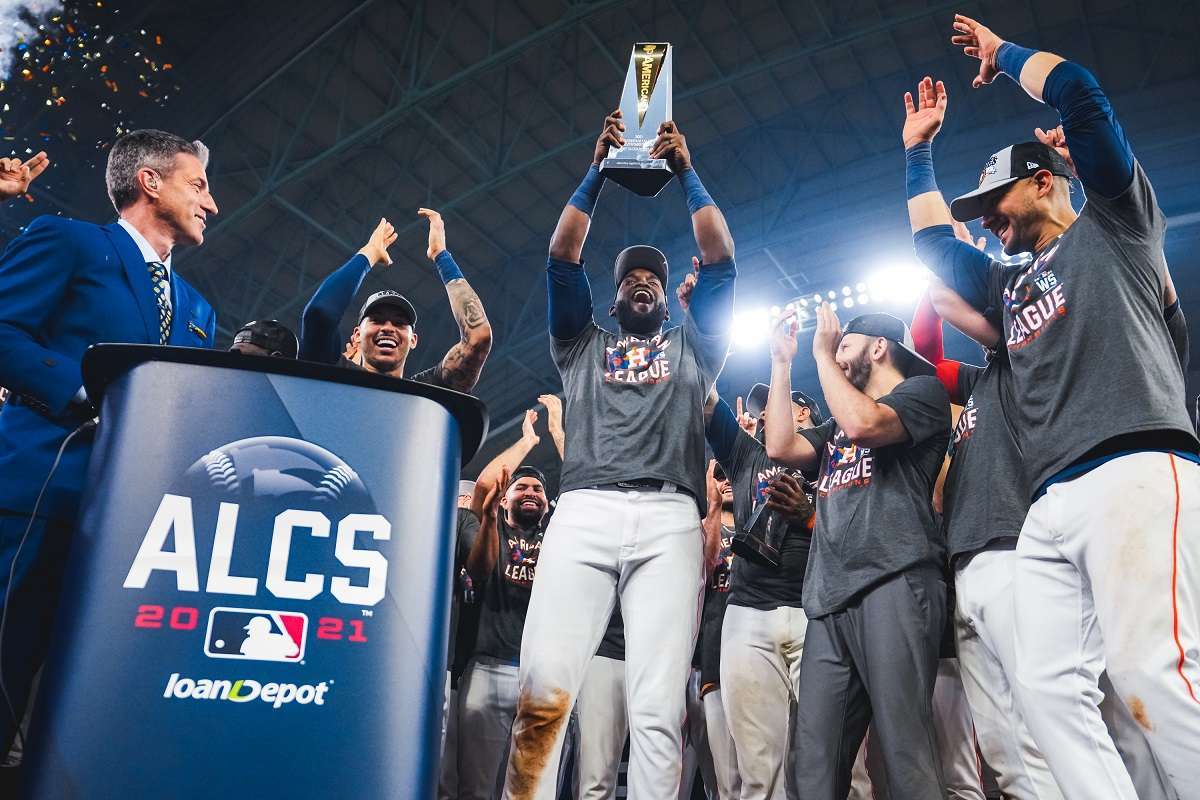 Fortunately, he was able to play his first full MLB season and showed that he has all the tools to hit historic numbers in the next decade if he stays healthy. "El Ébano" led the Cuban squad in doubles (35), home runs (33) and extra-base runs (69) during 2021, a competition in which he also drove in 104 runs, an absolute leader among some Astros that had Carlos Correa, José Altuve , Alex Bregman and company. To make matters worse, he destroyed Boston in the Championship Series, in which he was proclaimed undisputed MVP after culminating with a .522/.538/.870 offensive line. To get an idea of ​​his deployment, Yordan's batting average is the highest in American League Championship Series history, easily beating Kevin Youkilis (.500 with Boston in 2007).
Yuli Gurriel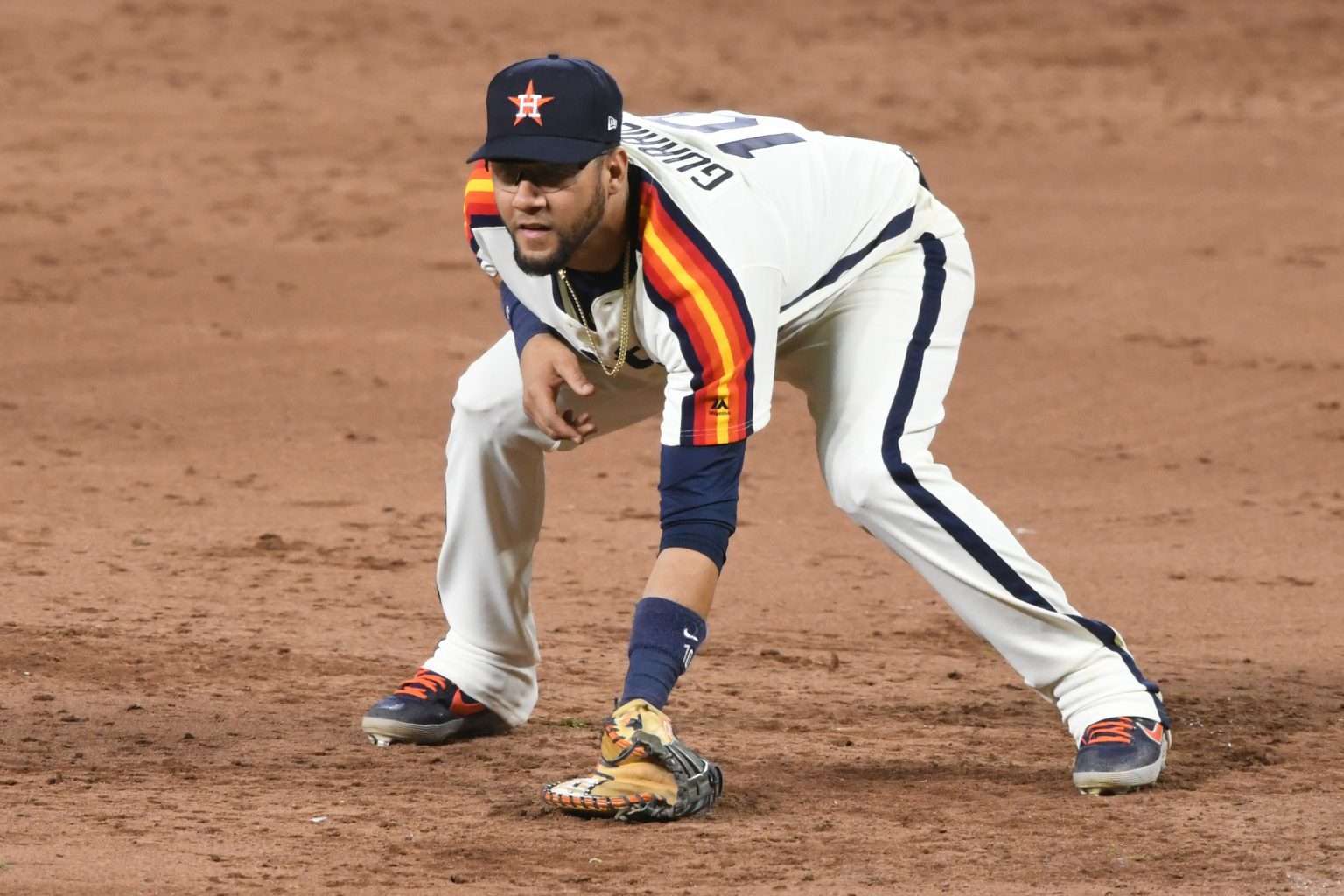 Batting Champion and Gold Glove. What more could you ask of Yulieski? The Sancti Spíritus player sealed a fabulous season that he could well qualify for "Comeback of the Year" after an infamous 2020, in which his OPS fell precipitously to .658, not forgetting that he only hit five hits in 53 appearances during play off. Gurriel erased those negative lines and ruined all the predictions that envisioned the end of his career with a very consistent performance, to the point of leading the Astros in hits (169), offensive average (.319) and OBP (.383). The Astros first baseman became the first player in Major League history to win the offensive crown and the Gold Glove in a single season at the age of 35+. In addition, he recovered the punch in the postseason and is already the Cuban with the most games (73), the most hits (70), the most doubles (13), the most RBIs (35), the most scored (27) and the most walks (24) in the history of these decisive episodes.
Raisel Iglesias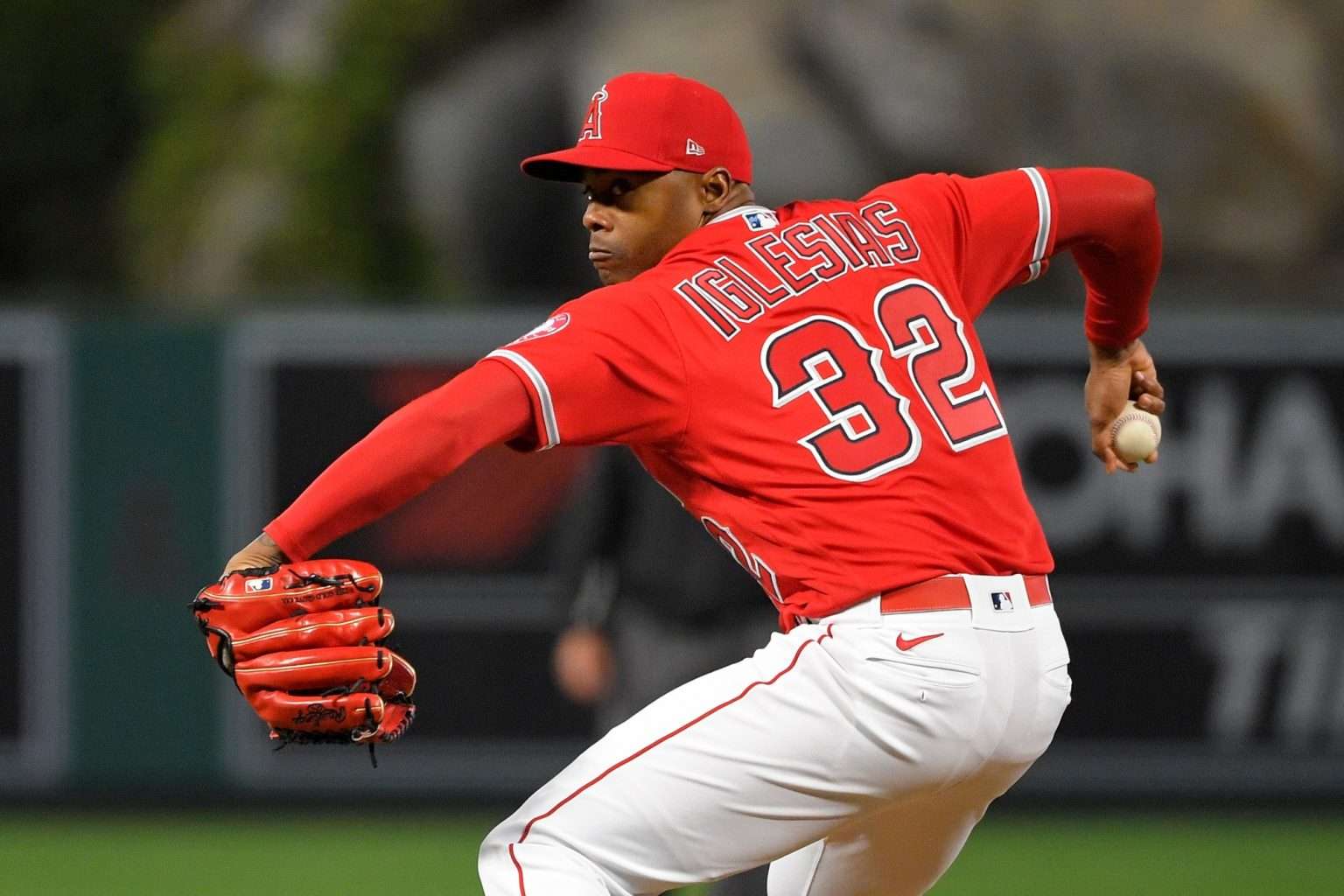 Another stellar season for the Isla de la Juventud player, who had an impressive rate of 8.58 strikeouts per walk after retiring 103 batters via strikes and giving away just 12 free walks in 70 innings of work. Iglesias' strikeout rate (13.2 per nine innings) was the best of his career and he was just one squeeze away from matching his all-time high, achieved in his first MLB competition six years ago, when he worked mostly as a starter. Raisel was involved in more than half of the Angels' victories in 2021 — 34 saves and seven wins — supported primarily by his ability to prevent rival runners from entering circulation. For the second year in a row, the Cuban had a runner on base per inning (WHIP) average of less than 1,000, which clearly speaks of his domination. In 2022 he will return with the Angels team after signing a contract for four years and 58 million dollars.
Adolis Garcia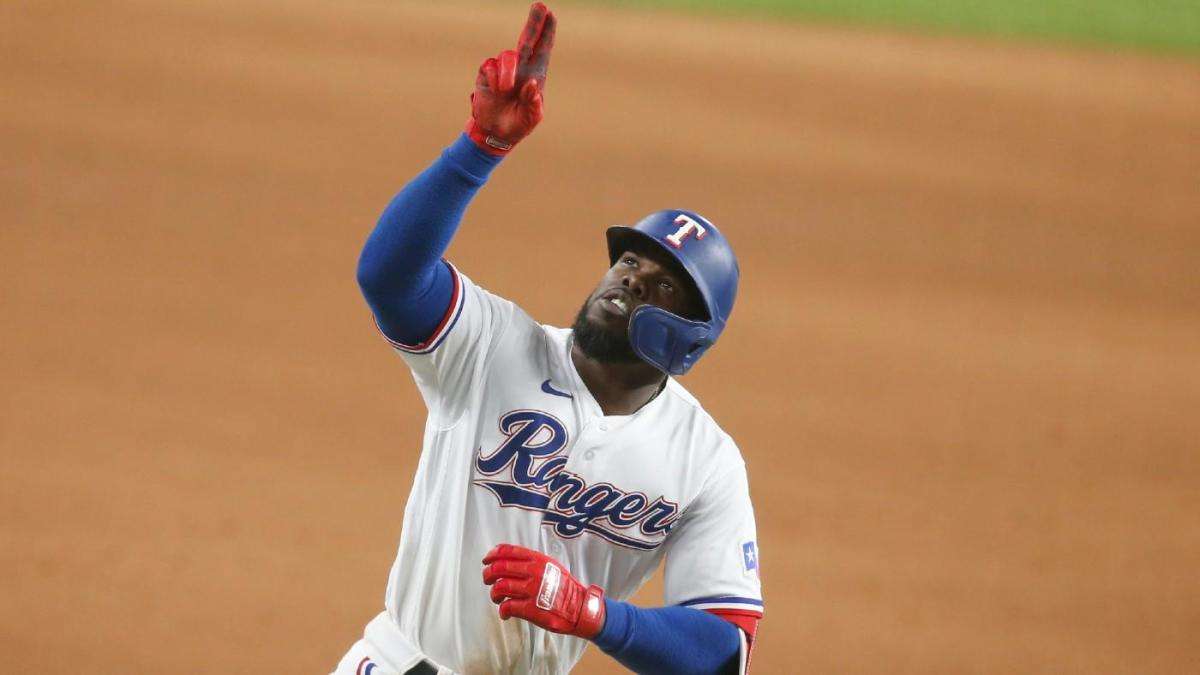 He was one of the great revelations of 2021, arguably a surprise, because for many he did not count as an everyday player in MLB. However, in April he was given the opportunity to move up to the Rangers and made the most of it, with 20 homers, 55 RBIs, 39 runs scored and 73 hits in his first 70 games. Thanks to that performance, he was one of the strongest candidates to win the American League Rookie of the Year for much of the competition, but suffered a tremendous slump from mid-July to the end of the season, a span of 70 games in which he struck out 93, with just nine home runs, 28 RBIs and a poor .209/.256 /.366 offensive line. Either way, he led AL rookies in extra-base hits (59) and showed signs of being an extremely solid defender in the outfield.
Vladimir Gutierrez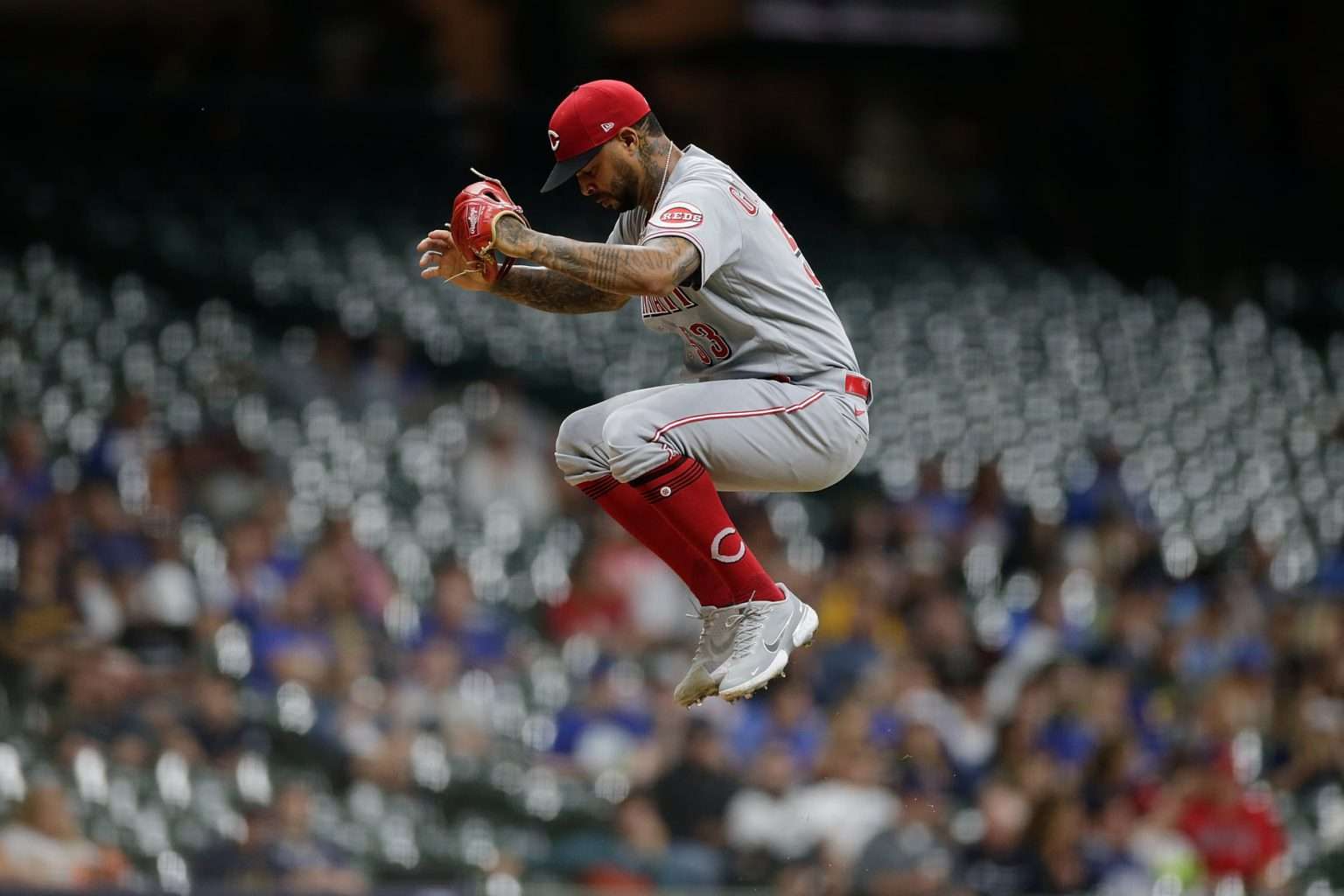 After assuming an 80-game suspension for doping in June 2020, the native of Pinar del Río returned to action this season and made a solid debut in MLB. He was called up to the Cincinnati first team in May, giving them a lot of energy for three months. In his first 16 starts, Gutiérrez signed 11 quality starts, with a terrific stretch between July 27 and Aug. 22, in which he allowed just eight ERA in 38.2 innings for a 1.86 ERA. Afterwards, his performance was not the same and he closed the season with red numbers. In his last six games, he was hit .341/.412/.625, he posted a lousy 9.43 ERA and didn't win any. However, the balance of his irruption in MLB is positive. He led all NL rookies in wins (9) with Ian Anderson, and joined Anthony DeSclafani and Johnny Cueto as the most successful rookie pitchers for Cincinnati this century. He still has many things to correct, but he has already shown his qualities at the highest level. At only 26, much can be expected of him.
Louis Robert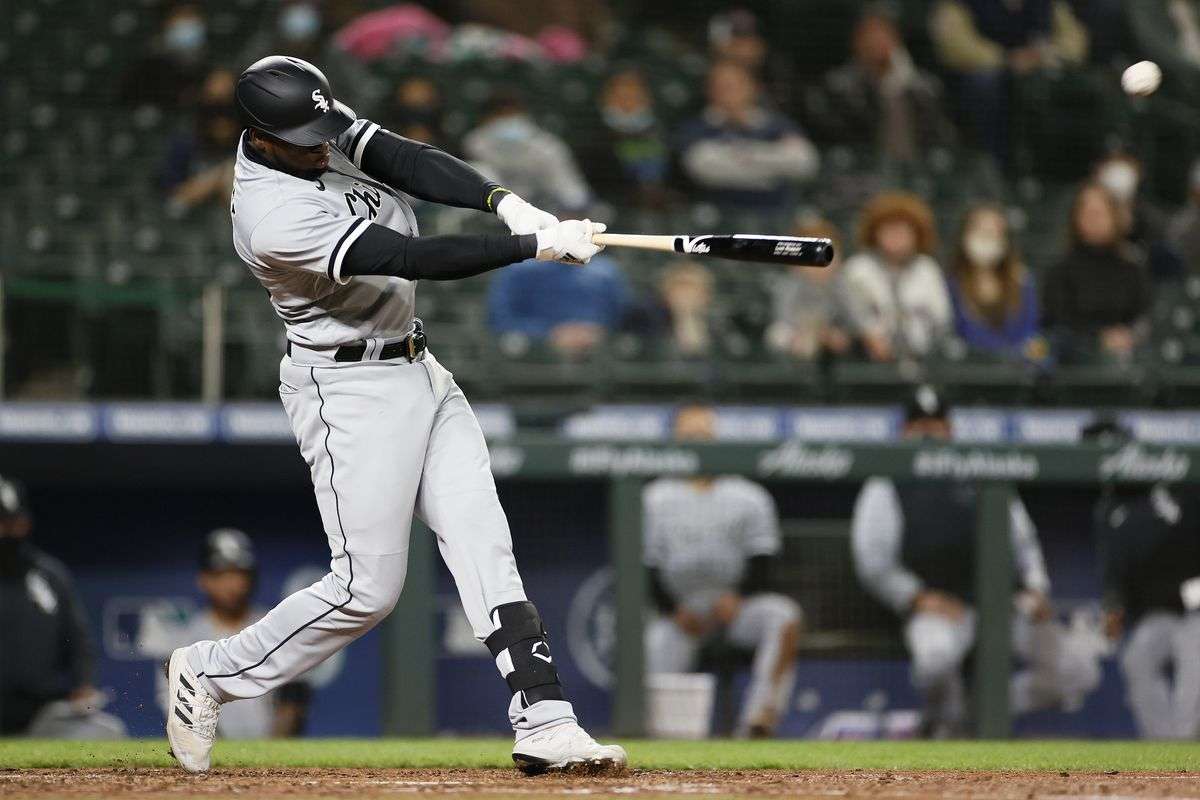 He lost more than three months of the season due to a hip injury, but after his rehabilitation, he showed in the diamond all the qualities that, in the future, can open the doors to a competition for the Most Valuable Player award. Between August and September, Robert hit .350 /.389/.622, with 12 homers, 25 extra-base hits, 35 RBIs and 31 runs scored in just 43 games. The Ciego de Avila player showed enormous signs of progression in his contact capacity, evidenced in the abrupt decrease in his failed swings rate: 41.5% in 2020 to 27% in 2021. This time the White Sox patrolman did not give ground in the final stretch of the campaign and contributed to his team's second consecutive appearance in the playoffs. At 24, he has a long way to go and all the attributes to become a star. He only needs health. 
Aroldis Chapman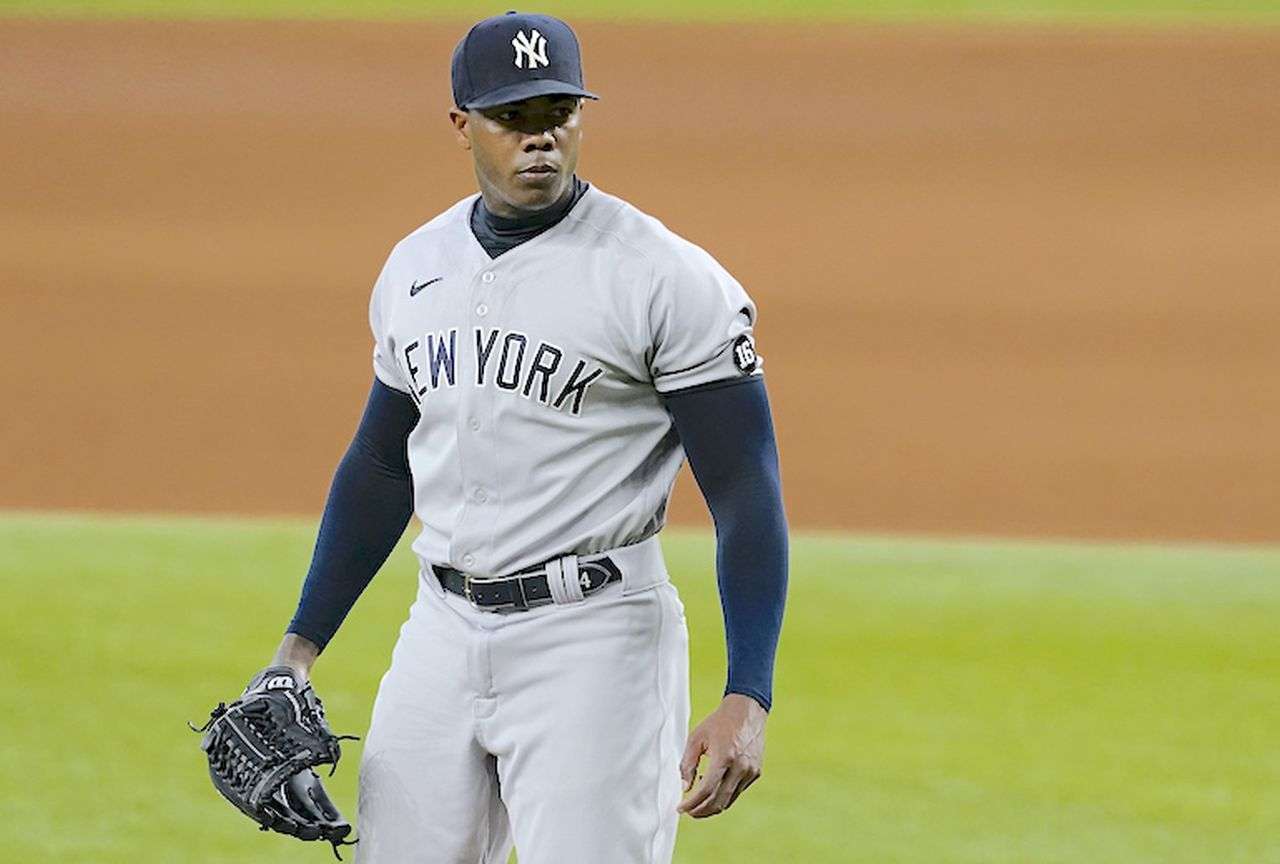 He had a spectacular start of the season, to the point that in his first 23 outings he had 12 saves, four wins and opponents hit him an anemic .097, with 43 strikeouts and a 0.39 ERA in 23 innings of work. However, since the beginning of June, he's had a very bad time, probably the most significant of his career. Within two months, his ERA soared to 8.05, opponents connected .289/.445/.553, and his strikeout rate for each walk plummeted as he gave out 20 free walks and retired 28 by way of strikes. Fortunately, Chapman corrected the shot during the final month of the season, in which he had six saves in the Yankees' run to the postseason. As a relevant detail, the southpaw became the first Cuban with 300 saved games in the history of MLB.
Author