It was almost a century ago that golf first appeared in Cuba, between 1910 and 1920, thanks to amateur players from the United States who lived on the island. By 1959 close to 10 golf courses had been built, and some were part of PGA (Professional Golf Association) circuits.
From that history only two remained the nine-hole Club de Golf de La Habana (Havana Golf Club), and the 18-hold Varadero Golf Club. The latter—which is the best course in Cuba today and holds the added attraction of the beach—attained international fame in 1999, with the European Challenge Tour Grand Finale, one of the chief tournaments for this sport in the world.
In addition to being a sport now included in the Olympics, golf is an excellent option for attracting high-standard tourism, with higher-than-average purchasing power.
Figures for this market segment indicate that worldwide, golfers travel twice yearly on average to play, tend to go back to their favorite courses, and spend more than sun-and-beach vacationers.
This is not news to the executives of the Palmares Group, which oversees Cuba's two existing courses and its growth strategy for that tourist product in this island nation.
Very close to Varadero, an initial project is now under construction following the signing of an agreement with the British company Esencia Hotels and Resorts. With an investment of $350 million, The Carbonera Golf and Country Club is being created, comprising the construction of a golf course, 2,000 real-estate units, a shopping center and a hotel.
A second joint enterprise has as its foreign partner the Chinese company Beijing Enterprises Holdings Limited, and its project is being developed in the Bellomonte east of Havana. Two more projects are to be developed with Spanish companies that are prestigious in the industry: in El Salado, west of the capital, and in Punta Colorada, in Pinar del Río.
And so, perhaps soon, we may see a resurgence of golf in Cuba, not just for tourism, but also for Cubans who are showing a growing interest in this sport.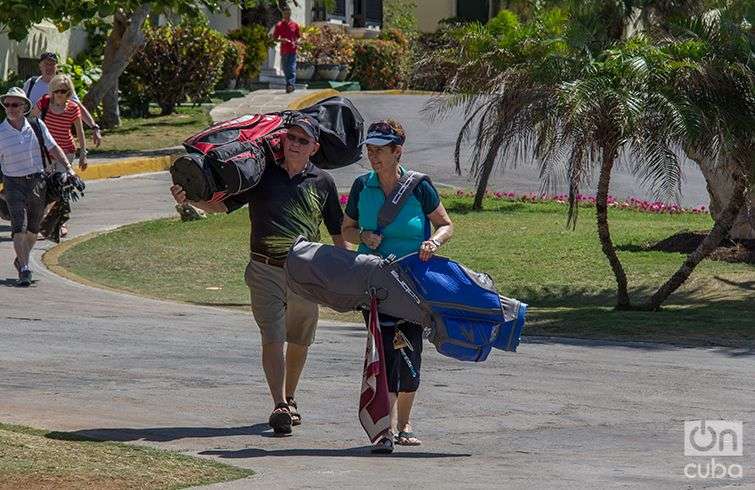 Authors