The "Skate Park" as Cubans call it –originally in English because a Spanish name would not sound as "skateboardingly worthy"– is a meeting point for extreme sports fans in Havana.
Located behind a hospital, the place resembles the ruins of an amphitheatre from the times of the Roman Empire, with its rusted gates, its graffiti-covered ramps, and the stillness of a cemetery.
Such run-down places are sometimes "taken" by action sports lovers, and turned into practice or exhibition grounds.
It's hard to tell when Cubans started to take a liking for "the extreme," but the age of Che Alejandro Pando, a veteran skateboarder who is now 42, could help us establish the beginnings at around 30 years ago.
Pando's time to brag about complicated skate tricks in mid-air has past. He had to quit, much to his discontent, due to numerous injures in both ankles and knees. He now acts as general coordinator for this sport in Cuba.
"This is more than a sport, it's a way of life, a sub-culture," he tells us at his tattoo parlour. "It's hard for people to understand that what we do is considered a sport, mostly because of our physical appearance. Lip and nose piercings don't fit people's idea of an athlete's appearance; they think we are a little crazy. We are different, but those differences is what has brought us together among us, like a family."
Frank Gonzalez, a freestyle BMX champion, is a good example of how versatile some of these athletes can be when it comes to taking exciting risks.
He has practiced at least five of these sports, including surf and skateboarding. "The risk's what keeps you practicing," he says, "that's what keeps you going. Failing to do a bike trick rubs me the wrong way, but that's the push I need to keep trying."
Climbing is also quite popular in Cuba. Climbers can be found trying to reach the top of the steepest places, including old fortresses from Spanish colonial times.
Victor "El Bulder" Llera, a 25 year old currently considered as the country's best climber, practices every day with a group of around 10 people at a spot near the Almendares River in Havana.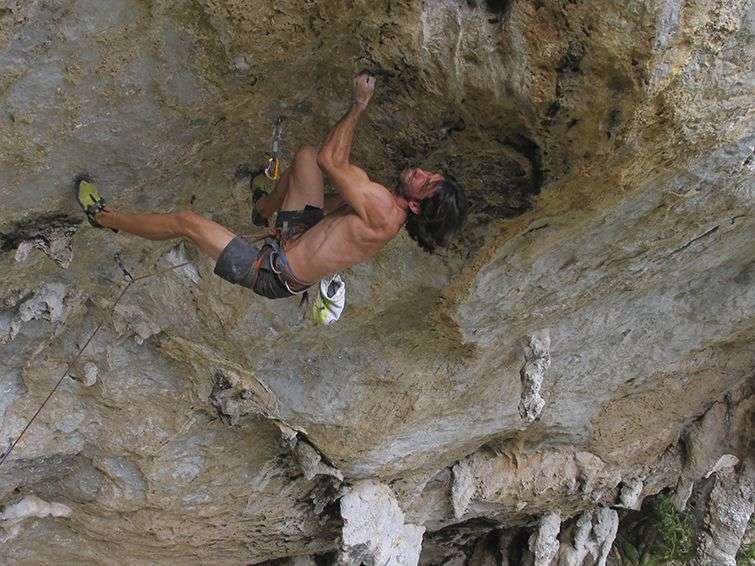 Victor says climbing is a "very spiritual" activity, which can only be practiced at its fullest with nothing in mind. "I can't even remember the best moments I've had while climbing. I wasn't excited or nervous at any of them," he says. "People think it´s a matter of physical strength, but it's more about the power of the mind. You get the best results when you manage to connect body and mind."
He explains that for many people the attraction lies on the possibility to contemplate the landscape from a different perspective, feel the breeze on their faces on the top of an "inaccessible" place, or see bugs and lizards moving up the wall.
Also some ten years ago, kitesurfing was introduced to Cuba. Just recently, a movement has started to grow around this sport.
Training courses are offered in many beaches of the country. Matteo Gatti, an Italian, managed to found a sports club in December, where courses are also taught for those who want to learn.
Camilo Espinosa, one of the best kite surfers on the island, says that there's a great interest in this sport now. "People love the way it looks in the air; it's a beautiful sport to watch. It's very dangerous, but it can be controlled. Those who take the course are taught security measures in connection with wind conditions. One can get to do fantastic things, but it's also risky."
He explains that the equipment is very expensive, a factor that still limits the expansion of the sport, despite its potential.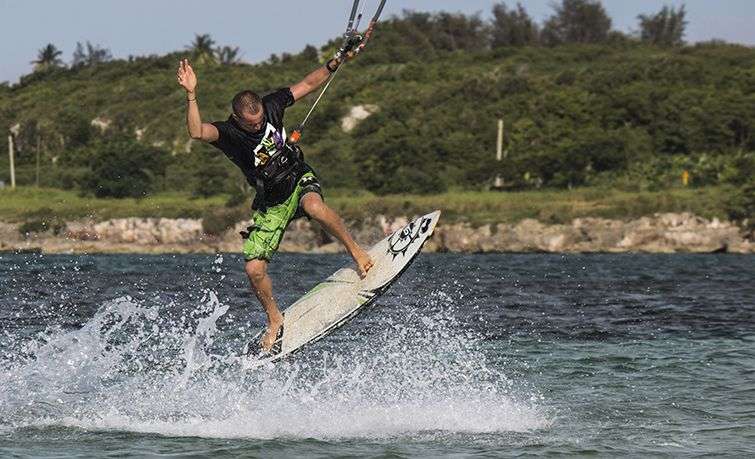 Last but not least, scuba diving is probably the extreme sport that has been around the longest in Cuba.
Manuel Navarro, who has been a professional diver for over 20 years, explains that this sport is among the three most dangerous in the extreme category, due to the high risks it may pose for human health: hypothermia, the effects of being subject to high pressure, and the perils of surviving in an environment that is not your natural to humans.
He has suffered a couple of accidents himself: a giant green turtle broke two of his ribs once, and a shark bit off one of his foot fins; but he also has had the satisfaction of discovering a treasure in a sunken ship.
"It can also be relaxing," he adds. "People don't know what they are missing. There's an incredible world down there."
As the economy, and particularly the tourist sector, develops, and the island gets more access to international trends and sports, other sources of sports-induced adrenaline rushes will surely make their way into the country.
Authors