Centro Habana is one of the three locations in the Cuban capital that from April 20th are the scene for the first Hollywood super production that will be filmed on the island since the embargo was enacted in 1960, details the Hollywood Reporter.
As it already the custom for the most well-known car saga in the world, it moves between four cardinal points: Los Angeles, Japan, London, Rio de Janeiro, Abu Dhabi… This time it has come to Cuba, in the context of 'new politics that have opened up the possibility of more filming in the island', the publication comments.
From Wednesday 20th, passers-by in Old Havana, Centro Habana and Revolution Square have seen a giant deployment for casting. Caravans of imposing Hollywood Trucks move equipment, stage scenery…everything necessary for filming, which will begin on Friday 22nd and continue until 5th May.
The spectacular fall of a car from the parking area of the Hermanos Ameijeiras Hospital, the usual repercussions, a race between 'the good and the bad' just where the busy street Galiano looks onto the El Curita Park, have been some of the most striking moments according to extras and members of the production team that OnCuba contacted.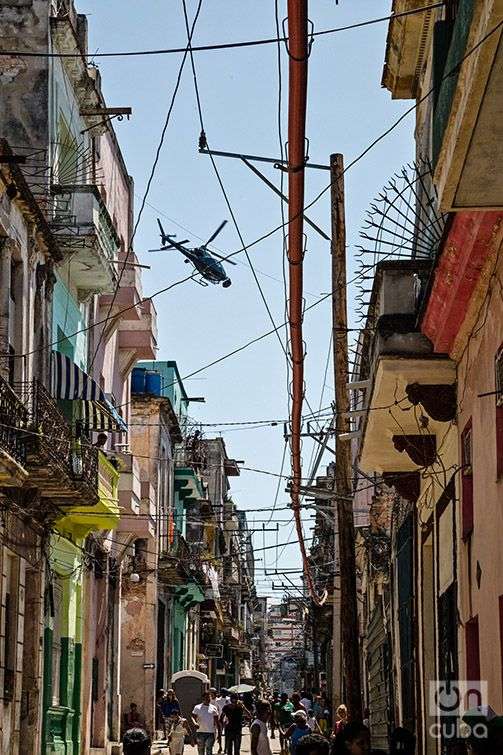 Cast members, comprised of Vin Diesel, Michelle Rodríguez, Jason Statham, Dwyne Johnson and Charlize Theron, began to arrive last week. On the other side, the selection of a Cuban participant was in the hands of the seasoned casting director Libia Batista, and lasted several months. Only one local actor made the grade: Alejandro Bosch, a young actor whom we will interview exclusively.
Extras with a diverse range of ages will take part in the action, including the famous Cuban DJ, Joyvan Guevara who will appear in one of the scenes, as other interpreters from the Hamel's Alley have done.
Two months ago old Ford, Chevrolet and other classic car models took part in the auditions for the film in the Hotel Nacional. These cars had recently starred in Cuban Chrome, a TV series for the Discovery Channel, and the first US series filmed completely in Cuban locations. Now their time on the big screen has come.
The film will be screened on April 14th 2017 and its 'Cuban part' will take up over 20 minutes of the total run time. The sessions in Hamel's Alley and the Havana's Malecon have become multitudinous.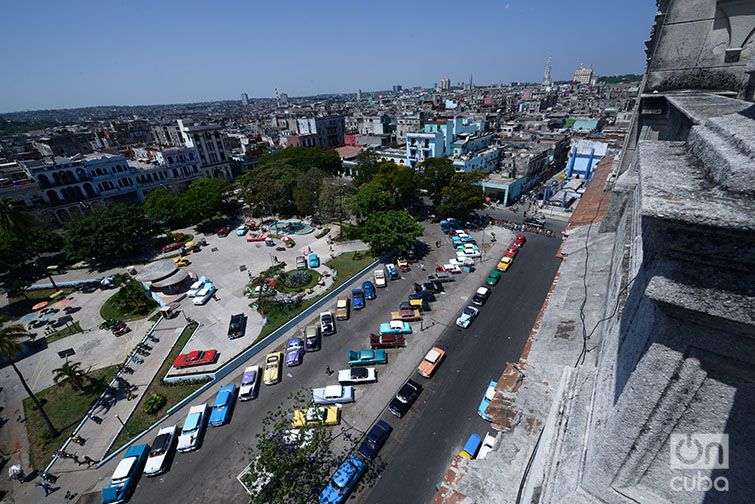 Authors