Chanel presented its Cruise 2017 fashion show in Cuba on Tuesday afternoon, with an ample display of pieces inspired by Cuba's habanos and tropical weather: hats, bracelets, flowers, flip flops, spectator shoes… An intersection between Chanel's colors and the color of Havana.


Getting to Paseo del Prado
The haute couture show was held at the Paseo del Prado promenade. The participants arrived there in vintage American convertibles.


The stretch of the Paseo del Prado promenade from Colon to Neptuno streets saw a lot of action over the last few days, with the setting up of the catwalk for the show.
The following pictures show the area sorrounding the promenade.


From 2010 to date, the Café Marly in París, Grand Central Station in Nueva York, the Santa Monica airport in Los Angeles, the swimming pool at the Raleigh Hotel in Miami, Lido Beach in Venice, the Bosquet des Trois Fontaines at the Château de Versailles, and Dempsey Hill in Singapore, have been some of the places where Karl Lagerfeld has exhibited his creativity.
The organizers of the fashion show in Havana said that they didn't have to build a stage for the show because the idea was to use the city, exactly as it is, as the backdrop for the show. They only installed the light and sound systems.
The neihbours have been witnessing the arrangements from the balconies sorrounding the promenade, and the show has been profusely covered by most fashion websites around the world. In Cuba, however, the press has not said a word about the show taking place in Cuba. Those who have no access to the internet and depend on the local printed press to be informed have no idea that Chanel is in Cuba.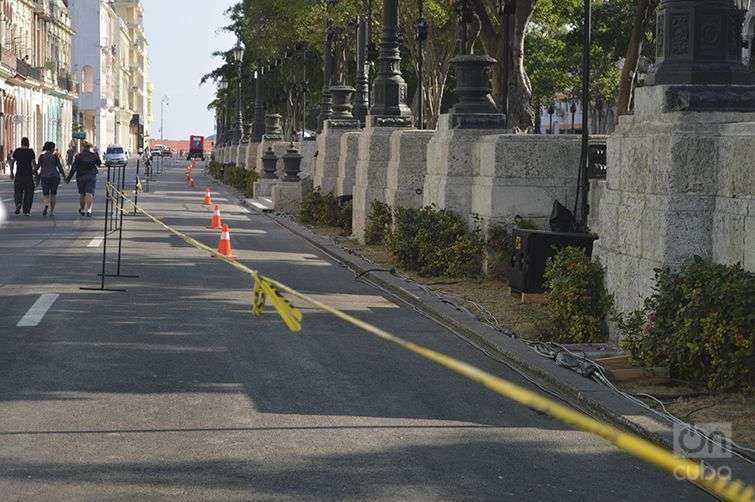 The promenade where Chanel will be presenting its show is a meeting point for roller skaters in Havana. Children and young people get together there on weekends to skate on the smooth surface.


More than a fashion show
The show was preceded by the inauguration of a photography exhibition titled Karl Lagerfeld: Work in progress, at the Factoria Habana art gallery, located at 308 O'Reilly. The exhibition is part of the program of activities to mark French culture week in Havana.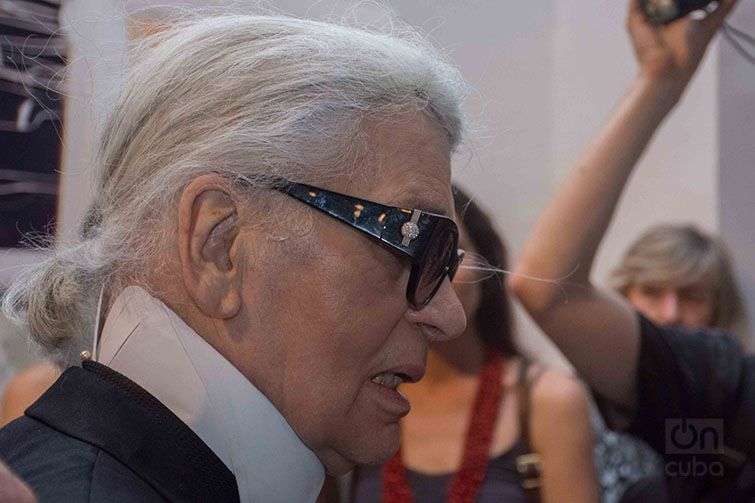 (With information provided by Grettel Gutiérrez Santos)
Chanel celebrities
Chanel models in Havana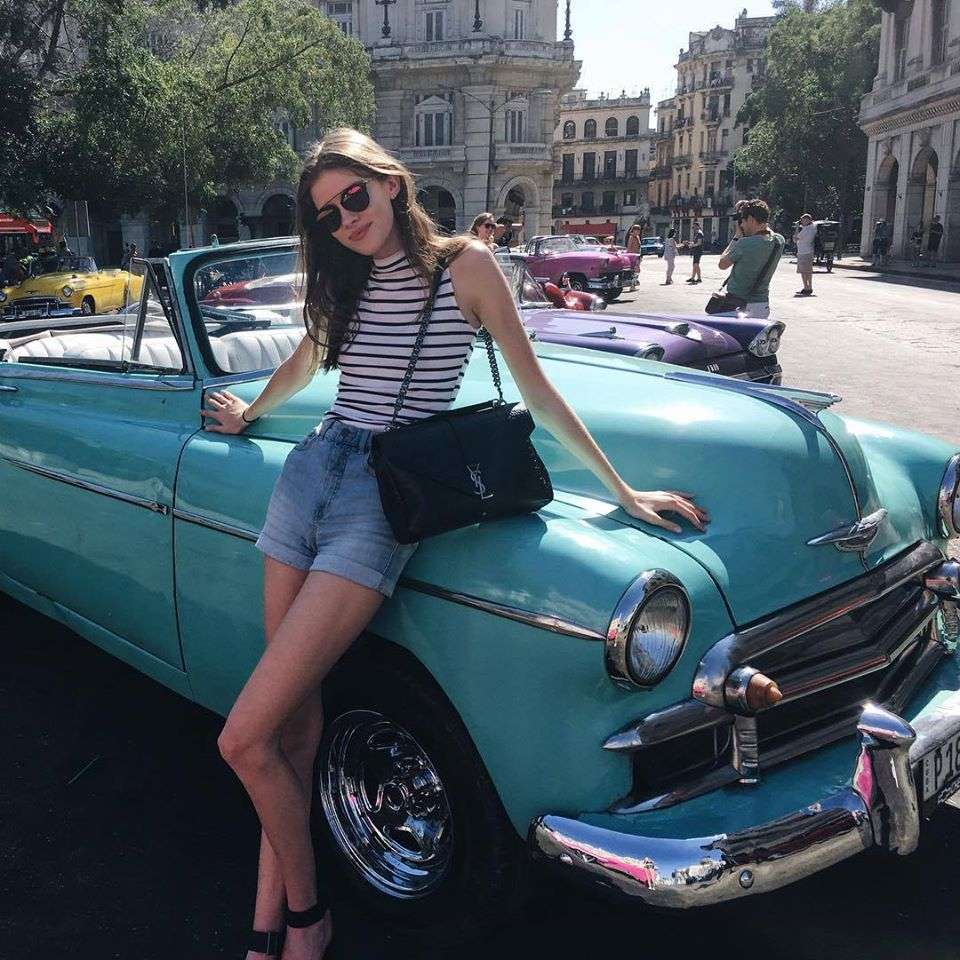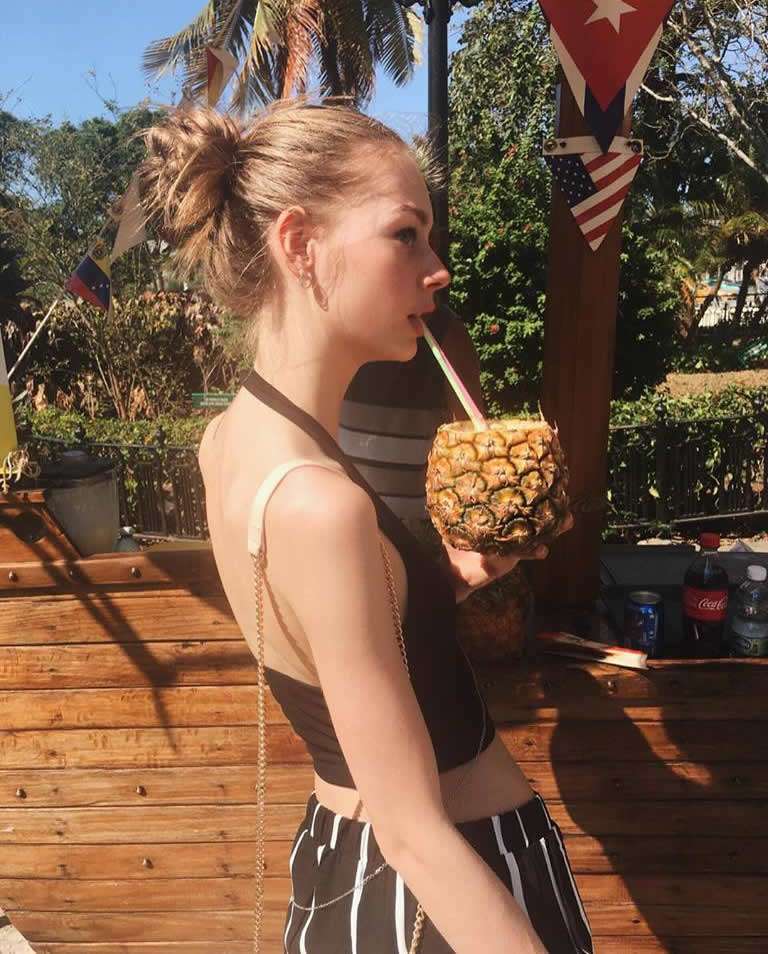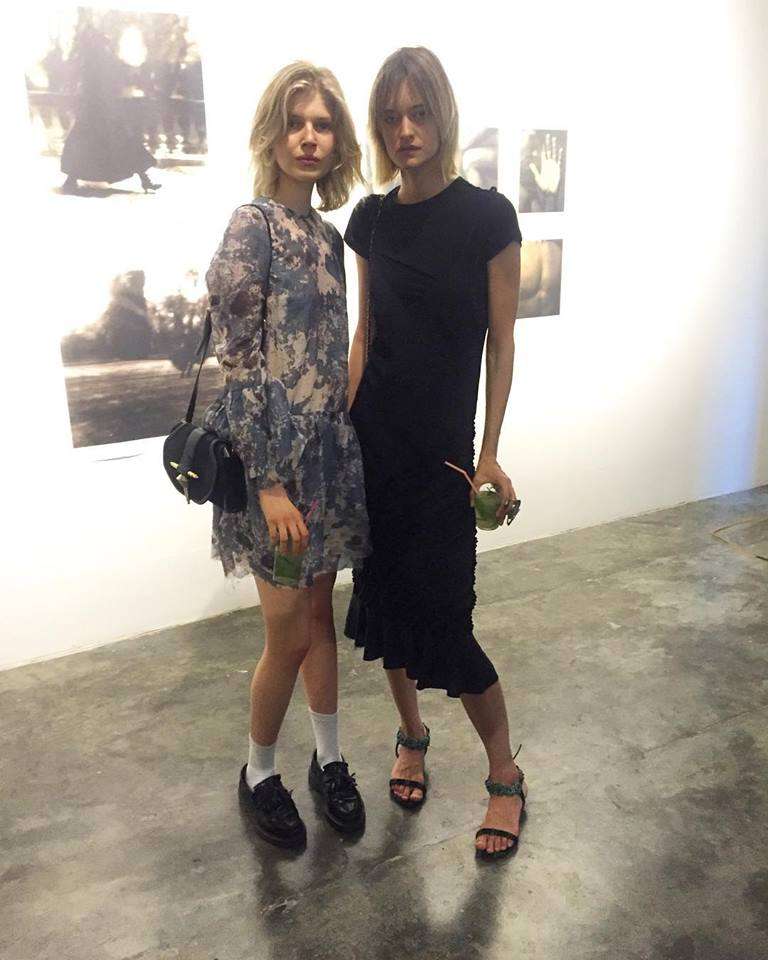 Authors