In February 2021, America First Legal emerged, a conservative think tank aimed, among other things, at helping/organizing Republican attorneys general in their confrontation with the Democratic executive branch. Its president, Stephen Miller, is one of those hawks known for his hardline policies on immigration and for his calls for culture war according to the terms used, denouncing in any case radicalism where there is only barely liberalism.
During his tenure as an adviser to Trump (2017-2021), Miller gained notoriety for clashing with other administration officials over the shocking and restrictive immigration policies he presented to the president, including one that at the time caused quite a bit of environmental noise: the U.S. travel ban for Muslims (the so-called Muslim ban, hatched with Steve Bannon) amid his efforts to speed up rule changes or bypass established bureaucratic processes. He was also one of the main architects and defenders of the forced family separations that the Trump administration implemented on the southern border.
He was also the author of the initial idea of using the public health authority of the Federal Government as a means to achieve an objective long pursued by the Trumpists: closing the southern border to asylum seekers, in violation of U.S. and international laws. Following that move, authorities were able to summarily expel the migrants without giving them the opportunity to seek protection. On March 20, 2020, under pressure from the White House, the Centers for Disease Control and Prevention issued a mass expulsion order for immigrants under a statutory provision since then called Title 42.
That policy, dubbed the "Stephen Miller special" by a former Trump administration official, was criticized from the very beginning by epidemiologists and public health specialists. But with the change in administration, a group of experts asked President Biden to end "a scientifically unfounded policy" that they said was not helping prevent the spread of COVID-19 and was making things worse. But it is still valid after a zigzagging judicial process. And it is being used by the Biden administration until the contrary is legally determined.
The truth is that under Miller's leadership the organization came to join a system of legal entities with a conservative tendency in the manner of Judicial Watch and Alliance Defending Freedom and Immigration Reform Law Institute. But unlike these, America First Legal has a declared practicality: it focuses on administrative law and the so-called "executive overreach," a politically motivated doctrine criticized by constitutional experts for ignoring the separation of powers.
In other words, Miller and his "team" set out to build an institution that would serve as legal support and function like the American Civil Liberties Union (ACLU), but the other way around, to make life miserable for the Biden administration and its policies, especially (but not only) in the area of immigration. As Miller himself writes on his website:
"America First Legal is the long-awaited answer to the ACLU. We are committed to an unwavering defense of true equality under law, national borders and sovereignty, freedom of speech and religion, classical values and virtues, the sanctity of life and centrality of family, and our timeless legal and constitutional heritage. Through relentless litigation and oversight we will protect America First, Last, and Always."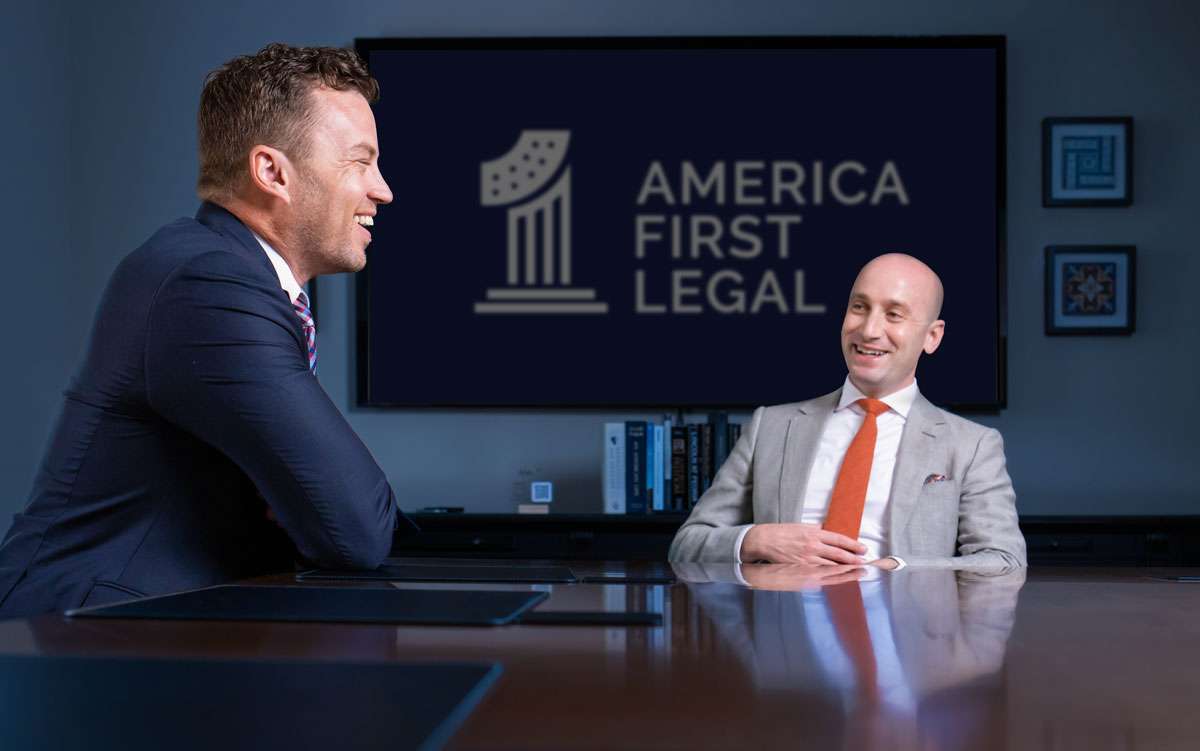 A summary review of its staff shows, in effect, that some names of the cream of U.S. conservatism have been able to gather there by receiving the support of entities such as the Institute of Conservative Association of former Senator Jim DeMint and individuals such as the prosecutor of the impeachment process for President Bill Clinton, Ken Starr (1946-2022), who would be part of the first team to defend the political trial against Donald Trump.
Also joining the effort were Gene Hamilton, a former Justice Department lawyer who serves as the entity's vice president and general counsel, and former Trump White House chief of staff Mark Meadows.
II
Less than 100 days into its inception, the Biden administration was faced with lawsuits presented by Republican state attorneys general. Let's say that as early as January 2021 Texas Attorney General Ken Paxton sued the new administration trying to prevent a 100-day moratorium on the expulsion of some undocumented immigrants and alleging that the presidential executive order violated both the Constitution and an agreement between Texas and the Department of Homeland Security.
A little later, in March 2021 Paxton filed another lawsuit along with Montana Attorney General Austin Knudsen against Biden's executive order halting construction of the Keystone XL pipeline, joined by 21 red states.
As is known, in 2015 President Barack Obama had temporarily delayed it, but in January 2017 President Donald Trump reactivated it. After Biden's executive order revoking permission for TC Energy Corporation to develop the pipeline, the firm finally abandoned it in June 2021.
The figure of this ultra-conservative Republican works like the salt of the earth. A Tea Party creature, Paxton was first elected Texas attorney general in 2015 and has been ratified by voters ever since. But he has a history of awkward quirks. In 2020, for example, several of his aides accused him of "improper influence, abuse of power, bribery and other potential crimes," although he was cleared of charges by a Texas federal judge.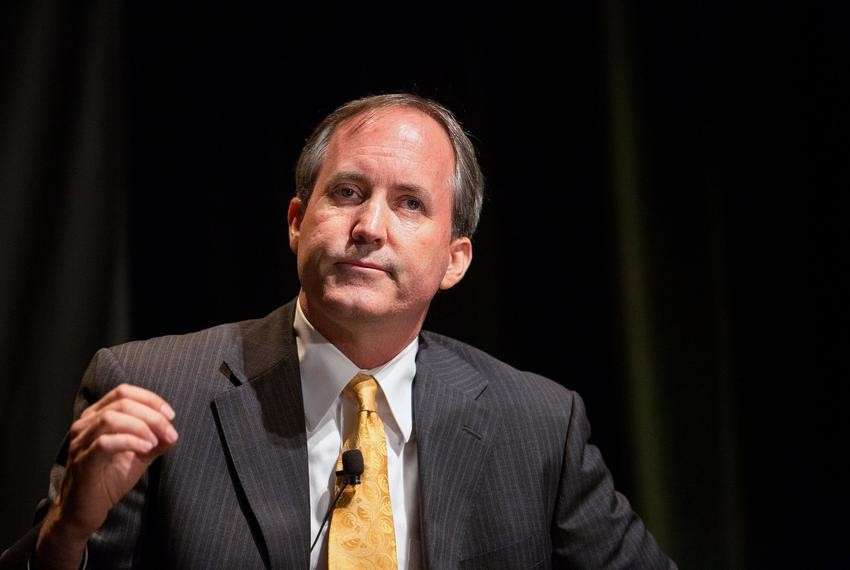 In early January 2021, Paxton became involved in activities such as speaking at the rally that Trump called before the events on Capitol Hill. "We will not stop fighting," he said just minutes before mobs stormed the federal building in an attempt to stage a coup that, by the end of the day, would kill five people, including a police officer. Paxton then claimed the usual thing: that the assailants were liberal activists posing as Trump supporters.
After Biden's election victory, he joined Trump in his efforts to overturn the results. He presented the case Texas v. Pennsylvania before the Supreme Court, aimed at invalidating 72 electoral votes that would have allowed the loser of the elections to be declared the winner. The lawsuit ended in a resounding failure, among other reasons for including claims judged without merit in other courts and that turned out to be completely false.
On January 25, twenty Republican states filed a lawsuit in a Texas federal court against the Department of Homeland Security, Secretary Alejandro Mayorkas, and other federal agencies and officials involved in immigration, alleging that there is no legal authority to implement the parole program announced by the Biden administration twenty days earlier.
The document also maintains that those states will be harmed by the influx of immigrants from Cuba, Haiti, Nicaragua and Venezuela, the four countries included in the new program.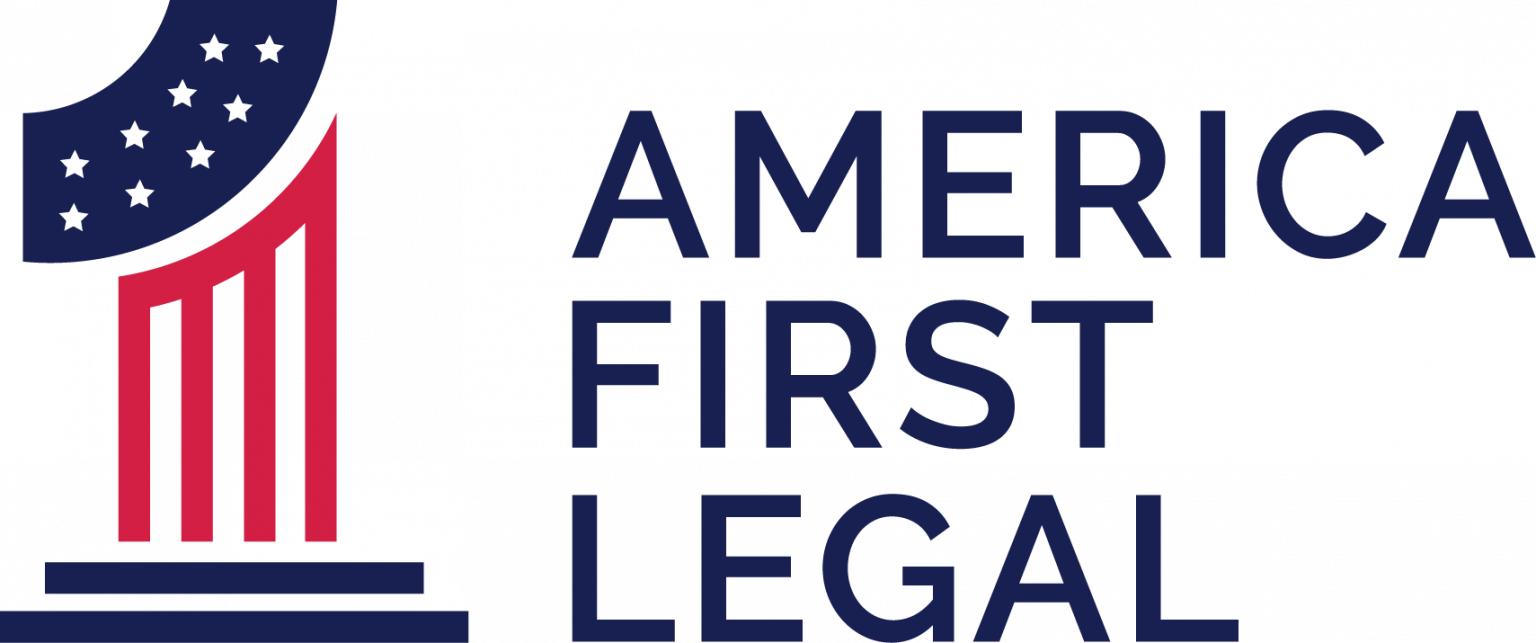 America First Legal is the institution behind this action, aimed at suspending the entry of 30,000 immigrants per month from those nations. And it is led, of course, by Ken Paxton, our man in Texas. It was the first move.
The second, to select judge Drew Tripton.
To be continued….
Author