The expression "the most important elections of our lives" is sweeping the national scene today with unusual force. Of course, it is not the first time it has been used in the history of this country, but on few occasions it has referred to the struggle between two diametrically opposite visions about the United States and its relationship with the world, perhaps as it has not been seen since the 1860s, in the context of the Civil War.
A clear and distinct manifestation of that importance is early voting. As of October 27, more than 73 million ballots had been marked in elections that have broken historical records for citizen participation. And with very high marks in the states of Texas, Georgia, North Carolina, Florida and Arizona. A clear indicator that politics has penetrated with unusual force in the lives of Americans, in times of crisis.
"Anxiety" is perhaps the word that best describes the nature of this process. And the unprecedented: lines of five or more hours have been reported to exercise the right to vote.
With just a few days to go before the election, polls broadly favor Democratic candidate Joe Biden. But in the middle of it all are two scenarios. On the one hand, some predict a "blue wave" that, like a pendulum swing, will expel Donald Trump from the Oval Office on January 20. On the other, when facing these disadvantages in the projections, the Trumpists maintain, on the contrary, that a last minute "red wave," like cavalry to the sound of the trumpet, will manage to undo the sorcerers' spell and win the victory.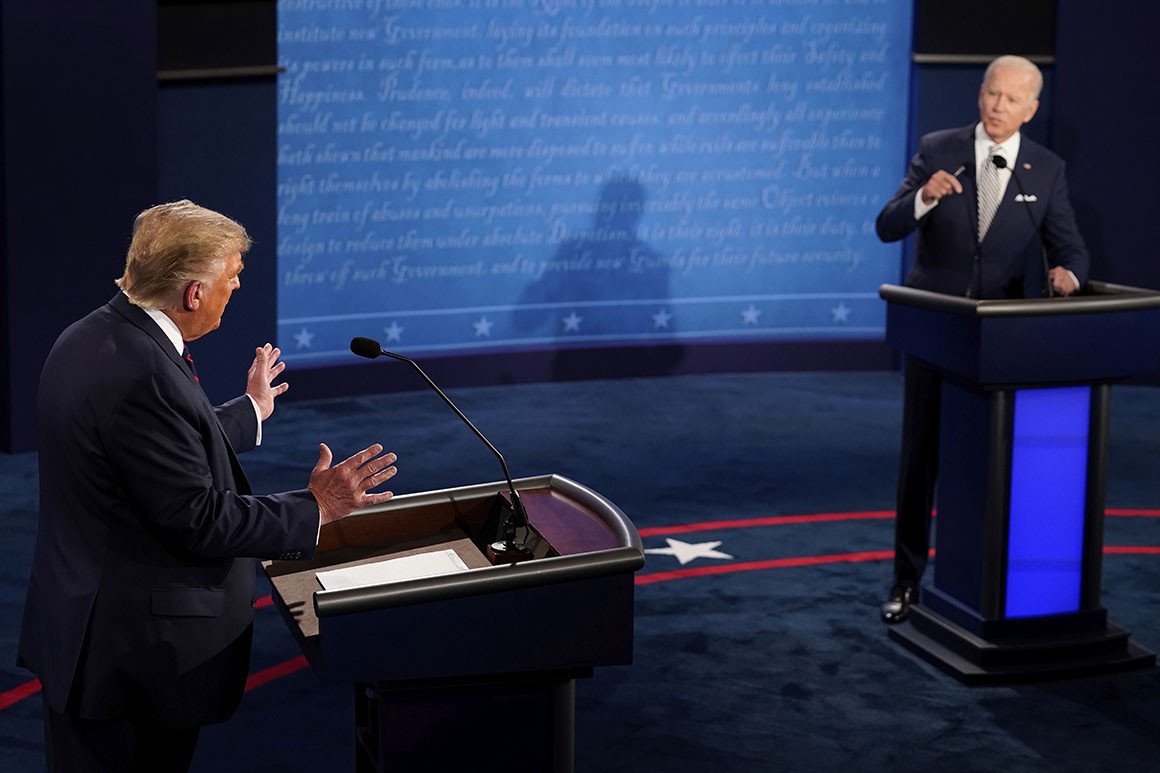 It is clear: since last May, analysts and observers have been verifying/discussing Biden's growing tendency to dominate in the average of the national polls, data that can be followed step by step on the RealClear Politics and FiveThirtyEight sites. Speaking badly and soon, if right now I were forced to mark an important turning point in this fight, I would say that immediately after the first debate between Trump and Biden.
As can be recalled, that day was a real disaster because of the president's systematic interruptions, but Biden's average national lead almost doubled. It was perhaps Trump's first shot in the foot of his many others from then on. At one end, there was the celebration of a social event at the White House to present his judge Amy Coney Barret, who ended up contaminating a few members of his inner circle, and a couple of Republican senators, due to the promiscuity and sparring masks. In another, Trump said that COVID-19 was benign in 99.9% of cases, an idea that is contrary to reality: in the United States, more than 230,000 people have died from this disease.
The truth is, according to an NBC News/The Wall Street Journal poll, that prospective voters then said, by a 2-to-1 margin, that Biden had more the makings of a president. The Democrat was 14 points ahead of Trump (53% vs. 39%), one of the largest differences recorded throughout the day. The survey was conducted two days later, on September 29, before Trump tested positive for the coronavirus and was admitted to the Walter Reed National Military Medical Center. The strategy of interrupting and avoiding responses worked for him, but like a boomerang: "Basically, last night was a snapshot of the last three and a half years. He couldn't say anything about white supremacists, he was negative and not very presidential," said one of the respondents.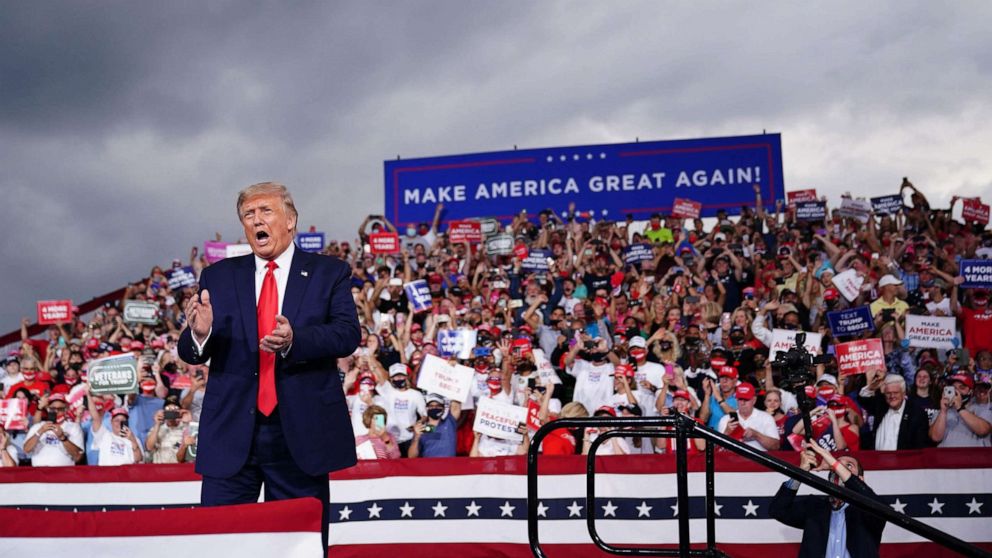 This measurement also had an important peculiarity: having been among the first to report that Trump's greatest decreases were among older adults (62% vs. 35% supported Biden in the poll) and suburban women (58% vs. 33%).
But if the national polls are an abstraction, at the height of October, those of several critical states also favored the Democratic candidate. The data is especially relevant in some of the states that make up the "blue wall," lost by the Democrats in 2016 and practically decisive in these elections. In Michigan, for example, 52% of likely voters said they preferred Biden; only 40% Trump. Meanwhile, in Wisconsin and Pennsylvania, Biden led by 5 percentage points, obtaining 49% and 50% of the support of likely voters in each state, respectively. 44% of Wisconsin respondents and 45% of Pennsylvania respondents said they support Trump.
But it was not just a matter of measurements by liberals. In pro-Trump territories there were also some that showed problems for the incumbent. On October 16, for example, a Fox poll found that Trump had a narrow lead over Biden in Ohio, but that voters in the three states he had won in 2016―Michigan, Wisconsin and Pennsylvania―preferred Biden, who by then led by 12 points in Michigan (52-40%), by 5 in Pennsylvania (50-45%) and by 5 in Wisconsin (49-44%). (It was out of the margin of error in Michigan, but not in Pennsylvania and Wisconsin.)
Another relevant fact, because in this the current polls differ from those of 2016: there are fewer undecided voters or ticking the box of a third candidate. In each of those states, less than 10% of respondents were undecided or supported the candidate of a third party. And 8 out of 10 voters said they were "extremely committed" to their candidate.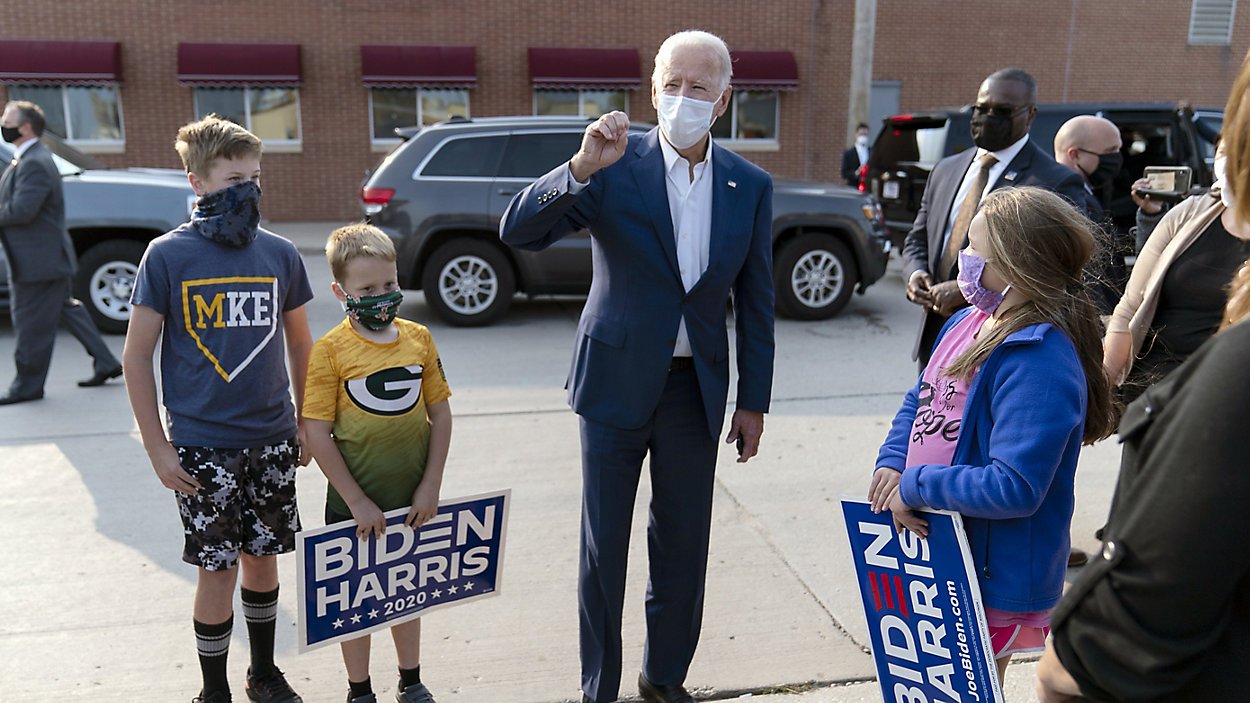 As for the female vote, it was overwhelmingly aligned with Biden. He won by 19 points in Michigan, by 6 in Ohio, by 12 in Pennsylvania and by 17 in Wisconsin. Among suburban women, in Michigan he led by +35 points, Ohio +18, Pennsylvania +29 and Wisconsin +21.
On October 27, a new poll found that Biden was increasing his lead over President Trump in Michigan, Wisconsin and Pennsylvania, and confirmed that undecided voters intended to back the Democratic presidential candidate. Biden had more than 50% in all three states, while Trump remained stuck in the 40s. In Michigan, Biden led by 10 points (52% vs. 42%) with only 5% undecided voters. The same September poll found Biden with a 6-point lead.
On the other hand, in terms of financing, an index that naturally goes beyond money and, for that very reason, is significant, since September the Trump campaign has been showing signs of having fallen short. According to The Wall Street Journal, as of mid-October, Biden's campaign reported having $162 million in cash on hand―nearly four times the $43 million that Trump's had. Overall, as of mid-October, Biden and the Democratic Party had $331 million in cash on hand, compared to $223.5 million of Trump and the Republican Party.
This had an immediate practical result: a predominance of Democratic political ads on television. According to Kantar/CMAG data, from September 29 to October 19, the Biden campaign and the Democratic National Committee spent $114.3 million on television advertising across the Union, compared to $56.3 million in the case of Trump and the Republican National Committee. Democrats had more money than Republicans to spend in Florida, Georgia, Nevada, Ohio, and Wisconsin. In early October, Biden's campaign spent $2 million on television ads in Texas, and they had $3.6 million available to spend between October 20 and election day, according to the same source.
Jim Messina, a former executive for President Obama's reelection campaign, said that the number one priority should be making sure the "blue wall" is closed.
Finally, just a few days before the election, Biden maintains a national advantage of 9.2 percentage points over Trump, according to FiveThirtyEight.
An NBC poll placed Texas in the tie zone, along with Iowa, Florida, Georgia, and North Carolina and Ohio. The first is not just any data. Since the 1970s, the lone star state has dressed in red, the color of the Republicans. Six other states lean toward Democrats, according to NBC. Among them, Michigan, Minnesota, Nevada, New Hampshire, Pennsylvania and Wisconsin. Meanwhile, two YouGov polls found that 87% of Trump supporters believe he will be reelected.
The arrow has been released. It will soon be known whether or not the polls hit the mark; whether or not there was a blue or red wave; whether this toxic variant of populism will continue in power or be replaced by a liberal tradition, necessarily renewed. In short, if the United States will continue at war against itself or if it will try to redeem itself from that polarization that is killing it (and not gently), fueled by an executive that has trampled on all the rules of conduct, including one of the most elementary: decency.
Authors