To open this week FIART will start next Tuesday 5th. Just a few days left for Pabexpo to be crowded, colorful, involved in the best Cuban trade of stuff. Its XXI edition will be dedicated to Santiago de Cuba and to the glass, so between the hit and weakness you're officially invited. We all enjoy stopping by and wait in line until eventually we get in.
But don't you stay just with that because we have Music and Visual Arts here and there. Also there will be Dance with a premiere by Lizt Alfonso, and in Literature is already here the APulpso number 2. You'll see movies in Cinemas and in FAC, although there you know they'll have much more.
So you already know something. Now is time to choose 'cause you can't stay at home. And we don't lack on suggestions. See you around!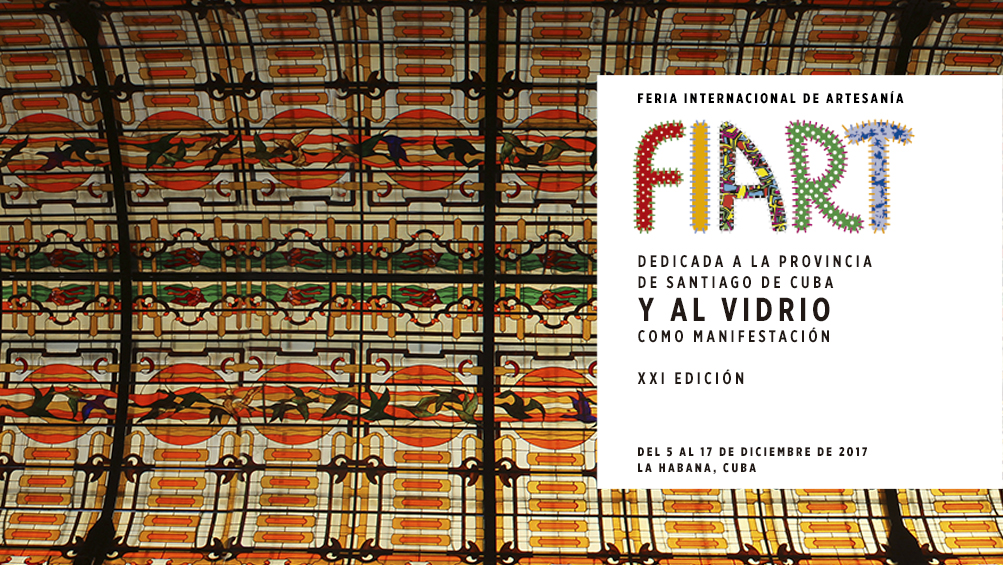 The XXI International Handcraft Fair FIART 2017 will be from December 5th to 17th as parts of the activities of the Ibero-American Handcraft Year. It will be dedicated to Santiago de Cuba province and those who work with the glass, that's why there will be many pieces in reference to the eastern city, and glass will be the material most represented.
With the slogan "utility and offices" will be awarded the bests stands and products in exhibition. Also, FIART 2017 will have a theoretical space to discuss in the presence of Cuban and international artists and specialists about topics related to the progress of the contemporary handcraft.

Telmary on tour
On December 1st Telmary and HabanaSana will begin a tour over several cities in USA and then in Havana. For the people there and here, these are the dates: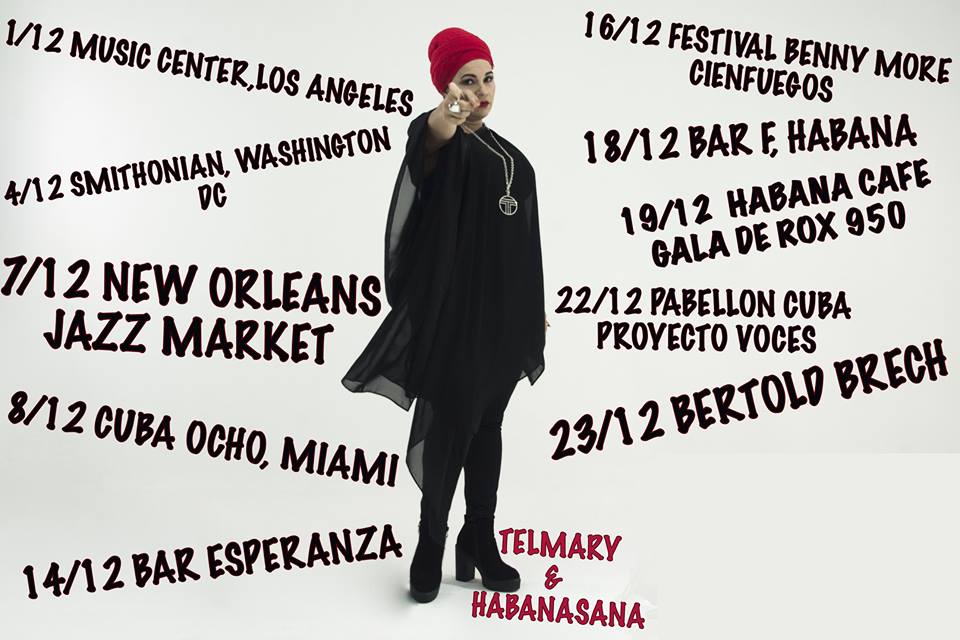 Flores in Pazillo
Isis Flores will be today in concert in Restaurant Bar Pazillo at 10 p.m.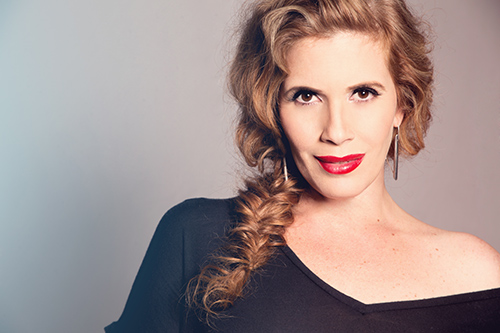 Like before
Tomorrow in Ocho Live, Miami, Comodoro Style Party. Remembering the old times.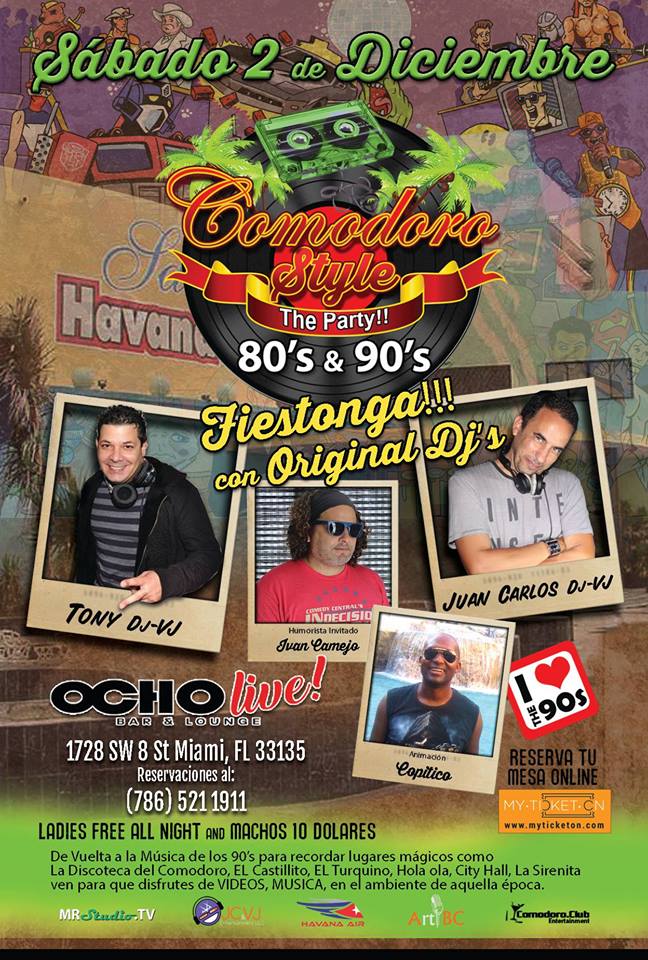 New World
Project New World will be back next Thursday 7th, at 10 p.m., in Corner Café. Cover 1CUC. Don't miss it.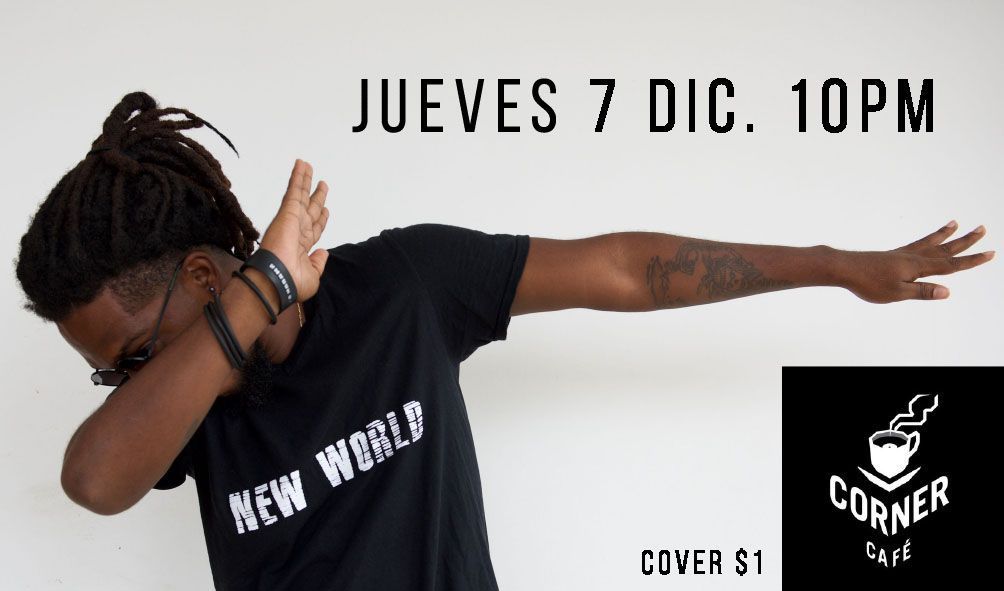 The National Symphonic and Italy
Concerts with the Cuban National Symphonic Orchestra today and tomorrow in Covarrubias Hall of National Theater, at 8 p.m. The Symphonic will be participating in the 20 Italian Culture in Cuba Week with these concerts. Entrance is free and the Orchestra will be lead by young director Giovanni Duarte.


Poetry and trova
Next Tuesday 5th, in Casa de las Américas, at 5 p.m., Music in the House invites to Gracias a Violeta, a recital by poet Victor Casaus and trova player Heidi Igualada. It will be dedicated to the centenary of the great Chili singer and folklore artist Violeta Parra. Songs for her and written by her, footages of documentary Gracias a la vida and poems and texts from El libro mayor de Violeta Parra will be joining to remember the life and work of this great artist. It will take place in Manuel Galich Hall.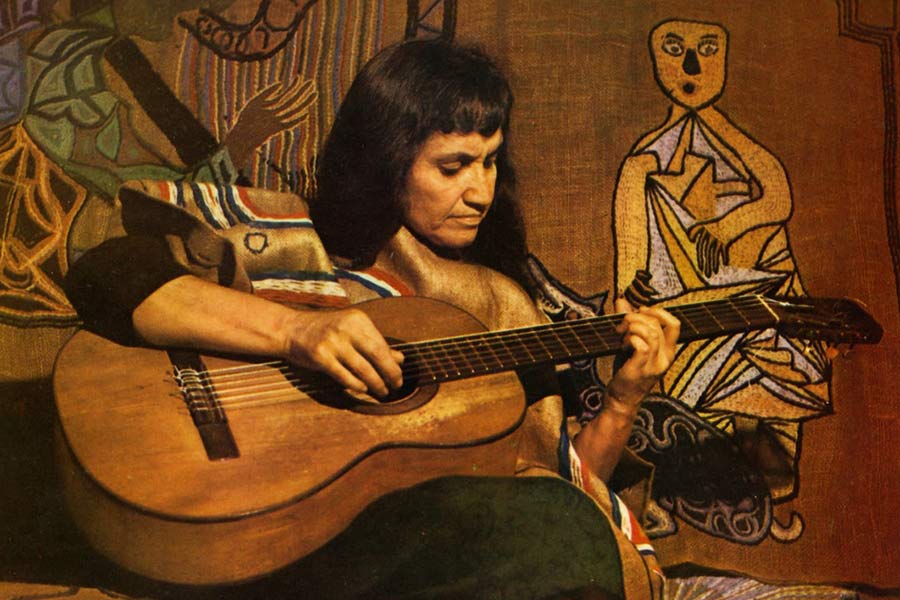 What about you?
Expo "Yo no hablo con fotógrafos" by artist Leandro Feal, will be inaugurated today in gallery Servando Cabrera, at 7 p.m.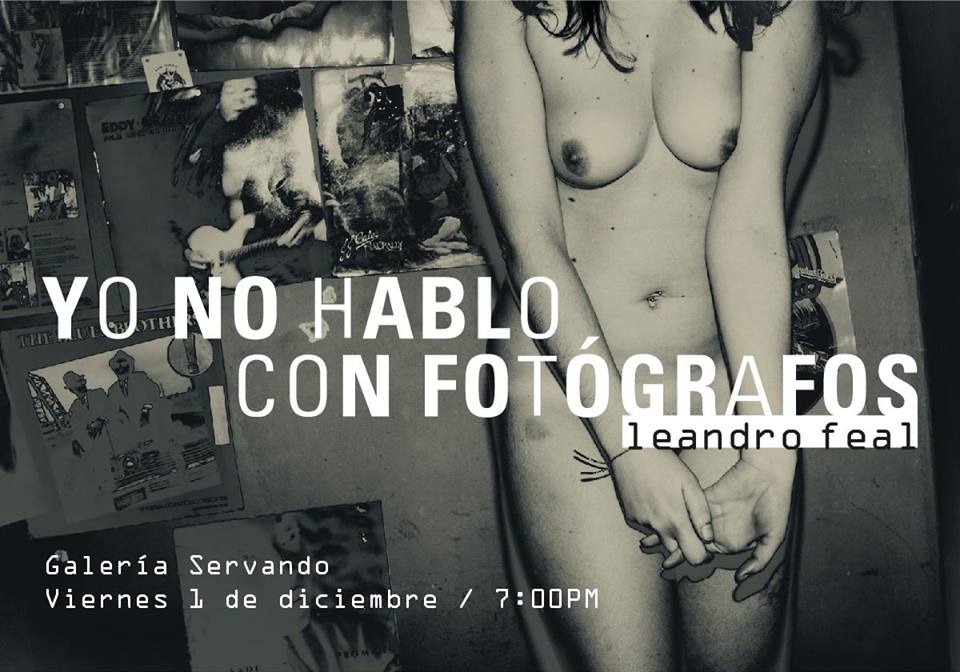 7th Salon of Cuban Contemporary Art
Luxury invitation for today and next Tuesday 5th. Don't miss it. Check this out: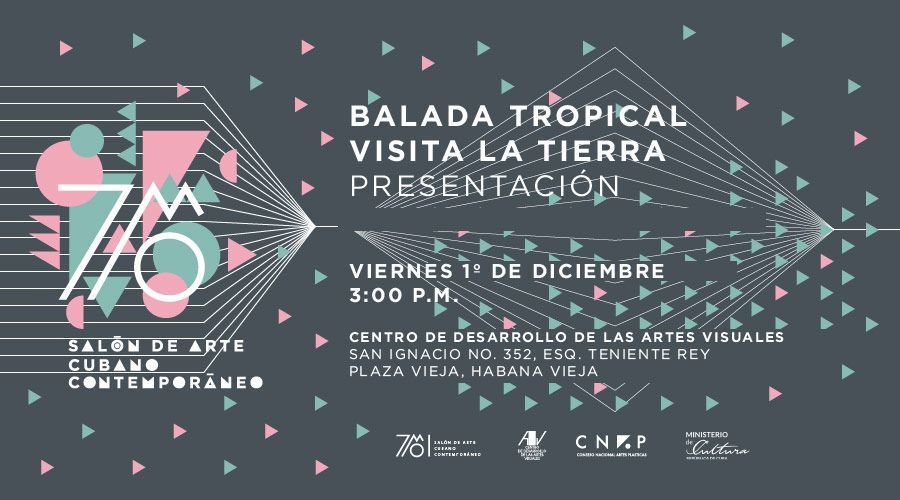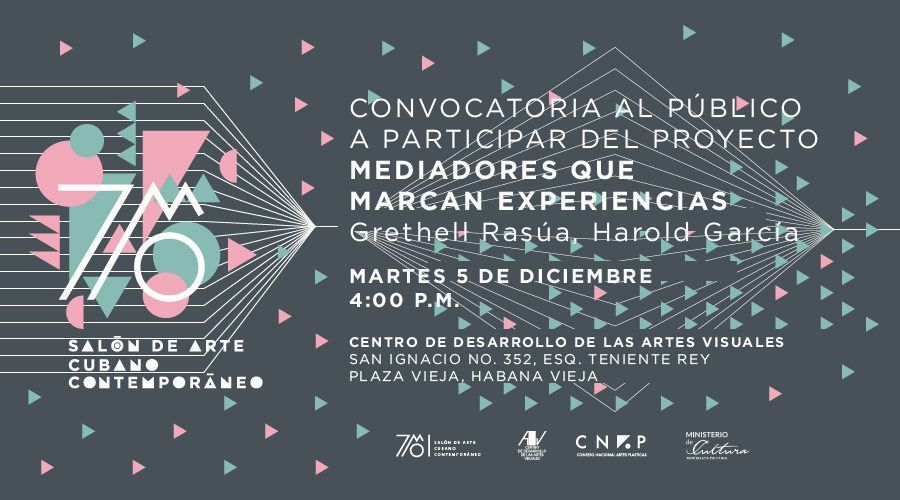 The invisible cities
Arte Continua Gallery invites to a collective expo. It's a show of 11 artists that will open tomorrow in the UNAICC, at 5:30 p.m.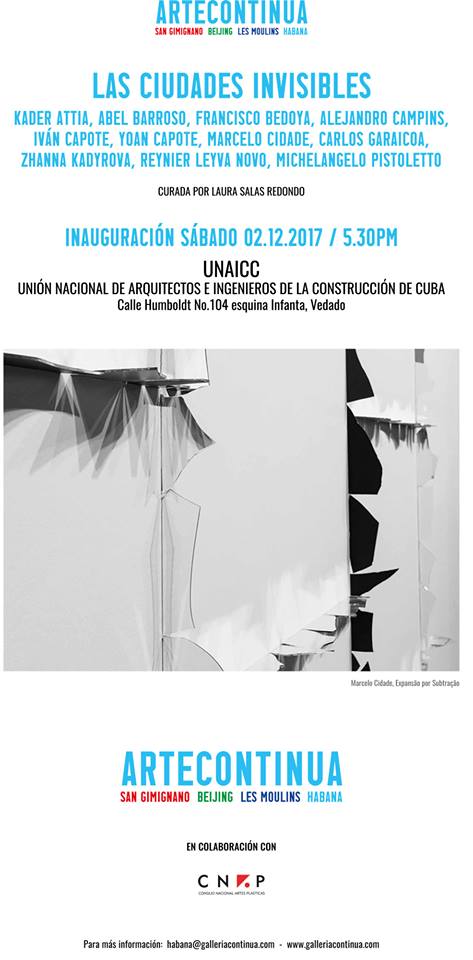 Havana in Miami
From December 5th, Havana Art Gallery invites to Scope Miami Beach 2017, where will be exhibited part of the work by Pedro Pablo Oliva, Esterio Segura, Jorge Lavoy and Roldán Lauzán in stand G03. Also, there will be available the first catalogue of the book "Extraños juegos", a compilation of Pablo Oliva's work from the '70 until 2014.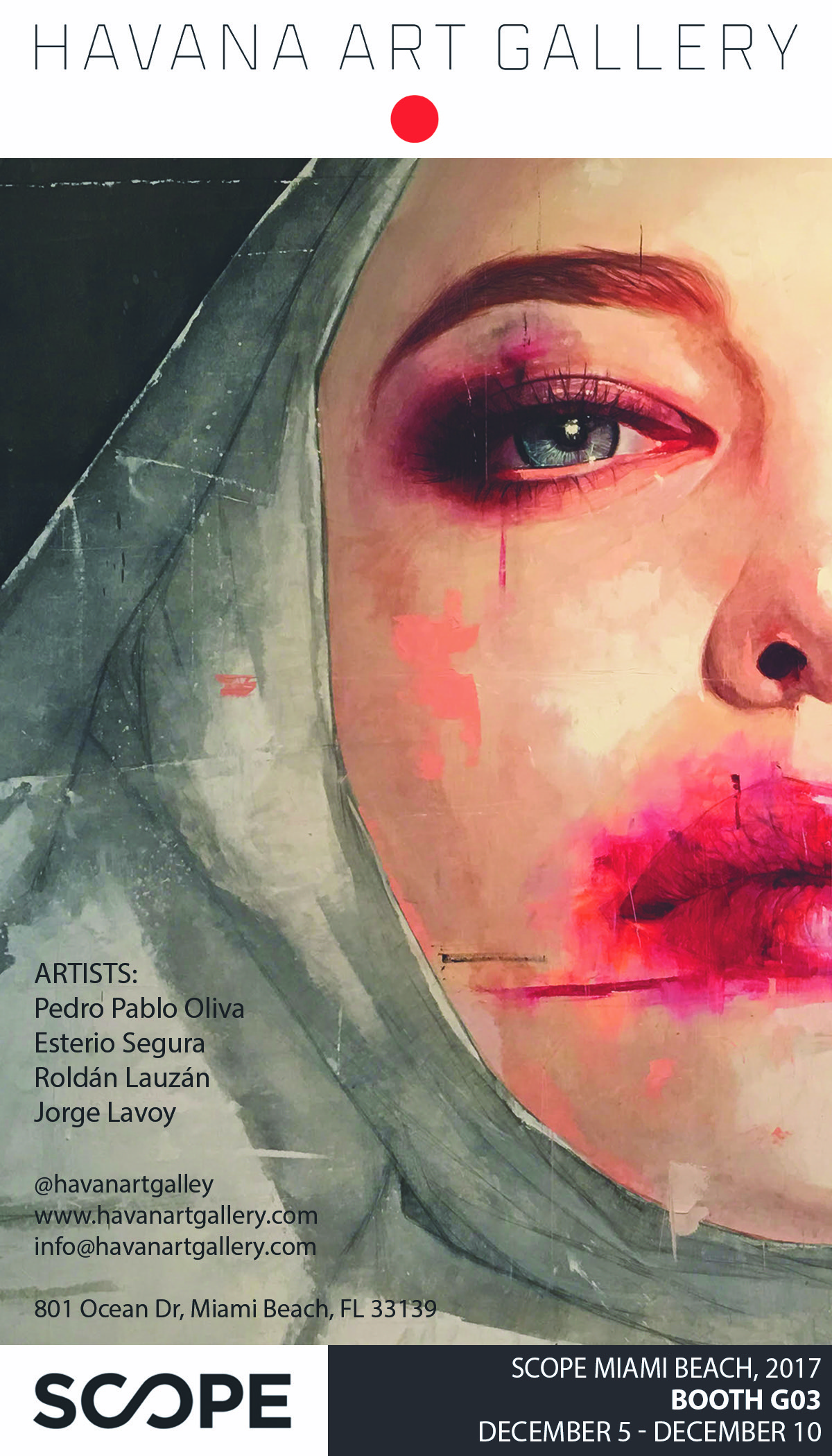 Tropical ballad
Invited for tomorrow to the presentation of "Basado en hechos reales Balada Tropical visita la tierra" in the Development Center for Visual Arts, as parts of the 7th Salon of Contemporary Art, at 3 p.m.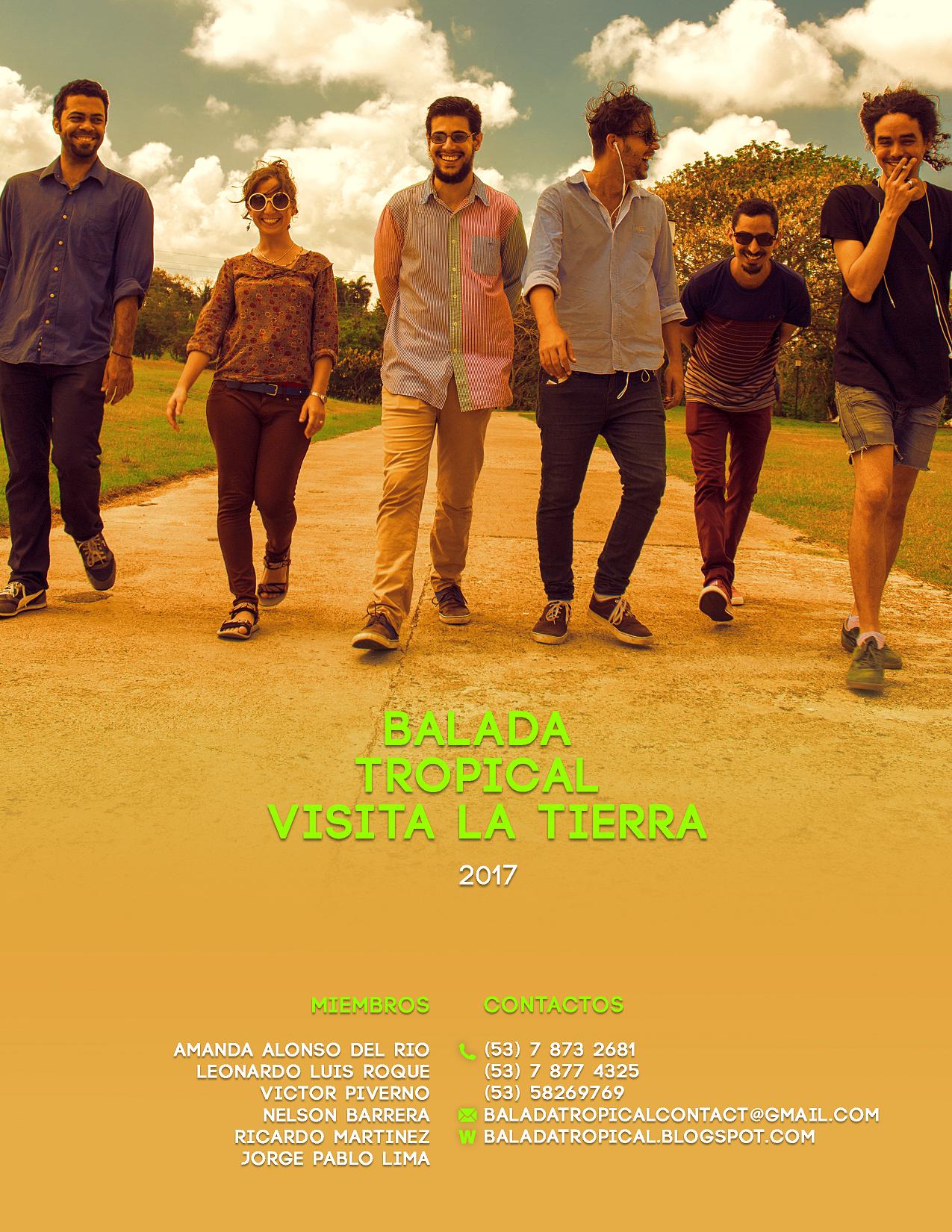 On time
If you haven't visited the sculpture Cuban collective expo "De la idea a la forma" don't miss the chance. Is a tribute to the 32 anniversary of the foundation of CODEMA and to the 105 anniversary of Rita Longa's birth. It will be on until January 2018 in Alejo Carperntier Hall of the Great Theater of Havana.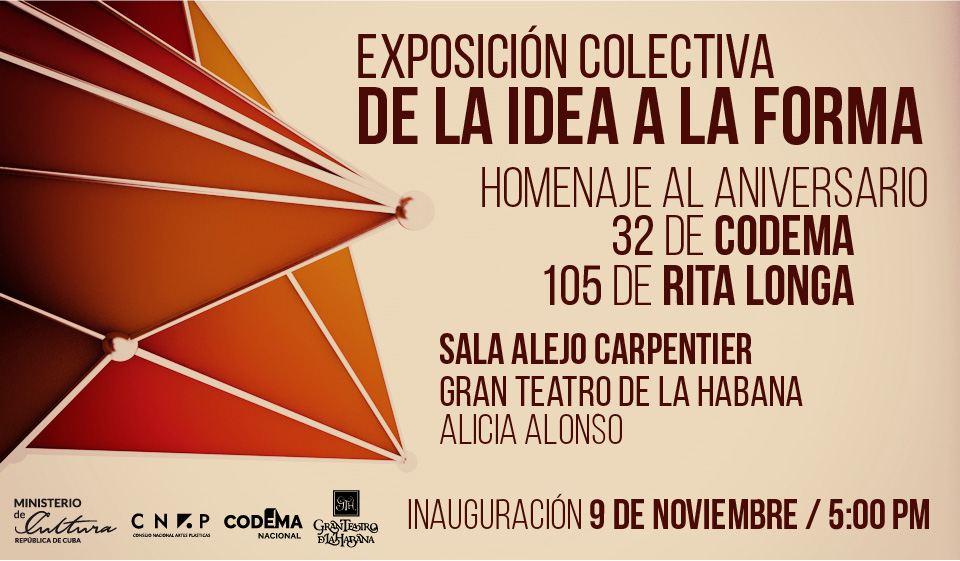 This weekend the Company Litz Alfonso will perform the show "Fuerza y Compás", in García Lorca Hall of the Great Theater. Usual hour and maybe you still have time to buy the tickets.

"Las derrotas" on stage
Pálpito Theater presents the play "Las derrotas" with the artistic direction of Roberto Silva. This is a theatrical proposal that has the physical and visual experience of the original text by Alberto Rodríguez Tosca, and the collective treatment of diverse experiences about migration. Saturdays, December 2nd, 9th and 16th, at 6 p.m., in the Hispano-American Culture Center (Malecón Ave. 17, between Prado and Carcel). Entrance 5MN.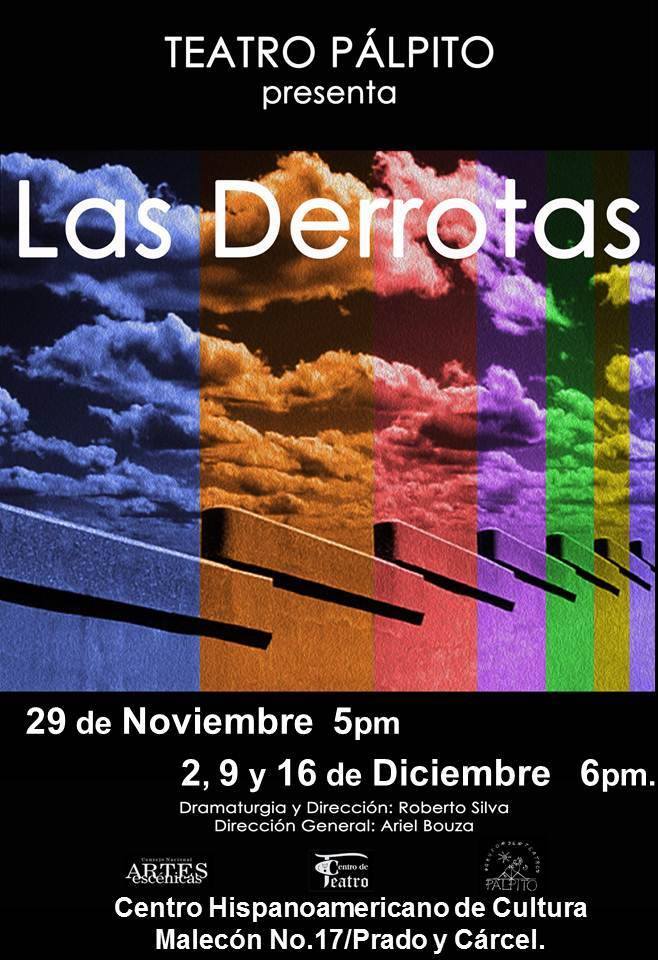 Let's go to FAC
FRIDAY, DECEMBER 1ST
8:30 p.m.: Master Class by Portuguese choreographer Francisco Camacho, organized by the Portugal Embassy, Danzar.cy and FAC. Nave 3.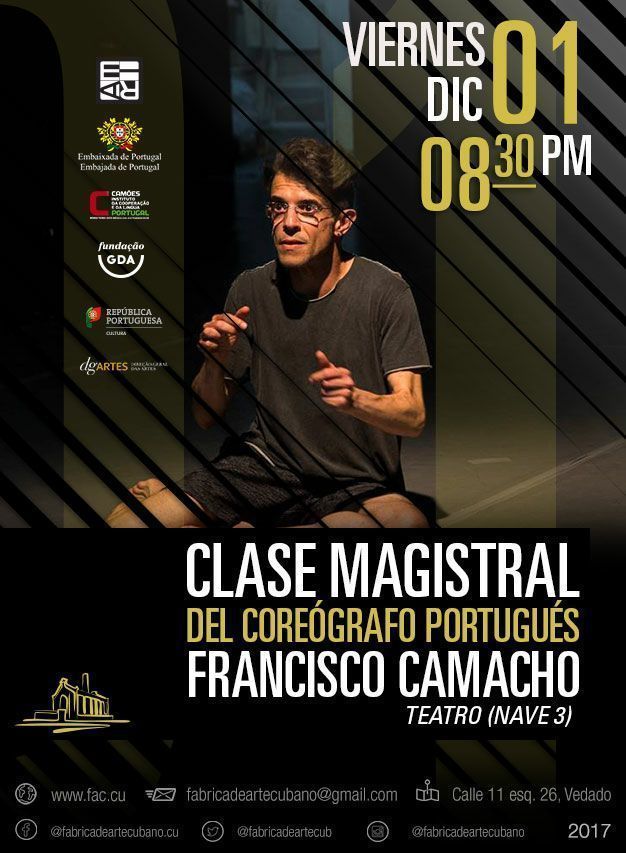 9 p.m.: Session DJ Producers with Iván Lejardi. Nave 1.
11 p.m.: Mezcla in concert. Nave 4.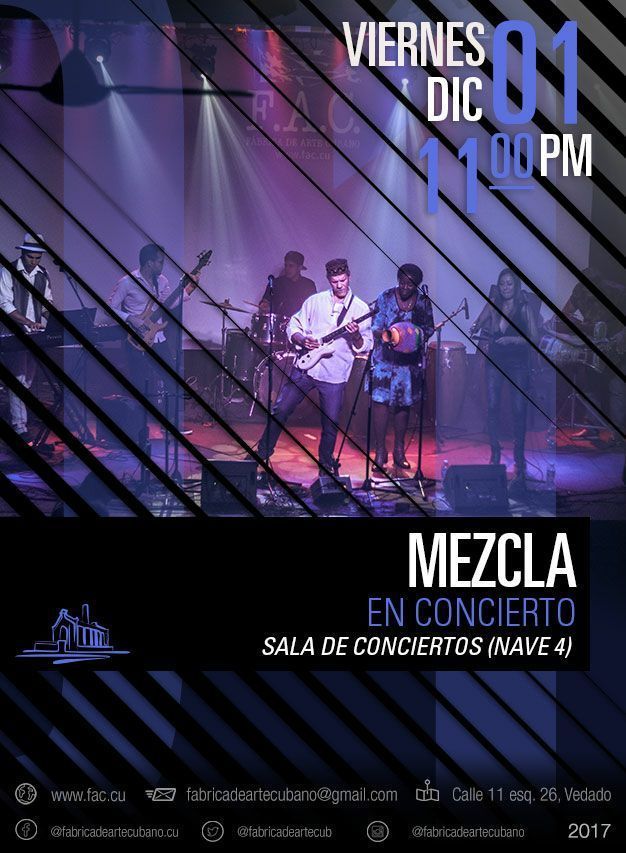 12 a.m.: Open Jam with young pianist Miguel de Armas Jr. and Camino de Santiago. Nave 1.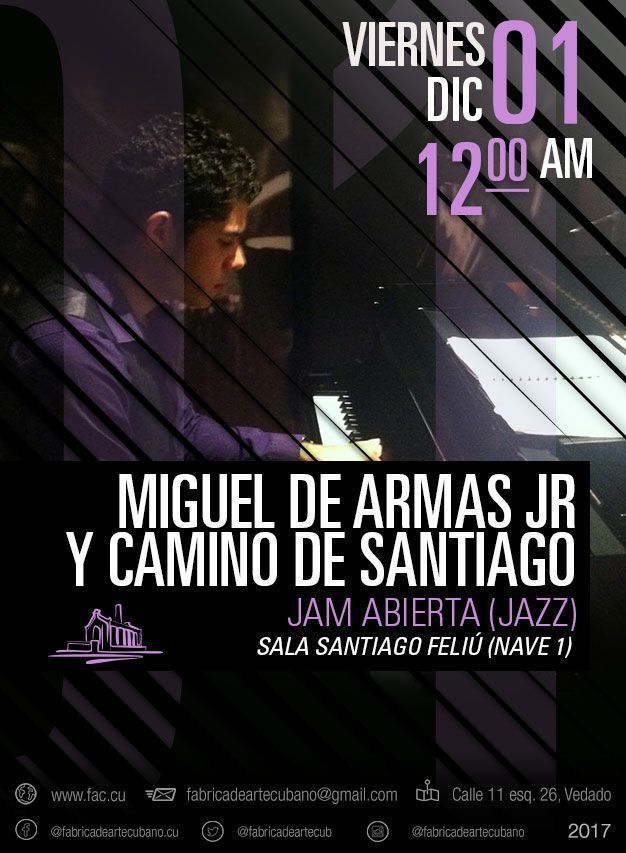 SATURDAY, DECEMBER 2ND
9 p.m.: Session DJ Producers with Iván Lejardi. Nave 1.
9 p.m.: Fashion: Only size. Fabric collection and accessories inspired in contemporary trends. Mostly cotton, silk and other natural fabrics suitable for our climate will demonstrate the vanguard vision of designer Lis Lorenzo and artist Maikel Moret. Ernesto Blanco and his group will be the special guests. Nave 3.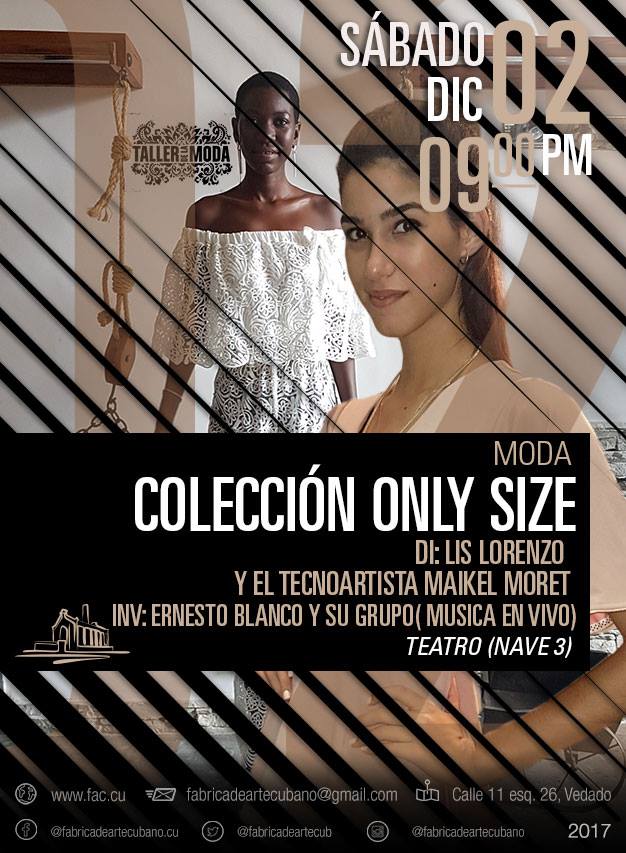 11 p.m.: BanRarra in concert. It's a dance group with a Caribbean show. Nave 4.
12 a.m.: Rock and Roll in FAC with The Shepal. Nave 1.

SUNDAY, DECEMBER 3RD
9 p.m.: Personal Training (Para subirnos la autoestima), by Agnieska Hernández. Nave 3.
10 p.m.: Con100cia in concert. Hip Hop. Nave 1.
10:30 p.m.: AND Music with Alejandro Falcón. Nave 4.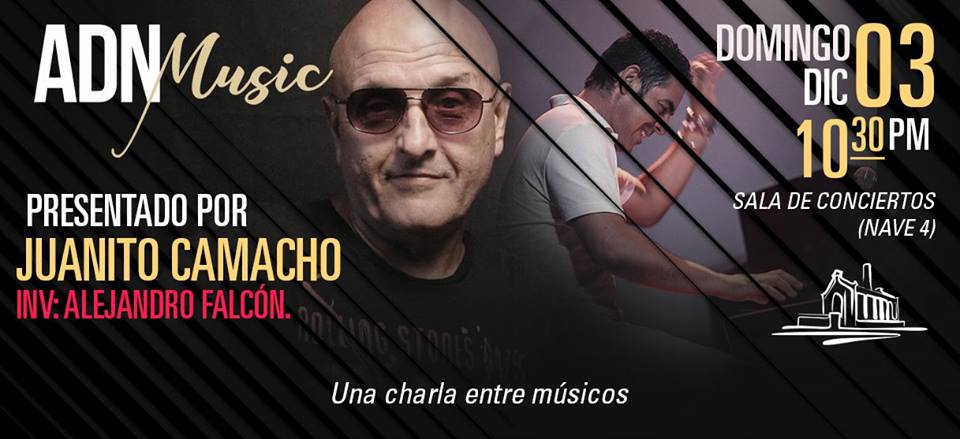 11:00 p.m.: Alejandro Falcón in concert. Nave 4.
11:30 p.m.: Session DJ Producers with Iván Lejardi. Nave 1.

Cinema in FAC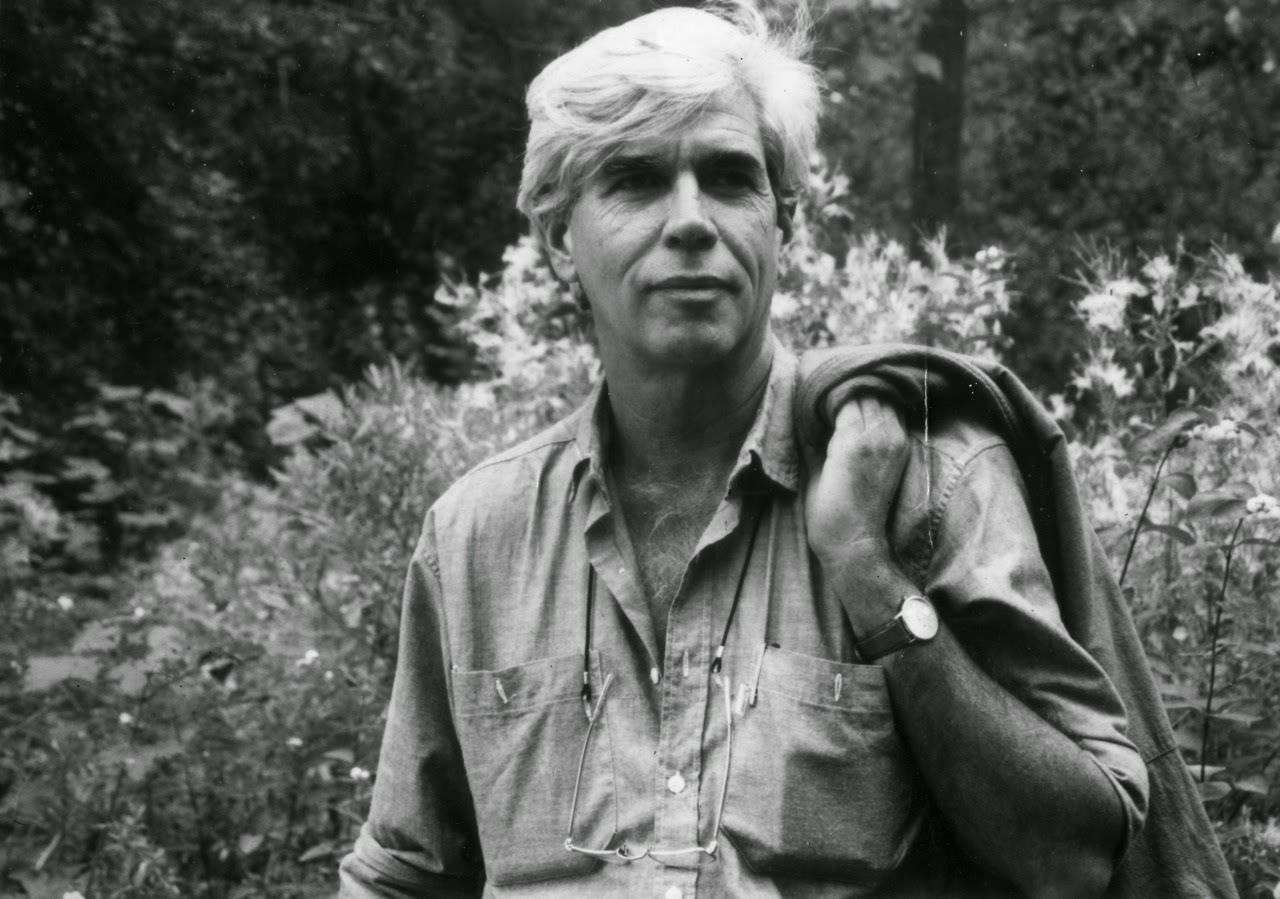 FAC has this weekend a special program dedicated to Humberto Solás.
FRIDAY, DECEMBER 1ST
11:55 p.m.: The corner of short story. Awarded short stories in the International Gibara Film Festival. Nave 3.
SATURDAY, DECEMBER 2ND
10 p.m.: Tribute to Humberto Solás. Documentary "Humberto" directed by Carlos Barba.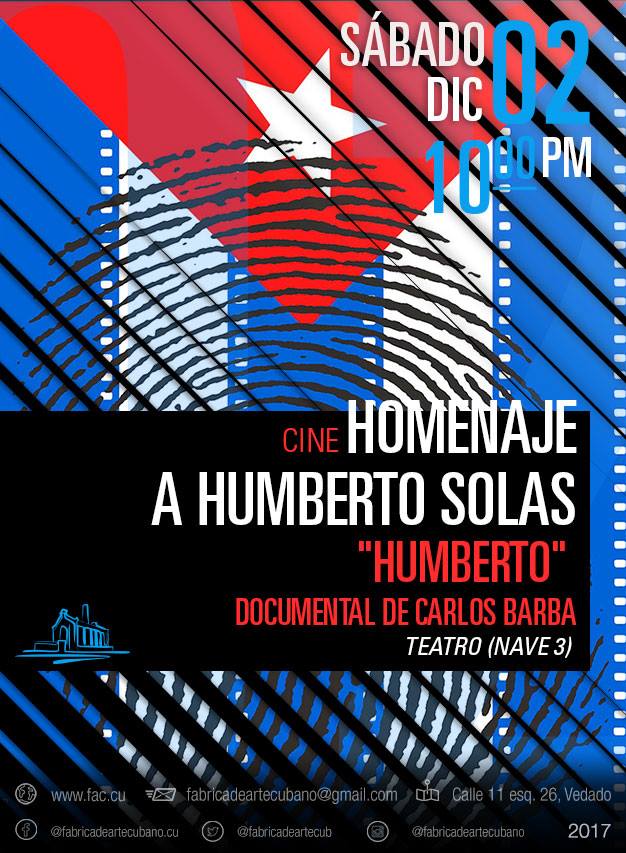 11:55 p.m.: The corner of short story. Awarded short stories in the International Gibara Film Festival. Nave 3.
SUNDAY, DECEMBER 3RD
11:30 p.m.: Tribute to Humberto Solás. Documentary "Obateleo" directed by Humberto Solás. Guests: Solás family and Carlos Alfonso, Ele Valdés and Síntesis. Nave 3.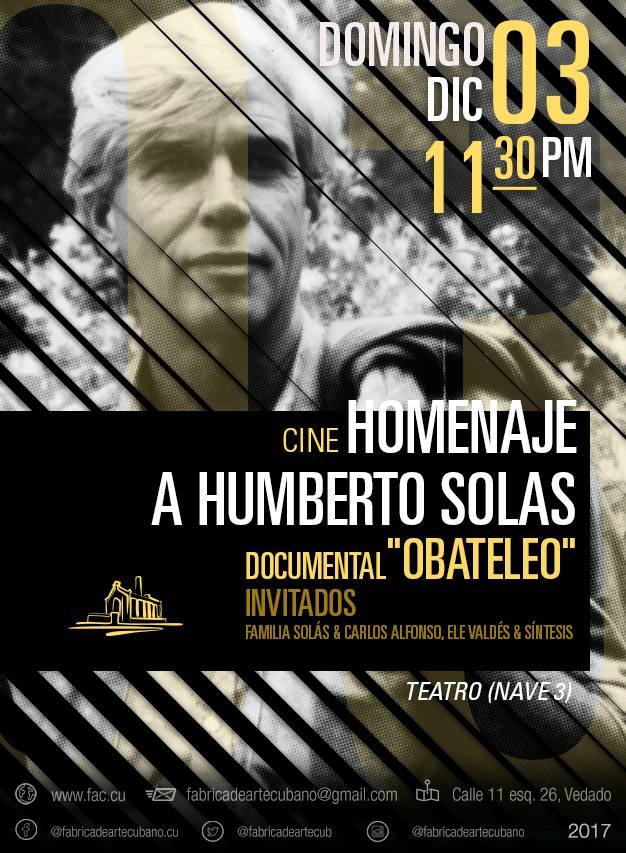 Express yourself
Presentation of number 2 digital magazine APulpso, tomorrow at 3 p.m., in La Marca. Check it out here.