"I am Elián González. Perhaps you remember me, perhaps not. What happened to me was not a movie, it was a real story." Now 23, he recalls the days in which he took up the headlines in late 1999 and mid-2000. It is Elián, a documentary that will be premiered next May 31 in Miami.
In the film directed by U.S. journalist Tim Golden and Irish documentary maker Ross McDonnell, the raft boy tells, 17 years after being returned to his family in Cuba, the details of that case that became a legal and political battle between the island and the United States.
The narration is also built based on the testimony of other protagonists of those events. Until now, no one had explored this topic that was so traumatic and so transforming for the Cuban-American community, says Golden.
The five-year-old boy leaving from Cárdenas on November 22 on a raft en route to the United States together with his mother, Elizabeth Brotons. Three days later, after the raft sank, he is rescued by two fishers who handed him over to his relatives in Miami.
"I was a child. For me it was a game…. I remember that the boat broke; I was placed in the inner tube of a tire. I would lift my head, looked and looked again and I would fall asleep. My mother would give me water all the time. She covered me with a blanket. Afterwards what I remember is that I turned around and woke up and I saw my mother and her friend arguing. When I turned around and got up I only saw my mother. And the next time I saw no one. I survived because of my mother," he recalls in the documentary.
From then on a veritable media storm broke out. As he says at the end of the film: "Elián did not have a story, rather, a story developed around Elián. If my story is going to be told, my movie still has to be told," he adds.
The Cuban government together with Elián's father, Juan Miguel González, became immersed in a seven-month battle to demand the return of the boy to the island, a period in which the family tragedy was lived on each shore. "A child caught between two worlds," says the film's poster.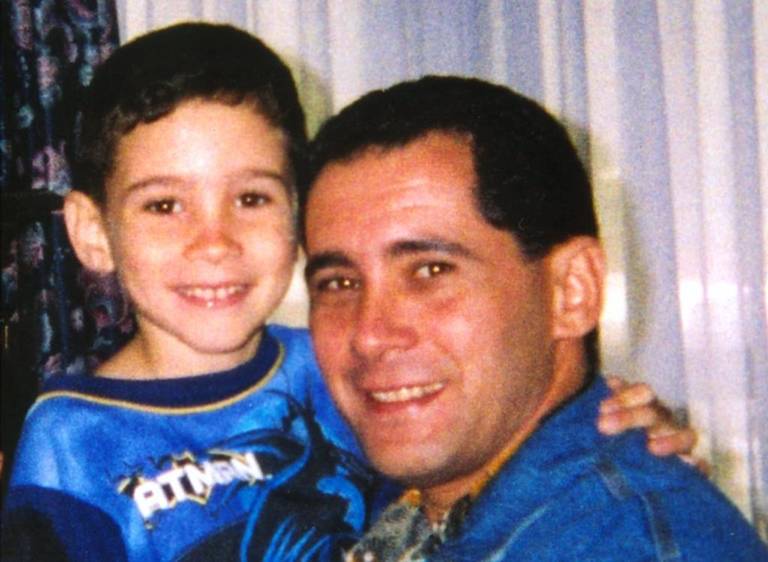 Producer Trevor Birney, who in 2008 came up with the idea of making the film, explains that the story is well-known, but neither Elián nor his father had really had the opportunity of exploring their memories, their understanding and their concerns about what had occurred, and the impact it had on their families.
Marisleysis González, the cousin close to him during the months he spent in Miami, also appears, as well as Donato Dalrymple and Sam Ciancio, the fishers who rescued him. Birney began the paperwork with the Cuban government in 2013 to have access to the sources in Cuba, a dialogue that was finally concretized in April 2016.
Golden explained to El Nuevo Herald that the point of departure was to try to recover the human side of a family divided by this episode, and of all the people who, like Elián, have been left forgotten in the political battle…and to respectfully deal with the points of view of both sides.
Produced in Ireland and narrated by actor of Cuban origin Raúl Esparza, Elián had its world premiere last April 21 in the New York Tribeca Festival. Next May 31 at 7:00 p.m. it will be presented in the Teatro de la Torre as part of the Miami Film Festival.
According to what the director said to El Universal, Elián was invited to the premiere in New York, although he did not appear. The film will be broadcast by CNN in August and could be seen further on in other digital platforms through streaming. Moreover, its producers are announcing, although without a presentation date, that it will be broadcast in Latin America.
Authors