Cuban MP Mariela Castro, daughter of President Raúl Castro, affirmed in Bilbao that "the entire world makes jokes" about U.S. President Donald Trump, but in Cuba we are "very concerned about what could happen" and about the future of relations between both countries.
"What we are afraid of is the return of the extremist positions and the aggressive policy toward Cuba. Trump is still a surprise, we don't have the slightest idea about where he is heading and neither can we guide ourselves by what he says in his speeches or interviews," she affirmed.
Castro, who is also the director of Cuba's National Center for Sex Education (CENESEX), participated this week in the Basque Country in different talks and meetings organized by the Euskadi-Cuba association.
In an interview with EFE, she referred to relations with the United States and the consequences of the economic, financial and commercial blockade on her country, and recalled that during Barack Obama's administration "a certain light" was discerned that allowed for the reestablishment of relations between both countries.
"But greater advance was not made precisely because of the blockade, which is a prerogative of the U.S. Congress," she said.
She maintains, however, that this blockade "radicalized the Cuban revolutionary process," which "is facing the great world powers and is always submitted to a bombardment of lies and damages to its reputation, because an independent and emancipated society is a great nuisance."
"The power pays the big media and decides what is said and how; it broadcasts a distorted image of the Revolution's leaders; it presents Cuba as a dictatorship, almost a monarchy with succession rights, in which there doesn't exist freedom of speech," she denounced.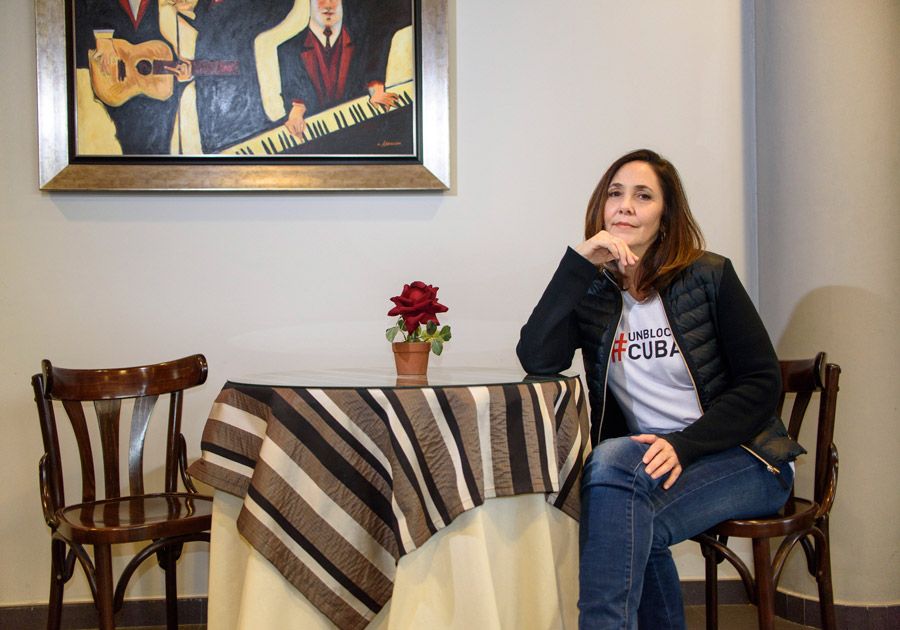 On Cuba's social situation she affirmed that its citizens live "with precariousness and limitations" because it is a country with few resources and with "very scarce economic and commercial opportunities" because of the blockade, a circumstance that "also penalizes third countries that want to invest in Cuba."
She also referred to the Cuban political system, which has a single party (Communist Party) and, after defining democracy as "a utopia and a yearning that humanity still has not achieved." She compared this model to the multiparty system and asked who best guarantees the rights and the needs of citizens.
"In Cuba the majority is represented by a party that defends its interests and the day in which that party, to which I belong, doesn't represent it, I will be the first to drop out and seek another, but there still doesn't exist a better proposal for Cuba than the Communist Party," she said.
Mariela considers that "there are no perfect governments, or perfect leaders" and bets on "placing on a scale what some and others do, for the collective wellbeing or to defend an oligarchy."
In relation to who will succeed her father, Raúl Castro, when he leaves the Cuban Presidency in February next year, Mariela recalled that "the people is who nominates and elects." "It isn't an inheritance monarchy," she insisted.
Last May, when asked by the BBC whether it could be guaranteed that the next Cuban president would not have the Castro surname, Mariela answered: "Of course."
"I am not going to assume high political responsibilities," she affirmed, and added that her father will continue, however, at the head of the Party because "he has been elected as such since there is trust in him as a historic leader."
In relation to her work as the director of CENESEX, she commented that it is a project that aims to generate "social awareness" against homophobia and transphobia, and in favor of the population's full sexual rights.
Concretely referring to a possible legalization of homosexual marriages, she said that "this still has to advance in the legislative sphere, but it has been previewed to be included in the Constitution," and she recalled that laws are indispensable, but on their own they do not guarantee rights, which is why they must be structured in a strategy of social transformation and educational work.
Authors