An official delegation from the state of Minnesota headed by Lieutenant Governor Tina Smith was the first to travel to Cuba seeking business opportunities – particularly in the agricultural sector – after the new policy announced by President Donald Trump.
For Smith the restrictions announced in Miami on June 16 are a setback in bilateral relations between both nations, but in the agricultural sector "there's a road to advance" between her state and Cuba.
The trip's purpose was not to concretize commercial agreements but rather to take the first steps to expand opportunities, she explained during a press conference in the Hotel Nacional de Cuba.
Smith arrived early last week to the island heading a bipartisan delegation also made up by representatives of agriculture, business, education, and research.
During her visit the lieutenant governor spoke with members of the National Association of Small Farmers, with a cooperative managed by women, authorities from the Ministry of Agriculture, as well as with the president of People's Power of the Cuban province of Mayabeque, Tamara Valido.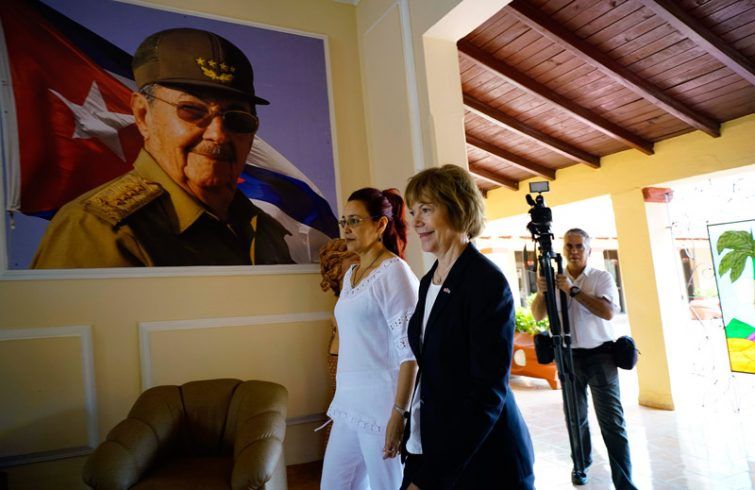 Smith, who affirmed that the closeness between Trump's announcement and her visit is fortuitous, said there is a great opportunity on the island to continue growing in cooperation and carrying out exchanges in areas like culture, health, and education.
She also said that Minnesota is planning to send other delegations to the island and hopes to invite to her State Cuban representatives to expand the rapprochement for the benefit of both parties.
In addition, she said it was natural that Minnesota and Cuba be "trade partners" due to common characteristics like a strong agricultural economy and a family tradition in agriculture.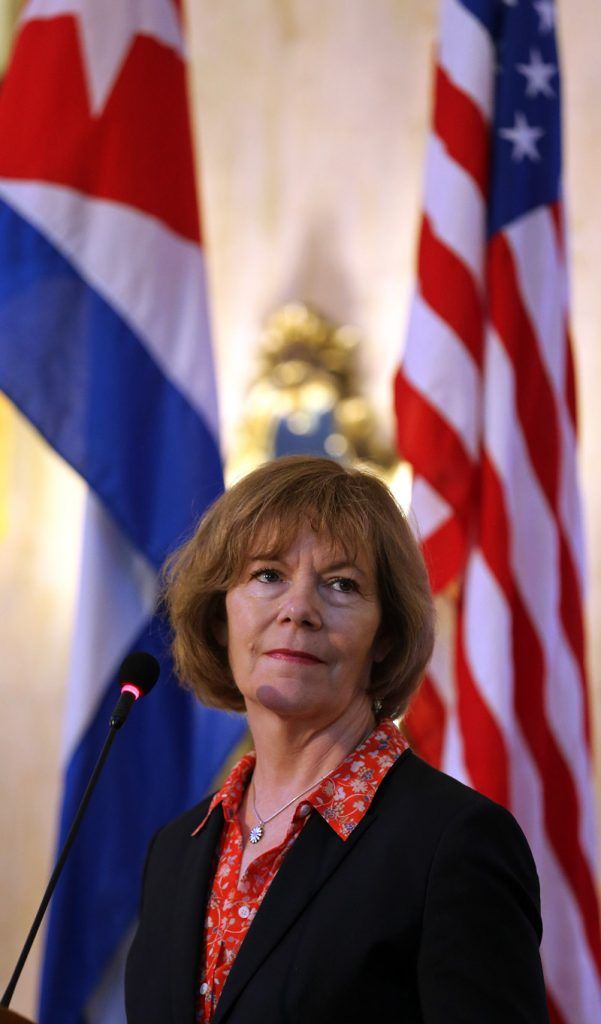 For the lieutenant governor, both sides have much to contribute. In the case of her state, in the breeding of turkeys, hogs and the planting of corn and soybeans; while Cuba is strong in crops like tobacco, coffee, and tropical fruits.
However, Smith noted her concern about the "uncertainties" that the new policy can cause among the U.S. people, especially in areas like tourism and other businesses.
During the visit, the mission sounded out the possibilities of commercial exchange, fundamentally in the agricultural sphere, one of the areas whose doors were opened by the "thawing" promoted by Barack Obama and Raúl Castro, despite the validity of the U.S. blockade on Cuba.
In principle, these exchanges between the two countries are still being allowed and Trump has not mentioned that he plans to eliminate this permit.
Tina Smith called for waiting for the regulations to become effective – a process that could take several months – to then make decisions related to this. "I'm going home with a great deal of respect for the Cuban people," she concluded.
OnCuba/EFE