U.S. activists called on President Joe Biden to "temporarily lift the sanctions" against Cuba and allow it to acquire the necessary materials for reconstruction after the passage of Hurricane Ian.
In an ad in the Sunday edition of The New York Times, the New York-based The People's Forum called on President Biden to put those policies aside "even for the next six months. The people of Cuba are part of our family, the human family," it said.
"The United States has nothing to lose by being a good neighbor and allowing the island to fully recover from this tragic moment," it said. And it underlined that more than 50,000 homes have been destroyed or damaged.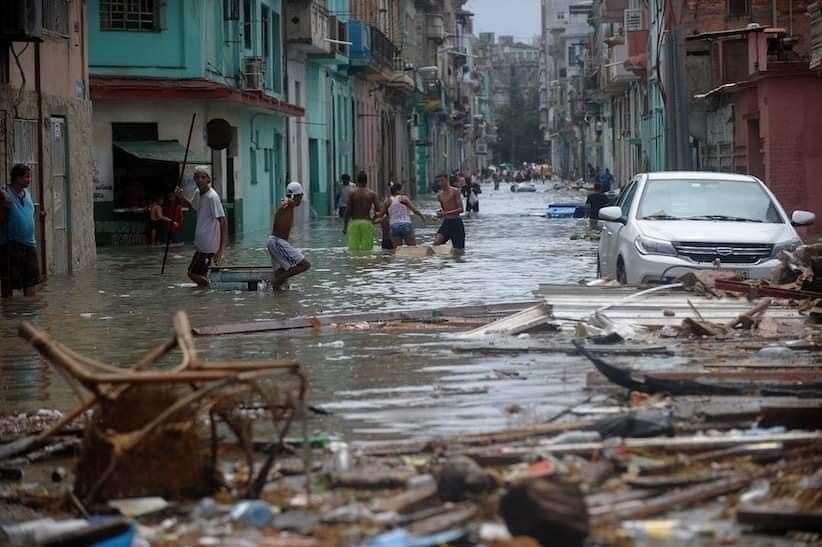 "It is inconceivable to undertake collective punishment against an entire people by preventing Cuba from buying construction materials or receiving aid at this critical hour," the activists stated.
The organization adds that the Biden administration must act and points out that despite the fact that the U.S. embassy in Havana has assured that the law authorizes U.S. entities and organizations to provide aid in the event of disasters, "it has been demonstrated that it isn't that easy."
Electricity service was restored to 94.5% of the homes in Havana, the state-owned Electricity Conglomerate (UNE) reported yesterday. In Pinar del Río, the westernmost area of ​​the island and which suffered the greatest impact, the electric service's restoration is barely 3%, and in neighboring Artemisa it is 38% of all users.
According to reports from international press agencies, yesterday the demonstrations continued in Havana streets and neighborhoods demanding the reconnection of services.
Author