The early morning hours found Havana with gray skies this Monday, November 15, a day that has generated many expectations inside and outside the island. A cold front, with its wintry clouds and a light intermittent drizzle, overcame the sun and made up daily life in the Cuban capital, the day that Cuba reopened its borders on a large scale and an opposition march was called.
Even with the omens that surrounded the day, the city looked calm, as OnCuba was able to verify in a tour of several Havana municipalities such as Cerro, Centro Habana and Old Havana. People in the streets, lines in stores, open schools and medical institutions, urban transportation and state institutions operating normally, was the landscape until this noon in the areas visited, and neither was a large police deployment visible. Just some police officers organizing lines, as usual, or standing on corners, alone or in pairs, or a patrol car in strategic places in the city, but nothing similar to the days after July 11.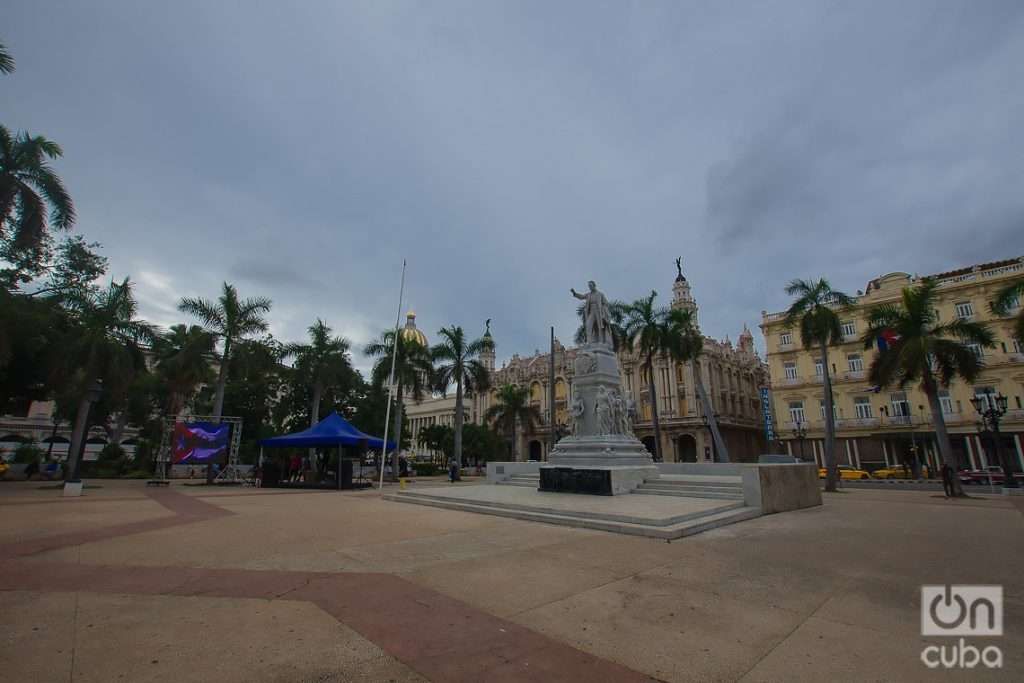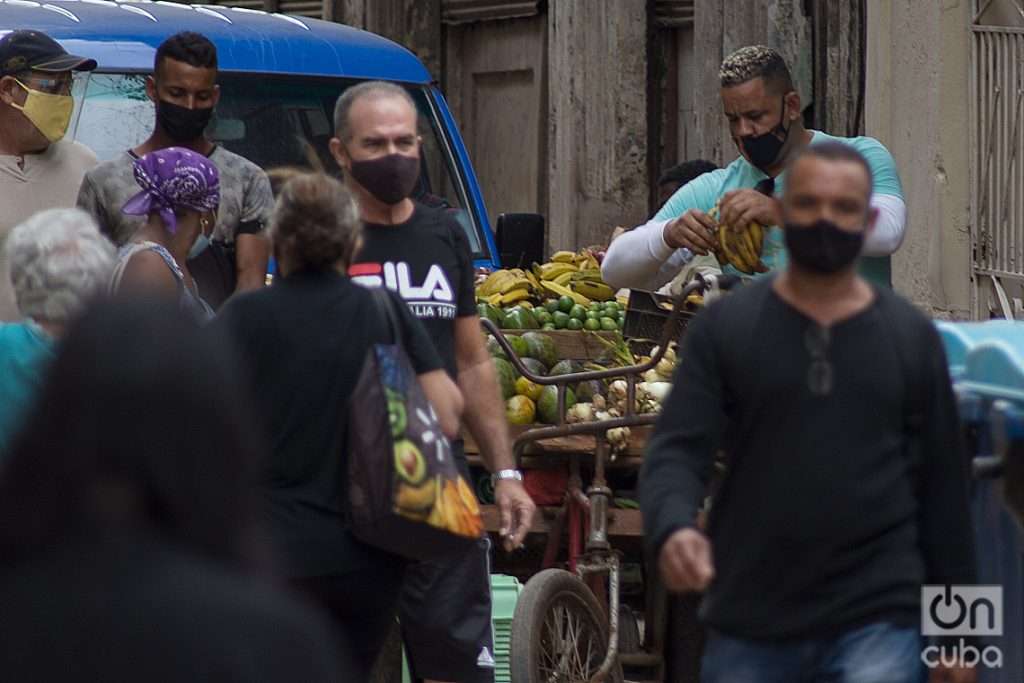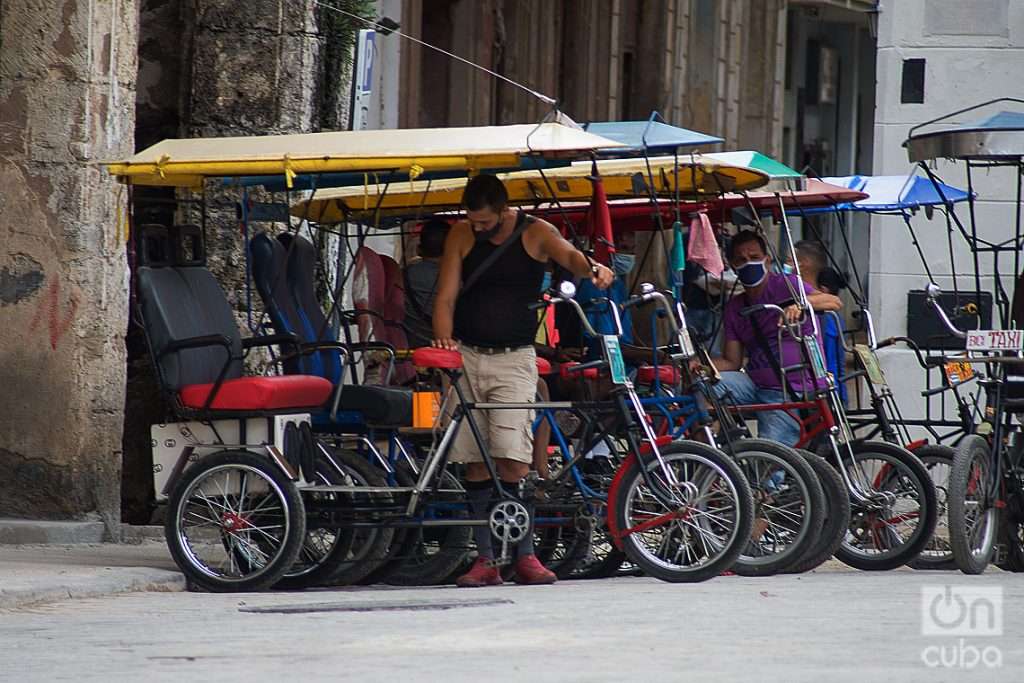 In contrast, the Spanish agency EFE, after visiting "streets near the National Capitol, El Prado, the neighborhood of El Vedado and others further away from the city center such as La Lisa" reported a "strong police presence" and patrols and agents guarding the streets. It also reported that "in some homes white sheets could be seen, spread out in response to the initiative of the Archipiélago opposition platform, which asked that they be hanged in support of the march," something that we also did not see significantly on our tour.
But, in keeping with recent days, Cuban flags could be seen on some balconies and portals, and also in work centers, while music was played in various parks and in other places, such as on a street near the intersection of Infanta and Zanja avenues, there were state outlets selling bread and jams. Some cafeterias and other private establishments were also open, such as the cell phone repair shops on Avenida Carlos III. People were dressed in any color and there were no concentrated groups dressed in white or red, or demonstrating in favor of a certain political trend.
Passers-by asked by OnCuba during the tour said they were leading a normal life this Monday, although more than one was concerned that "something might happen" in the city, and a mother confessed that she had preferred not to send her son to school and that she probably wouldn't do it for a few days until she was sure that "all is quiet." Others, on the other hand, affirmed that they did not believe that events such as those of July 11 would now be repeated and referred to the current difficult economic situation in the country and the constant increase in prices as their most pressing concerns.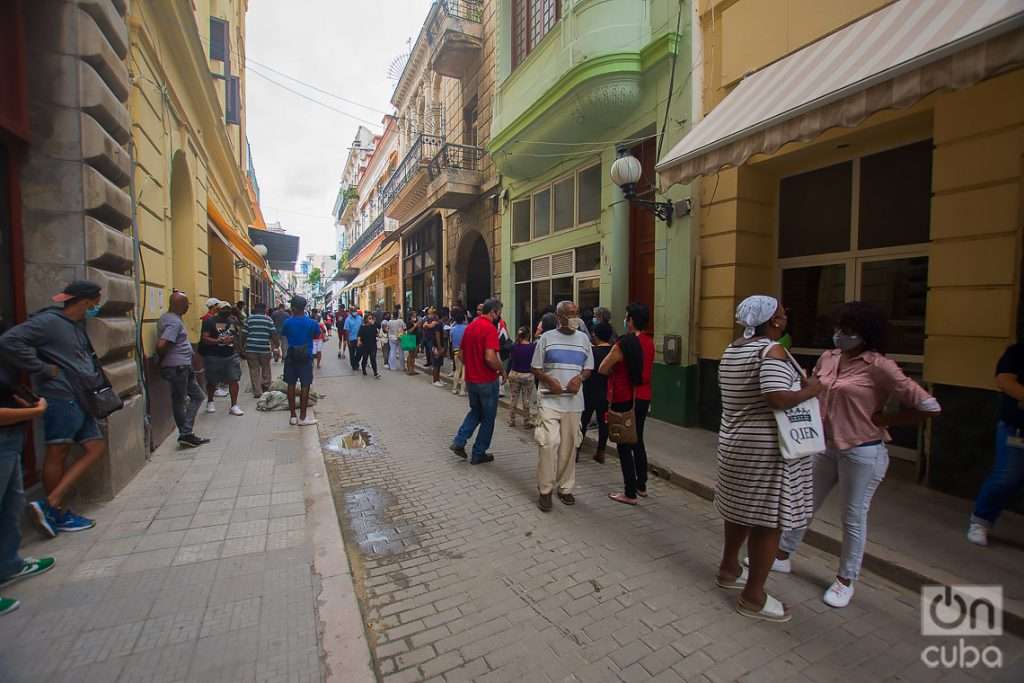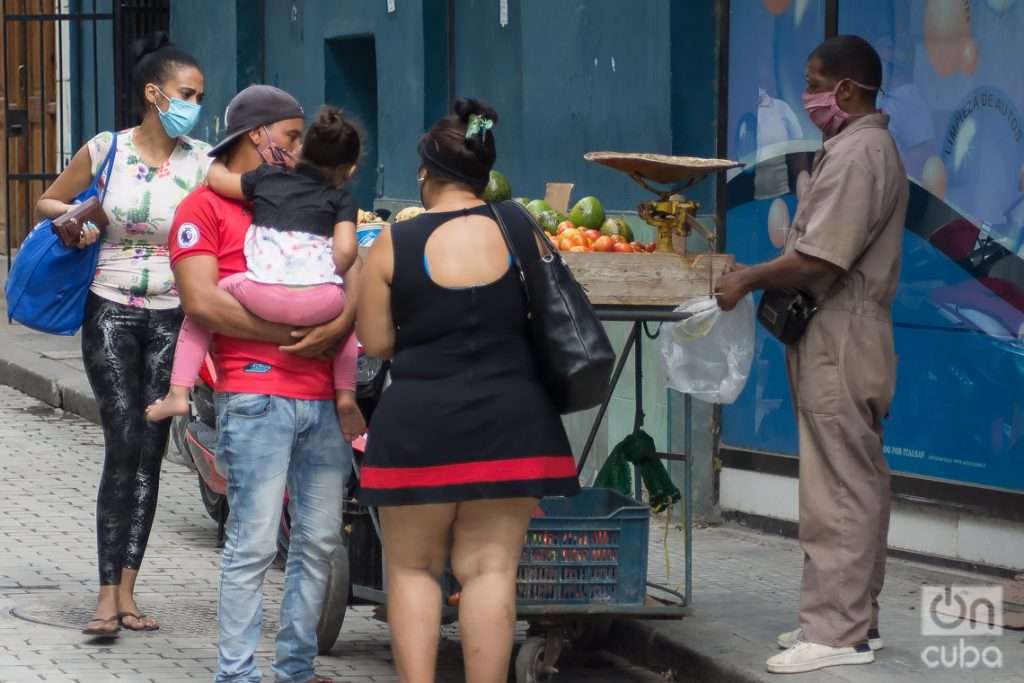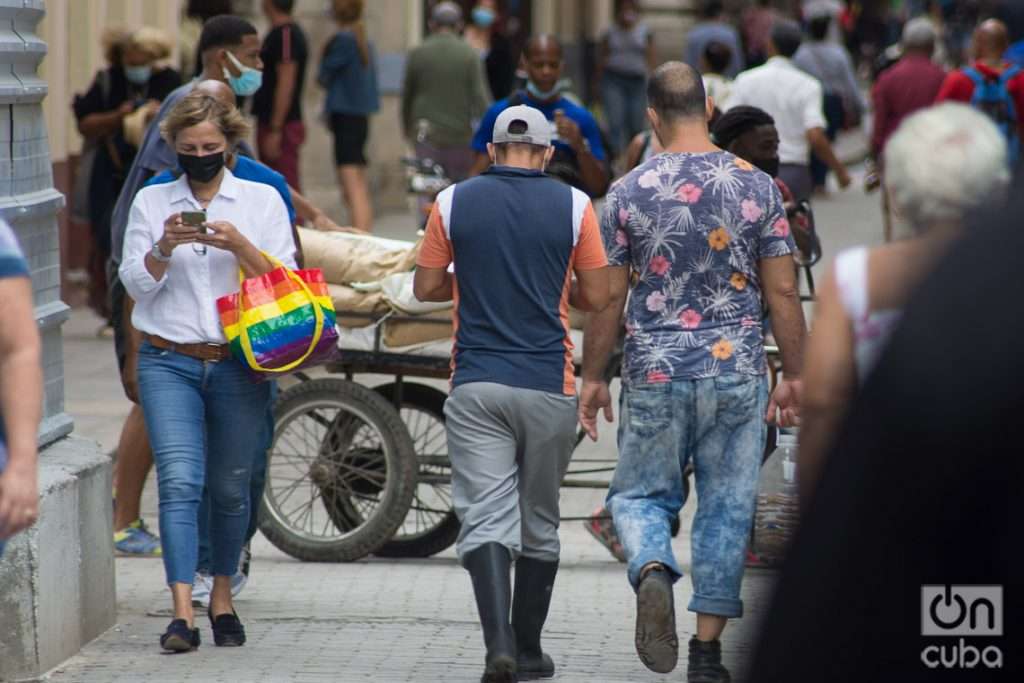 After a Sunday marked by the failed attempt to march by activist and playwright Yunior García — prevented from leaving his home by forces and supporters of the government — and by pro-government cultural and youth activities in different parts of Havana, until noon of this Monday there appeared to have been no attempted opposition march or other incident or confrontation in the streets. However, activists have denounced that they are subject to police surveillance and harassment by government supporters, who have carried out "acts of repudiation" and seek to prevent them from marching as planned, while on the social networks there have been messages from diverse people against the realization of these acts.
Regarding the particular case of García, EFE reported that "the environment of the young playwright's neighborhood was very different this Monday from the day before, when agents and people in favor of the government were piled up at his door to prevent him from going out," and it affirmed that the activist remained "incommunicado at home, still watched by agents, and 'not feeling well with a migraine,'" citing a relative who lives at his home.
Also this morning, in-person classes for primary school students — except for 6th grade students, who had already done so last Monday — resumed, with which all levels of education have returned physically to schools after the mandatory stoppage for the pandemic.
The official ceremony for the restart of the school period took place in Havana, in the so-called Ciudad Escolar Libertad, attended by President Miguel Díaz-Canel, while a group of activities was underway in the historic center on the eve of the commemoration, this Tuesday, of the 502th anniversary of the founding of the former township of San Cristóbal. Among them, the inauguration of works, tributes to the late historian Eusebio Leal, of whom a bronze sculpture was unveiled, and, already at night, the traditional ceremony at El Templete.
Author