In the year that is just beginning, Cuba must finally have specific legislation on animal welfare. According to the legislative schedule updated at the end of 2020 by the National Assembly, the Council of State, a permanent collegiate body of the island's parliament, must approve in February a decree-law on the subject, which would then be ratified by the Assembly in its next period of sessions.
In addition, the Cuban government must also approve a state policy, of which the decree-law will be the legal instrumentation, with which both documents would unify, expand and update what has been regulated until today on this issue in the country and would respond to the hitherto postponed desires and requests of many people and animal groups that have gained visibility and multiplied their actions in Cuba in recent years.
The Ministry of Agriculture (MINAG), whose functions include attention to animal health on the island, has been in charge of coordinating the drawing up of the policy and legislative regulation, with the support of other state entities and associations related to them. For this, a large working group was created, which remained active throughout 2020 and whose work has been based on the problems and issues identified in a diagnosis made in this regard, following international guidelines and legislation, and on opinions and suggestions received from the population, as explained to OnCuba by Yobani Gutiérrez Ravelo, Director of Animal Health of MINAG, and Orlando Díaz Rodríguez, Legal Director of MINAG.
Based on the sustained exchange with both officials, in the first part of this work we addressed aspects related to the nature of both documents, their antecedents and construction process, and now we propose getting to know in greater depth about the objectives and topics contained therein, and other topics related to animal welfare on the island, such as the performance, from the state perspective, of animal protection groups. With this, we close this dialogue on an undisputedly topical issue in Cuba, which worries and occupies many in the country and which, as planned, will already have its expected specific regulations in 2021.
Educational, communicational and infringement component
Orlando Díaz Rodríguez (ODR): The decree-law will set guidelines from the institutional point of view in advocating that the new generations be educated under the principle of love and respect for animals. This is a progressive process. The regulation will mark an important milestone, but achieving it in practice requires progressivity over time. What is clear is that this will remain as the responsibility of our educational institutions. For example, it has been planned to include subjects related to animal welfare in general education. However, this educational work corresponds to everyone, not just the school; it also involves families, communities, associations. It is a social duty. So, in that sense we aim for the future, because to the extent that the new generations are educated on the subject of respect, of love for animals, we are forming values, and to the extent that the subject is addressed in schools, as a subject, we are working on the cognitive aspect, in having a more sensitive and educated society. In addition, it can also be seen based on a preventive approach, because if we educate the new generations or contribute to that, this would later avoid other problems from the infringement point of view, because it is assumed that a person who is educated in animal welfare is incapable of committing abuse and does not have to be fined or sanctioned for it.
The regulation is also foreseeing an infringement order, because the legal system has to provide a response to those actions or omissions that are harmful to animal welfare. And there must be an answer in the order of the fines, of the obligations, and in that direction the call to legislate has been very interesting because the population has even given us concrete examples, such as the coachmen who mistreat their horses and other behaviors that must be eradicated. But the first thing is to educate. It is better to educate, train, than to have to apply infringement measures, fines, sanctions and some others that already are part of criminal law. Communication work is also very important, because through communication educational messages on the subject are disseminated, values ​​are transmitted, and it is necessary to continue working on that as well.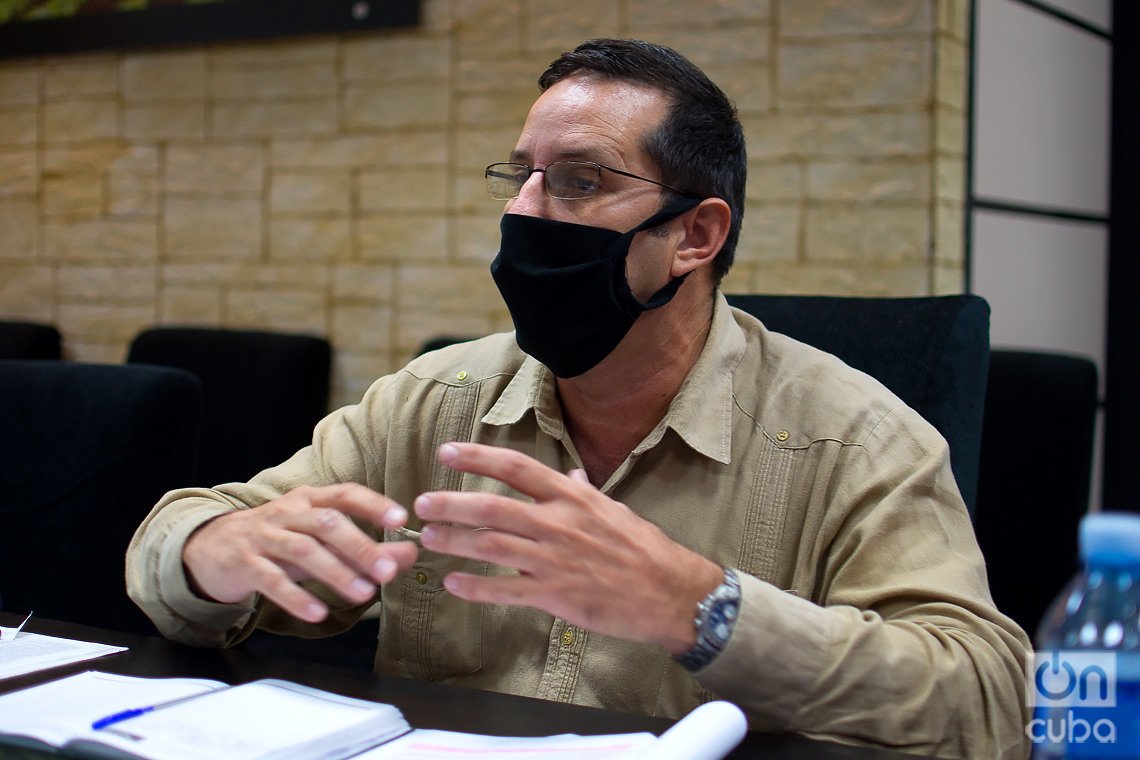 Yobani Gutiérrez Ravelo (YGR): The documents have a very strong, systematic and sustained communication component over time. We have made an analysis of which are the most critical points that we have to attend to in this regard and which contribute to animal welfare. All this is interrelated with the educational component, which is very important and is thus established in the regulation. With it, it is expected that people know from an early age the importance of the well-being of and respect for animals, because in the end animals are sensitive beings, capable of experiencing pain and pleasure just like a human being, as is scientifically proven. It is an immense challenge and we must work in that direction. There are countries that have a different training, another context, and they have managed to advance a lot in that sense and one appreciates it. And you have to follow the best examples, the best patterns that we have seen internationally. This involves a very systematic work, with a lot of integration between all the actors involved in the subject. We, Public Health, Education, the universities, the associations, all depending on the fulfillment of what we are going to approve.
Addressing some issues, zoonosis
YGR: Since we started work, we tried not only to sit down and see what is done in the world, but also to attend to the national context and reality. Based on what we had already done in the diagnosis of problems, we took into account each of these aspects in the drafting of both the policy and regulations, and how we were projecting them to comply with them. For example, on the subject of zoonosis―which has been recurrent in networks and that when situations such as those that happened during the visit of the King and Queen of Spain to Havana occur, they cause a logical discomfort in people, not only in environmentalists, but in any citizen who is uncomfortable with wrong doings―we have made it clear what the problems are and what must be done.
It must be explained that Public Health plays a fundamental role in this matter. Today in the world, every year, according to data from international organizations such as the World Health Organization, an average of five new diseases appear in humans, and of them three have their origin in animals. More than 60% of the diseases that people suffer come from animals, hence the importance of paying very differentiated attention to health programs and surveillance of diseases called zoonotic, such as rabies, brucellosis, tuberculosis, leptospirosis, and necessarily if there is a non-responsible possession and abandonment of animals in the street, a procedure must be carried out to collect these animals in an observation center. In that place, if the animal has an owner, he can claim it, or it can even be adopted, or finally, if there is no solution, they are euthanized. This is a job that all countries do internationally for health reasons, but the methods must be perfected, from the capture, the transfer, the care carried out in the observation centers, and even the sacrifice, which is something that is very well defined, including which drug should be used, what should be its active ingredient following international standards. These are all problems that came up in the diagnosis.
Protección animal: ¿aprendimos algo de lo ocurrido en Mayarí?
The Public Health aspect then becomes clear. They have to improve from the organizational point of view, ensure in their economic plan the resources they need, the training of personnel in how to do their job in the best way, how to prepare their workers for it, how an adequate treatment is given to animals, taking into account the methods that are applied internationally in these observation centers, including even the issue of euthanasia, who are the people who are going to be empowered to perform those procedures, which in the end should be done as a last resort in case you necessarily have to carry it out. And that, as we have written in the documents, are questions that can be perfectly applied.
Animal fights, use in religion
YGR: Cockfighting is a complex issue, due to Cubans' idiosyncrasy. There are historical documents that we have consulted in these days according to which in 1700 and something the cock had already been introduced in Cuba. So, it's not something that can be said this is over now and that's it, because in the end you include it in the policies and in the decree-law and then you can't fulfil it. In this regard, what we have made clear is that human-induced confrontations between animals are prohibited, and only those that are regulated by the competent authorities, that is, under certain regulations, will be allowed. That also creates conflicts, because someone can say: "well, animal welfare is going to be applied, for example, for the private individual, for the farmer who is there and cannot fight, and then here in a Flora and Fauna cock club, yes." How do you handle those things? But hey, we have assessed it this way. This also leads to a review of the legal regulations that govern these procedures today and we have made a consultation with the Supreme Court, a request to review the approach to these behaviors in the Penal Code, because it is a claim of society, especially with the issue of dog fights, which are very bloody, that behaviors of this type should be penalized. For this reason, in the policies everything that has to do with the issue of confrontation of animals is very well defined and will lead to violations and also penalties for offenders, especially when there is associated illicit gambling, when there is participation of children, young people, minors, also in that context.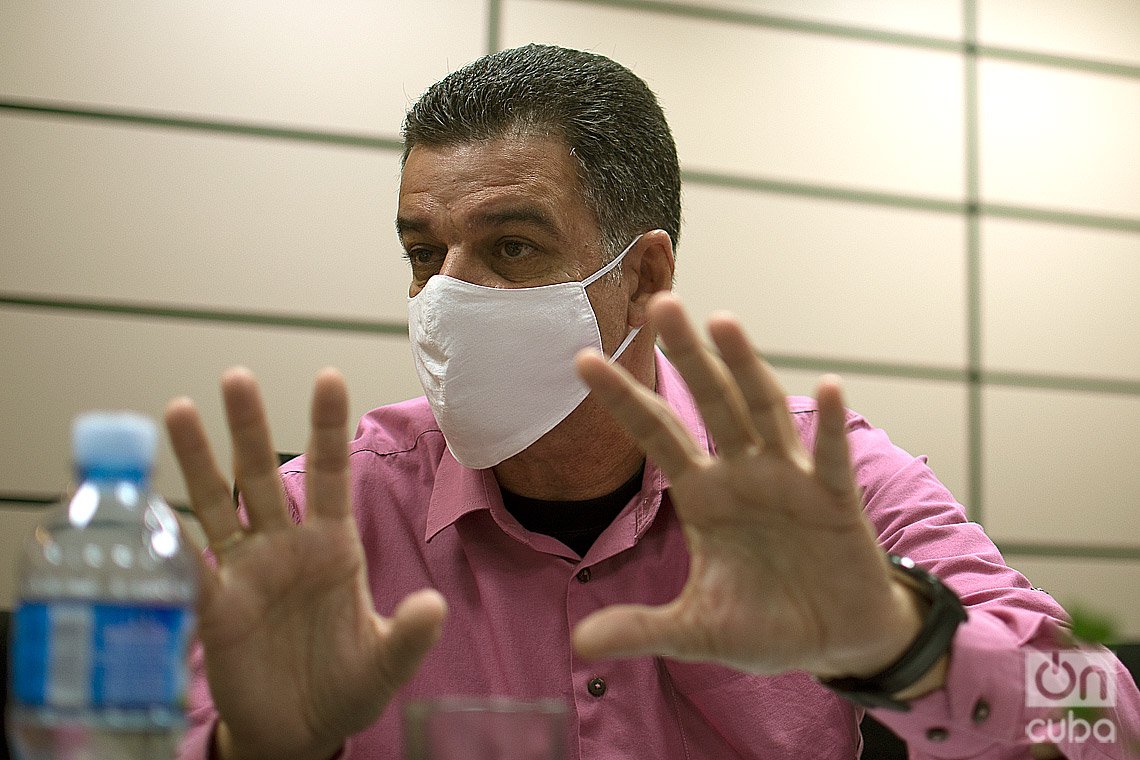 The issue of animals in religion is also very complex, because in our country the exercise of religious faith is recognized as a fundamental right and that right must be respected. The regulation respects the Constitution. Furthermore, not all religious practitioners in Cuba belong to recognized associations or organizations. In the case of the Yoruba Association of Cuba, for example, not all those who practice this religion in the country are members of the association, and yet they do carry out religious cults in which animals are used. And so it can happen with other cases. So, what we have done is to approach the updating of the methods, the forms of sacrifice, the fact that in the religious act the remains of the sacrificed animals are thrown out into the street, which is something that has to do then with communal hygiene, with the possible impact on people's health. And in a general sense, the documents have made a detailed approach of the issue, which has been very recurrent in the population's approaches.
These are examples of the complexity of the drawing up of the policy and the decree-law, because we must consider the Cuban reality, the culture and the idiosyncrasy, the current context, which also includes the economic situation, which is not the same in other countries, and all this has been observed and taken into account in the drafting.
Exploitation of productive species
YGR: The case of productive animals is not that complex, but we also have some difficulties. This issue is now regulated in veterinary legislation, which, moreover, has been updated, because all this does not start from scratch, but is part of a process of improvement in which our ministry has been involved since 2011, and already in 2018 a policy to improve animal health in Cuba was approved. Regarding productive species, there are branch regulations of the MINAG that must be complied with, both regarding the biosecurity conditions of the units, that is, regulations for transfer, handling, technology, production, adequate feeding of the animals, their schedules, of the specific prophylaxis in the treatments, of the living space, of the concern that there is no over-exploitation, that a restorative rest is guaranteed, in short, that the animal can productively express its genetic potential. All this has led to an update of the legal regulations on animal health, and what corresponds in this case is that the State apply what has to be applied according to what is established. And the production technologies that, based on the development programs that the business groups have, are acquired in the country today are very in tune with the different productive species, with the designs of facilities and everything else that has to do with this field to guarantee animal welfare and that there is no mistreatment of productive species.
There is, for example, what is related to the sacrifice of productive animals. What happens is that we cannot always be in tune with everyone. For example, England approved in its parliament some time ago that you can digitally access a slaughterhouse where they are slaughtering animals and see by what method they are desensitizing them; the entire production process can be viewed. We don't have the technological infrastructure to do something like this. So, although we cannot get to that point, we do have regulations within a slaughterhouse, of our industry, which can be perfected and complied with by following international regulations. Why do we have to allow that to desensitize an animal it is necessary to give it a blow on the head, if there are well-proven methods of desensitization with which the animal suffers as little as possible, there is an irreversible loss of consciousness and a rapid death can be caused, through what is known as a "humane sacrifice," a term that many people argue because it ultimately leads to death, but which is less painful for the animal? What do we have to do? There, then, another body of the Central State Administration, the Ministry of Food Industry (MINAL), enters to play an important role, which must review its industry, the slaughtering methods used, how they can be applied in the best way, and we, from the Department of Animal Health, have to regulate these processes well, particularly for productive species.
ODR: The issue of productive animals has been fully assessed, not only the case of coachmen's traction animals, for example, which is something that the population insists on, but of all species in general, because the regulation regulates with a general character from the conceptual point of view, although from the infringement point of view it does have specific behaviors. And we are foreseeing that in the infringement order there are concrete measures to protect animal welfare also in these species, in bovine cattle, in horses, as in the rest of the animals.
Aggression against fauna, mini-zoos, commercialization
YGR: A review was made with colleagues from the Flora and Fauna Enterprise, from the Forest Ranger Corps, of everything associated with the phenomena of aggression against fauna. What is related to the capture, commercialization, and trafficking of animals, including many protected species, of animals that are on the list of endangered species. That will also have penalties by law according to the seriousness of the event, and so we analyzed topic by topic. With Flora and Fauna Enterprise we also saw, for example, what concerns small zoos that exist in the country, at the municipal level, in some provinces, and are not integrated into the zoo enterprise, which is the entity specialized in the subject. They are now in a recovery program in order for the zoo enterprise to take care of the animals that are in those places, many of which are indigenous species, but others are exotic.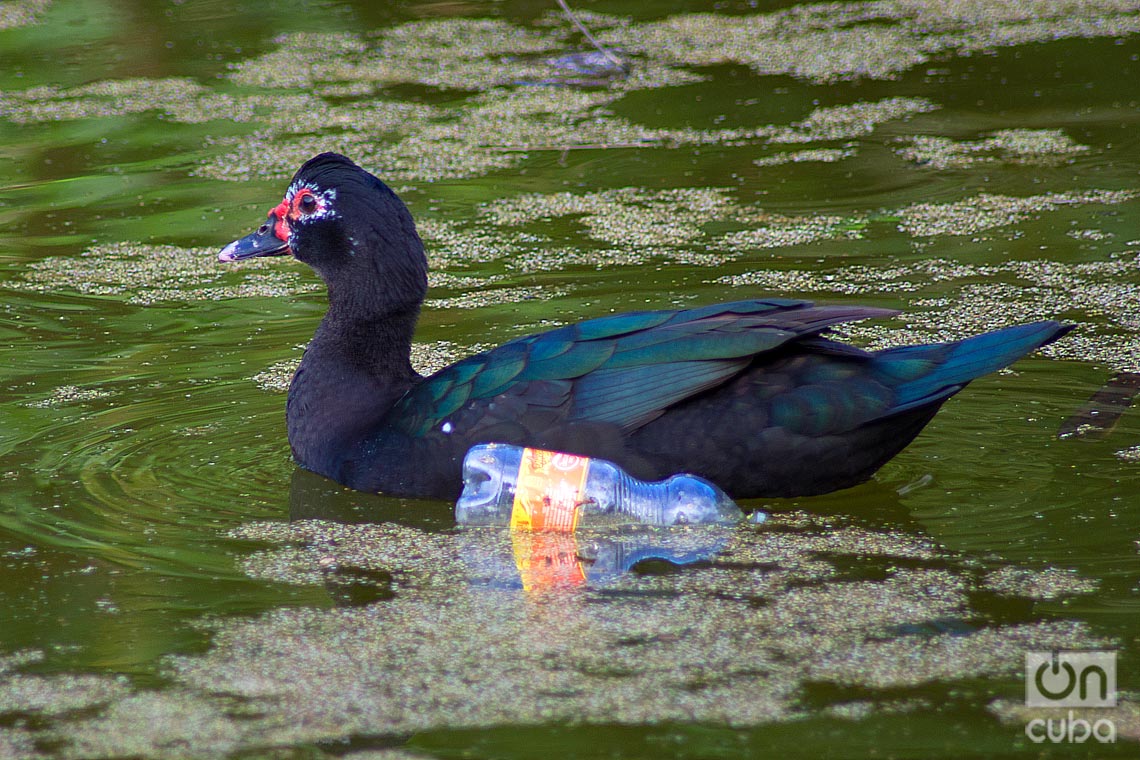 Similarly, there is the issue of the commercialization of animals on the street, which is an activity that has practically no control. And in the documents that have been prepared, it is defined that, when making a decision, even for self-employment in the modalities that have to do with animals, in addition to the Ministry of Labor, we also intervene together with others governing entities that have to do with the subject, to define how they will be marketed, where it will be done, the delivery of a license that guarantees that the conditions for that activity are met, which animals will be marketed, because today they sell you a dog, they sell you a hamster, they take it from an experimental unit, a laboratory, a university, a research center, and they sell it to you on the street. And that too, within the framework of the policy and the regulation that must be approved will have its regulations and its violations. That is, how is it regulated and, if it is not complied with, how is the legislation applied then and by whom? All that is defined too, because they are not only the veterinary medicine inspectors; also those of Public Health, those of local governments, which have to play a leading role in this task, because this is in the communities, the streets. It is there where all these phenomena occur. It is something very complex, but at least how it should be done is well defined.
ODR: There is another very important aspect that is the animal welfare-environment interrelation, which responds to article 75 of the constitutional text. In other words, to the extent that we enact and apply the animal welfare regulation, we will also be protecting the environment, which is why this work undoubtedly has an environmental and educational impact, which is a concept we want to insist on.
Exchange and assessments on the animal protection community
ODR: I would not differentiate, with all due respect, the environmental community from the rest of the Cuban population that has legitimately been interested in animal welfare issues, and the best example of this has been the call to legislate, which is general and participatory, and has openly addressed the people of Cuba and not certain segments of society. Of course, there have been people who have been very interested in this issue, but we see it as part of popular participation in the process. In other words, the call to legislate and this inclusive process has allowed us a dialogue, a fruitful exchange with the population, with all people legitimately interested in animal welfare issues and, of course, we have associations that we serve from MINAG as a related organ, to which some of these people are inserted and others are not. But, I reiterate, I believe that the most important thing has been to listen, to see to, the opinions of the population, of the people with whom we have spoken. I believe that the topic of animal welfare generates a fairly broad and general motivation in Cuba, although we know that there are more motivated people, some even study it scientifically, exercise professions related to the subject, and in addition to their passion, they focus on the subject also from an instructive, study point of view. At the time, a group of these people even sent us 72 opinions regarding the regulation, which we have taken into consideration. We are willing to dialogue with all people of good will.
YGR: I am going to give you my appreciation as director of the MINAG Animal Health system and also as a citizen. The environmental community, the groups and the people who are part of it, are active in the networks, carry out actions in favor of animal welfare, responsible ownership, care, disease prevention, and we in the exchange we have had with many of them appreciate that there is a feeling of concern and responsibility towards animals, of care towards them; that a large part of the membership, so to speak, of these groups, feels what they do and are in favor of animal welfare and protection and against abuse. That is a positive element to take into account. Even the claims they make, many of them, also correspond to those of other sectors of society and with what we appreciate in the state of the art at the international level, and they have been taken into account. What happens is that this has also led, and it is appreciated, that certain people with other interests are also inserted in these groups, including Cuban citizens who do not live in the country today, but are publicly concerned about the animals in Cuba, and we know that is an element that today subversion has taken as a path to attack the revolutionary process, to say that in Cuba there are problems, that there is no food for animals, to ask for money and from that position then attack the State. We also appreciate that and it is something that we cannot allow. We approve of the good, but we fight the bad.
We have to make it clear that for this issue there is a Cuban civil society, that there are associations in which they can be inserted, such as ANIPLANT, which has no membership limits, and is open to whoever wants to belong to it and contribute to the health and welfare of animals. One of the demands of these groups, which is even in the proposals they have made, is that they also be legally recognized as associations, as members of Cuban civil society. This is an issue that belongs to the top leadership of the State, the government, the political leadership of the country, an issue that will have to be reviewed at some point, perhaps subject to a consultation with the population, with the Ministry of Justice, but for us It is clear that, from our institutional position, we are going to work with the different associations that have to do with the field of animal health and welfare, in order to implement the policy and programs on this issue. But we also support that all those who have good will within these groups, and want to contribute and support when we do work with Animal Health, or with Public Health, within the community, to do so. We cannot stop that because in the end it also contributes to animal welfare and it is something positive. We have to observe these issues when implementing the documents that must be approved on the subject.
Authors