Sitting in that comfortable chair, Pedro watched the sunrise and tasted his so special coffee, totally organic, that could only be obtained in that place, also so special, far from mundane noises, totally exclusive.
Suddenly he was startled by the sound of a bell that insistently came out of his pocket, puts his left hand inside it, takes out the cell phone and found that one of his applications was notifying him of a decisive event. He opened the application, there on the map was what generated the notification: Campana, his most beloved cow, his vanguard cow, was in heat. The application also told him that Campana was just 200 meters north of his position, grazing near the edge of his farm. From his cell phone he sent a message to the inseminator and received delivery and reading confirmation. Everything resolved. He brought the cup to his lips, finished his coffee and smiled.
Today in almost all countries of the world it is very common for all pets to carry a remote tracking device. It is very probable that in some it is the owners' legal obligation. It is purchased at any pet store.
Taking advantage of a cow being in heat is very important for farmers, having a device that notifies them of the probable heat of their cows would be a net gain. I don't know if it's possible to create the device I've described, fantasizing about the Cuban comedy titled De tal Pedro, tal astilla. What I do know is that lost heat is an unborn calf and milk that is not produced.
The table reproduced below speaks for itself.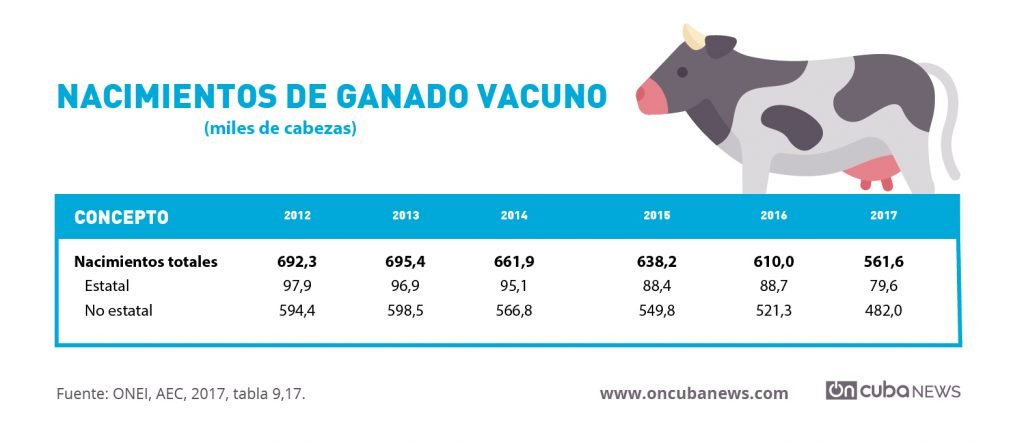 —————-
*Caption
CATTLE BIRTHS
(thousands of head)
CONCEPT
Total births
State
Non-state
Source: ONEI, AEC, 2017, table 9.17
———————————–
In 2017 Cuba imported more than 173 million dollars in powdered milk, more than 10 million in butter and more than 25 million in cheese and curd, a total of more than 215 million in dairy products (ONEI, AEC, 2017, table 8.12), while the national production of milk performed as follows:

——————————-
*Caption
NATIONAL MILK PRODUCTION
CONCEPT
MU
Production
State
Non-state
Source: ONEI, AEC, 2017, table 9.18
———————————–
My high school classmates and I attended our first artificial insemination experience in 1965. We were doing our first volunteer work at the time of Holy Week. Our "industrial arts" teacher picked us up at 3:30 a.m. so that we could see a great achievement of our new cattle ranching.
As early as the mid-1960s, Cuba was already practicing such a modern procedure; it's very probable that our country was one of the first in Latin America to use it. And yes, despite having been pioneers in that revolutionary procedure, today we don't have enough milk or meat and we spend a significant part of our income importing powdered milk or its ingredients to produce it in Cuba, or importing thin cuts of beef for the hotels, or making an effort so that in some future time our population can again buy beef and that butchers again be what they were one day. It's true that much can be written about this; one day I will return to this subject.
All this came to my mind that Friday when I dedicated my morning to visiting an event on Animal Reproduction at the Rancho Boyeros Agriculture and Livestock Fair. There I learned that we still keep semen of historical specimens and that there were years when Cuba exported important amounts of semen from these bulls to other countries and that today these exports are quite small.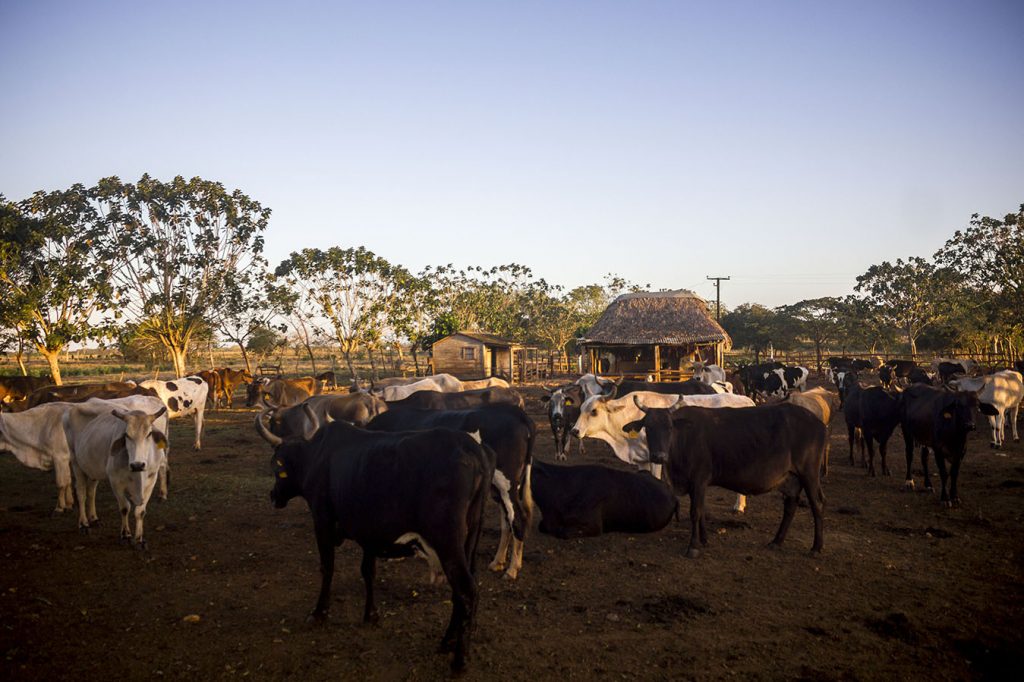 Also there I met Cuban entrepreneurs who had "invented" a national device that allowed farmers to know where their cow was going by using a mobile application.
They had done everything, from hardware to software. On Saturday night, a Cuban Television news broadcast showed these Sapiens cubanensis presenting their "invention" to the farmers. The news broadcast also showed a cattle rancher who summed up the matter in a masterly way: "Well let's use technology on the cow."
The truth is that these Sapiens cubanensis have long been trying to formalize their organization as a non-agricultural cooperative, it is also true that there are Cuban officials from more than one ministry interested in their being formalized and trying to help them in their purpose, but unfortunately it has not been achieved. (1)
"I meet with someone from a state institution," one of them told me, "and I explain the work we do and the results we were having and he answers: 'But you are Cuban? Private workers?' And he reacted as if that were not possible. 'Do you doubt Cubans' ability? The problem is that we don't have resources,' I said."
They have also produced a kind of small meteorological station that detects the levels of solar radiation and lack of moisture in the earth, and transmits a signal to the mobile notifying that the plants need water.
Can you imagine the electric irrigation machines enabled with a device that makes them supply water when and only when the plant needs it? Or all the urban or suburban agriculture plots of land with those same devices? How much water would be saved and how much would those crops' productivity increase!
Cuba has only 39 cubic kilometers of water, mostly in surface reservoirs. Of the water that is used, agriculture uses 50% in its irrigation systems and of that, a great deal ―at some time it was 50%― is lost or misused.
It is true that these innovations are all well-known and applied technologies in the world, but it is also true that importing them can be very expensive, as well as giving maintenance to the systems. They, however, can do it here, in Cuba. They could increase that production and give employment to other Cubans, and also collaborate with state companies.
Producing them in Cuba costs tens of pesos per device, importing them costs hundreds, or perhaps thousands. But they are not yet a small enterprise, nor a so-called non-agricultural cooperative. However, they could be one of the seeds of cooperation and collaboration (on issues of a certain technological complexity) between the private enterprise, the state enterprise and even the foreign company, an idea that President Díaz-Canel has repeated over and over again.
Well, these Cuban entrepreneurs have also walked the Stations of the Cross of an institutional design that doesn't allow taking advantage of their human potential or their human capital (as best suits each one's taste), something that is in fact one of the strategic axes in which the future development of the country must be based. And that institutional design and that slowness in deciding something and that special way of holding onto a past that will not be repeated in the future, also has them locked up, or chained.
The country needs it, the ministries and state enterprises need it, the farmers and cooperatives need it, they all agree that it would be profitable, but some kind of unproductive chaining prevents it. They, those Sapiens cubanensis, can't go to the Cuban enterprise registry, register their enterprise, ask for a loan, start producing and selling in an orderly and transparent manner.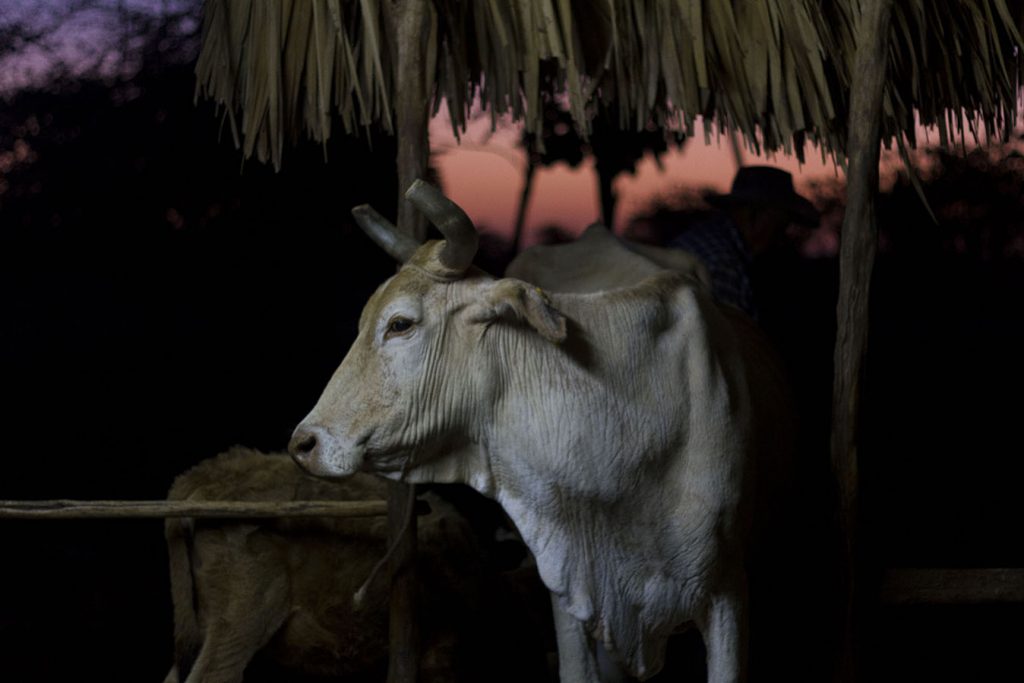 It would be sad if some foreign businessperson, a smart one, offered them outside of Cuba what our institutional design has prevented them from achieving in all this time. They, 100% Cuban, have preferred to wear themselves out going from agency to agency and they don't stop trying to convince anyone that what they want to do is profitable for everyone.
It so happens that, although our Constitution already admits all possible forms of ownership, although our programmatic documents also admit them, although our last two presidents have repeated the need to get in tune with these times and with this Cuba that we have today, it would seem that there are too many minds chained to old prejudices that, far from helping, hinder the tremendous task of pushing the country forward. They are unproductive chains, they flourish alone, you don't even have to make an effort to find them.
We urgently need to change much of our institutional design and also say goodbye to structures and bureaucracies that, far from facilitating, hinder the purposes endorsed in the new Constitution.
It is true that not everything is gray, there are successful examples…that have cost a significant effort. Why make success so expensive and exceptional?
—————-  
The Official Gazette of Cuba has just published a new Decree Law on agricultural cooperatives, which deserves a space for discussion, albeit later on.
Author