If you were in Cuba this Sunday and had the feeling that it was hotter than ever, you were not wrong. At least, this happened in Veguitas, in the eastern province of Granma, whose station reported a maximum temperature of 39.1 degrees Celsius on this day, an absolute record for the island.
The Cuban Institute of Meteorology (INSMET) confirmed that on the afternoon of Sunday, specifically at 3:30 p.m., the Veguitas station established the new record, 0.3 degrees more than the previous record 20 years ago, also in Granma.
Meteorologist Armando Caymares, from the National Forecasting Center, who reported the record on the INSMET website, assured the official Cubadebate site that it is the highest reported temperature in Cuba since records have been kept.
The digital publication states that the experts from the Climate Center evaluated the data and ratified it.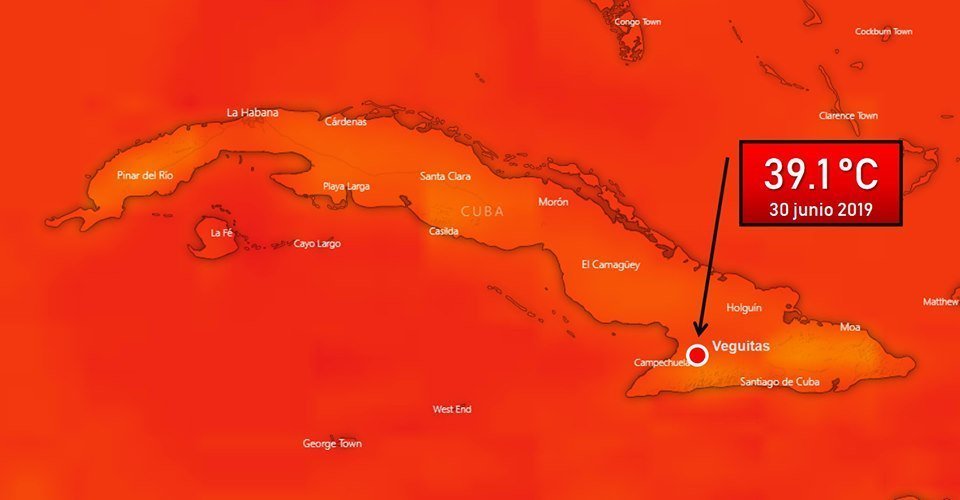 Low cloudiness and weak winds favored the intense evening warming, according to specialists, who noted that a system of high pressures at the low and middle levels of the troposphere influenced the eastern region of Cuba at the time of the record.
The previous record was 38.8 degrees, registered in the town of Jucarito, Granma, on April 17, 1999, according to Caymares.
Authors