"Sometimes they ask me if I lost my comb," smiles Leydis, who almost three years ago decided to "free herself from the torture of straitening her hair" and start wearing her big Afro with style, an image that has gradually ceased to be rare in the streets of Cuba.
Although on the island everyone accepts that "whoever doesn't descend from the Congos, descends from the Carabalí," as displayed by the vast majority of its population, paradoxically Afro-Cuban culture has been relegated to an almost marginal status that a new generation has proposed to change starting with what's most visible: hair.
For many young Cubans, embracing their Africanness begins by changing their appearance to break with centuries of colonization and beauty canons that in the Caribbean country have led to Afro hair being seen as "bad hair" that has to be fixed.
Coinciding with the "black power" boom in the United States in the late 1960s and early 1970s, the first "espendrus"―the Cuban popular term for Afro hairstyles―were seen in Cuba, but the fashion did not survive long and it was replaced by braids and "hair straitening products," designed to tame the hair.
"Although many people identify with 'Afro' roots from the point of view of religion, there is a disconnection with the way you feel like an Afro-descendant," Adriana Heredia, coordinator for the project Beyond Roots, said to EFE.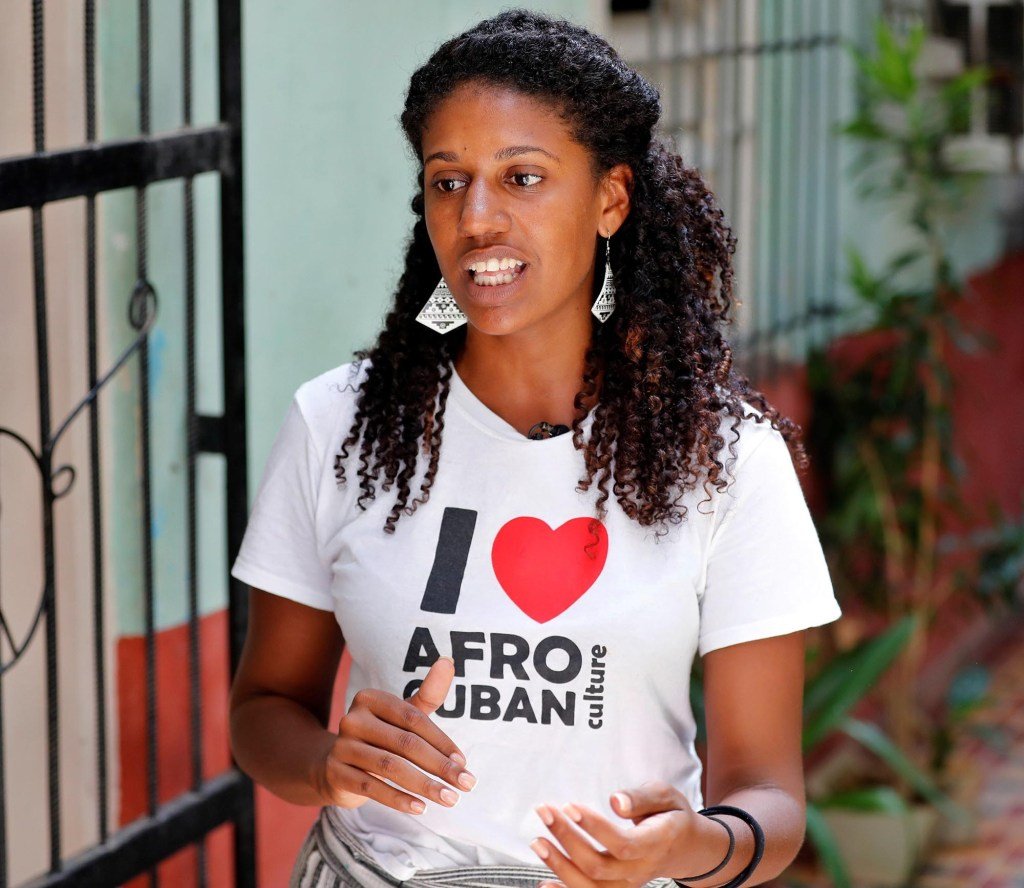 This proposal, which began as a series of "experiences" on the Airbnb website dedicated to showing facets of Afro-Cuban culture to foreign visitors, has mutated into a social initiative that "teaches the positive values" of Afro identity.
What started with key chains, mugs and T-shirts with phrases like "I love Afro-Cuban culture" designed by the members of the project, led to alliances with entrepreneurs to manufacture products aimed specifically at the Afro-Cuban community that would go beyond religious costume jewelry.
In addition to contacting artisans, Beyond Roots―which hopes to open the first store of Afro-Cuban products in the coming months―became associated with initiatives that defend Afro-aesthetics and natural hair, one of the first steps to leave behind "European stereotypes that sadly still persist," Heredia said.
"People tell me: 'I love Afro culture. I practice Santeria,' but when you ask them why they wear their hair straight they answer: 'imagine, with my hair like that (natural) I don't look pretty,'" points out the young professor of Economics, who alternates her work at the University of Havana with the coordination of Beyond Roots.
To "decolonize minds," the project organizes workshops and meetings where they share beauty tips and teach natural hair care techniques to a growing audience, more avid for information and not only limited to women.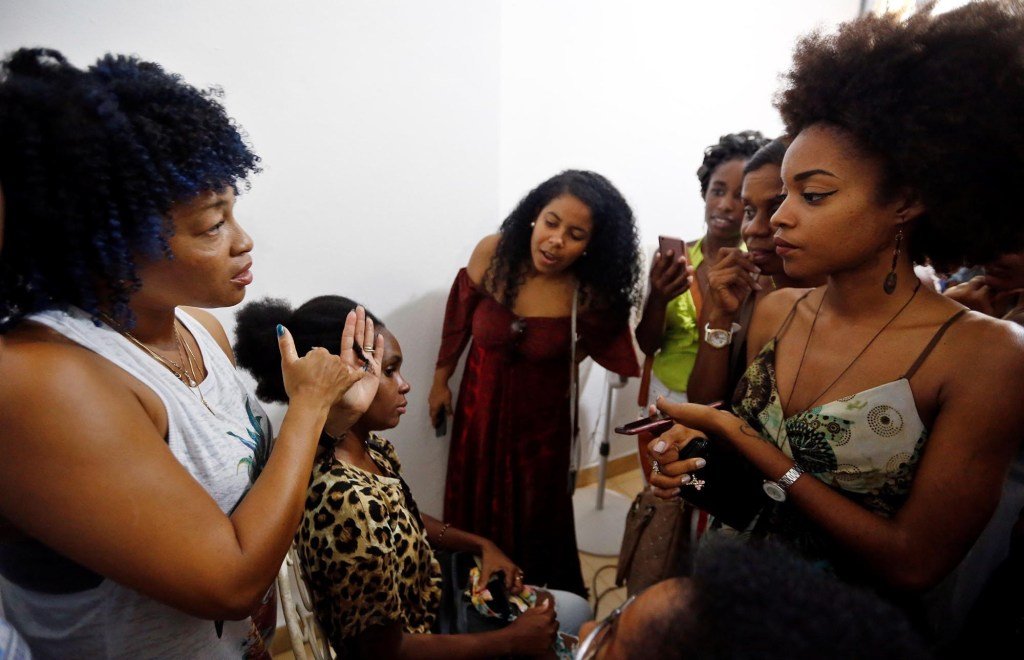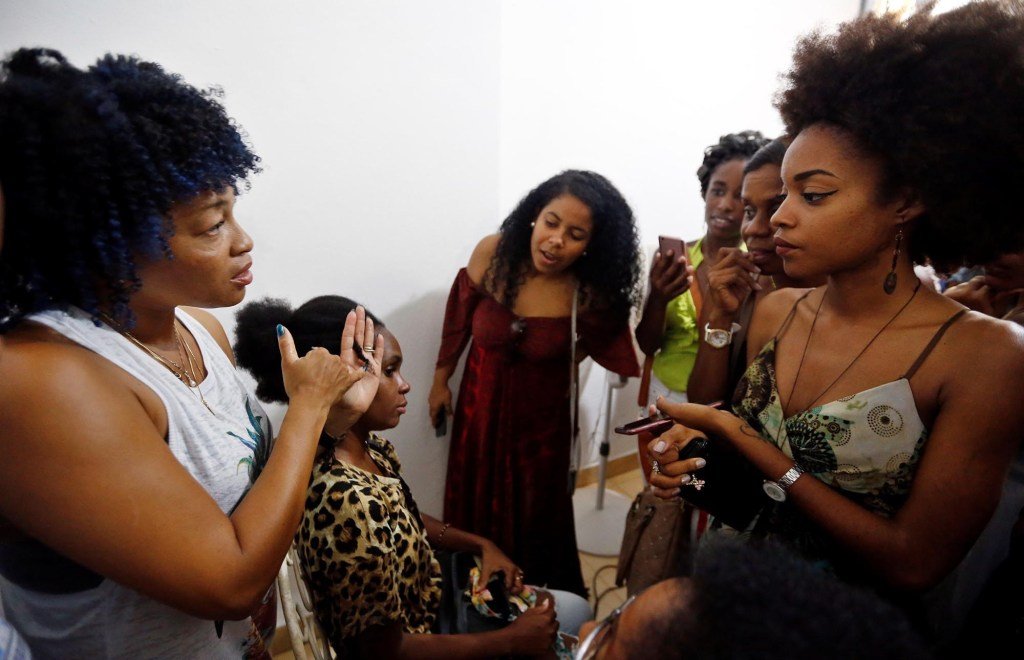 Erlys Pennycook, self-taught hairdresser and creator of Que Negra!, a line of natural products for Afro hair, is amazed "for the better" at an interest, "that has exceeded expectations," in returning to the roots and showing with pride the "natural hair, with curls" but "hydrated, pretty and with 'touch'."
Pennycook began researching plants and natural products for hair care because since a few years ago she suffered "a very ugly experience" when she became ill and started suffering from "traction alopecia" for wearing braids for more than 15 years and using hair straitening products with strong chemicals such as potassium hydroxide.
"We use moringa, rosemary, basil, which is excellent for hair loss. We started experimenting, I used it on myself, a neighbor of mine loved it and told me: you should share this knowledge with the rest of the country," explained the stylist, who lives and works at home in the city of Ciego de Ávila, in central Cuba.
Her products: a defining cream and a completely homemade moisturizing spray. Both have become very popular among the Afro-descendant community, which is identified with the slogan "Be yourself, be natural" printed on the labels of Qué Negra!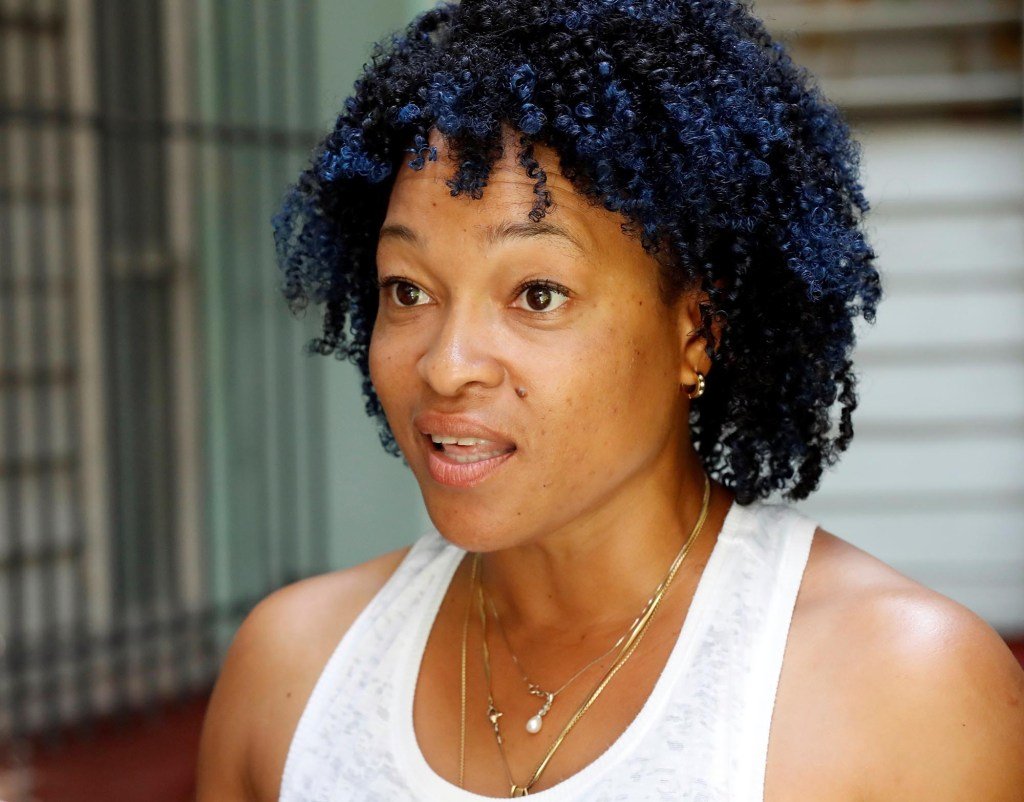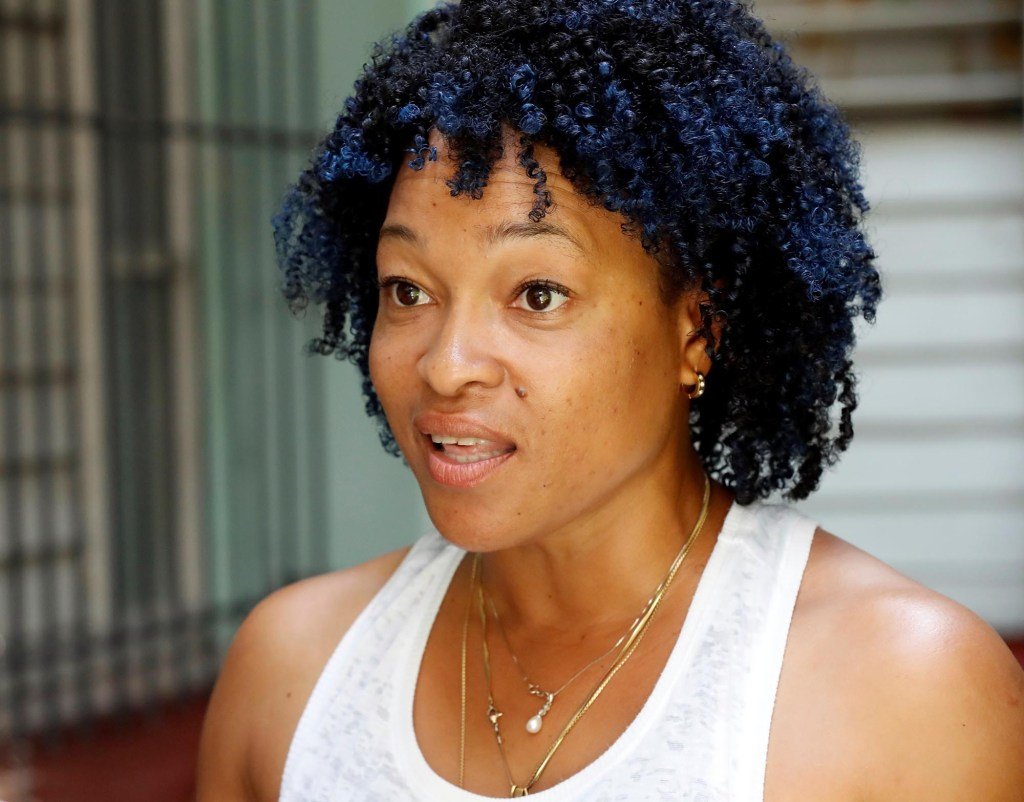 The hairdresser says that although she has now shed the "complexes," she has suffered "discrimination on both sides: too white to be with blacks and too black to be with whites," a "stigma" that she decided to break away from when she appropriated the derogatory term with which she was called.
"I am 'jabá,' which is a derogatory expression, but I am and I am proud of it…. I became more involved in this type of events because I didn't want teenage girls to go through what I went through and to know that they can look beautiful, for example, in their sweet-15 party, with their natural hair," she insisted.
Two years ago, at 17, Arla decided to leave her hair natural for the first time.
"My mom would straiten it despite my father's protests. At first I didn't know how to make it look curly, the transition was horrible because some parts were curled and others were not," explains the student.
At her side, Sheyla (19 years old) admits that, on the contrary, "she has always worn it that way," although she complained that there are still not enough Afro hair beauty salons.
"I identify with my curly hair, with all the melanin that my skin has, with all the history it has to tell," Sheyla confirms, "why should I straiten my hair and be one of the bunch. Life is too short to wear boring hair."