Since the afternoon of last Saturday, July 6, a fire caused by a failure in a switch in the Basic Electric Unit of Güines left the residential area of ​​that municipality in western Cuba without power.
In Vega Prieta, where the accident occurred, the heat released by the fire damaged two other nearby switches, which meant that the substation was out of service, Radio Mayabeque reported.
Residents in the town confirmed this Monday to OnCuba that they spent more than 48 hours without electric service. Neighbors of Güines also commented on the social networks what had happened and complained about the lack of official information about it.
The state media, on the other hand, reported that brigades from several municipalities in the province of Mayabeque, to which the town belongs, were working this Monday to fully restore electric service.
Cuban Minister of Energy and Mines Raúl García personally evaluated the rehabilitation work.
Garcia said that "all resources are guaranteed to make this unit fully available due to the importance of the supply of electricity for the people and in the hospitals," according to the municipal radio station.
Meanwhile, the first secretary of the Communist Party in Mayabeque, Yanina de la Nuez, said that the province has generators in medical institutions to continue "catering to hospitalized patients and in the emergency room."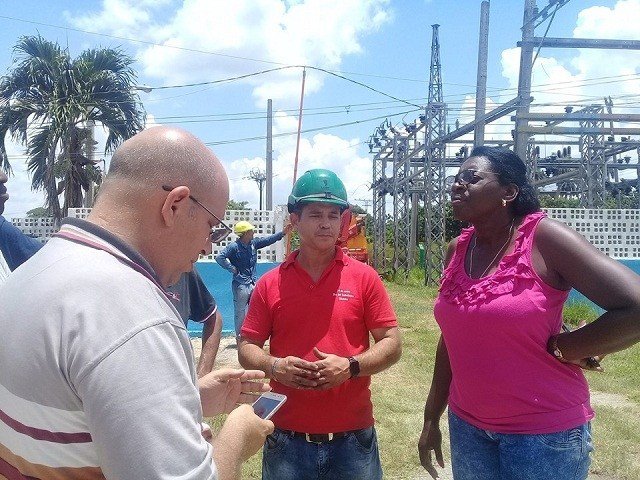 At the close of this information, the gradual restoration of electric service in Güines was reported.
Authors