We are approaching a happy day. It is especially so for flower sellers. Although one of the commandments of the Cuban self-employed people is "Do never admit how well you are doing," this business is thriving, both for farmers and sellers, and even the most atheist thank God for Cuban religiosity.
The Catala family has devoted itself for years to the cultivation of flowers and some fruits. They pay an average wage of 60 pesos a day, with lunch included, and still they make profits. On their farm in San Antonio they grow Japanese margarita, because they have different colors and bloom every three days. They also plant velvet, sunflowers, and have special plots for significant dates, such as mother's day, father's day and All Souls Day.
Jesus, one of the clan, left his electrical engineering work to devote himself to floriculture He learned many secrets of this art in Güira de Melena and Alquízar municipalities that are the Eden of garlic and flowers in Western Cuba. "Not everyone has the touch," he says. It is necessary to have the know-how, but also certain conditions. For example, gladiolus seeds must be cold stored, and the Catalas have refrigerators designed to preserve them.
Similarly, you don't have to be a rocket scientist to grow flowers: the wisdom peasants acquire in the field is not taught in any university. Years ago I met in Santa Clara a peculiar horticulturist buily like a mastodon that people called Butterfly.
It was almost a half-witted, but knew how to make money from the flowers. He had so much that he kept it in bags under the bed, and from time to time some got rotten with moisture. Still, he was a loner, and one day he hung himself from the only branch that could supported his 150 kilos of weight.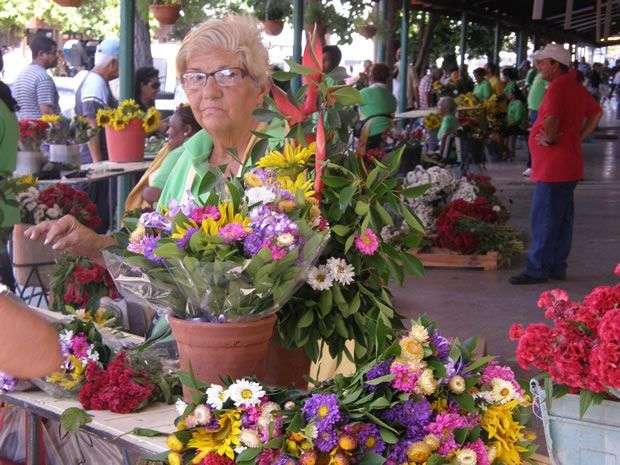 Luckily, no macabre anecdotes abound in the world of flowers. Yes, sometimes the producers complain that the sellers earn more than them, but hawking merchandise on the streets back and forth under sun and rain is worth an extra.
"Since ancient times flowers were for streets and cries", says Carlos Castro. I stumbled upon his tricycle in the corner of Havana, and he told me his adventures as a seller of flowers for the modest price of a sunflower for Cachita (Cuban patron goddess).
He brings his ample offer from the Fructuoso Rodríguez cooperative, near the Café Colón, which is to be the Wall Street of flowers in Havana. Here converge the owners of several farms that supply Havana street vendors. Out of the harvest, they give half to the State, and the rest to sell. The day begins very early.
Carlos gets up early to fetch the flowers, which he first needs to clean up and then wrap. At dawn the sale begins that lasts all morning and part of the afternoon. At dusk, they all gather on farms, where the tables are to prepare the goods for the next day.
Contrary to what many think, the least sold are the roses for lovers. "Love does not keep this business but religion," Carlos says. Indeed, the little time I stay beside him he sells many liturgical flowers: sunflowers for Oshun, the lily to be purifying baths, the Seven Rays, the Sword of Shango, Shango Cup, San Diegos, evergreens, carnations, daisies and black princes intended for domestic altar or some "work".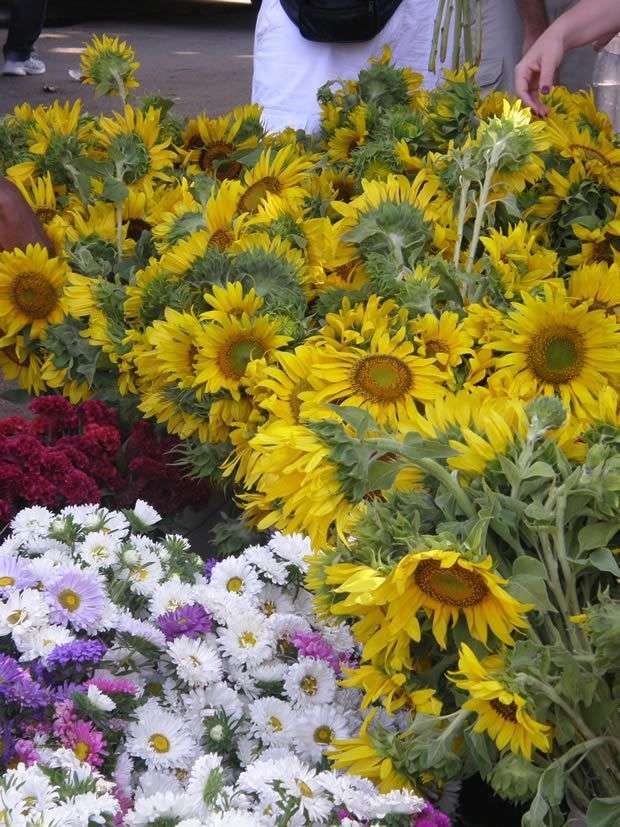 "In Cuba everybody believes. Except for the day of lovers, mothers or women, people only buy flowers for saints. I do not believe in nothin ', but I want people to believe, "Carlos says before a loud trumpeting daisy for cute girls, lilies to scare sorrows…
The new economic policies favor them. He was formerly a member of the National Association of Small Farmers, with fixed prices that meant little gains for him. Flower vendors now passed to the Ministry of Labour and Social Security, pay their taxes and set their prices. They have their papers in order, and inspectors are contained when they see a license. Still they complain about the same limitations. For example, you may not park near a market to sell or move on the main avenues, like 23rd.
But I say if the problems were greater than any gains they wouldn't walk around with their packs on their backs, pedaling through Havana and like tropical Pavarottis shouting a loud "Flowers … FLOWERS! Here are your beautiful flowers …"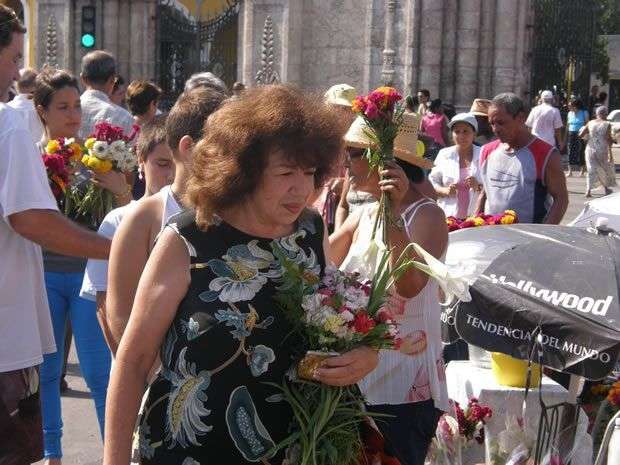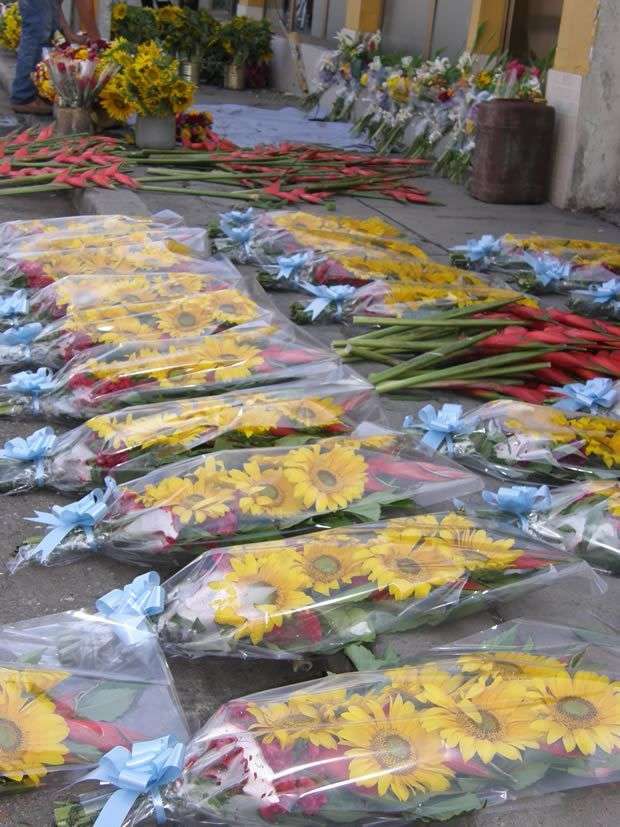 Photos: Daniel Álvarez Durán
Author