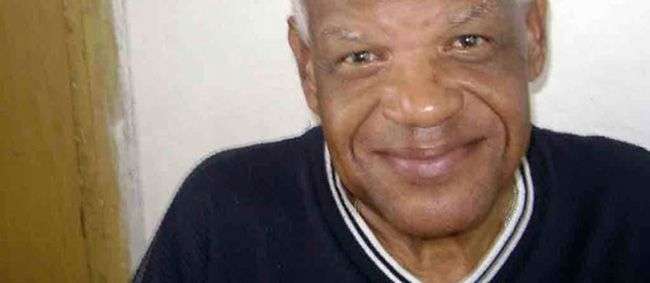 On Cuban filmmaker Ian Padron can be said that "he has a very fastball." This baseball image becomes meaningful in the case of the author of ¨Fuera de liga¨, a documentary about Cuban baseball that withstood years of silence. Padron proposed weeks ago that Reinaldo Miravalles -considered for many as the greatest Cuban actor-would receive the National Film Award. A lot of people supported this open letter in social networks.
Upon receiving the National Literature Prize, Leonardo Padura, the famous Cuban novelist from Mantilla, who is also "a heavy hitter," by continuing using the baseball language, told Abilio Estévez, his former classmate in the University of Havana, also deserves the aforementioned award and added it is not right to deprive him from that right because he lives, as Miravalles, out of Cuba.
I have thought a lot about other artists who should also receive any of these National Awards granted by the Cuban Ministry of Culture for the lifetime work, which become a truly national event. I'd like to mention some of the artists that should be on that list, and through this work I'm encouraging other personalities to remind us more names and c areers of whom should be honored. It is known that this issue deserves a detailed and in depth analysis.
There are two great musicians, Paquito D'Rivera and Arturo Sandoval, who deserve this distinction. We could add the name of the remarkable jazziest Gonzalo Rubalcaba.
I have very clear that, thinking about the prizes in the categories of Dance and Fine Arts, the choreographer and creator of an entire style, Marianela Boan and the extraordinary painter Tomás Sánchez should join the list.
In all cases, whether people accept or not the distinction is another issue. It comes to expand the always subjective definition of artistic hierarchies and make the noble-but in most cases failed -attempt to put aside politics in order to assume a comprehensive view of the delicate and rich process of Cuban artistic creation.
I prefer to devote the rest of the lines to the hope that some Cuban playwright could accompany Master Abelardo Estorino in the National Literature Prize. In this case, the exclusion has not been due to his residence; a very popular comedy writer who displayed an uneven drama during his career, Hector Quintero, did not ever receive this distinction. For years, several specialists have claim for Eugenio Hernández Espinosa to be honored with this award. It would be enough to say that he is the author of ¨Maria Antonia¨ for many to understand the claim.
Going back to the creators who are migrants or exiles, I think, as Padura, that Estevez would honor the list of the highest award of Cuban letters. On the merits of Abilio as a playwright I recently wrote in this column. The success and rewards of his novels are well known. José Triana also deserves the National Literature Prize – or the Theatre one-. He is part of the best of the writers' generation who became known in the sixties of last century. His work ¨La noche de los asesinos¨ (Night of murderers) won the Casa de las Americas Prize and shortly after became a classic of Cuban theatre thanks to the staging of Vicente Revuelta and it is, by far, the most recognized of all our dramatic literature at international level. Triana is the author of other interesting works such as ¨Medea en el espejo¨ and a wise theatrical version of Carrion's novel ¨Las honradas¨, which he named ¨Palabras Comunes¨.A book called ¨Poesia Completa de Triana¨ has been recently published having a positive critical reception.
Matías Montes Huidobro´s production is also noteworthy. He has been a remarkable playwright and a theatrical essayist and researcher. For decades, Matias has sought data, books, information about the Cuban theatre; something is relatively easy to obtain for those living in Cuba, but which was a very hard task for his curiosity and passion, as so many other things that intolerance separated.
It is hoped that in future editions of these National Awards list any of these names or perhaps another I have forgotten in these lines. Much more than getting right in my predictions, I want us to get closer to a more comprehensive and balanced view on the delicate and precious treasure that is memory and cultural present of all Cubans.
Author