The arrival of Oceania Cruises' Marina to Havana is a new bridge between Cuba and the United States. That's how Frank del Río, CEO of the Norwegian Cruise Line Holdings' head offices, described it during the official reception of the ship this Thursday morning.
For Del Río it's "a decades-long dream that has come true." Cuban by birth but living in the United States since he was 7 seven years old, bringing to the island the Norwegian cruises is an incomparable opportunity to contribute to relations between the two countries.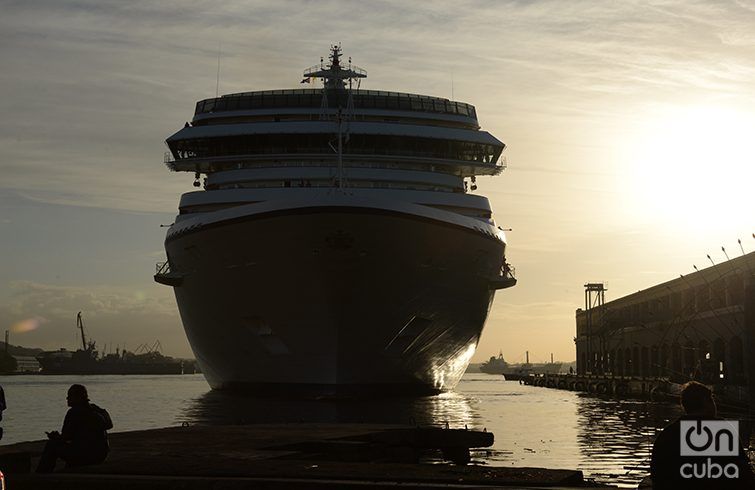 "I believe that these trips are one of the best ways for our peoples to get to know and understand each other," he said to the press after the arrival of the Marina. "I hope that each one of our ships' stopovers on the island can play an important role in that direction."
#OceaniaCruises made history this morning as the 1st major North American cruise brand to sail to #Cuba with 1,250 guests aboard M/S Marina! pic.twitter.com/hm0v6CxF0X

— Oceania Cruises (@OceaniaCruises) 9 de marzo de 2017
The Cuban American entrepreneur thanked the island's authorities for their willingness to work jointly and expressed his enthusiasm about the growth possibilities in the future, with trips that include diverse itineraries and several of the company's cruise lines.
The Marina docked at 7:30 a.m. in the Sierra Maestra terminal of the port of Havana, coming from Miami. With 1,250 passengers of different nationalities on board, it will remain in the Cuban capital one night before continuing its journey.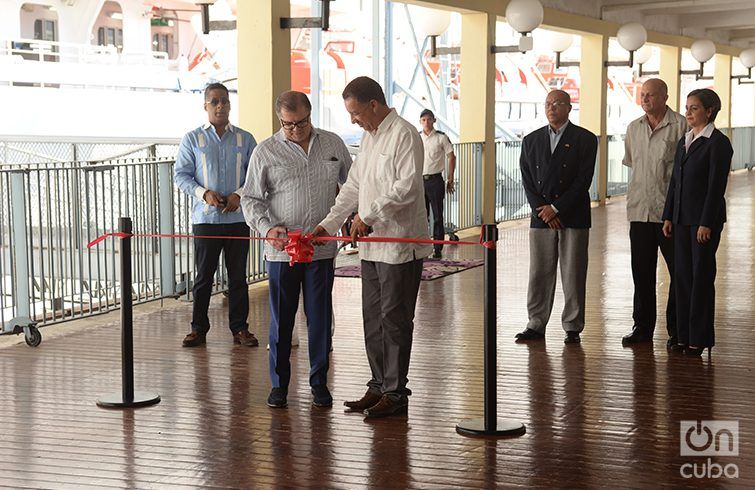 One of the first to come out of the cruise terminal was María Reyes, from Spain. This administrative worker from Seville is visiting the island for the first time and disembarked in Havana "with a tremendous desire to get to know Cuba."
María arrived with her husband Juan Enrique and they've been married for just a few days. "Coming here on our honeymoon is something fantastic," she says. "We have heard a lot of about Havana and we want to imbue ourselves with everything because according to what we have been told it greatly resembles Cadiz, over there in Andalusia, and the Cubans are a fantastic people. We are very enthusiastic about this trip."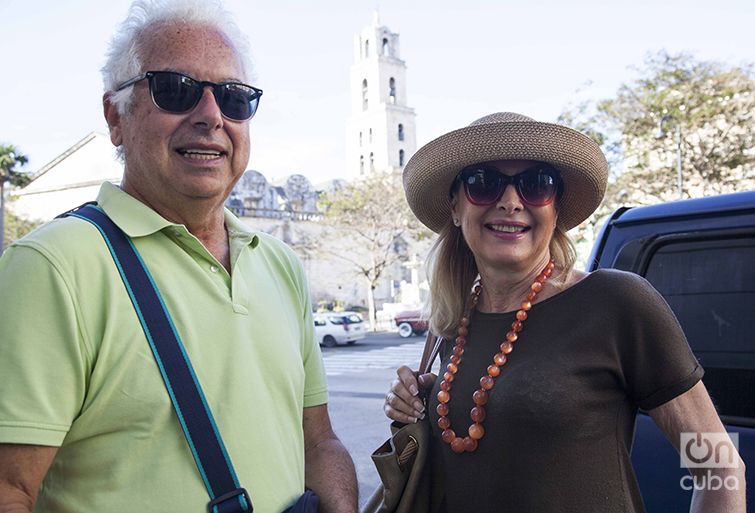 Like them, Britisher Nick Moore also arrived on the Marina. "I chose Oceania Cruises for its quality and its reputation," he answers when asked why he preferred this cruise line for his first visit to Cuba.
For this pensioner, cruise trips are an invaluable occasion to come into contact with other persons and cultures.
"I come to have new experiences, to discover this country that is so interesting," he comments about his intentions on the island. "I know that it is a short time, but I plan to use it well. I am very excited because of this."
Meanwhile, Karles Selms, from the United States, appreciates having lived the arrival of the cruise ship to Cuba. "It's been a beautiful experience. We were able to enjoy the view of Havana from the sea, which is something unique, seeing the city waking up, and although we have barely left the terminal everything looks beautiful, different, to us," he affirms while contemplating the city landscape opening before his eyes.
Selms is from Seattle and works on the Marina, which is why for him the trip to the island has a greater significance. "I'm a chef," he says to OnCuba, "so part of my job is to help travelers to get to know other nations through food. During the hours I will spend in Havana I want to visit local restaurants and meet Cuban chefs, so that when the cruise ship returns in the future I can show our clients this country's culinary traditions."
For Karles, who currently resides in Latvia, food is an important part of culture. He affirms that he has spent some time studying Cuban food, which he considers "very rich and different to that of the U.S." and to demonstrate it he mentions dishes like "ropa vieja" (jerky with a tomato sauce), "arroz moros y cristianos" rice cooked with black beans, "vaca frita" (friend jerky) and the very Cuban croquettes.
"Since I already studied it now I'm waiting to be able to try it out," he says smiling. "I have several recommendations about eating places to visit today so I believe I'm going to gain weight during these hours in Havana."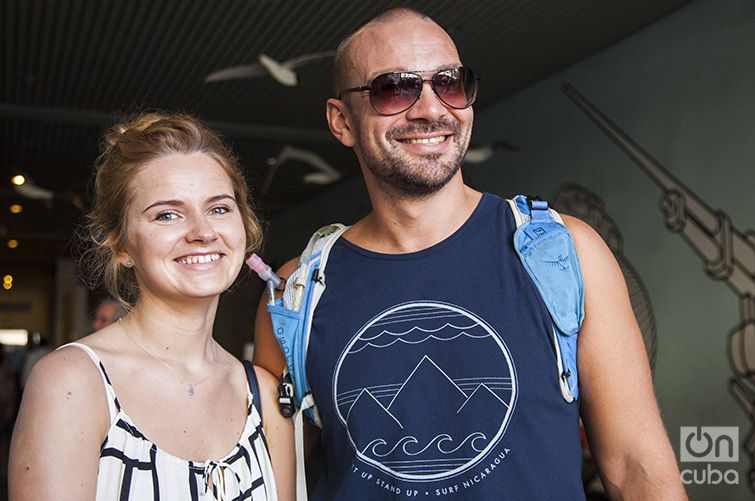 With more than 50 years of experience, Norwegian Cruise Line Holdings is the third U.S. cruise company to travel to Cuba after the reestablishment of relations between Washington and Havana. Before that it was Carnival, which did so in May 2016, and Pearl Seas in January of this year.
For 2017 Norwegian is planning new trips to Cuba, by Oceania Cruises as well as Norwegian Sky. The trips will include ships with different capacities and will not be limited to Havana, but rather in some cases they will also get to the ports of Cienfuegos and Santiago de Cuba.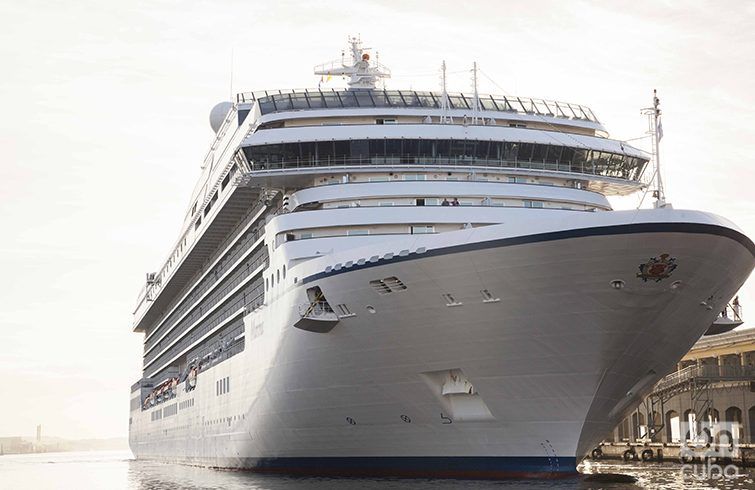 In the specific case of Oceania Cruises, in addition to the already programed arrivals starting March, other journeys were recently announced for November and December with itineraries that vary in duration from 6 to 13 days.
"There is a high demand among consumers to travel to Cuba and our inaugural trips to the island have been a success," Bob Binder, president and CEO of Oceania, said in a press release.
Other cruise companies, like Carnival, have also announced new trips to Cuba.
In 2016 more than 88,000 travelers used this modality to visit the island and the Cuban authorities estimate that cruise ship arrivals will double this year. This despite the blockade/embargo restrictions which prevent U.S. citizens from visiting Cuba as tourists.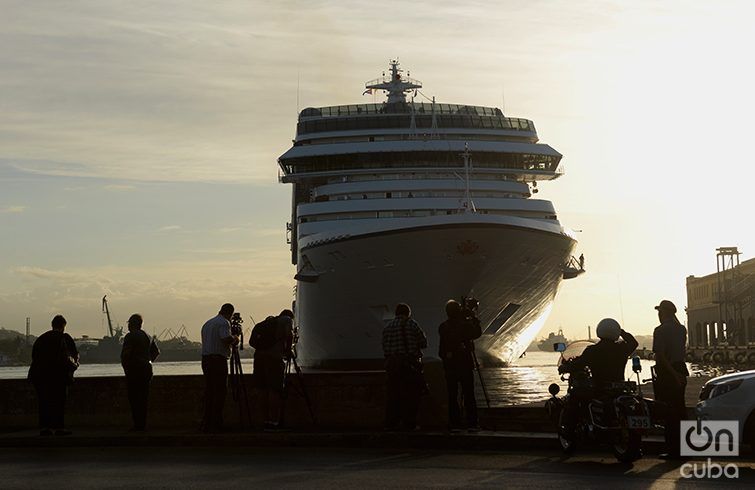 Authors