CEO and co-founder of Airbnb Brian Chesky has been named Presidential Ambassador for Global Entrepreneurship (PAGE), a joint initiative between celebrated American entrepreneurs like himself, the White House, the Department of Commerce, and the Department of State.
The PAGE program brings together respected business creators who want to share their ideas and experience with other entrepreneurs around the world.
According to a press release published in Airbnb's blog today, Mr. Chesky's signature initiative, as member of PAGE, will be building on the expansion of the Airbnb global community to Cuba.
"My personal focus will be to work with Cuban counterparts to increase Internet literacy, while also providing practical education in areas like photography and marketing, and facilitating new payments solutions that will not just help Airbnb, but allow other platforms to come online as well," said Chesky in an interview with Bloomberg Television.
Airbnb launched its expansion to Cuba in April, and now lists over 2,000 casas particulares –as traditional private home-stays run by local micro-entrepreneurs are known in Cuba.
"I'm incredibly, incredibly excited," said Chesky when asked about this appointment. "I think the idea is that my story is I started as an unemployed designer just six or seven years ago, and now I'm a hopefully very successful entrepreneur."
His story can, in fact, be very inspiring for Cubans, at a time when private initiative is perceived by many as a better source of self-employment than state-owned businesses, especially now that a door starts to open between Cuba and the United States.
Cubans have already started to try to benefit from these opportunities, as the participation of five cooperative business representative at the National Cooperative Business Association held in Washington from May 4 to 6 indicates.
MODEL (clothing), Sabino Pupo (agriculture), Sazon Purita (dried food), Mercado Agropecuario 101 (food and vegetables) and Scenius (economic services) are only a few of many initiatives by Cubans living in Cuba, who are eager to put their talent and ideas to good use.
In addition to the economic incentive, private initiative has emerged as an attractive option in Cuba for people who – like Chesky seven years ago – are out of jobs, or simply don't fit into the limited job descriptions offered by state-run companies.
As Chesky well noted, his goal to facilitate new payments solutions would not only benefit Airbnb and other American companies interested in investing in Cuba, but also Cuban entrepreneurs and professionals who could offer services in the areas of graphic design, translation, photography, among others.
"I think that as a role model my story is a story other people can have around the world. And so I think we're here as role models, and to help inspire other people," said Chesky.
In reference to Airbnb's role in this plan, Chesky noted that allowing people to stay in the homes of actual Cuban people will help bridge the gap between the two countries.
"These are Cuban hosts. So I think the idea is that if you want to travel to Cuba like an insider and be in a home in a very intimate experience, be at the heart of a local community, this is I think the best way to travel to Cuba," he said.
"And the thing I'm very, very I'm excited about is President Obama has a desire to bring these two communities together, Americans and Cubans. What better way to bring them together than actually in their homes? That's a really important thing to do," added Chesky.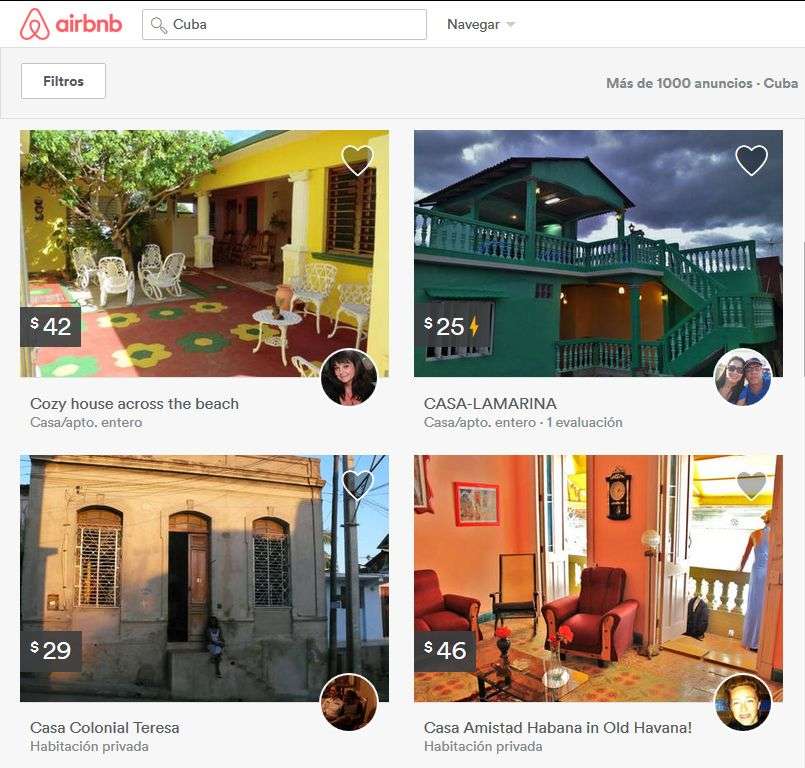 Authors