Characters like Andoba (Theater on TV), Santos, in the film Barrio Cuba, Captain Mayito, in Kangamba, and the controversial Yassel, who we can see again these days in the soap opera La cara oculta de la luna, made Rafael (Felito) Lahera one of the most beloved faces of the Cuban audience just over a decade ago.
Among so many characters that he has played throughout his career, he confesses to OnCuba that he makes no distinctions: "I prefer them all, I like to read the character, whoever it is and say let's go, it's time to work magic."
After several years working in Colombia and currently residing in the United States, Lahera has reconnected with work on the island, this time in cinema, with totally different characters from each other. That is proof of the versatility of this actor, who confesses that he "misses a lot," on a personal and professional level.
Given the distance and the circumstances in which the planet is living due to COVID-19, the dialogue with this "very Cuban" guy, as he defines himself, is held at a distance, calmly and without the fuss of the beloved character Caín Caí, which he played in the children's television space Dando vueltas.
Regarding that program, Lahera affirms that he went reluctantly, at the request of the director of the space, Lilo Vilaplana: "Lilo, who was a friend of mine, gave me a lot of freedom with the character. Rita del Prado wrote the song. I didn't imagine the acceptance it had. Cain Cai is one of the characters that I love the most, so much so that I still have the wig and clothes I wore."
How much importance do you give to the movement of amateur artists of which you were a part?
A great deal. To a certain extent I was part of that movement. Being an extra and a double, I joined a group that was full of people who later became figures, such as Jorge Luis de Cabo and Rosendo, who went on to the musical genre.
Later, already in the Army of Working Youth (EJT), I got an acting award, together with Ricardo Acosta, who today is a star editor. Under the direction of Miguel Navarro, then I went to the festival of the Armed Forces (FAR). I always respected amateur work; many of our great actors come from there.
How do you remember those first experiences?
They were wonderful. We were crazies with a great desire to work and learn. I started in the Adventures space and the preparation of the actors was admirable.
Today many from that group are friends, despite the distance and the years. Actors who I "doubled" later were my stage partners. That in itself is a big prize, I learned everything and from everyone during that stage, it was hard, but rewarding. Sure, I'm still a "mulito."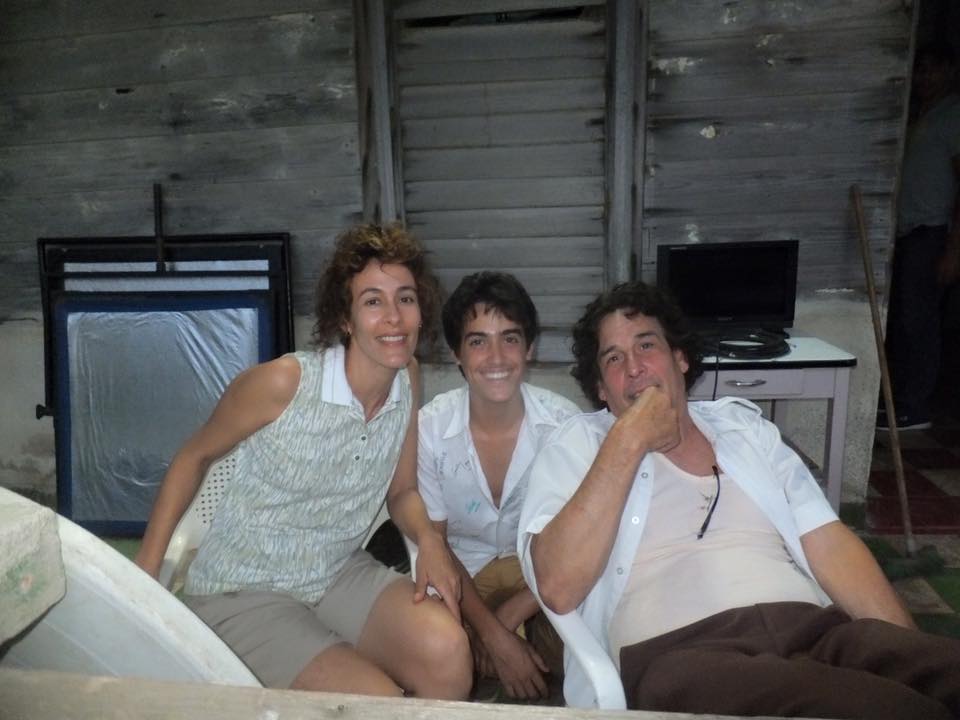 I started on TV when I was working on an adventure with Erick Kaupp. The Chino Chiong took me to Arte Popular and there I started in professional theater.
For me it was the academy: I met and worked with people who had a fascinating theatrical history, together with recent graduates and others from the amateur movement, all under the baton of Eugenio Hernández Espinosa. And yes, I miss the stage.
How do you deal with popularity?
If there is ever a difficult audience, it's the children, because of their sincerity. I had already been through that experience and many of my fans today have been so from when they were children.
One works for the public and if there are sometimes insolent or disrespectful people, you have to learn to deal with that based on respect and decency. Otherwise, dedicate yourself to something else. This is why the public has always been El Respectable.
Then came the experience abroad….
I arrived in Colombia literally with my tail between my legs.… I had the luck that my friends were already there. I was welcomed into their home by Tahimi Alvariño and Bárbaro Marín, Abel Rodríguez, Ulises Gonzáles, Caleb Casas, Mijail Mulkay, Jaquelin Arenal, Felix Antequera, Alberto Pujols, Patricio Wood, Laura Ramos, Katia del Pino, Ariel Betancourt.… They all made me wipe away the nostalgia.
I also learned a lot, I was received with great respect and affection. Colombia has not only actors of an incalculable level; it has a solid industry and an enviable professionalism, from which I drank all I could and was left wanting. I love Colombia, its culture and its people and I miss it too.
For some time now we have been able to see you again in some national film productions.
Armando Capó visited me in Miami to talk about Agosto. The proposal came from Kiki Álvarez and Capó was not very convinced. After the interview, he gave me the character.
Later in Cuba, Blanca Rosa called me for El Regreso. These are experiences that I am infinitely grateful to the two productions, which had to work magic so that in that short time I could make both films. In a way, it was my return to Cuban cinema.
In the case of El Mayor, when I was working in it, at ICAIC, Miguel Ginarte, who is like an adoptive father to me, tells me "Rigoberto wants to see you, go to his office." I went there and Alderete and I we came out with the script, we were the first to receive it, a year before we started filming. That's how those three productions got to me, for which only God knows how much I appreciate…and I already miss the cameras.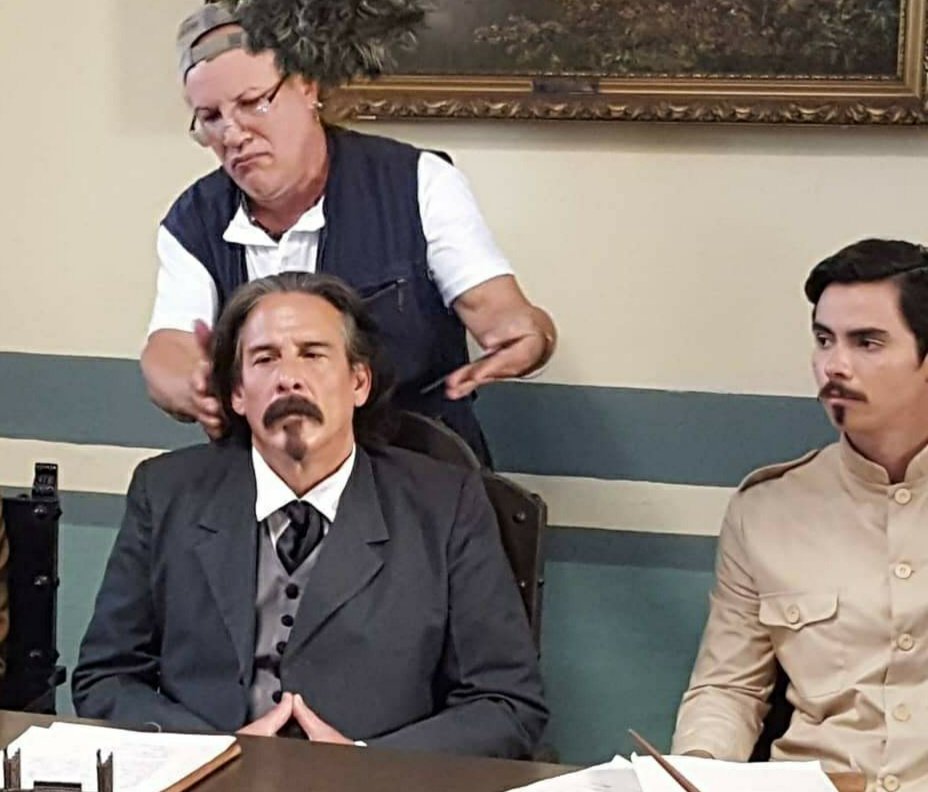 First Colombia, then Miami…. Has that life as an immigrant actor been difficult?
For someone who had some success after years of trying, it's very hard. I'm very Cuban; I miss my friends, colleagues and the neighborhood. Being away from my audience and my people makes me have a lump in my throat.
Authors