From December 6 to 21, the Pabexpo fairgrounds will host the International Crafts Fair (FIART 2019), which this year will be dedicated to Havana, on the occasion of its 500th anniversary, and to silver/goldsmiths as an artistic manifestation.
This fair's actions include the participation of the Office of the City Historian, an institution that collaborated in the display of silver/goldsmith heritage that will be exhibited during the event.
Another of the novelties will be the realization of a business fair that will function simultaneously with the usual commercial activity, as was announced at a press conference by Arturo Valdés Curbeira, president of the event's organizing committee and general director of the Cuban Fund for Cultural Goods, the agency in charge of organizing FIART that seeks to take advantage of the agency's export potential for the country's economic development.
The environmental design that will be presented by the three exhibition halls will be based on Havana's emblematic Paseo del Prado, in spaces where you can see the display of the silver/goldsmith heritage that will be presented by the Silver/Goldsmith's Museum, as well as a special stand dedicated to the town of Trinidad, ​​declared Craft City of the World by the UNESCO World Council of Crafts and Creative City, in the categories of Crafts and popular arts.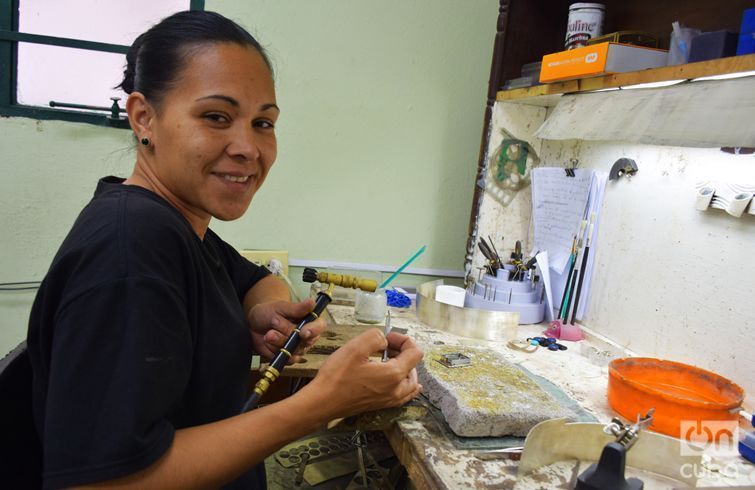 Another of the activities being prepared by the organizing committee of the event is the 500 Crafts Contest, which involves a total of 15 participants from the provinces Artemisa, Mayabeque, Havana, Matanzas, Cienfuegos, Ciego de Ávila, Granma and Santiago de Cuba, an award that will be granted on December 20.
Havana stands out as the province with the highest representation with 184 stands, followed by Pinar del Río, Cienfuegos, Artemisa and Mayabeque, with the participation of all the country's regions, with the exception of Guantánamo, while the foreign presence in the event will be made up by 18 countries, among which Peru stands out with 50 stands, as well as Spain with 12 and Ecuador with 7, out of a total of 107 exhibition and sales spaces.
After the opening ceremony on December 6, the Pabexpo fairgrounds will open FIART's doors in a special way from 11 in the morning. The fair will welcome the public every day from 10:00 a.m. to 5:00 p.m. The public can find various proposals distributed in a total of 396 stands, 255 of them with products by Cuban artists.
Authors