In the nightly edition of this Tuesday's National Television Newscast it was officially announced that by agreement of the Political Bureau of the Communist Party, Cuba has adopted a set of new measures, including suspending the May Day parade and postponing the next Congress of the National Association of Small Farmers (ANAP).
Cuban Prime Minister Manuel Marrero announced the suspension of passenger flights. Considering the rise of the pandemic in the world, it was considered that these arrivals constitute a risk for Cubans.
At the meeting to analyze the implementation of the plan to confront the new coronavirus in Cuba, the prime minister reported that it was also decided to withdraw foreign vessels from national territorial waters.
He said that this measure will take effect as of next Thursday, although support to the crews of ships with sick travelers will continue to be provided.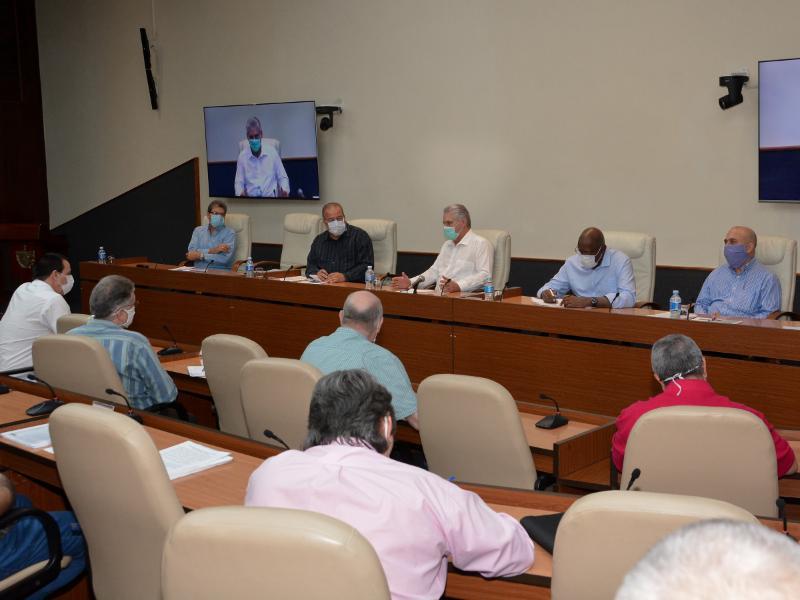 In addition, at the request of the Provincial Defense Council of Pinar del Río, the Ministry of Public Health and the National Defense Council decreed restrictive isolation measures in the Camilo Cienfuegos Community of Consolación del Sur, and activated the Defense Zone.
At the press conference of the Ministry of Public Health, it was reported that in the Camilo Cienfuegos Community, in the municipality of Consolación del Sur, the second case of local transmission had occurred through a couple who returned from Cancun, Mexico.
Nine days after the entry of the coronavirus, seven cases were reported in that municipality. Some 120 asymptomatic persons are placed under surveillance in its two isolation centers.
The municipality with local transmission is located in El Canal People's Council. Unnecessary exits from homes and crowds in public spaces and service centers are regulated. It was established that persons should not leave their homes after 8:00 p.m. or loiter in public areas at night.
Whoever does so may be sanctioned with fines of between 1,500 and 3,000 pesos.
Authors