HeberFeron, a drug produced by the Cuban Center for Genetic Engineering and Biotechnology, has proven to be eight times more effective for the remission of a type of skin cancer (basal cell carcinoma), according to recent studies released during a scientific event in Holguin
According to reports in the Cuban press, HeberFeron, a formulation of interferons that Cuba patented in 2016, cures and reduces skin tumors of any size and obtains better results than other similar medicines.
The application of this treatment avoids surgeries, which especially on the face can be very complex.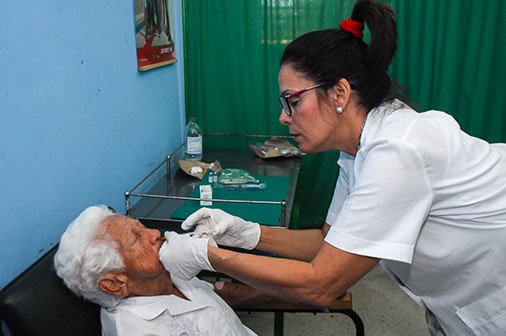 The drug reduces the tumoral mass of this type of cancer that often appears on the nose, ears, eyelids and facial areas around the eye.
Heberferon directly infiltrates the lesions as an injection and a rapid evolution in the first three weeks has been reported.
As described, the cure is reached after 16 weeks of treatment.
The use of this medication is widespread in the country and is also applied to eliminate residual or recurrent tumors.
Authors