I don't see him logged in Facebook but I write him anyway. Maybe he reads my message at night, while resting, or in the early morning, when reading the news.
"Ronald, I am a journalist. I have followed with great interest the news you've shared on your Facebook profile on the state of Cuban collaborators who accompany you and I wonder if you would agree to grant me an interview, "I post and promise it will be a "short" interview , although I've never been good at that of brevity.
Suddenly the green button that indicates that someone is "online" appears and I see his answer:
-How short it will be? I am writing from a cell phone.
-Very short, I answer.
-You may start then, he replies.
His name is Ronald Hernandez Torres. He graduated as doctor in 1992; he is a specialist in Comprehensive General Medicine, lives in the province of Las Tunas and is one of 53 Cuban collaborators who departed this month for Liberia, one of the West African countries most affected by the Ebola epidemic. 38 more went to Guinea Conakry and, before that, other 165 health workers had gone to Sierra Leone.
Exclusively for OnCuba readers, I reproduce my chat conversation with whom has become a correspondent for the media and family of physicians who are in Monrovia, capital of Liberia.
Where do you access Facebook?
From my phone most of the time. We have a laptop in the other building, but it's raining.
Where you are right now?
I am at home, sitting in the living-room writing.
Ronald, how do Cuban physicians live in Africa? Can you tell us something about that?
I cannot talk about all Africa, as it is the first time I'm here. Actually, living conditions are very good in Liberia. When we arrived everything was ready: the attention is provided by WHO, which has strict regulations for safety, food, transportation…
Four of us live in this apartment. We eat in the hotel and from next Monday on, it will be at the medical unit or at the hotel depending on working hours.
In what other countries have you been on mission?
I was two years in Honduras and four in Venezuela.
Tell me how your working day there is. What time do you get up, what you do during the day?
We will start treating patients next Monday, which is when the hospital where we work begins operating. We've been here nine days of intensive training. I go for breakfast at the hotel and then go to where we train; lunch is there. I go back at six or seven o'clock. Dinner is at 8:00 pm. This Thursday is the opening of the Ebola Treatment Unit (ETU) and it will be attended by the president of Liberia.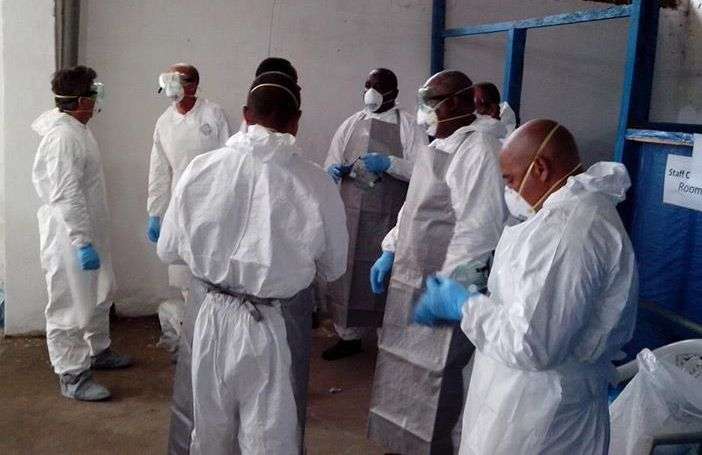 How do you your companions feel after the death of their colleague from malaria in Guinea Conakry? It was a hard news. In Cuba people were in shock when they heard the news on television.
At first it was super hard. We were never prepared to lose one of us. He was my roommate at the training camp in Havana. We know what we are facing. This is Africa, with all its risks and diseases. But we will always go forward.
We activated the medical commission to have a top quality health care. It is made up by the best doctors, nurses and the heads of each house. For example, I am in charge of mine. We answer for what happens. The brigade is in good spirits and has huge desire to work.
The mission you have there is very dangerous… do you remember the day it was proposed to you?
Yes. I work in Las Tunas Provincial Health Directorate. We received the request there. From the first day I gave my agreement but the provincial director said no … that is why I did not go out to Sierra Leone. Then I went to Havana in the second group, rapidly, before they repented.
But, if it is meant to be, it will happen: we had more time for preparation. And we are ready. It was an honor for us that our teachers congratulate us with the results in the training course.
That's what is called courage. Can you tell us a little about yourself now? How old are you? When did you graduate as doctor? Do you have any kids? Where in Las Tunas do you live?
I have two sons, one is 23 and the other is 7 years old. I graduated in 1992 and I am a Comprehensive General Medicine specialist since 1997. I live in Alturas de Buena Vista, in Las Tunas.
You have over 2500 friends on Facebook and the number is rising … I am sure you already know that maybe you are the Cuban doctor in Africa more followed by those having Internet access in Cuba and from your messages we can guess that you feel you must inform as a duty … Am I right? Are any of your colleagues as active as you on the Internet? Do you consider important what you do when reporting from social networks?
Unfortunately I am the most active. The rest do not like it too much. The pressure is immense. The family or some friends of them write to me wanting to know about their relatives. Then I post pictures of my companions for their relatives to see them in Cuba. Well, I'll let you jobless in Cuba.
This I am doing means to stay up late or get up early but I help the truth to be known, to break the media blockade we are undergoing. And the Cuban health collaborators want to kill me because they want to be all posted … That is a joke. They help me in all I ask them.
For such a good cause, I am willing to lose the job but I think we can both share the profession.
No way, I will remain in my job … That's all I can do, what I like the most, for what I fought and have thanks to the Revolution. I better help you as a physician although it would be nice you not to get sick….
I'm tough; I don't get sick so easy. Tell me, what has impressed you the most since you arrived in Liberia?
The most striking thing is poverty. I can get out of my country a thousand times but that really strikes me. I was also impressed by something some Liberians told us: ¨Cuba is a good people. ¨That was said by poor people, by those who need us the most and it is not easy to hear about Cuba, or rather, it was not. Now they even try to talk in Spanish with us.
Greetings from the entire brigade, now some colleagues who want me to go with them to make exercises have just come.
What are their names?
They are Luis Alberto Pérez López and Manuel Benitez, from Pinar del Rio and Manuel Guzman Noa, from Havana. Imagine that they are going to iron my tomorrow's white coat for me to continue on this task and brought me a snack. They are spoiling me.
Well go with them and tell them to get more into social networks that we want to know what they think, their experiences.
Hugs and thanks my friend.
Hugs to all and take care a lot…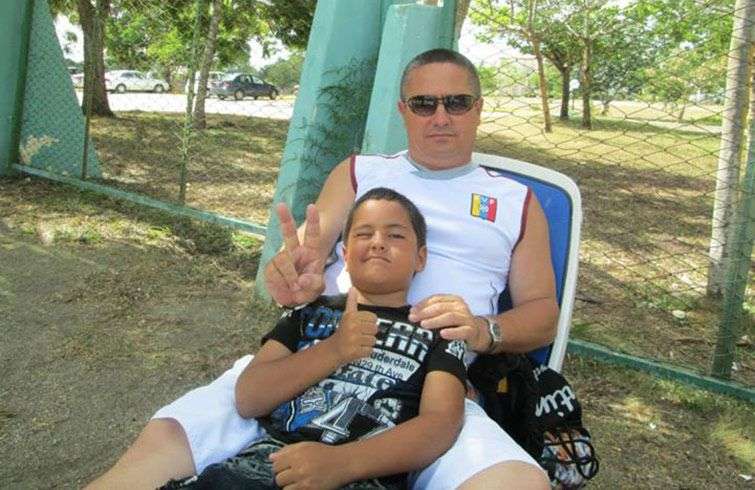 Authors