Carlos Gutiérrez is the highest-ranking Cuban in the U.S. government. He was born in 1953 and his parents took him to live in the United States in 1960, a year after the triumph of the Cuban Revolution. He is a man who inspires respect in the Republican Party: he was Secretary of Commerce during the George W. Bush government, and during that time he and Condoleezza Rice were co-chairs of the Commission for Assistance to a Free Cuba.
Gutiérrez has had a long and successful business career. He is former CEO of the Kellogg Company, is now a co-chair of the Albright Stone­bridge Group, and was a key member of George W. Bush's economic team. He is a prominent expert on business issues and is an important promoter of policies benefiting U.S. business growth.
His agreement with Obama's new policy on Cuba has surprised many people. In remarks by Gutiérrez himself published in the New York Times in June, he said: "Like many fellow Republicans and Cuban-Americans, I was critical when President Obama announced in December 2014 that his administration would begin to normalize ties between the United States and Cuba …." However, he has expressed optimism about progress in the negotiations, and he has supported the new U.S. policy to the extent of having been invited in August to the U.S. Embassy opening in Havana, which was attended by U.S. Secretary of State John Kerry.
Carlos Gutiérrez is a well-known political figure in the United States. His name is taken into account for a variety of posts, and many believe he could be proposed for U.S. ambassador to Cuba, precisely because his excellent reputation in the Republican Party could assure Congressional approval.
In August, after 54 years of absence, Carlos Gutiérrez visited Havana, and a few days later he granted an exclusive interview to OnCuba.

As U.S. Secretary of Commerce, you also co-chaired the "Committee for Assistance to a Free Cuba," also known as "Plan Bush," aimed expressly at overthrowing the Cuban government. However, you are now in favor of normalizing relations with Cuba. Does this mean your view on Cuba has changed? Do believe significant changes have taken place in Cuban society?
Congress requires each administration to make a detailed report on U.S. activities in the case of a political transition in Cuba. I was co-chair of the commission from 2005 to 2009, along with Secretary of State Condoleezza Rice.
In the past, I felt that the interests of our two countries were completely opposite. Today there are important changes in the Cuban economy, which are reflected in the new private restaurants, the buying and selling of homes, and the new stores that are opening. Cuba is changing, and it is time for us to change with it. Unlike other times over the last five decades, today we have the opportunity of helping the Cuban people, and it is imperative that we don't let that opportunity go by. I would like to ask any opponent of normalization to visit Cuba, because I think they are going to reach the conclusion that the Cuban people are the biggest loser of any policy of isolation.
One of the factors that have influenced the change in U.S. policy toward Cuba has been the interest of U.S. business sectors in the Cuban market. However, comparatively speaking, Cuba does not represent a major market for these sectors.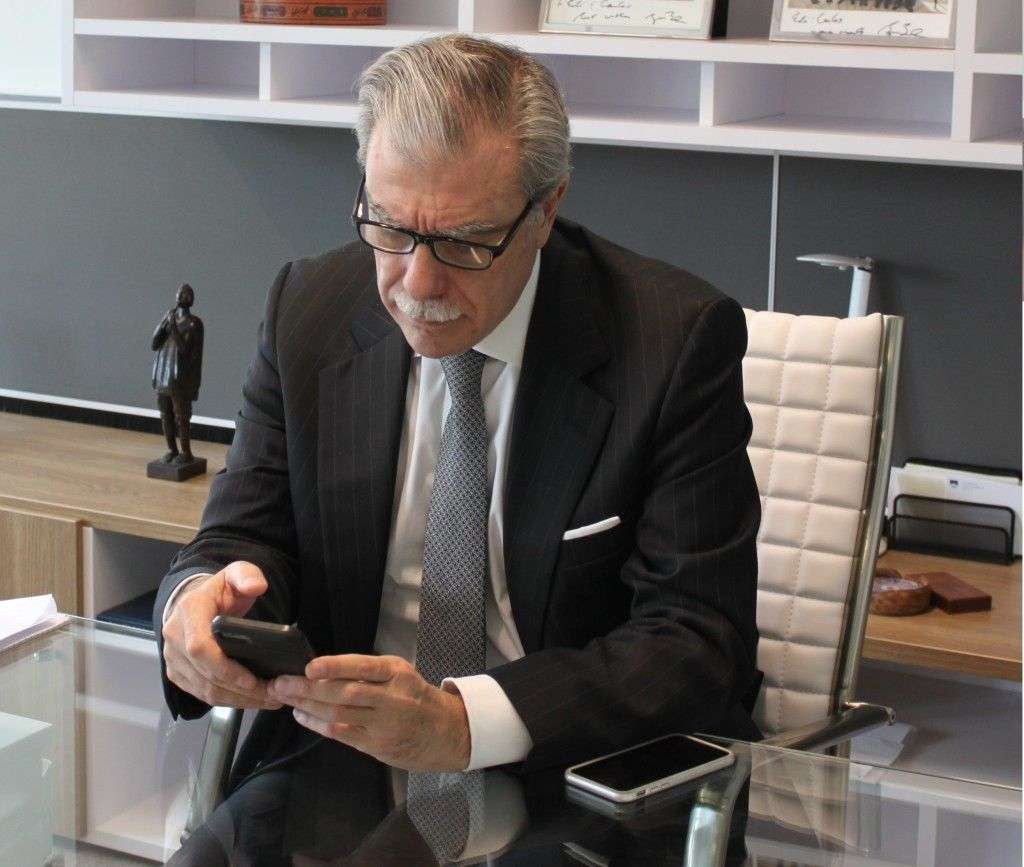 From your perspective, what are the main potentials of the Cuban market for the United States, and in what areas could progress be made more rapidly? Would you like to invest in Cuba? In what areas?
Cuba is a great country with enormous potential. As the economy continues to develop, the country will need wholesale distribution services and new technologies for carrying out commercial transactions.
While Cuba does not have a large market, it continues to be a significant market. Domestic consumption is only one part of that, because exporting from Cuba to other countries in the hemisphere could also represent a major business opportunity. The high level of education that Cubans have makes the market even more attractive, because many large countries do not have the human resources that Cuba has.
With respect to investment in Cuba, I recommend a lot of patience. Changes are going to be gradual, and this requires thinking in the long term. The embargo is still standing, many Cuban regulations need to be adjusted, and purchasing power is low. Nevertheless, Cuba has tremendous potential, which is why I would call on business people in the United States to visit Cuba and stay up-to-date on events in the country.
You have expressed a perception that throughout various U.S. administrations, the Cuban government has not really wanted the embargo to be lifted. Now that diplomatic relations have been restored and talks on underway for restoring relations in other areas, what do you think would be the main obstacle for eliminating the embargo? What role could the U.S. business sector play, especially the Cuban-American part of that sector, to bring that about?
I think that a mutual interest did not exist in the past, but today it seems that both countries are aligned in their desire to normalize relations. There are limits set by both governments. From the U.S. perspective, the embargo is their biggest negotiating card. Congress is still skeptical about Cuba's intentions, and likewise in Cuba, there are doubts about the intentions of the United States. Who gets elected president in 2015 will also be important, because it will determine whether we see more or less progress.
The business sector is doing many things to influence U.S. policy, including the formation of the U.S. Agriculture Coalition for Cuba and the U.S.-Cuba Business Council, for example. In the long term, the business sector also can help business people in Cuba to learn about processes and systems for running a company.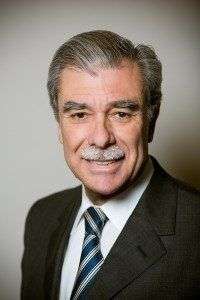 Despite the fact that a growing change can be seen in the Cuban-American community with respect to relations with Cuba, most Cuban-American politicians, especially those involved with the Republican Party, are opposed to the new policy. What explains this attitude, and what possibilities of success would they have if a Republican wins the next U.S. presidential election?
Many of them have an erroneous perception of conditions in Cuba. They have not seen the changes that are happening and the economic freedom that Cubans have today. The pro-embargo group also has a lot of political power and unfortunately, they have used that power to economically squeeze the Cuban people. The time has come to think about the well-being of the Cuban people.
If a Republican wins the next elections, it will be more difficult to lift the embargo, but I do not think this administration's policy will be reversed.
After many years of being away, you had the opportunity to visit Cuba to participate in the reopening of the U.S. Embassy in Havana. Did you find Cuba the way you had imagined it?
The truth is I didn't know how I was going to feel. However, the first day I got up feeling really happy about being in my homeland, the land of my parents and my grandparents. I felt very safe, and the Cubans were very pleasant. Something that impressed me was the grandiose beauty of Havana; while it needs a lot of work, it is still one of the world's great cities.
The optimism of Cuban citizens who I met is a source of inspiration. They are more than ready to move forward, and they see this new relationship with the United States as a step toward improving their own lives.
During my visit it was also a real privilege to witness the raising of the U.S. flag at its Embassy for the first time in almost five decades.
It has been said that you could be appointed U.S. ambassador to Cuba, and you have said that if proposed, you would consider it. Do you think that your appointment could overcome the opposition of Cuban-American senators who have said they will block the designation of an ambassador to Cuba? And if appointed, what would you hope to contribute to relations between the two countries?
I have not had any official conversation about the position. My attention is focused on ensuring that this new relationship between the two countries improves citizens' lives, both in Cuba and in the United States. Unlike any other time in the last five decades, we now have the opportunity to catalyze positive change for everyone. We can't let this opportunity go by.