After a mass rally held in José Martí Plaza de la Revolución on the night of Tuesday 29, this morning Fidel Castro's ashes began their caravan trajectory en route to Santiago de Cuba.
The route will be the same as the 1959 freedom caravan, but from end to beginning.
The public rally to pay homage to the leader of the Cuban Revolution began at 7:00 pm in the Plaza de la Revolución.
Presided over by Raúl Castro, it began with the declamation of Marcha Triunfal del Ejército Rebelde, by Indio Naborí, by actress Corina Mestre. This was followed by the speeches of – in this order – Rafael Correa (Ecuador), Jacob Zuma (South Africa), Alexis Tsipras (Greece), Roosevelt Skerrit (Dominica), Salvador Sánchez Cerén (El Salvador), Abdelkader Ben Salat (Algeria), Li Yuanchao (China), Majid Ansari (Iran), Viacheslav Volodin (Russia), Nguyen Thi Kim Ngan (Vietnam), Hamad Bin Jalifa Al-Thani (Qatar), Viktor Sheiman (Belarus), Evo Morales (Bolivia), Hage Geingob (Namibia), Enrique Peña Nieto (Mexico), Daniel Ortega (Nicaragua), Nicolás Maduro (Venezuela) and Raúl Castro (Cuba).
The Cuban president and brother of Commander Fidel Castro said he would give "the final speech" next December 3 in Santiago de Cuba's the Antonio Maceo Plaza de la Revolución, and added, "I wish to express now, on behalf of our people, Party and government, as well as the family, my sincere gratitude for your presence in this rally (Applause), for the moving words expressed here and also for the extraordinary and innumerable displays of solidarity, affection and respect received from all over the planet in this hour of sorrow and commitment."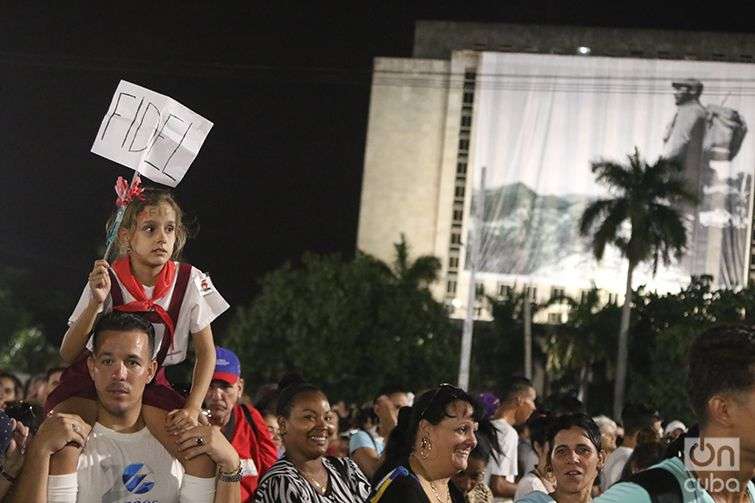 Authors