That boy with dreadlocks looks at me. Books, books, books! He shouts, and I get scared. Who is him? Someone asked behind me. Where is he from? That's what I find out later. Now he is a live wire, a spirit that dominates the public though his gaze.
Yasser Alberto Cortiña Martínez (Santiago de Cuba, 1985) is an actor, orator, critic and theater director. His student and professional life has been meteoric: theatre studies at the Higher Institute of the Arts, staging of the play Jesus Christ Super Star, approach to the mythical Berta Martinez, creation of La Araña Teatro group…
And in Chile: script, acting and art direction in the film ¨Revelaciones, ¨ meeting with Pedro de la Barra company, belonging to Antofagasta University, participation at the Zicosur Theatre Festival, professor of an adolescent company.
His steps are urgent, but the road is long. Yasser learns, writes, knits, and grows. In the longest country in the world, this young Cuban artist feels the salt on his own face but he never gets deviated: his scenario is life.
"A sweetness as gentle humanity is spread in our guts when just saying Cuban," José Martí wrote. I will use these words as entry to the premiere of our series: ¨Cubans living outside the archipelago, but that dream and carry Cuba in their skin.¨
At what point and under what circumstances did you start to get interested by theater?
I always liked playing roles, or singing, or dancing. I performed in the school morning acts, at neighborhood parties; I was always searching for the opportunity to express myself. I lived with my grandparents, and was away from my mother due to family circumstances, so by being alone while just a boy led me to take refuge in a dialogue and characters that I invented, almost by addiction.
What moments of your studies left you marked ?
I have always said and will continue saying it: the best part of my life as a student was my four years at Jose Joaquin Tejada Theatre Academy, in Santiago de Cuba. Everything I've learned from the moral point of view in the theater, I owe it to my teacher Rogelio Meneses. That sense that he thought the human topic possessed rather than the artistic matter is something that has stayed with me and will continue all these years.
¿Theatrologist , actor or teacher?
At this point in my life, I think I'll prefer pedagogy. Education is an indescribable pleasure. My mother is a teacher and she feels such passion, a passion I never understood until when, out of Cuba, I had to impart the knowledge I have gained. It's great because you not only help your students to be artists; you help them to become men and women before artists.
What dose of poet, crazy and adventurer do you have?
I think if not having lived in the family that I had then I had never fought as I did. Growing up in a poor family in a slum such as Chicharrones determined my need to do for myself everything in my power .
I have discovered myself more adventurous than poet or crazy. I never thought that one day I would be alone in a strange land and that I would open way at all costs. I also have an important dose of crazy because the antics I've had to develop to survive can just be made by these bones. Poetry is overlapped in my experiences. I always try to write and take something out. So I want to study cinema, screenplay specifically: I want to write stories about people who take risks.
What place is left for Cuba on your Chilean environment? How do you face nostalgia?
At the beginning it was very difficult to find Cuba. Cuba is nowhere more than in your memories, in your ways, in the music that you identify as yours. Over time I got used to everything. And I can not find my country anywhere but in myself.
Suddenly you find Chilean friends who like Cuba, or Cubans living in Chile long ago. You go to a place to dance salsa, drink Havana Club or see on Youtube soap operas or current TV series or ancient ones to just remember; you listen to Silvio Rodriguez, or sing Pablo Milanes´ songs at parties to which you are invited, you talk about Cuba all the time because everyone wants to know what that so popular island is; but ultimately you only want to get to your home and lock you up with the little things you've brought to remember your family and close friends or see their photos and mourn .
I can never drive nostalgia away. I've learned to live with it for weeks, months; but there comes a time when I have to get to scream with the pillow drown the screams out, because it is very difficult to feel Cuba as a beautiful place that made you a living being and that is now far away. It is very difficult.
How many things has Chile given to your existence?
It has made me less naive. It has given me the opportunity to think about values ​​that I had not imagined. Chile has made Yasser to discover-my alter ego- Jazz, a guy who thinks things before doing them, a guy who loves love, who knows the real value of money and survival. Now I know what racism really is. Today I understand the value of being gay and by "courage" I refer to the meanings the word may have. Chile has allowed me to love my family. I tell my mother that I love her as I never did. Chile has given me the opportunity to forgive my father.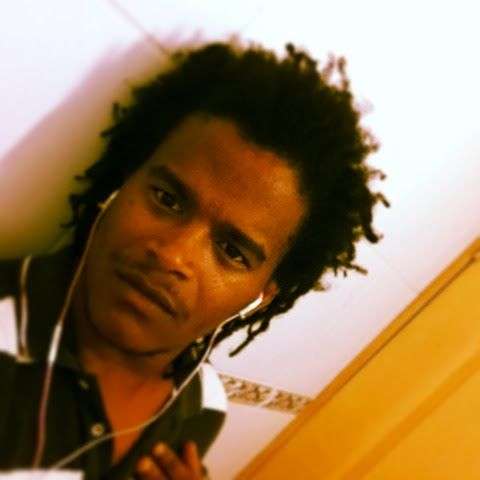 In what do you use now your energies and talents?
Since I came to this country I've been working at Pedro de la Barra Theatre Company. I have participated in several productions, I have made dramaturgical arrangements, I have worked as a janitor, as scenery charger… anyway. Also I teach voice and diction, and body language at Oscar Vogoroux Company, which is the group of teenagers attached to Pedro de la Barra. At this time I am also dedicated to cook in a restaurant-café-pub, a job that I really enjoy; but more importantly as I previously is to enter the University to study cinema.
What is that place on earth where you feel fulfilled?
My room in Chile is where I feel more fulfulled. It is where I am with everything. And I would not change it for anything other than my bed in Santiago de Cuba, knowing that my mother may enter at any time to give me an earful for not doing something as she wanted or give me a smile.
Authors