"This summer is hot, hot," Sergio tells me, emphasizing the repeated adjective. You don't have to be an expert in semantics to know that my interlocutor is not exactly talking about meteorology, or, at least, not only about it, but given my acquiescent, confirming silence, the man prefers to explain himself. Or needs to.
I only just met him, but as many people — and, very particularly, Cubans — tend to do in the face of daily tribulations and difficulties, Sergio does not require more approval to share his concerns with me than our coincidence in time and space, specifically in the seat of the electric motorcycle that he drives and on which I am traveling this morning as a passenger on my way to Old Havana.
I don't know if the motorcycle — a standard model on which, to be honest, we're pretty tight on space — is his or rented. That's not the point. I only know that he is the driver assigned to me through a private motorcycle taxi service that has been working in the Cuban capital for some time and is contacted through WhatsApp. And also that, as soon as I adjusted my helmet and got comfortable in the back, the man, whom I estimate to be in his 40s, quickly started the motorcycle while welcoming me with his prescient — and polysemic — phrase about the torrid condition of summer.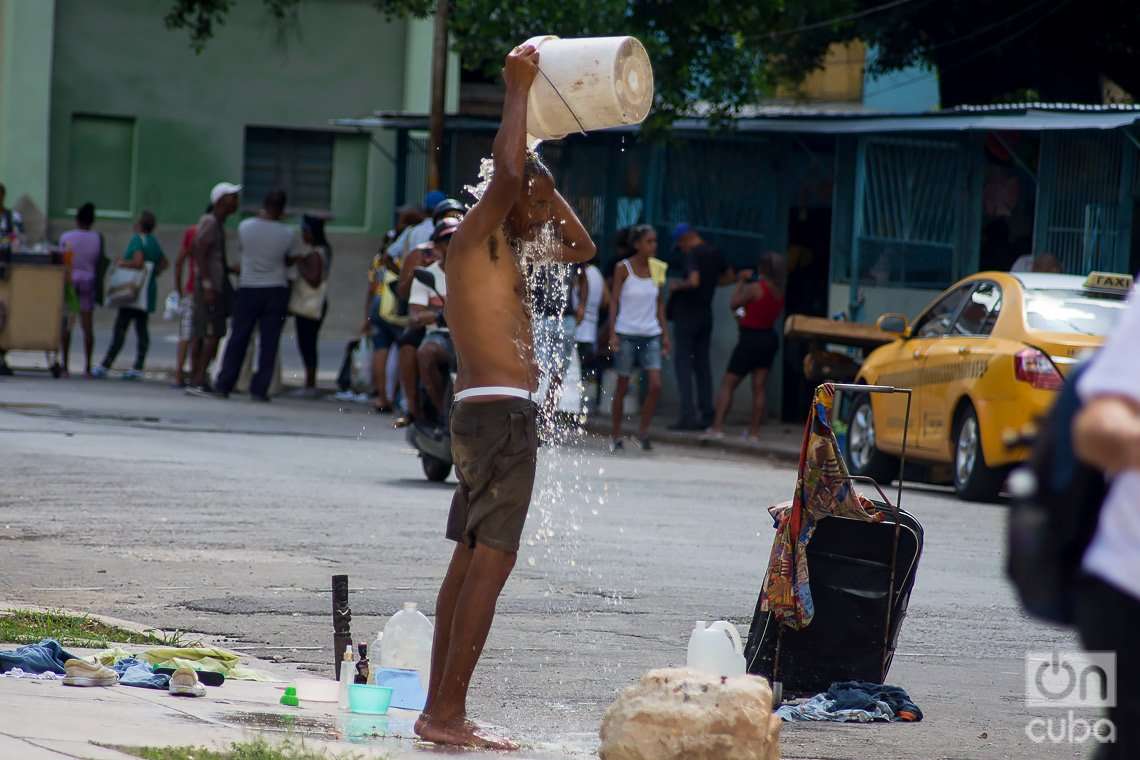 "I don't know about you, but when the dollar started to go down I thought that things were going to improve somewhat, even if it wasn't much," he tells me before turning onto Ayestarán Street to continue in a straight line towards Carlos III Avenue, "I don't know, that prices stopped going up a bit, but look now: everything continues going up and up, and it doesn't seem like that's going to change, at least not for the better." "Uh-huh," I reply, partly so as not to appear impolite and, at the same time, already interested in the obvious course of the conversation. Or, better said, of the monologue of which he could be the exclusive listener for the same price of the ticket.
"The dollar thing was a strange thing, don't you think?" he asks me rhetorically, and I don't even have to articulate a monosyllable for him to follow the course of his question. "For the time being it started to go down when the American government announced the remittances and the flights; it got to 90 pesos and there were even those who sold it for less because it seemed that it was going to continue going down. And, all of a sudden, it started to go up again and is already more than 110. And with the euro and the freely convertible currency, the same thing; again they are at more than 120," he explains to me as if instead of living in Havana I had just arrived from Finland or Mars. "I took advantage of those days and bought something," he continues talking while driving, "but I didn't buy more lest they started selling them cheaper in the banks, as was said in the street, but nothing of the sort: I lost the chance. And now, with the rise of foreign exchange and the freely convertible currency, prices are out of control. Anything costs you an arm and a leg and more if you don't watch out. It's madness."
"A while ago, before picking you up, I went to look for two cartons of eggs that I had ordered as reinforcement, and they cost me 850 pesos each," he confesses to me alarmed. "It's easy to say, but it's a tremendous blow. At that price, one egg costs almost 30 pesos. As if they were made of gold. Last month you could those same cartons at 600 or 700 pesos, which was still a blow to the pocket, but there aren't any even at 800 pesos. That's why I had to buy them because my children love eggs and I always try to have them at home. And to top it all off, now they only gave five eggs per person on the ration book and, furthermore, they were late, so there is no other choice but to resolve them under the counter."
Sergio says "resolve" and "under the counter" while the motorcycle moves through Carlos III, and I can't stop thinking about how much we Cubans use those terms; in how, in the midst of so many deprivations and survival practices — not a few of them furtive and illegal —, these and other expressions of this kind have been incorporated into everyday conversations with a load of different meaning, almost benign, not only from their original meanings but also to the real activities — theft from the State, trafficking, illegal buying and selling, black market — that are currently mentioned on the island.
I'm digressing when the motorist, who hasn't stopped talking, mentions the word "chicken" and brings me back to reality. A reality in which to legally access such a demanded product, beyond the small amount that is sold in a rationed manner in state butcher shops, you have to spend hours and hours queuing under the merciless Cuban sun, outside the store assigned to you and not in any other, with the eternal ration book as a saving safe-conduct and, in addition, dealing with the tide of buyers and officials; with the uncertainty, the heat — human and atmospheric — and the bureaucracy, until your turn to buy comes, if it comes, always in regulated quantities and inflexibly recorded in the ration book: one or two packages of chicken thighs, quarters or, a miracle, breasts, imported from the United States or Brazil.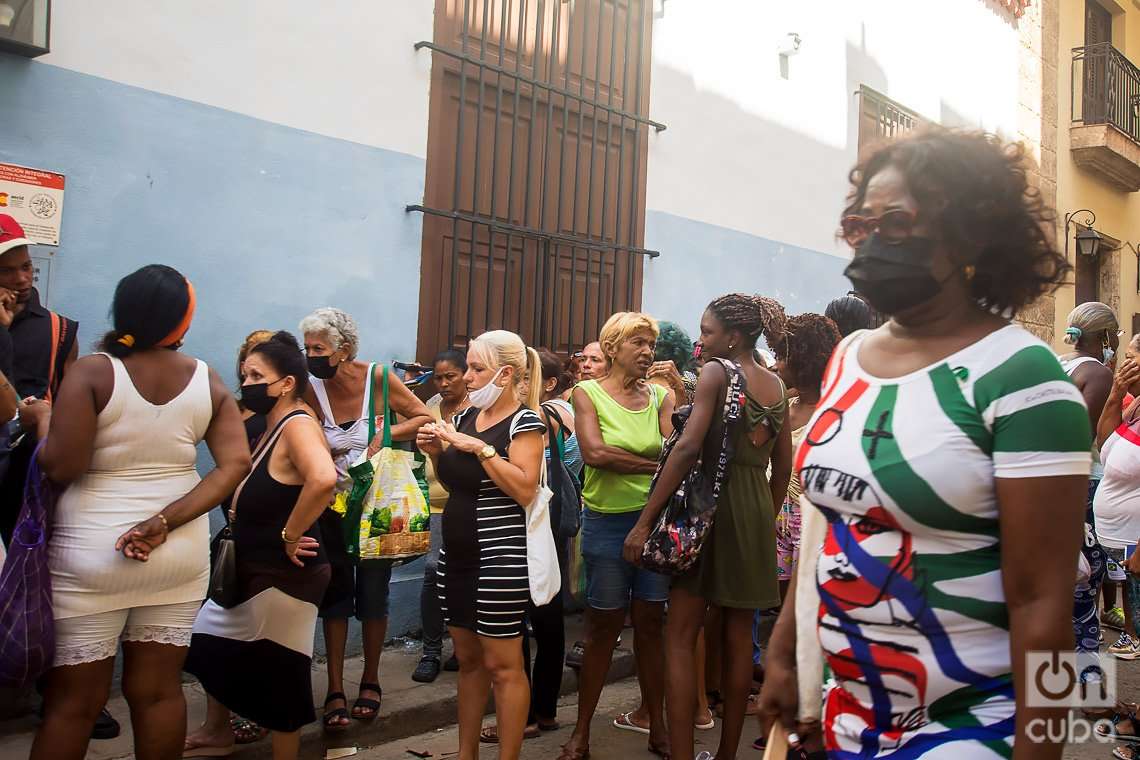 "Chicken," I manage to say, and the man, as if reading my mind, assures me that he does not have time to stand in line, nor does his wife, "because she works," and that's why he also has "to end up with the resellers." And, without any response from me, he lists the current prices of chicken packages in the market. The black market, of course: 900 and 1,000 pesos for 2.5 kilograms; 1,800 and 2,000 for 5 kg; 6000 pesos a box of 15 kg; 2500 a package of 2kg of chicken breast. "And that's now, but tomorrow who knows," he sentences, immediately afterwards, proudly informing me of his recent purchase of a box of chicken breasts: "15 kilos at 10,500 pesos, a bargain given how things are right now. And since I have the motorcycle, I was able to go get it myself and I didn't have to pay for home delivery, which would have made the move more expensive."
Her wife, he tells me, did not want to buy it, because "it was a lot of money at once," but he convinced her with the argument that "it is best to ensure while you can." "Besides, we have to be thankful that we can do it," he tells me what he told her, "because there are many people who can't, who are having a hard time with the prices as they are, and they can't afford to buy not just a box, but not even a package of chicken thighs on the street, I'm not talking about breasts, and they have to spend all day and even several days queuing to be able to eat a bite of chicken." "Luckily," he adds, "I make my money with the motorcycle and she also does her thing with what her sister sends her to sell and we can afford that extra. Maybe tomorrow we can't, because life takes many turns, but in the meantime, we must make the most of it."
"With that chicken we can get along for a while, managing it well and combining it with what we already had and other things that may appear. Or if not, what do we have the freezer for? To make ice?" he jokes? "In addition, it is clean meat, without bone or skin; not like a pork leg, which is weighed with everything, and that's if you find one that you like, because even the pork is hard to get, and its 300 a pound. And better not to mention fish and shellfish. With those you do have to hold on to your pocket."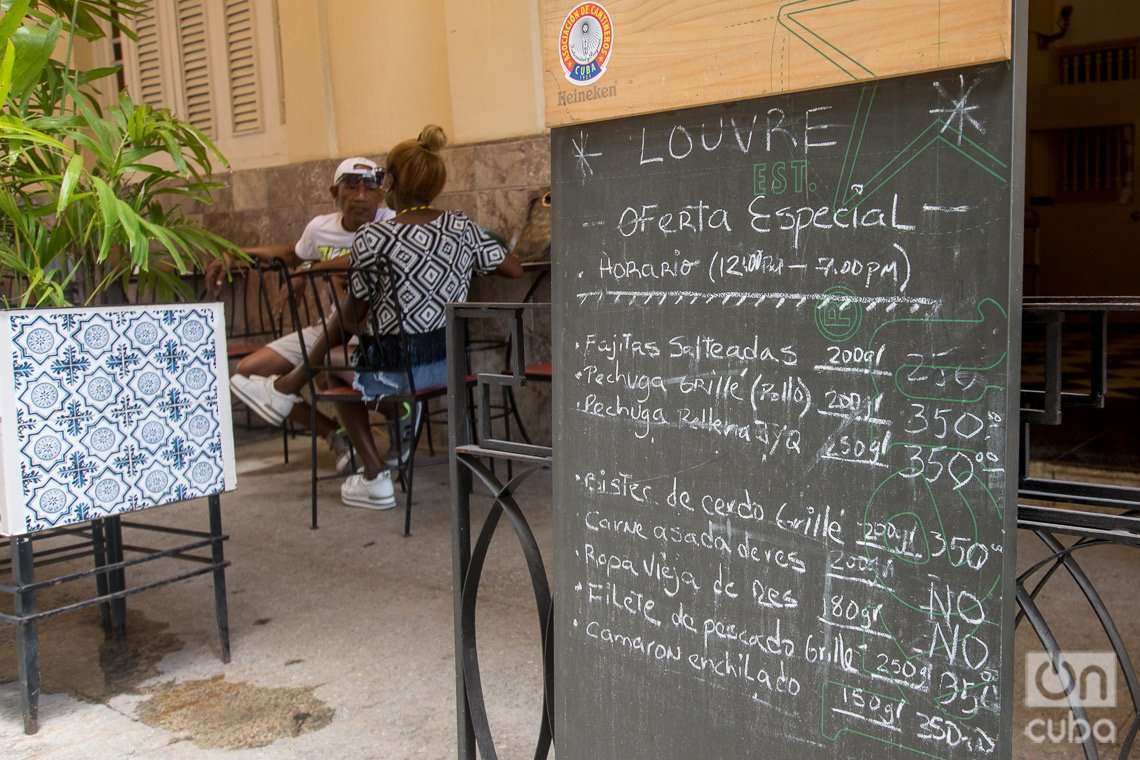 At this point in the trip, the motorcycle has already crossed the border of Belascoaín and goes up a crowded Reina Street, as if the heatwave of these first days of July did not make a dent in the hundreds and hundreds of people who retrace their steps in all directions; who walk at a fast pace through the wide and old corridors, stand in line in the sun or in a doorway, try to catch a taxi or a bus, buy or sell something in a cart or in a private cafeteria, or simply kill time in a corner, waiting for someone or attentive to something that I can't see from the back of the motorcycle, while a stream of sweat, dense and hot, runs down my face and back.
"With this sun, no one should be out on the street, but you have to be," says Sergio, who is also sweaty, with a damp patch getting bigger and bigger on his T-shirt as we walk down Reina and approach the Parque El Curita. "It's because the thing is out here," he explains, quoting, I don't know if consciously or not, a phrase from an episode of the animated cartoon Elpidio Valdés. "Out here is where you really have to fight for it, because nobody is going to take the money to your house because of your pretty face."
"Look at those people," he tells me suddenly as he points to a crowded bus that passes us in the opposite direction. "They're there huddled together like sardines in a can, sweating profusely and cursing the moment they got on, but they continue because they must continue struggling no matter how hot it is and all the hard times. And that is not one of those new buses that came from Belgium, I think, that are completely closed, with a trickle of air conditioning, and people really roast inside there. Like that one," he points to one of route P12, which is leaving its first stop in the park. "Who would have thought of putting them into operation like this in the middle of summer? For someone who doesn't take buses, surely. But people still take them because they are the ones that exist. There is no other choice, unless they change the buses for a plane and go visit the volcanoes*."
"What's more, here in Havana we are fine, there are at least four or five buses, there's chicken, even if it is expensive, and there are hardly any power cuts," Sergio continues his monologue as he enters the surroundings of the Parque de la Fraternidad. "In other provinces, they have a much harder time; over there things are really red-hot. Over there the blackouts are constant: eight and ten hours a day, and sometimes more, according to what my family from Camagüey tells me. They have to invent to preserve food and to cook. Can you imagine that this also happened here and I lost the box of chicken breasts with the power on and off? I don't even want to think about it. And that's not to mention the heat and the mosquitoes, which are going crazy, and without a split or, at least a fan, no one can sleep. What parents with small children must be going through over there must be horrible. Poor things."
I agree again with a monosyllable, to appear that I'm also participating in the conversation, while I see how the remains of the Saratoga Hotel and the neighboring building emerge on my left, a still terrible sight two months after its explosion, and I hope that Sergio will change the course of his soliloquy before the forcefulness of the image. But the motorcyclist, perhaps already accustomed to the presence of the overwhelming ruins in his comings and goings through the area, does not seem to notice them and, instead, insists on the issue of the power cuts that have plagued the country for months, and affirms that in the case of the Cuban thermoelectric plants "we have to do some juju on them. When one of them doesn't break down, another one catches fire, or lightning strikes them, which is already the height of bad luck. In the news, they tell you that the blockade is to blame and that they are working hard to fix them, but in the end, there are always a few broken ones and the people are the ones who suffer the consequences."
"At any moment blackouts are going to start hitting us here in Havana," he adds in a premonitory tone. "I hope I'm wrong, but just in case I already bought two new rechargeable lamps, because the only one we had had a bad battery and it runs out of charge right away. And it's a good thing that COVID has given us a break, although now it's dengue fever. In my neighborhood there are a few cases and people have been hospitalized, so you have to take care, because there is no medicine and there's nothing worse than being in a hospital. And all this just now that one year has passed since July 11. No, if I tell you that in Cuba we go from a bad spell to enter another."
Finally, the motorcycle turns into Monserrate and heads towards El Floridita, towards the beginning of Obispo Street, where I told Sergio to drop me off, and we strangely make that last stretch in silence. It's around 11:00 when I finally get off, pay him the agreed price, and give him back the helmet, with the sun burning my face. "Look," he tells me and he gives me a card with his phone number, "so that you can contact me directly when you need it, because through the WhatsApp group they always charge a little more for the service. And let me start moving, to see if I do some more fares before it starts to rain, which now happens every afternoon. And thank goodness, because how this summer has started at least that way it cools down a bit, because with so much accumulated heat the truth is that it is not easy."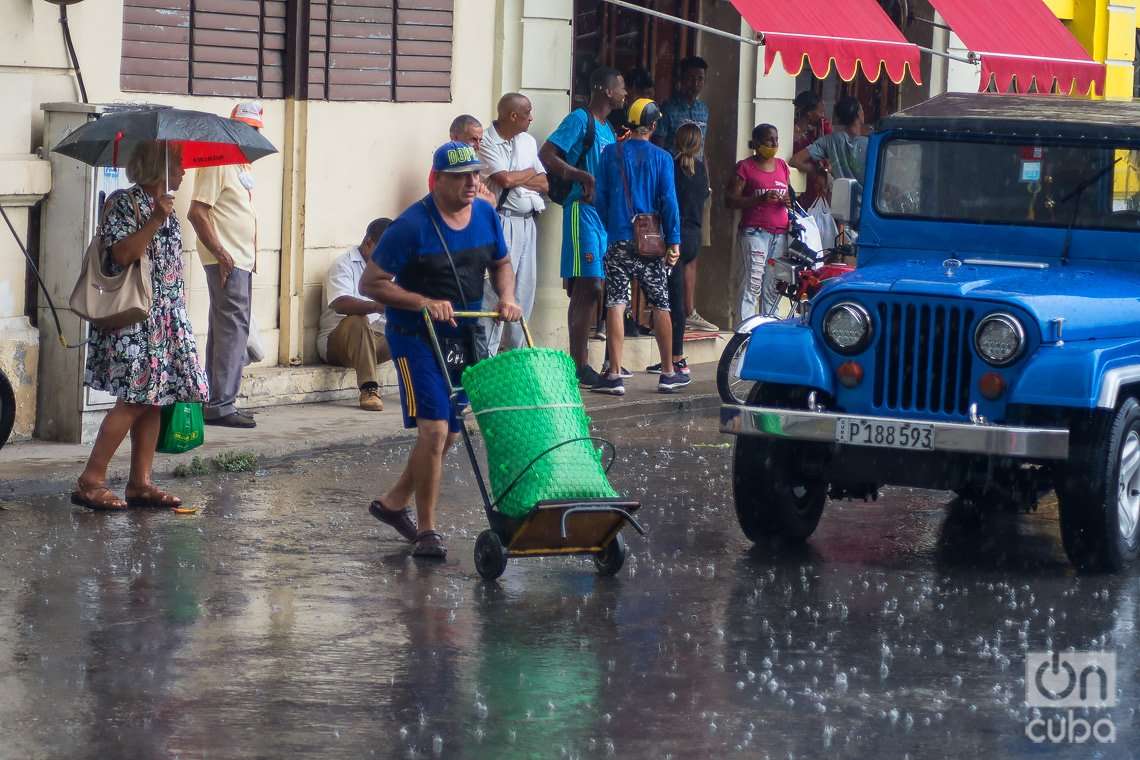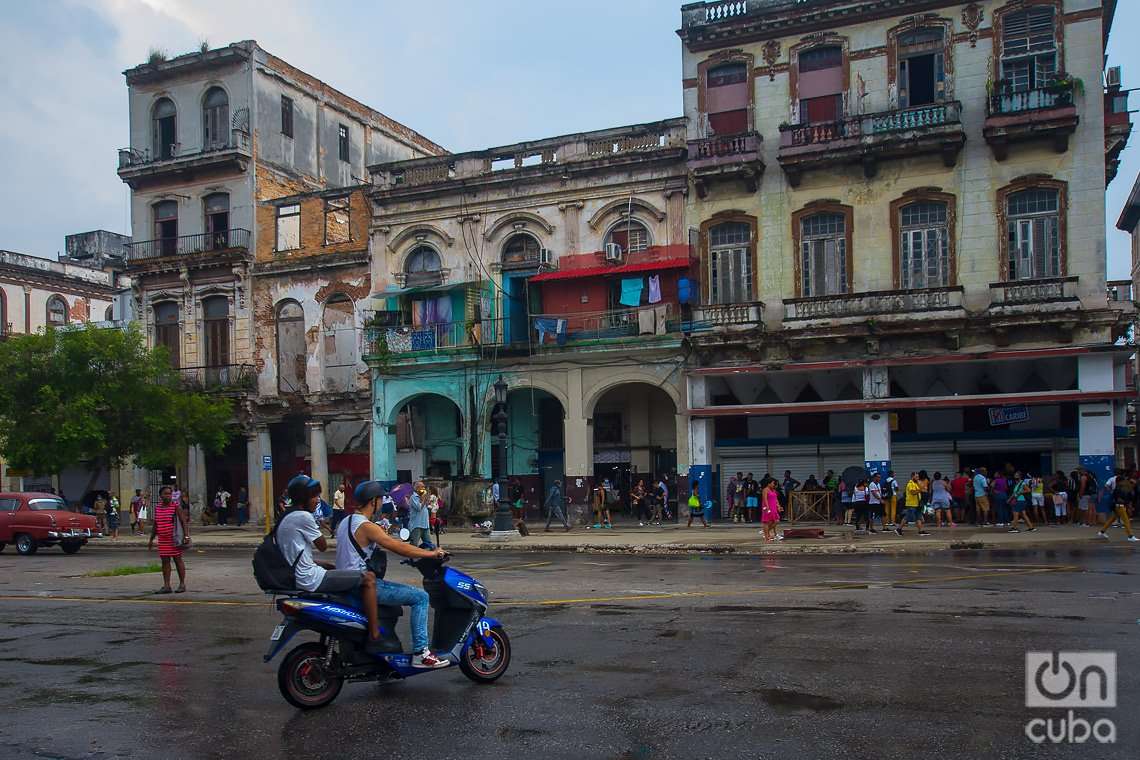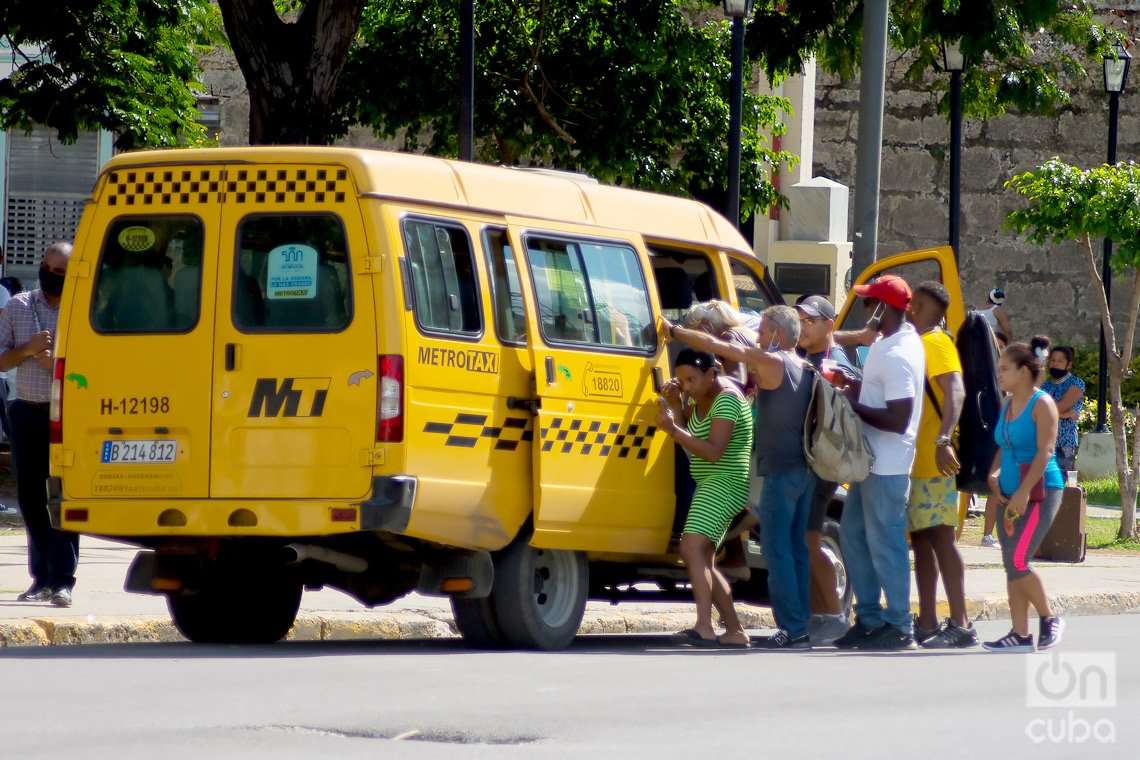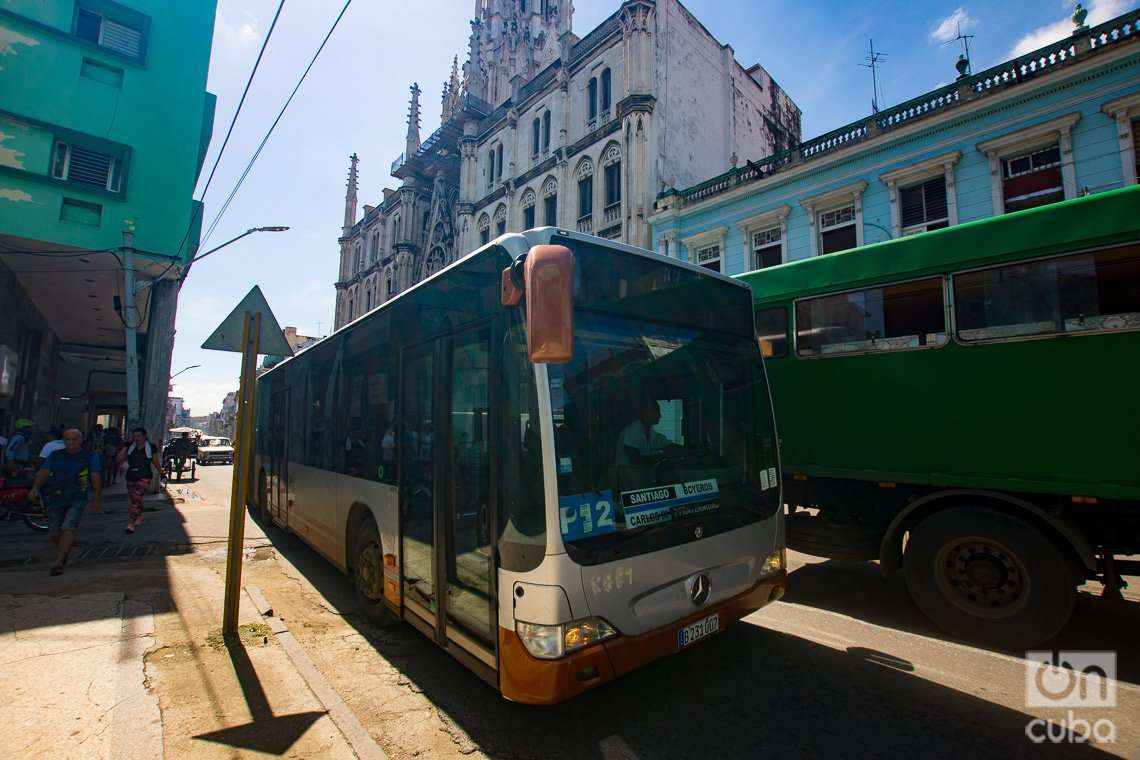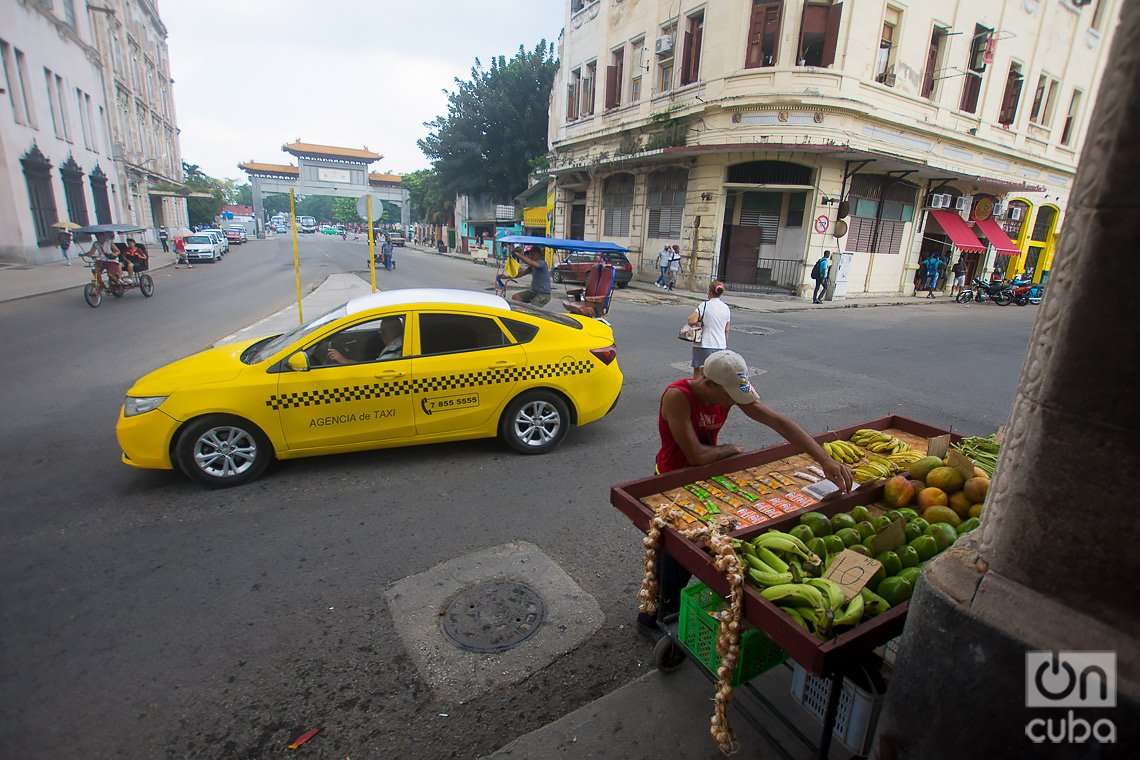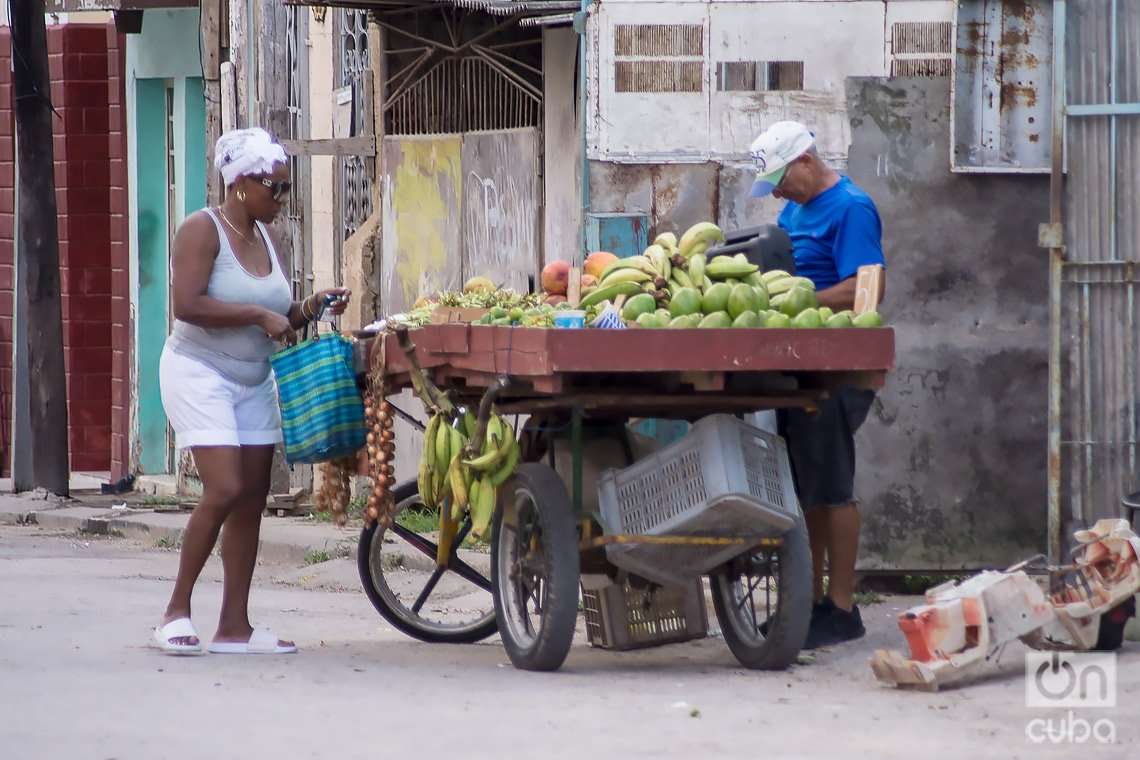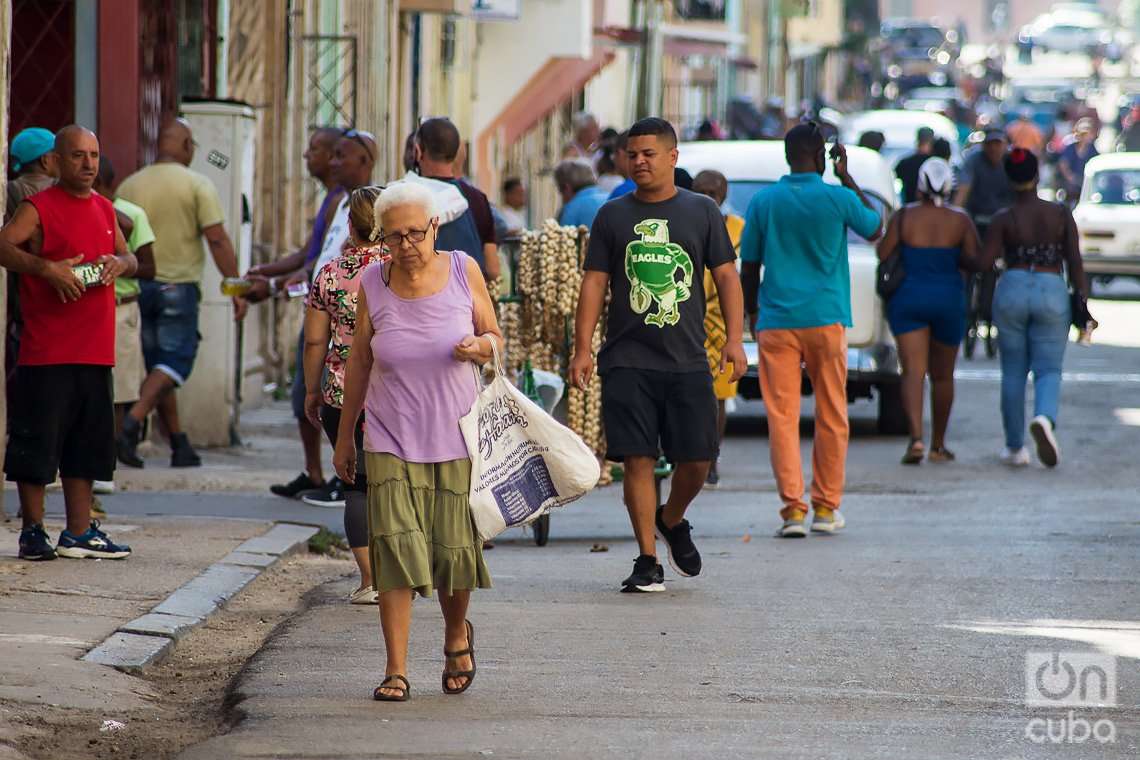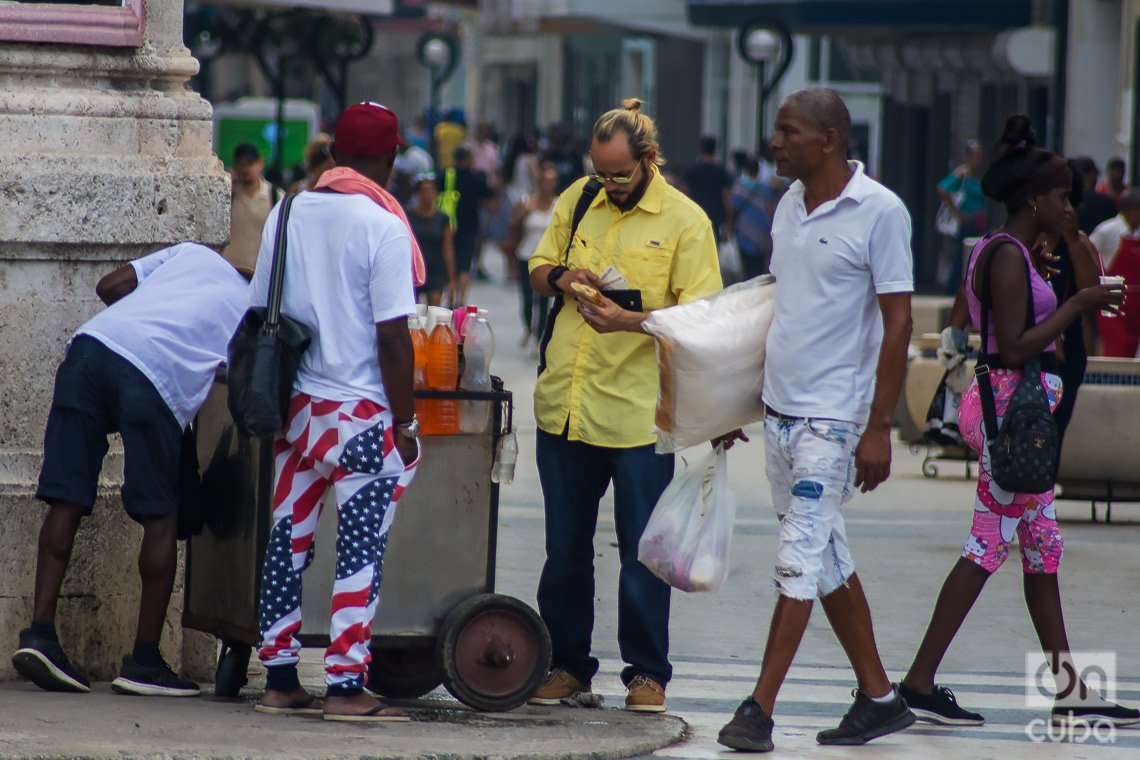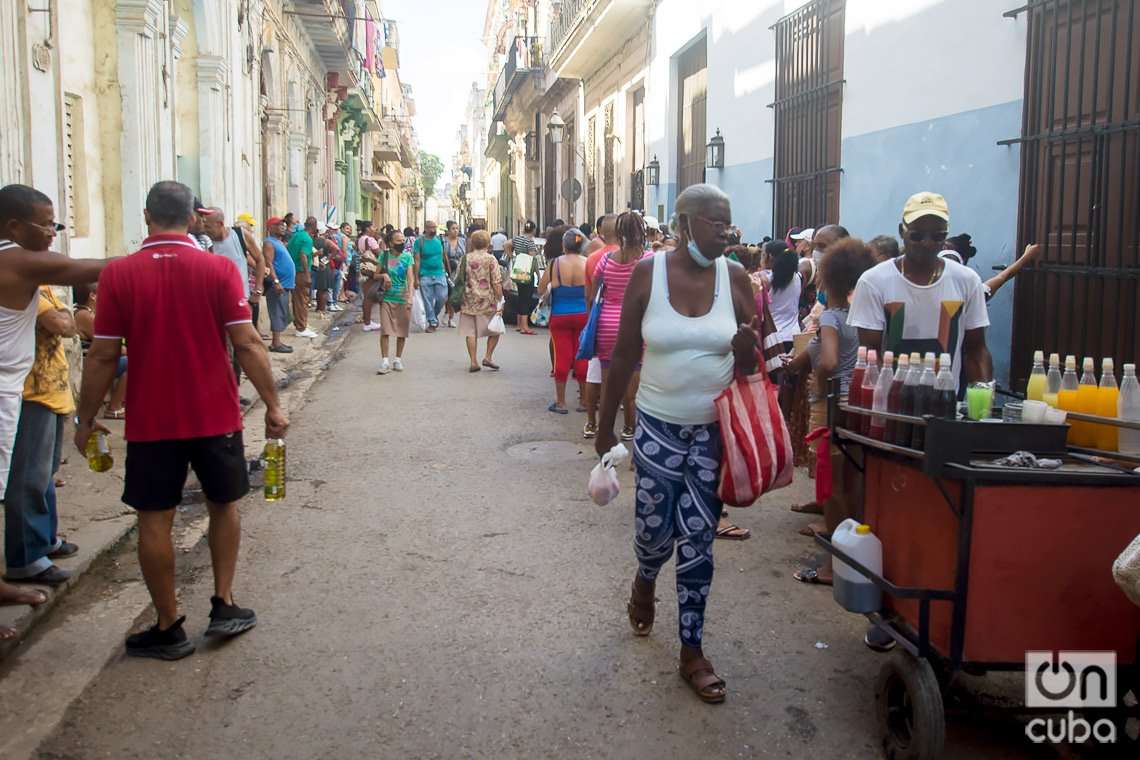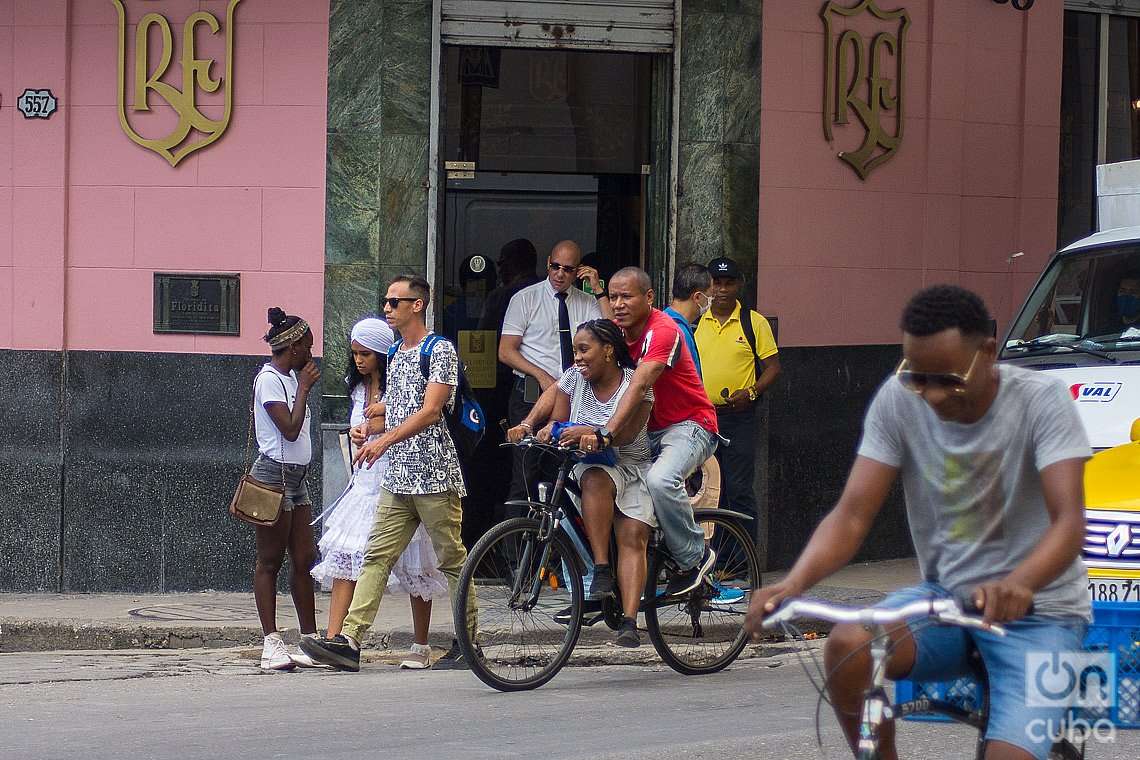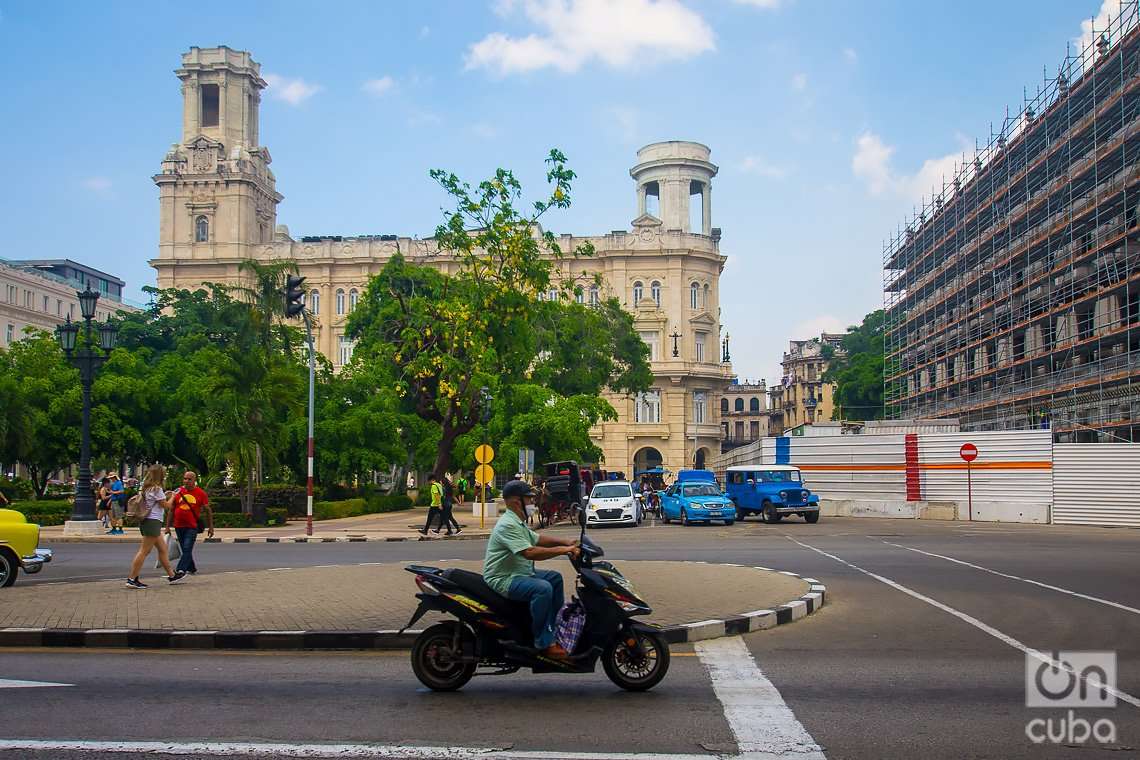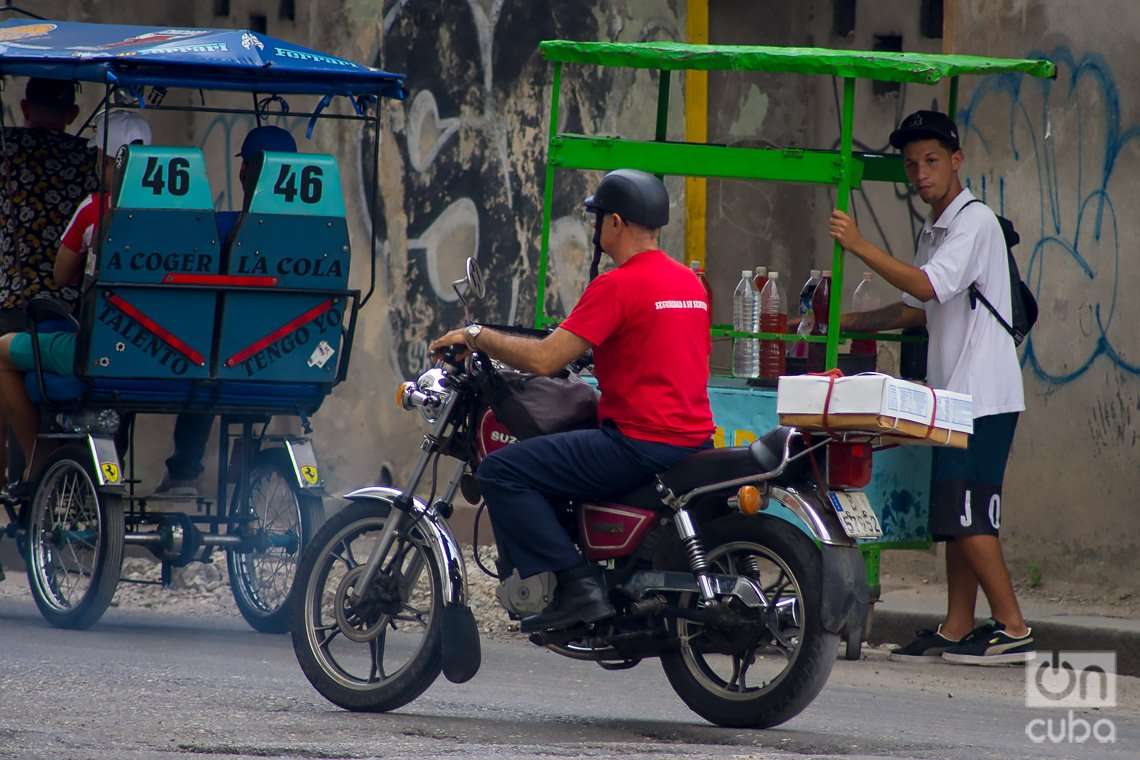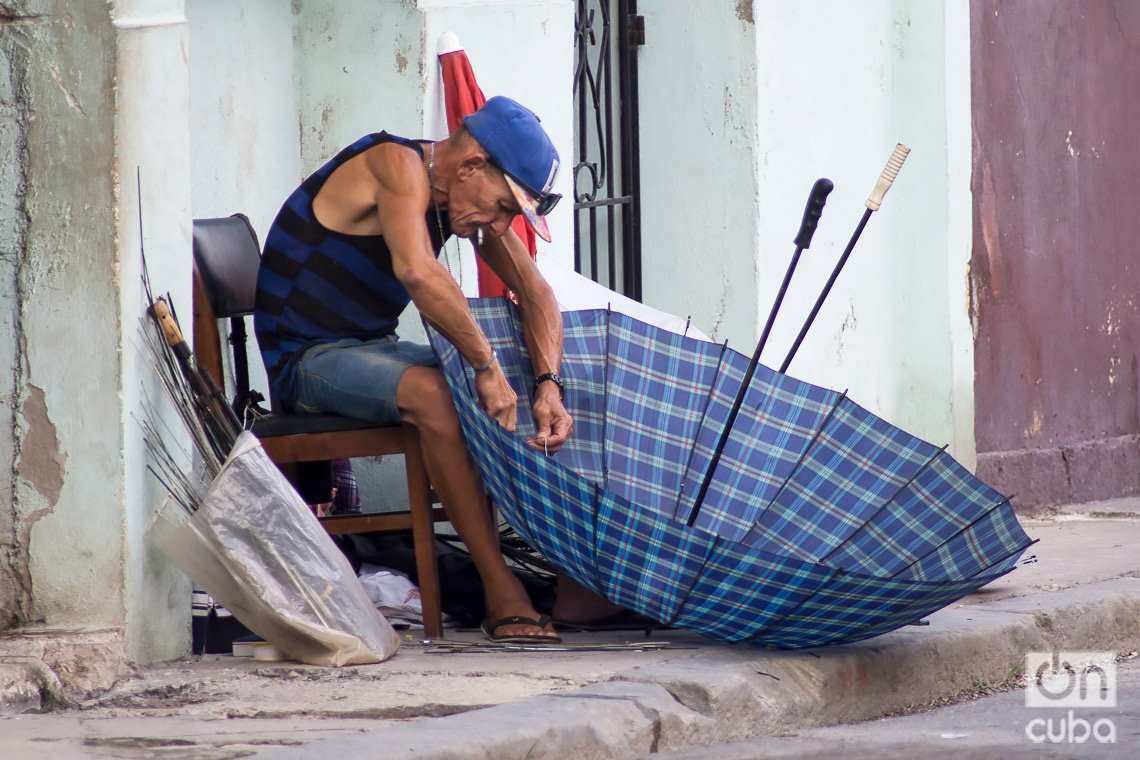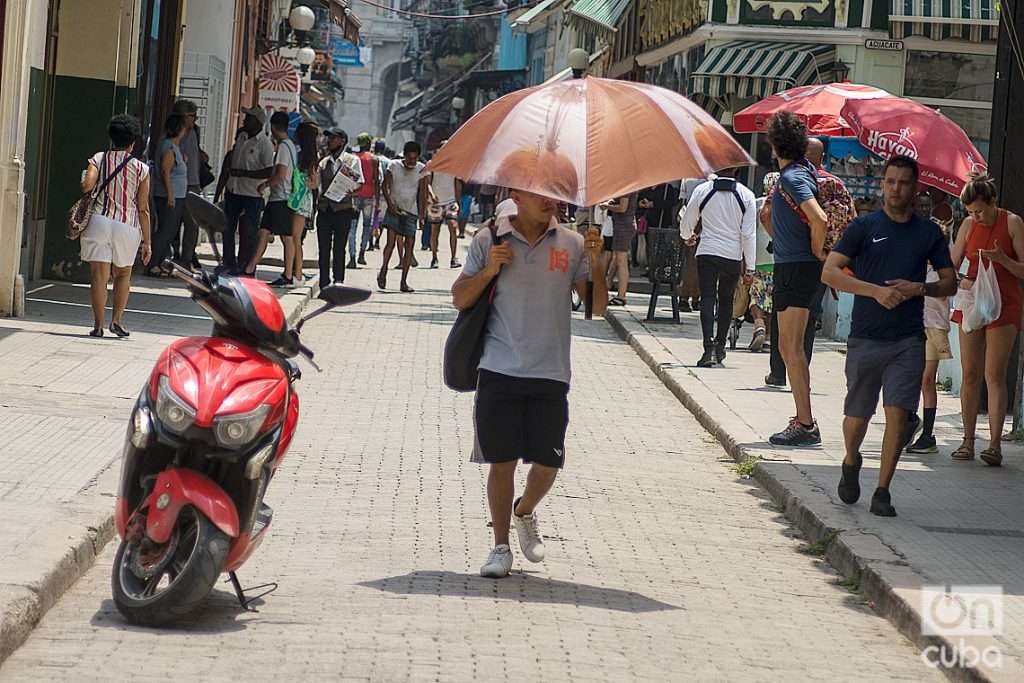 * Referring to Nicaragua and the trip Cubans make to get to the Mexican-U.S. border.
Author