Being Latina is not and should not be a limitation when it comes to getting important roles in Hollywood. This is what Ana de Armas thinks and she shows it by getting into the skin of Marilyn Monroe in Blonde, the novel by  Joyce Caroll Oates that viewers are now waiting for. "It will surprise," says the actress in an interview for EFE from Venice.
"Perhaps I have tried to reject the stereotype of the Latina that existed in Hollywood. I'm still a Latina, even though other people think I'm not Latina enough… For me it is something very important to show that your ethnicity does not mean a limitation, it does not mean that you are not capable of interpreting wonderful characters from anywhere," reflects the actress interviewed by journalist Alicia García de Francisco.
Ver essa foto no Instagram
Born in Cuba, Ana de Armas moved to Spain, the land of her grandparents, when she was 18 years old and, after becoming enormously popular with the series El internado, she decided to make the leap to the United States, where she has participated in increasingly relevant projects such as Knives Out ― for which she was nominated for a Golden Globe ―, Blade Runner 2049 or the last James Bond.
Now Marilyn can be her consecration. Only a few hours are left before the film officially premieres in Venice, where it is competing for the Golden Lion. The actress seems calm. There have already been some trailers for the press, with divided opinions, between those who consider it a masterpiece and those who think it is a disappointment. Most agree on the good work of the actress, this chronicle points out.
The role came as a surprise for her, it was not something she was looking for. She acknowledges that it is a "once in a lifetime" opportunity and she could not say that she would not embody one of Hollywood's mythical characters, although she admits having felt fear at the beginning. Despite her nerves, she weighed the scope of the project, being able to work with Andrew Dominik ― "a wonderful director" ― and along with that, the script, which "had everything one can dream of as an actor."
The election of Ana de Armas created controversy in the United States as it was not an American who embodied one of the greatest myths that American cinema has given. To this Dominik responds clearly: "she was the person who could do it better. You need someone who looks like Marilyn Monroe, who attracts all the attention around her," the New Zealand filmmaker also explained to EFE.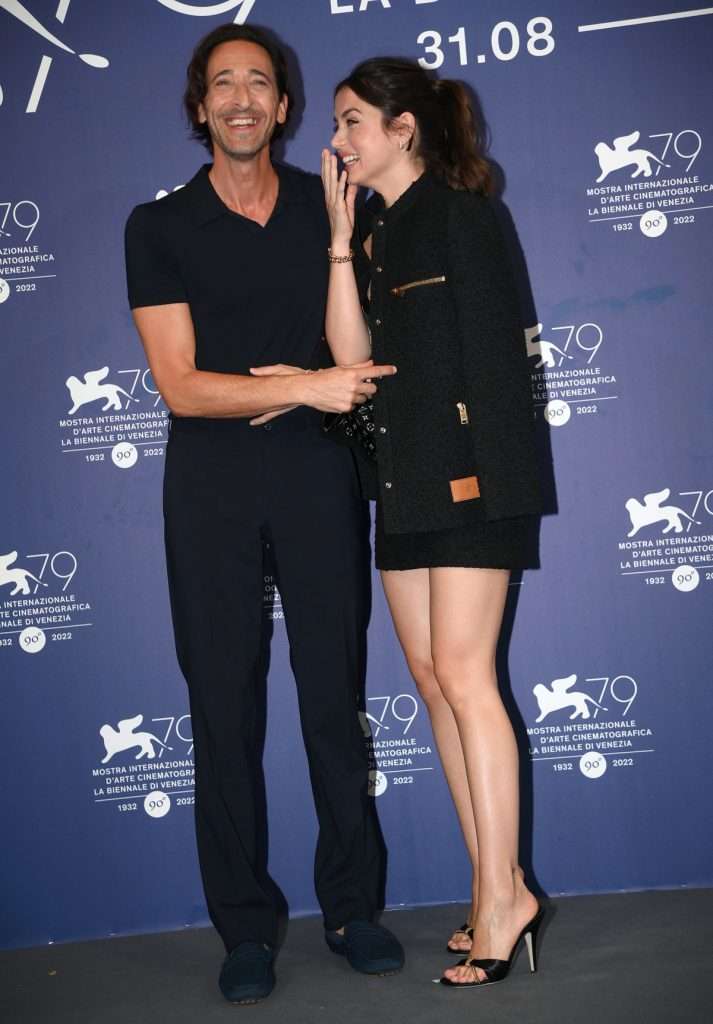 "It has to be someone who has some kind of magical thing with which you can understand that everyone is drawn to, like moths to a flame." And he found that in the Hispanic actress. Her accent? "It doesn't bother me, and you? I think if you want to hear an accent you hear it."
Controversies aside, what is clear is that the transformation of Ana de Armas into Marilyn is surprising, and, in the film, the actress's whispers transport the viewer to that moment in which the golden blonde in the movies sang "Happy Birthday" to President John Fitzgerlad Kennedy. And Ana de Armas was not familiar with Marilyn nor had she read the novel by Joyce Carol Oates on which the film is based.
"It was like a discovery, little by little, through the project. Then came the novel and all the studies Andrew had done and my research and watching his movies. Everything was a process of discovering the character as well as Norma Jean," explains the actress.
Because Blonde is more "about the meaning of Marilyn Monroe, about how we're supposed to think about her" because, like the books that Gloria Steinem or Norman Mailer wrote, the film "is like a rescue fantasy, it's that feeling that if I had been there, I would have understood her, I could have saved her," explains Dominik.
The film is articulated through intimate moments of the actress, her marriage to Joe DiMaggio and Arthur Miller ― the first one is obvious, with James Dougherty ― or her alleged threesome with Charlie Chaplin Jr and Edward G. Robinson Jr. Not forgetting her most famous lover, Kennedy.
Many intimate and sex scenes in the film, although for Ana de Armas the most complicated thing was the emotional part. The actress worked hard to get to that point where "the vulnerabilities and the darkest sides of fragility are shown" of a star of the stature of Marilyn Monroe. To reach that identification with the character, what was very important was her impeccable characterization, which transforms the young actress into an exact copy of the iconic Marilyn.
"The first time I saw myself completely transformed into the character was a very special moment," says De Armas, who continues to be surprised every time she sees a poster for Blonde with her face on it. "It's a dream," she adds of a film set to premiere on Netflix on September 28.
About the future, she says that what matters most to her is working with talented directors. "I think directors at this level have good stories and are interested in working with actors as well." And looking for a character that is a challenge, that she surprises her, because "they almost always offer you things that are similar to the last thing you did."
Will she return to work in Spain? "Yes, if they call me. Yes, of course. I would love to, there are incredible directors right now in Spain, it would be very interesting."
Alicia Garcia de Francisco/EFE/OnCuba
Author