It would seem like a coincidence, but no. Those of us who know him personally or those of us who began to "follow" him on social networks noticed, from the first moment, something that runs through his personality from one end to the other: the unshakable love for Cuban music. That is why we are not surprised that his first theatrical text is: La Cantante vuelve, a monologue inspired by voices from exile and chosen as the winning work of the Open Scene Hispanic Playwriting Contest in the United States.
The Open Scene keeps alive the intention of contributing to the creation of spaces for the consolidation of art in Spanish in the United States, according to its official pages, and the management of bridges to bring together the different multicultural and diverse communities that live in the country, united by a common language and heritage.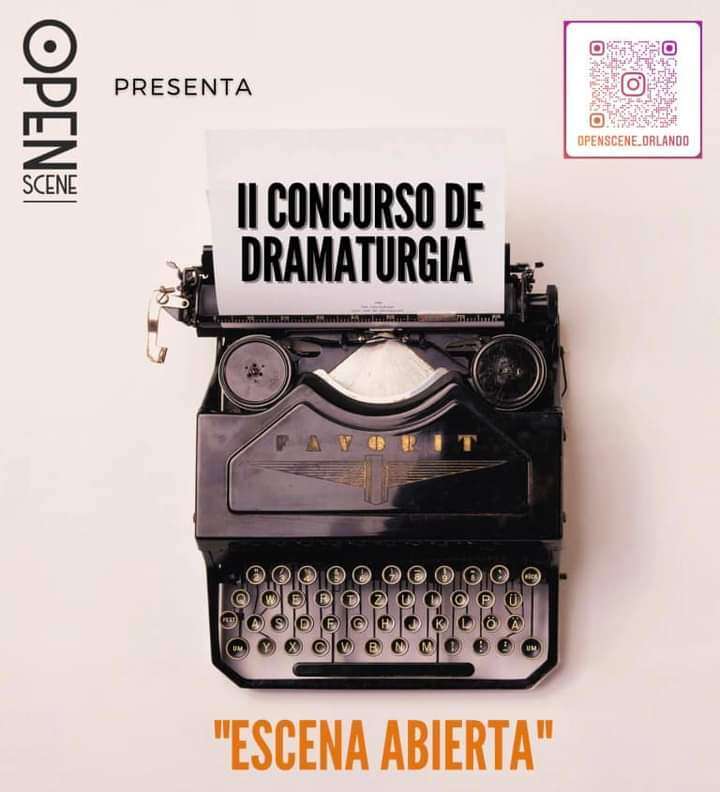 Abraham Rodríguez does not know if he will write theater again, for the time being, and, while he banishes that idea, here are his points of view.
I know something of your professional life but I stayed in the locution. I heard of a job in a biotechnology center, is this true?
My professional life could be likened to a roller coaster because of the different turns it has taken, and some people are surprised when I tell them that the first studies I did were in Industrial Chemistry. The astonishment makes sense, because after having worked for four years at the Finlay Vaccine Institute I went to study Theater at the University of the Arts of Cuba (ISA); since childhood my sensitivity was focused on the Humanities. Already in adulthood, while working for "the Finlay," I was an announcer on Radio Ciudad de La Habana programs during the weekends. I like to write and I always make it clear that in no way am I a playwright; when I sit down to order the scattered letters in my head, poems, short stories, narratives, criticisms or some type of writing that is difficult to classify may emerge. Even if you haven't asked, I'll tell you that I sing for my friends when I have two drinks, and without having them too. If no one is around, I sing to my loneliness.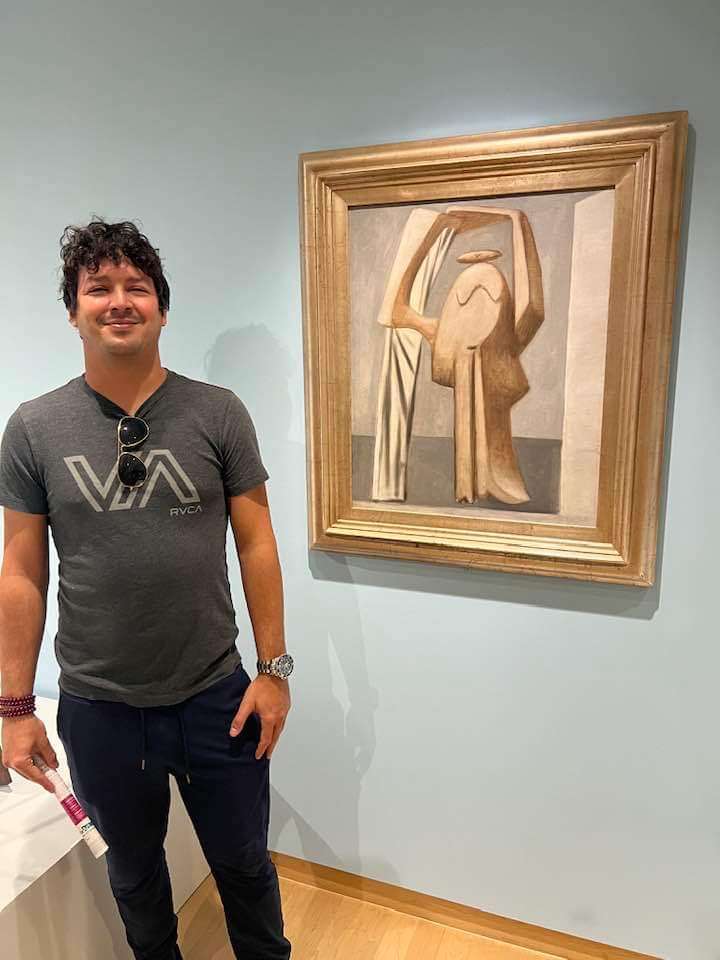 On the radio, did you do music programs? Tell me about that experience
I love the radio. When I was a child, I dreamed of being an announcer, I finally achieved it; then I loved and hated the radio equally, I think that this medium in Cuba urgently needs to ask itself the hackneyed but key questions of why? When? And above all, for whom? I also understand that many of its inconsistencies are not intrinsic to radio itself or its countless talents, they are largely due to unavoidable commitments with agendas and directives of a painful verticality that force us to sacrifice laudable truths and ideas. I did almost all kinds of programs on the radio; I started as an amateur in 2007 and stayed in it until 2021, when my time in that medium ran out for various ethical reasons: I needed to be at peace with my conscience and get rid of texts that were not to my taste. I saw great injustices around me. We already know what free thought costs on the island. Radio is the professional space that I most appreciate and enjoy. I was the host of music programs, various revues, radio contests and other modalities. I tried to avoid the news in every possible way juggling a tightrope where you don't always have a choice.
If I remember correctly, the theater text, now awarded, was born almost three years ago, or more…
It emerged in 2018, I finally decided to honor some of those exiled singers I admired. The figure of Celia Cruz worked as the fundamental coup of inspiration to write La Cantante vuelve. When I began to write the text, she was in my senses like a subtle rumba. While writing, her image and her music constantly occupied me.
But, before delving into the text, where does that love for Cuban music come from, especially for Celia?
If you ask any of my friends, relatives or fellow students at the University of the Arts, they will tell you that I am a Celia follower to the death. My colleagues from the Faculty of Theater Arts laughed because I used to be very serious until I started singing Celia's songs and also La Lupe's or Olga Guillot's. I started listening to Celia Cruz thanks to my father, who put a record of hers in my hands when I was just a child. I was seduced by her deep voice, the charisma that I noticed in her interpretations, and it began to offer me evidence of a Cuba that was not the one they taught at school.
Since then, I have suffered the evil or the good, as you like, of insatiable curiosity. I tried to understand why that woman spoke of impossible returns, nostalgia for Cuba, and what could be hidden in her music began to be interesting for my innocent ears. I will always be grateful to Celia, for being the person who began to open my eyes regarding the possible ways of understanding Cuba.
My preference for Cuban music I would not know how to explain, it may be that I inherited it from my previous existences, perhaps, just like La Cantante…, I am marked by a coming and going always around the same place.
Now then, that theater text: when and how did it definitely take shape? Did you have any contact with the world of theater in Cuba?
The work took definitive shape last March during a stay in Mexico. I made variations to the text, but its essence has always been the same. My link with the theater was very direct and constant during my studies at the Faculty of Theater Arts at ISA; I used to spend many hours in the theaters of the capital watching productions and the studies themselves demanded many hours of reading. It was also the time to tour several provinces in Cuba and witness their theater. The ISA allowed me to get to know a significant area of ​​universal playwriting, especially the texts from the Greco-Latin times, which fascinated me, and also the work of contemporary authors. Training as a theater critic provides tools for analysis, in the field of theatricality and creation that, I suppose, will last. In Cuba I collaborated with various publications on performing arts and advised some creative processes for the stage.
Who advised you on the writing?
I had all kinds of opinions and that was very helpful: the criteria of my cousin Isabel Cristina López, who is a playwright, playwright and actor Maikel Chávez, Osvaldo Hernández, who was my professor of Cuban Studies at ISA, Lázaro Sarmiento, a Radio director, were fundamental, as well as other friends and relatives to whom I am very grateful for their opinions. All interpretations were valuable, even of those who didn't share my writing perspective and "tore it to pieces," as I like to say as a joke.
Did you try to present it in a contest in Cuba, for example?
I would have loved it, but I thought it would be useless, considering the obvious political background of the text. Censorship in Cuba changes according to interests and, unfortunately, it is never for its total eradication. Yes, I know that it happens in almost all parts of the world, but I think that on the island it is much cruder, ruthless. In other contexts, it is possible to maneuver with the censors: there are different infrastructures based on multiple interests, with which while some doors are closed, it is possible to alternately open others. In Cuba, all possibilities are canceled when they target you because there are two options: yes or no. The autonomy of the institutions that call for contests is, from my perspective, quite questionable. I always thought that I would have more possibilities in any other cardinal point of the world, as painful as that may be, but I would like nothing more than to see the work performed in Cuba.
For now, Open Scene is already preparing a dramatized reading and, according to its executive director, Thamara Bejarano, something else could happen with the work next year within its stage platform, but specifically, at this time, only the reading will take place. If any director is interested, they are welcome! I am very grateful to Open Scene for this award. I don't think that competitions are necessarily the way to legitimize creative work, but they can be a catalyst in the impulse to continue writing.
It is not the first time that great divas like Celia or La Lupe have inspired a creator. How is your work different from those written by Amado del Pino, Alberto Pedro, among others?
This is the hardest question you have asked me because I could not think of a comparison, by association or contrast, between my text and the playwriting of those authors with incalculable importance. First of all, I must clarify that the character of my work is not Celia Cruz, although she was a cardinal reference for the design of La Cantante, a role that I understand as the archetype of these unrepeatable figures in our music; I say archetype and not cliché. I have hardly followed the desire to pay homage to beings I have admired such as Celia, Olga Guillot, La Lupe and others. Delirio Habanero by Alberto Pedro is a monument of Cuban playwriting, I saw performances of the text, maybe five times and I was always fascinated. I never forget the triad, Laura de la Uz, Amarilys Núñez and Mario Guerra, directed by Raúl Martín. Laura de la Uz outdid herself!
I think that La Cantante of the text I have written is marked by anguish. Imagine a specter waiting to be reborn just to pay off her grave debt. Spiritualists say that when one leaves with debts, one needs to return at all costs and resolve them. As the character mentions, she would have placed her grave there, in Cuba; she needs to reclaim the final bed that she should never have been denied. It sounds a bit macabre but that is La Cantante that I wanted to show, the one who takes refuge in the stage to mitigate an agony that unfortunately continues to be felt by many Cubans today.
Going on stage is for this woman a vital act and, in turn, a defense mechanism against exile. Although it is not ostensible in the text, for my suggestion I used certain parallels with the seriousness of some tragic heroines. That is why La Cantante speaks in austere, harsh terms. Celia Cruz gave us moments of euphoria with her performances on stages where people went crazy, she was a touched woman, with a gift. Luckily there is a lot of audiovisual material left, I would have loved to see her in person, she has appeared in my dreams more than once, but I do not reveal those details; it's between her and me.
I know that the issue of oblivion and with it the censorship to which some Cuban music figures have been subjected is an issue that bothers you. Would this be a possible way for other texts to come? Emigration, music, Cuba…
I don't even know if I'll write plays again, maybe never again. Playwriting is extremely complex, but it could address these issues from other angles. I am very excited about the narrative, I have some shelved short stories and others in progress, maybe something interesting will happen with them when the time is right. I have also been writing poetry. I recently finished a collection of poems in which I try to capture my perception of existence as a battle. Obviously, it will inevitably be an unfinished collection of poems. In it I talk about the past and present wars of my short life. We don't know how long this feat of living is going to last, that's why I'm writing now and along the way I'll outline, if it has to be, the mood of the author. I feel that I owe a collection of poems to Cuba, but courage and maturity are needed for that.
How do you project yourself now, once your work has been publicly recognized? Haven't you thought about dedicating yourself to radio as well?
I am a guy who likes to write, just that, neither a poet, nor a playwright, nor a writer. I love writing daily paragraphs for the Facebook wall and exploring if those lines say anything to anyone, whatever. I am an immigrant in a wonderful but strange land for my spirit; I avoid making pretentious plans, I prefer to have my feet firmly planted in this Arizona desert, which I now assume as another home even though I have always been a subject of the sea, half cetacean. This country has taught me the value of work, whatever it may be, and I am very grateful for that. Going back to the radio would be a benevolent gesture of life, a balm for my daily adventure, but if I don't return, it will be a lesson I need.
Author