Cuban cuisine was declared this Friday a national Cultural Heritage on the closing day of the 7th International Culinary Festival held at the Havana Convention Center.
The decision by the National Heritage Council of Cuba (CNPC) was based on the fact that cuisine is "part of the national identity" and is a "metaphor for what the island represents as an ethnic conglomerate," Prensa Latina (PL) reported.
The accreditation was given to chef Eddy Fernández, president of the Culinary Federation of Cuba, by Gladys Collazo, president of the CNPC, who stressed that Cuban cuisine "is the result of the transculturation process that took place in the country" and is "a cultural expression that includes the knowledge and practices transmitted from one generation to another, associated with traditional processes of agricultural, livestock and fisheries, food processing techniques and procedures, including beverages and meals, and the act of consuming food and its socialization spaces."
Collazo stressed that "the ways of preparing and consuming food, the variety of ingredients and dishes, the related social relations and practices that were established in the course of the processes that gave rise to the Cuban nationality, also resulted in a qualitatively new cuisine, different from all its original sources," according to PL.
The president of the CNPC referred to a group of "iconic" national dishes, among which she mentioned cassava, ajiaco stew, tamale in casserole or leaf, congri rice, pork, shredded meat (called ropa vieja in Cuba) and sweets in syrup, while among the drinks she pointed out, among others, the pru from eastern Cuba and the aliñao.
For his part, chef Eddy Fernández―who has long defended the heritage of Cuban cuisine―said that this is "recognition of the legacy of generations, of the culinary guild and families that have made cooking an art and who with imagination and creativity update recipes and create new dishes with the products they have at hand."
"With this heritage banner, symbol of the best of our heritage, we are obliged to create, to guide, to direct an authentic, renovating Cuban cuisine that preserves the best of our traditions," added the chef, who also estimated that the distinction will have an effect on the role of cuisine in the tourist sector of the island.
This declaration "is the beginning of a long road for it to become a world intangible heritage," PL said, citing an authorized source.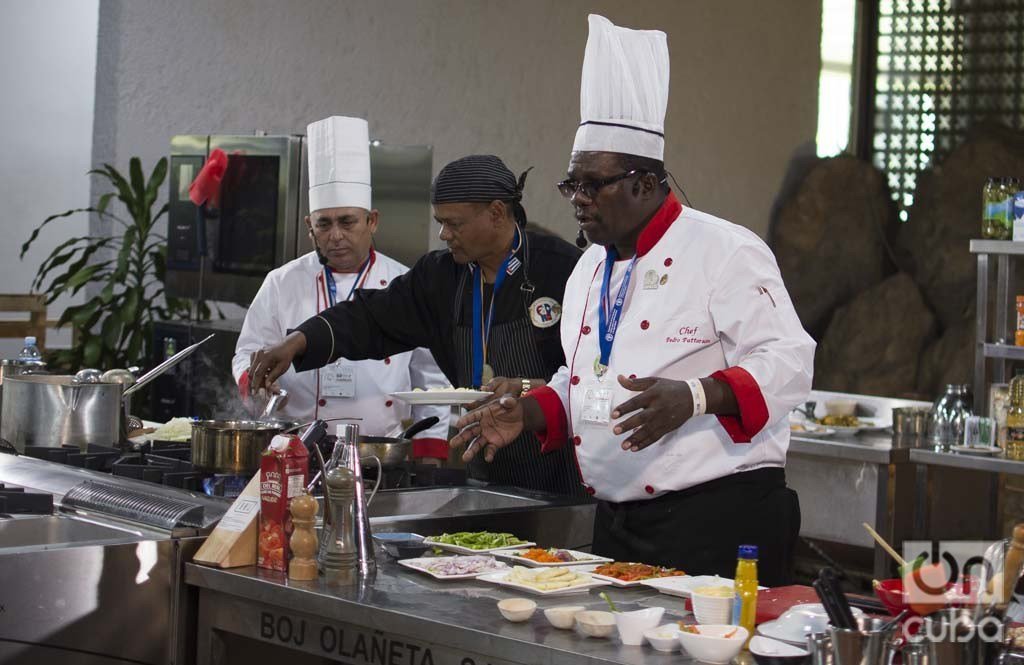 The declaration of Cuban cuisine as national Cultural Heritage was the culmination of the 2019 Culinary Festival, which for five days brought together about 300 delegates from 26 countries―among them personalities such as Cornelia Volin, general secretary of the World Association of Chefs, and Ragnar Fridkirisson, general director of the World Association of Chefs' Societies―and included in its program workshops, conferences, master classes and tastings, among other activities.
Authors