The first news I had of Lily Ojeda was through social networks. In the midst of the pandemic, afflicted, like everyone else, by uncertainty, she allowed herself to be ironic with her desperate double condition as a mother of two and an unemployed musician.
So I started following her. I discovered in her a woman of lively intelligence and civic positions that almost always coincided with mine: a supportive, creative and critical being in a daily struggle to overcome discouragement.
Lily, born Liliam in Havana in 1983, is a Theatre graduate from the Higher Art Institute (ISA), class of 2011. She is also an actress, rock singer since 1998, assistant director and advisor in theater groups, editor, cultural promoter.…
In 2006 she obtained the prize of La Escritura de la/s Diferencia/s International Festival of Women's Theater with the musical Yo no soy Charlot, and in 2008 she received the Foundation Prize of the City of Matanzas for Afuera. Both pieces, together with El hombre que no estaba (2011), were represented by the companies Metec Alegre (Naples, Italy), Rita Montaner and an El público independent project, respectively.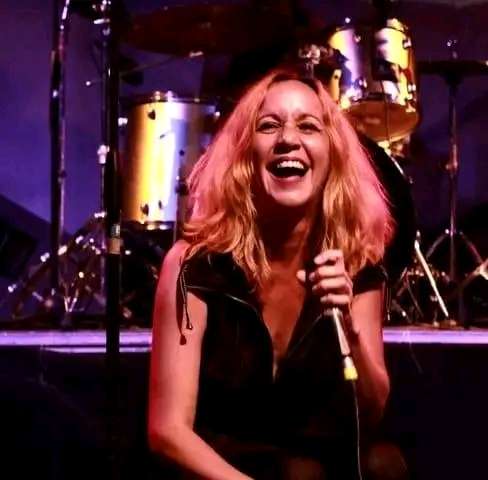 If you had to choose singer or actress? Which of the vocations was expressed first?
Ideally, you don't have to choose. The optimal thing would be to have enough talent to carry out both careers in a coherent, sustainable and qualitative manner. Higher than that? To make music; say theater, cinema…. I love musicals, not because it is what I prefer to consume, but because it is what I would like to do.
It's difficult for me to determine which emerged first, because as a child I sang, even in my dreams, but I also learned poems and recited them. The joke in my family was that I knew how to read when I was 3 years old: the reality was that I learned the storybooks and recited them as if I were reading them.
I prefer to be kind to myself and think that this was a form of performance. Because you can't be so manipulative at that age.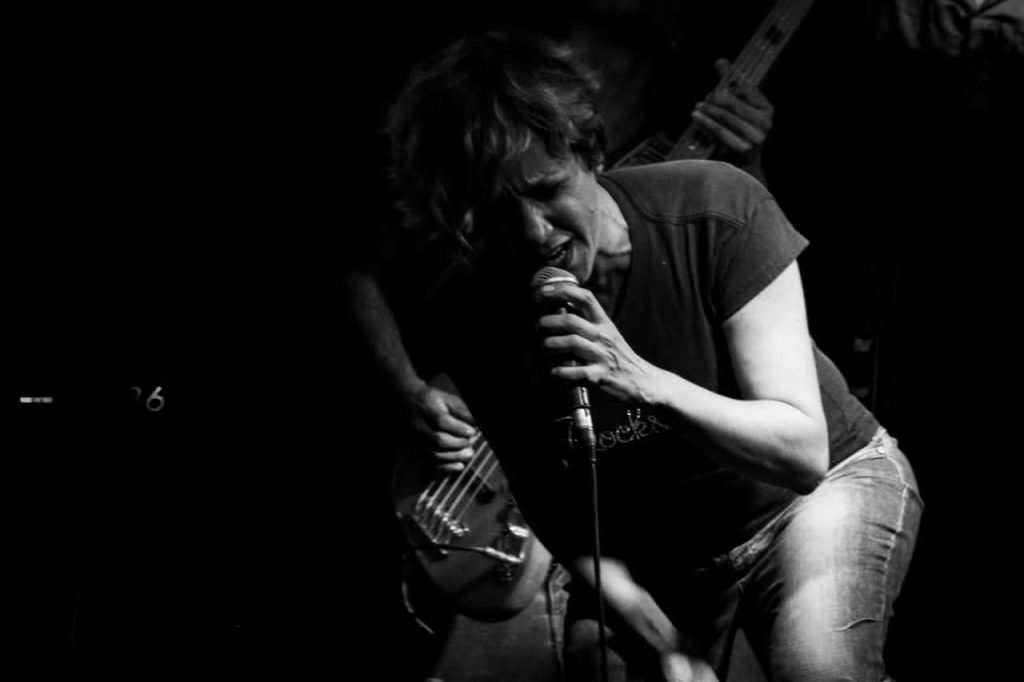 Lately your work as a musical performer is very present in the networks. Is the playwright on hiatus? Do you have brand new pieces? How would you place your work within national theater? Generic preferences, recurring themes, aesthetic affiliations.
Playwrighting became something else that I still can't figure out. I have been a graphomaniac since I learned to write. I wrote all kinds of genres: stories, poems, riddles, letters, photo novels (I used to cut out photos of people and scenes from magazines and made up stories about them), scripts. As I grew older and discovered styles, shapes, and genres, I instantly took my latest find as my own and plunged headlong into creation.
When I discovered that there was someone who wrote everything the actors said in novels and movies, I wanted to be that person. That fever lasted until I was 30 years old, approximately. I don't know what happened, and I no longer try to explain it to myself.
My ISA thesis work took me almost two years, between research and writing. It was an intense process, and then I was lucky that it was staged by Anaysy Gregory with a luxury cast that I will be grateful for all my life. I was the newest there.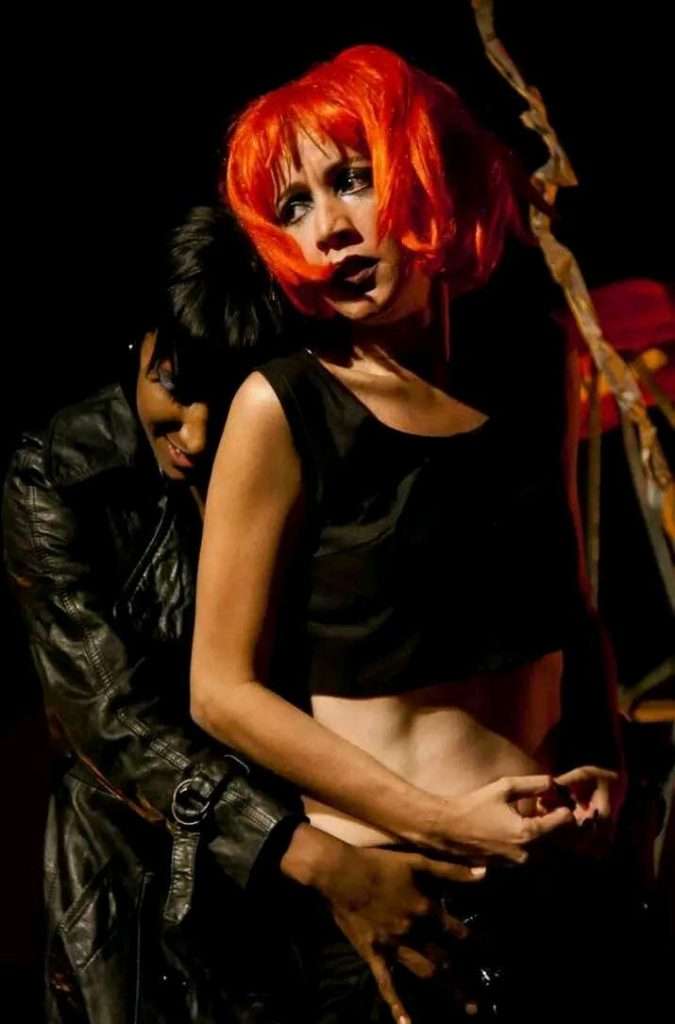 For some reason, I haven't felt the need to go back to playwriting. However, later I continued to be linked to the stage as an actress, or adviser, or as organizer of La Escritura de la/s Diferencia/s International Festival of Women's Theater.
It's a mystery even to me that I don't want to write for theater again. That is why I do not place my work anywhere in national playwriting, at least not in any relevant place. I suppose that my place is next to those that Borges outlined when he wrote A un poeta menor de la antología: "…we only know about you, dark friend, that you heard the nightingale, one afternoon." I'm almost 40 years old, I've written around fifteen plays (some of them perfectly forgettable) and the vast majority have yet to be released, so I'm not being modest.
As I said before, the musical is something that I love. The first long play that I wrote was a musical called Yo no soy Charlot, which brought me great joy because, in addition to winning awards in Italy, it was also published and performed in Naples, and marked the beginning of my friendship and my collaboration with Alina Narciso, a Neapolitan creator whom I have to thank for a long and intense apprenticeship. Later, at ISA, I wrote another work with certain pretensions to being a musical, and finally I threw myself headlong into creating a rock opera called ¿Quién mató a Sherlock Holmes? for which I would have liked to have had more time to write and more help. I don't think it's producible in this country; but there it is, if only for "one line in an index."
Fear is a recurring theme in my texts. I think it's the most powerful force in the universe, even if it's not the most positive. There are events, attitudes and actions that have no explanation except based on fear. I suppose that it has always fascinated me, and it has not exactly been my will to resort to it over and over again.
Three years with CAC Korimakao. How about that experience? How did you end up in the Ciénaga de Zapata?
Not just three years, but what three years. I arrived at Pálpite a few days before my 17th birthday. I left there four months before I turned 20. I went to "cast my lot with the poor of the earth," but I really was unaware that the poor of the earth really existed. From Miramar to the Ciénaga, a strange change.
There I was independent (I had been obsessed with being independent for a couple of years, who knows why), there I worked and learned to the limit of my strength and abilities; I fell in love there, and I had fantastic friends whom I haven't seen for twenty years, and I still miss them.
I got to Korimakao after being rejected twice in the acting entrance exams of the National Art School (ENA). I think that in both exams I made it to the last round. I don't know how it is now, but at that time you had to have a whole strategy to take the entrance exams at the ENA. For Havana, apparently, it was useless to do so. Many applicants from Havana who applied made a change of address to the former province of Havana, or to Matanzas. Others did something I heard about for the first time at my tender age of 14: pulling strings.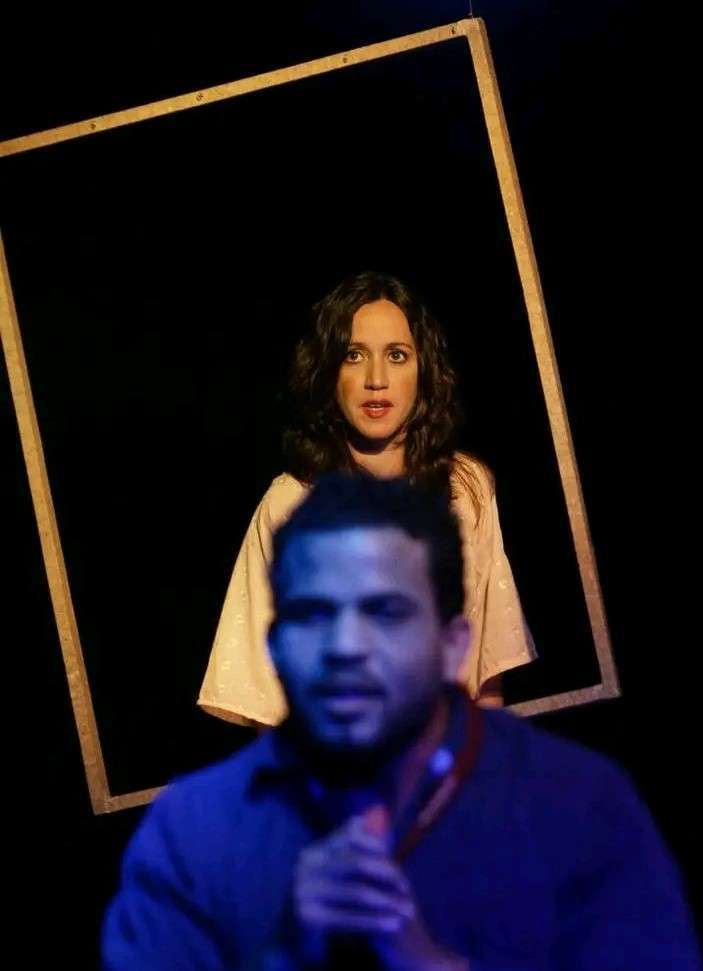 For some time I had been linked to a project that, as far as I remember, never had a name. It was directed by Hugo Reyes, and there I had the privilege of working very hard alongside Rachel Pastor, Yuliet Cruz, Yeandro Tamayo, Leandro Sen, Alina Molina, and other very dear colleagues. I was like a mascot; they were all three or four years older than me; from a distance and time, I assume that there was a lot that I was not able to understand in those hectic years.
The new millennium began with the end of that project, with the second time I got struck out in the ENA entrance exams, and with the end of a teenage relationship of the kind that was the end of the world. I guess the table was set for me to go live 150 kilometers from everyone I knew.
That was wild for me. During the summer tours we stayed in small towns that only had electricity no more than a couple of hours a day. We would arrive and put on our shows at that moment of light, and then we would sleep in the doorways of the grocery stores or in the little schools, lulled to sleep by a cosmic chorus of killer mosquitoes. Whoever has not experienced it cannot understand it.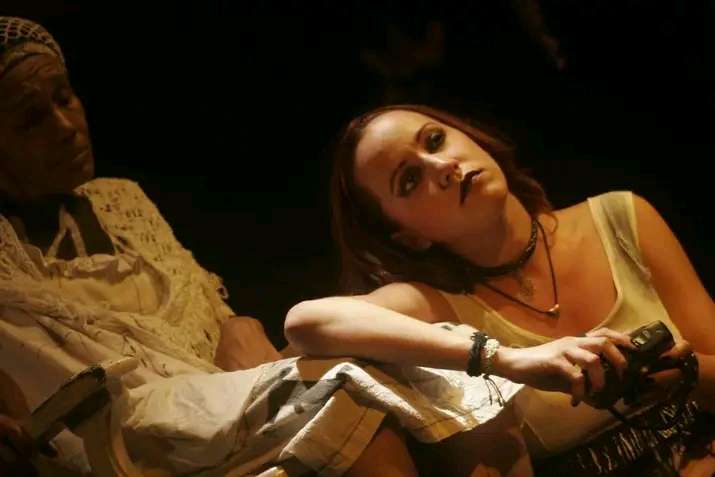 I was on three of those tours, plus a shorter one that took place when Hurricane Michelle hit, a Category 4 that tore the Ciénaga in half and made it the saddest landscape I'd ever seen.
We acted in the light of the bonfires for those desolate beings who had lost everything; we ate the same as them, we slept next to them in towns without houses. We were "the poor of the earth" for a few days.
You belong to the Cuartel Company, directed by Sahily Moreda. How do you manage to combine this work with that of the musical group Pyra?
It's actually more complex: I have five jobs. I am an adviser at El Cuartel, a theater instructor at the Playa House of Culture, a singer at Pyra y Los Kents, and a chorus girl with Luces Verdes.
How do I manage to combine all of that? I don't know. I really like everything I do (besides the fact that prices go up and wages don't). Organizing myself is sometimes a problem, especially having two young children who are my priority. I almost always manage to fulfill all my commitments by planning ahead of time, although sometimes I can't sleep as much as I would like.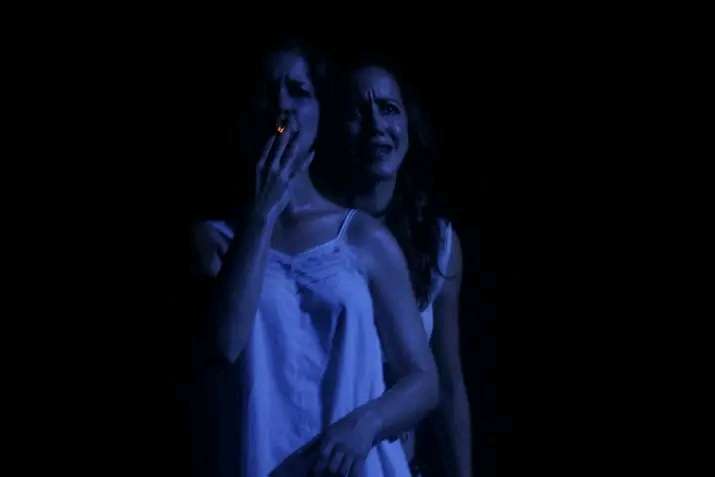 Beyond music, rock is an attitude towards life. How is it in your case? Is there a Cuban way to experience rock?
I think that in Cuba rock has always been lived from resistance and defense. A genre that has been massive in the 20th century throughout the West, in this corner of the world it was, for many years, the "music of the enemy." We know the story; I'm not going to revictimize ourselves. The result: on Music Island, music school graduates shunned rock for years.
Who did rock? Well, the rockers. People who one day picked up a guitar and began to learn songs. Not the musicians. The rock audience. The simple rockers persecuted and mocked.
If that's not the most beautiful form of resistance, I don't know what is. Even today, when rock bands have been able to become professional for years, represented by state agencies and getting paid for their work, few musicians who have graduated from conservatories cultivate the genre.
We continue to be a bunch of enthusiasts with little presence in the media, with a minimal phonographic record and with exponentially growing disinterest from record labels. And they continue to attribute to us all the vices and addictions that, in this country, only top-class musicians can afford.
Where could national rock production have reached if it had competed on an equal footing with other genres, if more instrumentalists and composers with academic training had opted to make rock in a country where the artistic training program used to be excellent and be accessible to everyone?
That is the Cuban way of experiencing rock: not forgetting.
Do you like rock in Spanish? Can you mention three groups or performers of your choice
Yes and yes. In response to the second question, I can mention many. I don't like top lists because it's more what they leave out than what they include, and there are times when certain aesthetics appeal to me more than others. But a list of three, which is not top, today can perfectly include Charly García, Aterciopelados and Molotov.
Point out the five most significant Cuban rock bands.
Impossible to answer the question the way it is posed. There is a whole sound history before I was born that has been forbidden to me for the reasons described above. Of the majority of the groups that I have never seen live, there are only terrible phonographic records and the references of those who did experience it.
The historiography of rock in this country is the work of Sisyphus; brilliant researchers such as Humberto Manduley or Joaquín Borges Triana, among others, can attest to it. Their tireless work has partly reversed the patina of oblivion that covers rock in Cuba. Many of the most important records of the most important groups in the world date back to the 1960s. In the 1960s, in Cuba, it was the beginning of the end.
What I can do is mention the bands and performers that I have enjoyed (live and/or on good recordings) and that deserve to be on a select list when it comes to talking about Cuban rock.
The first on my personal list would be Tanya, a rocker in body and voice at a time when it was still brave to compete with such a little "Cuban" image. The second mention, without a doubt, is Extraño Corazón, whose songs include a part of the soundtrack of my adolescence, and which has survived all obstacles, at least through Javier Rodríguez and Keko Fajardo, my longtime brother.
Zeus is a band that cannot be missing from any Cuban rock list.
The third and fourth are again part of my personal perception, and they are not on the top list because they are better than others, but because I lived them more intensely than others: they are Havana and Garaje H.
In the Cuban panorama, what is the difference between a rocker and a friki? Are both social entities on the margin?
We Cuban rockers call ourselves "frikis." There is a divorce between the original meaning of the term and its connotation in this corner of the world, but at least in Cuba, as far as I have lived, a friki and a rocker are the same.
Whether we are on the margin of something or not is difficult to say, scientifically speaking. But a tribal spirit includes us all, which is not that we are many or that we are increasing.
Tell us about your authorial project Exit. Will it be a phonogram? Pure rock or is it mixed with other genres? Why the name?
Exit is a put-on-ice dream. A need on pause. The same circumstance that boosted my creativity and that of my husband, Rubén Ruiz. The isolation due to the pandemic ended up frustrating our initial impulse to make a project with our own songs and, at least, produce the demos that would serve as a starting point. Without money or work, or technical resources, we only had creativity and desire. And the support of our colleagues and friends from Luces Verdes (Reinyer Robles, Daniel Hernández and Víctor Rivera), who accompanied us in the composition and arrangements from their experience as creators.
The material for a phonogram was at least outlined. I cannot venture degrees of purity because musical production is not a matter of sewing and singing, and I know that there are other people who would have a lot to contribute.
The name.… We needed (still need) a way out. The pandemic ended many things, with many plans, dreams, projects and goals. I went from being a very social and active person to spending my days cooped up with a baby and a child, with no job or income, trying not to go crazy. It was a very difficult time, which came without user manuals. It was a nightmare that never ends. Exit fairly described us at that time.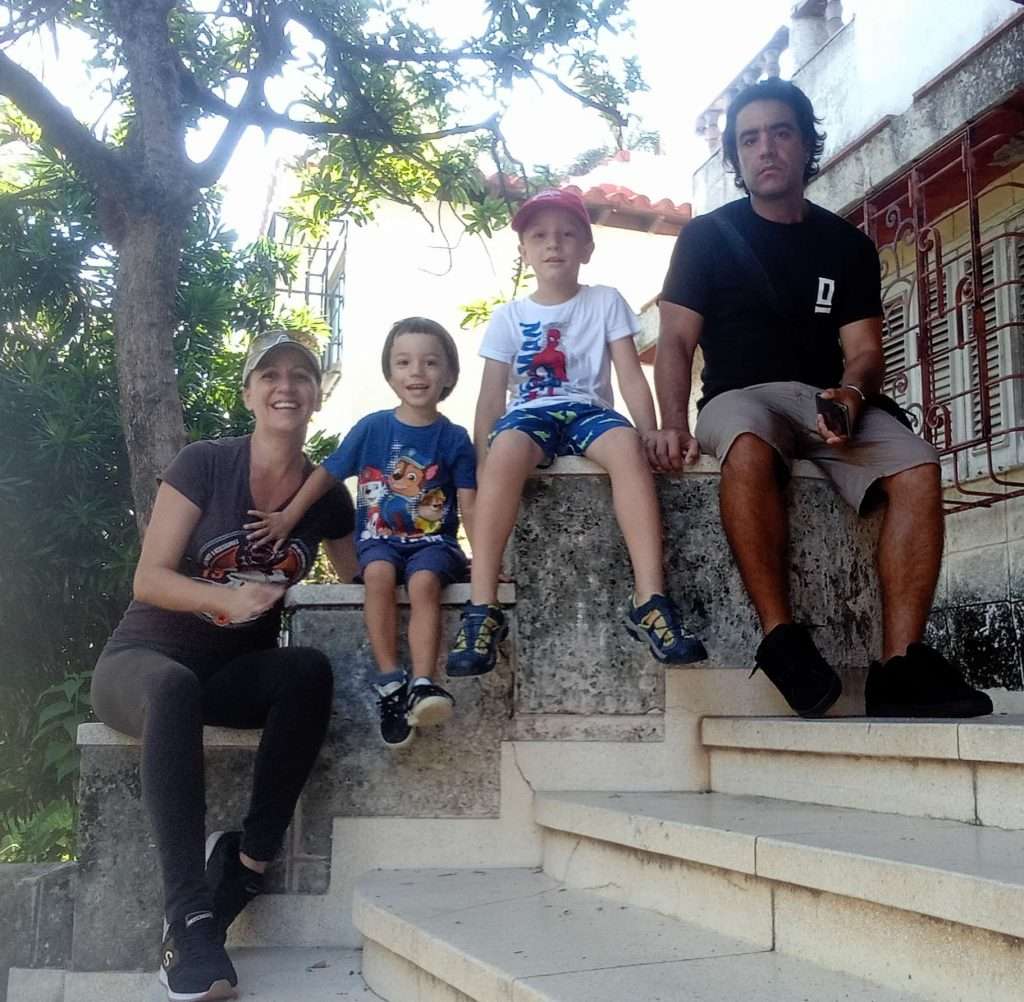 Is it very heavy to be a playwright, actress, singer, composer and mother of two children?
The heaviest of all is being the mother of two children. Heavy is little: it's extreme metal, hardcore of the hard. Everything else is bearable and humanly manageable: it's just economically paid work.
Author