The Celia Cruz Foundation and the Celia Cruz Legacy Project presented a scholarship this Wednesday to the young and "very versatile" Cuban-American percussionist David Carmona, who "plays Celia's repertoire very well."
The Foundation that bears the name of "La Reina de la Salsa" (The Queen of Salsa) chose Carmona, who lives in Miami and takes lessons in two of the city's conservatories, as a depository of 5,000 dollars in support of his musical studies.
The scholarship also serves as recognition "of his great musical talent," said Omer Pardillo, founder and director of the Celia Cruz Foundation and executor of the patrimony of the "Guarachera de Cuba" (1925-2003).
"We have been following him (Carmona) for four years. He studies kettledrum, plays very well and has a great future, because he also plays all the Cuban percussion instruments, and plays the piano," said Pardillo to EFE.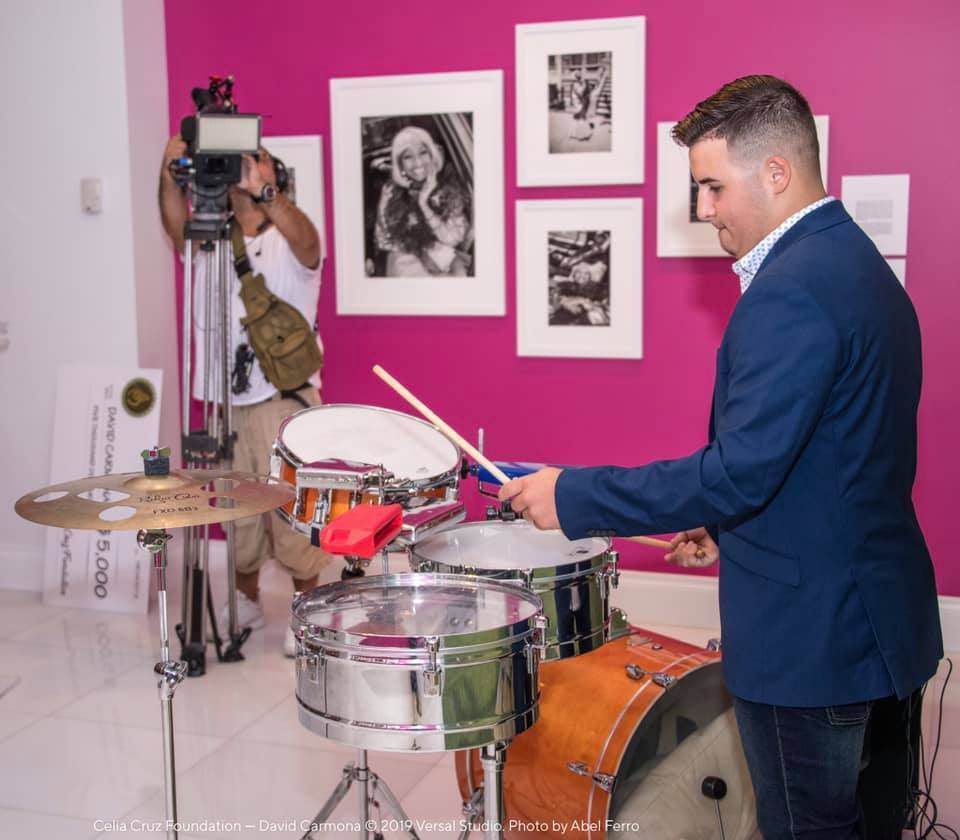 The cash prize is given to the chosen student to buy instruments or take private music lessons, explained Pardillo.
Carmona, who is 14 and the son of Cubans, said that "receiving this scholarship from the Celia Cruz Foundation is an honor and a great blessing."
"Playing music is an art; feeling it is a gift," added Carmona, who studies at the Kendall Conservatory of Music and at the Encore Academy of the Arts, both in Miami.
"His outstanding ear and devotion to Cuban music motivated him to explore the world of percussion, a genre that allowed him to discover an innate talent for playing drums, kettledrum, congas and bongos," reads a statement from the Celia Cruz Foundation on Carmona's trajectory.
Also, the artists who have inspired the young percussionist precisely include Celia Cruz; composer and singer of Cuban origin Willy Chirino, percussionist Tito Puente, salsa musician Oscar de León, bachata musician Juan Luis Guerra and the also salsa musician and singer Marc Anthony.
"Since Celia died, every year we grant some kind of scholarship. We have almost always worked with a school in New York, the Celia Cruz Bronx High School of Music, and in Miami this scholarship has been granted for the third time," explained Pardillo.
The scholarship was given to Carmona during a ceremony at the Museum of the Cuban Diaspora in Miami, where the largest exhibition on the famous Cuban singer, titled "Forever Celia" and which closes in October, has been organized so far (costumes, photographs, documents and personal objects).
Authors