Also read: Lives of King Jesus and House of Glory (I)
In 2014 the Casa de Gloria (House of Glory) church was founded in Marianao in the home of the parents of its pastor, Adrián Pose Coizeau. The perfect type. Young, former Santeria practitioner son of Eleggua, raised in a family environment of a father who is a Palo Monte practitioner and a mother who is a spiritualist. And a tanned body from taekwondo. "I was the leader of the negative, of bullying," he once said in an interview.
But at age 17 he had an encounter with Jesus Christ. And in September 2017, an experience with the Holy Spirit―and with angels. The (new) chosen. "He placed his hand on his head, bathed him in gold dust and told him that he would bring the supernatural power of God to this country. Based on that, Casa de Gloria, his temple, started expanding and its 'miracles' multiplied," said a report by Washington Blade.
That's when Pose knew he should preach the Gospel and work for the Kingdom not only with his actions, but also, they say, writing books. One of them with a slightly long title, but surely not very distant from a Karl Barth or an Edward Schillebeeckx: Cómo convertirse en un hacedor de milagros, señales y maravillas (How to become a worker of miracles, signs and wonders). And that social networks and the increasing access of Cubans to the Internet were a powerful gift to be able to disseminate extraordinary messages and achieve notoriety, including the presence in the weekly package and other forms of advertisement for those who had access problems.
Pose moved his church to the Jesús Menéndez Sports Center's theater, in the same district where he lives, Santa Felicia, "because every day I had more followers and needed a larger space." And he put on his Facebook page the document that authorized him, signed and sealed. One of the first to interview him, Alejandro Condis, reported: "The pastor says that his main reference is a Honduran pastor identified as Guillermo Maldonado, who currently resides in Miami, where he founded the King Jesus temple."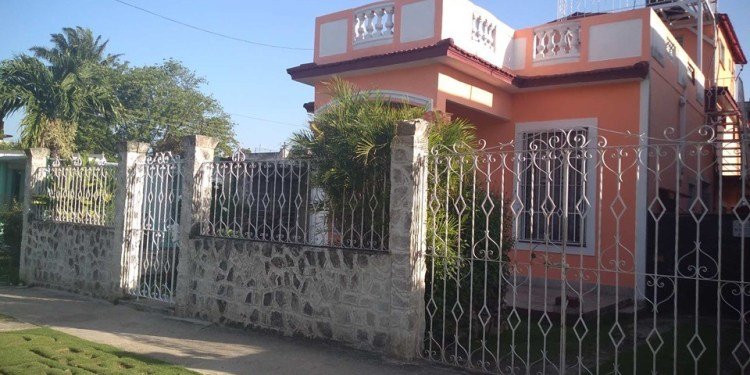 Indeed, on his Facebook page, Pose claims to have studied for a "Bachelor in Ministry at the University of the Supernatural Ministry."
This is one of Maldonado's properties. But he certainly mustn't have done it at Kendall's headquarters―as suggested by the name he writes in English, perhaps because it's a better pedigree―, in any case in a subsidiary in San José de las Lajas, an interesting fact for the experts in religion in Cuba. He recently told a journalist from Paparazzi Cubano: "In December 2018 I graduated from the Supernatural Ministry in San José de las Lajas," where on the other hand he had a vision that he refers to, of course, on Facebook: "A few days ago while I was in the Supernatural University of the Ministry (USM) while going to worship in the temple, my watch collided with something and its glass broke [sic]. And while I was worshipping the Lord told me: 'I break your time and I bring mine.' Someone needs this prophetic word. I believe it is a time of honor and glory for the church in Cuba and in the nations."
There we go. His goals are those of Maldonado, beginning with "bringing the supernatural power of God to this generation." Pose has been built with the same gestures, the same words, and even with the same way of acting and speaking. Also with the same prophecies, one of them to ensure the absolutely exceptional character of the Cuban revival, as Maldonado had already announced in Argentina or Ecuador, and we already know the results. Here we have him live: "What God is going to do in Cuba is so incredible that it's not going to be a resurrection of past things, it's going to be something totally new."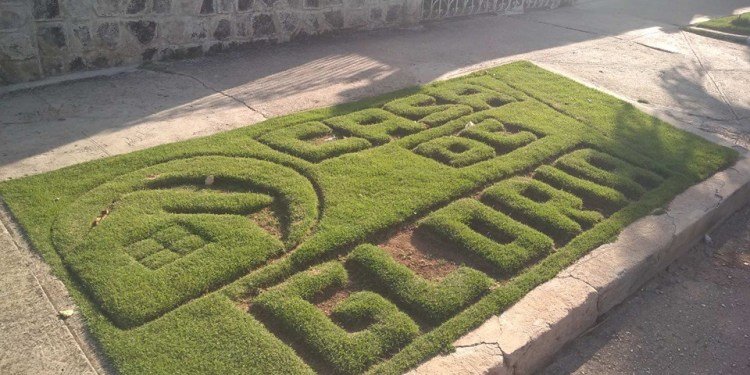 And, of course, also with the same miracles of Maldonado and Benny Hinn: a jaw that is immediately straightened by the action of the Spirit, a synovitis that suddenly disappears from the knee, flat feet that are fixed, an ovary where before there wasn't one, a leukemia that evaporates in a matter of seconds…. The mise en scène includes gold dust falling from above, something that of course took him by surprise when it happened: "In fact, when for the first time in 2014 gold dust fell on a woman," he said, "I was preaching and she interrupted me: 'What is this? What is this?'" Then diamonds appeared on the auditorium. And moneys in bank accounts placed by God in a supernatural way. The pastor of prosperity.
One of his favorite dishes has been the popular religions of African origin, in particular the Regla de Ocha or Santeria. Contrary to what one might think, Pose is not the only one in Cuba who dedicates himself to destroying the paraphernalia of believers in public. As in the Methodist churches of Vedado and Marianao, he does it by using a repentant as a case study in a social space, in his case, on Facebook: "She was a Santeria practitioner and her husband was an Abakuá," he writes. "Today they gave themselves to Christ and renounced Satanism because of that miracle." And in another post, this time participatory: "If before you were in darkness and Satanism, witchcraft and Santeria, and now you serve King Jesus, leave your testimony in the comments."
And he is undoubtedly the one that has given the subject the highest profile among the evangelicals, to the point of turning it into a true crusade and even daring to venture prophecies practically taken word for word from Maldonado: "Just as Cuba has been a negative example for many nations, it will be an example for all nations of how a revival invades the whole nation." And also: "In the next few years, the revival will be so great that it will not be said 'Cuba and its Santeria folklore' but 'Cuba and its Christian values.'"
A dangerous course of action, although perhaps he doesn't know it: the same mistake of the late 19th and early 20th centuries U.S. missionaries, which at this point came for money and lost their shirt when trying to achieve a Cuba for Christ that the island's religious-cultural diversity rendered it impossible since then…, but undoubtedly stimulated by the great evangelical advances that have been displacing Catholicism in countries such as Honduras, Nicaragua, Guatemala and Brazil…. The wave.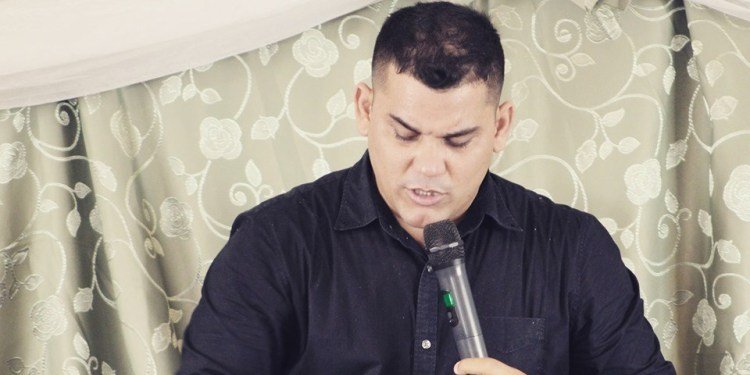 Now Pose emblematizes his achievements in this field resorting to a figure in the artistic world who has renounced the devil and embraced the true faith. "God bless all Cuban artists," he says with someone from TV next to him. As for the former, he does exactly the same as fundamentalist Christianity with the Muslims. But there we go again: it is about disqualifying everything that is alien and abominable to a group of chosen who found new structures (the wave). And above all of another dogma, equal or worse than previous ones, especially during the time when under the weight of the Soviet manuals religion was considered "a fantastic and distorted reflection of reality" and that religious individuals had ideological problems and had to be left out of the game.
That game of exclusions is the same, but now exercised from another manual by overwhelming men based on the power of the cross and denying access to the Kingdom to LGBTQ people, Santeria and Palo Monte practitioners, Abakuás…, unless they renounce their identities and take a step forward.
"Beware that no one deceives you," Jesus Christ once said to his disciples.
Also read: Lives of King Jesus and House of Glory (I)
Authors