A triad of Cuban jazz players has conquered the scene in the world mecca of jazz: New York. It's no small thing. It took them years and working like beasts.
New Orleans was the cradle of the genre, but since the early 1920s, jazz has been the soundtrack of the Iron Babel, with the voices and hoarse, fine spirit of Duke Ellington, Jimmie Lunceford, Louis Armstrong, Billie Holiday and Cab Calloway, among other Cotton Club patron gods.
That kilometer zero of New York jazz, in the black neighborhood of Harlem, was a creature conceived by a boxing champion and a gangster in prison who was born under the perversity of a cynical paradox: he generally did not admit blacks in the public.
Triumphant trio
Planting a flag in that devilishly competitive territory that is New York is a pike in Flanders. So hats off for Elio Villafranca, Pedrito Martínez and Dafnis Prieto. They are victors in a jungle —like all of them, Darwinian — in whose neighborhoods "there are people who sleeplessly vacillate as if fresh from a bloody shipwreck," as Lorca described in his book Poeta en Nueva York, written between 1929 and 1930 and which resulted from a frightening experience for the Andalusian in the middle of the financial crash.
With the impetus of a bulldozer and the recycled exoticism of what is Latino as a cultural label, Cubans have penetrated the most sophisticated and elitist circuits of the Big Apple, the most cosmopolitan Atlantic city on the planet where more than 800 languages are spoken and where if you want to see Woody Allen play clarinet with his The New Orleans Band, you can do it on Mondays at Carlyle Café with $120 in hand.
Villafranca, Martínez and Prieto are not only admired in purely musical niches, where the latter is even the owner of a jazz club; but also academicians, be it as professors, authors of technical literature or scholars.
"The impact and notorious success of Cuban musicians in the New York jazz scene is perceptible in multiple dimensions," said musicologist Neris González (Granma, 1974), during a recent workshop at Casa de las Américas, Havana, on the Cuban presence in the scenario of Latinos in the United States, the largest ethnic minority, with close to 20% of the total population of the North American country.
A scholar of the phenomenon, González has followed the path of Cuban jazz players from the diaspora since the 1990s and revealed the various lines that feed it: the artistic, "setting important guidelines for the scene where they have arrived, the same in the United States or outside of it, not only as project leaders but also as members of other groups." The creative, "taking certain spaces to position themselves as spearheads"; the academic and recording industry, and, finally, the field of recognition of prizes and scholarships.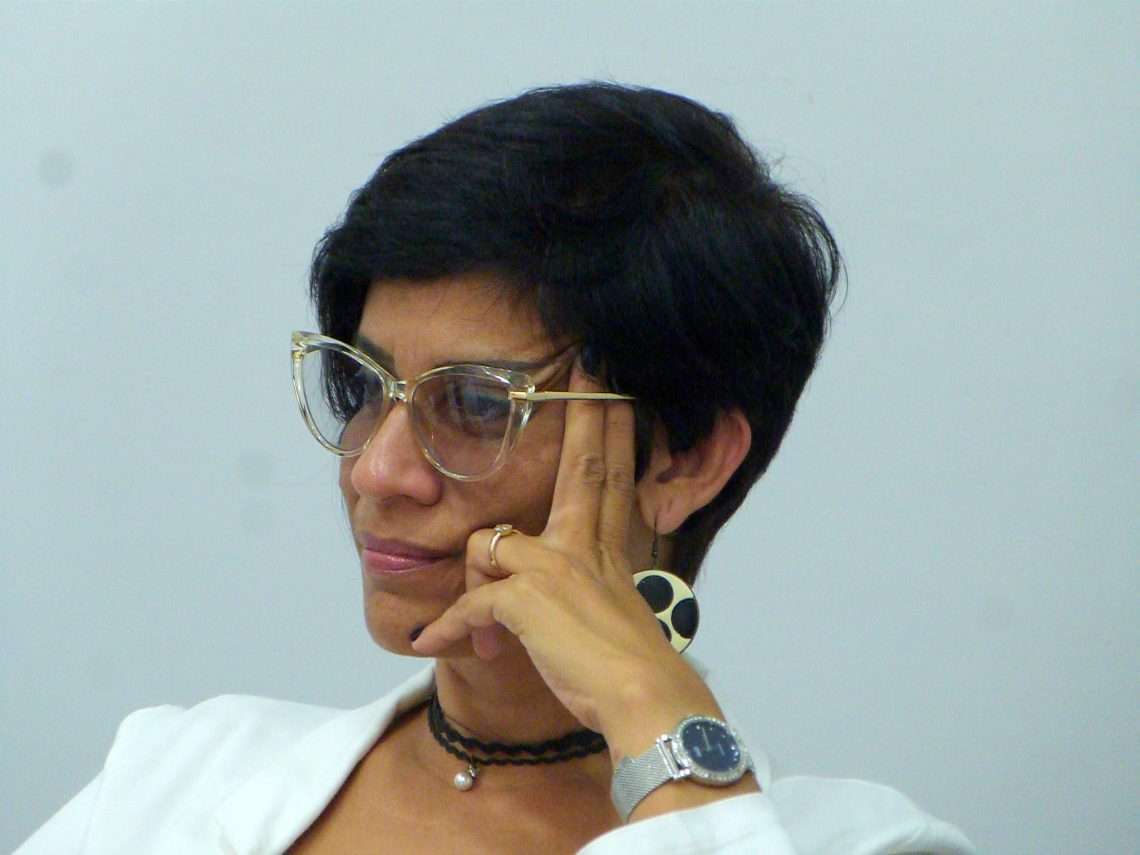 Villafranca. From tobacco plantations to skyscrapers that block the sun
"I've worked a lot," Villafranca acknowledged a couple of years ago to journalist Ernesto Flores, from the BBVA bank's website.
Born in San Luis, Pinar del Río, the pianist grew up in a farmer environment, where the best tobacco in the world is grown but not jazz, oblivious to rurality and its sound world of tunes and guitar playing.
The boy Elio wanted to be a painter and, when he became interested in music, he studied a bit of guitar. A fan of the rock stridency of AC/DC or the stylized singularity of a Queen, it would not be until he studied piano at the Higher Institute of Art, in Havana, with Russian and Cuban teachers, that he would be seduced by Rachmaninov and Prokofiev. He also graduated from ISA with his first academic choices: percussion and composition.
"His creations, endowed with a high rhythmic and percussive component, are impregnated with the cultural roots that his native Cuba has given him within other expressions of the Caribbean fused with jazz," González considers, recalling that Villafranca's music is considered "visionary and emotional, innovative and technically brilliant."
In 2003, his first album, Incantations/Encantaciones, placed him in the orbit of the greats by being selected among the fifty best jazz albums of that year by JazzTimes Magazine.
With close to a dozen phonograms, Villafranca has been compared by critics with piano geniuses such as Duke Ellington and McCoy Tyner. In 2015, Chick Corea, with whom he had a great professional connection, chose him as one of five artists to present at his exclusive jazz festival.
Nominated a couple of times for Best Latin Jazz at the Grammys, winner of several academic awards — he received the first, the JALC Millennium Swing Award — and demanding scholarships — the Guggenheim Fellowship for advanced teachers —, the author of the magnificent double album Cinque, with the participation of Wynton Marsalis, is a professor at the Julliard Conservatory, Temple University, NYU, and the Manhattan School of Music, in addition to having written several books; among them, the funny Who Ate the Pie? for children, and being a representative of the Steinway & Sons piano brand.
Pedrito: When Havana is small for him
An express portrait of Pedrito Martínez results in a self-made man. Without setting foot in an academy, he is a natural genius whom Wikipedia compresses like this: "Cuban percussionist, drummer, singer, dancer, bandleader, songwriter, composer, and educator. He was born and raised in Havana, Cuba. He is a Cuban Conguero performing classic Cuban Rumbas, Afro-Cuban folkloric and religious music. He is a Santería priest."
Born in 1973 in the Havana neighborhood of Cayo Hueso, birthplace of Mario Bauzá and Juan Formell and Chano Pozo's place of residence in the El África tenement house, Pedro Pablo Martínez was an 11-year-old prodigy who played whatever was put in front of him, congas, bongos or batá drums, in addition to displaying a typical vocal timbre typical of Cuban street vendor songs, those that now decline with the standardization of pre-recorded voices.
He went through established groups such as Los Muñequitos de Matanzas and the Tata Güines group, one of the island's percussion totems, and in 1998 he went on tour with the band led by Canadian saxophonist Jane Bunnet.
He didn't come back. It was his passport to New York, where he shortly after won first prize in the Thelonious Monk Afro-Latin Hand Percussion Competition, presented at the Kennedy Center in Washington, DC. In 2000, the Spanish Fernando Trueba made him appear among the greats of Latin jazz in his documentary "Calle 54."
Founding member of the successful Yerba Buena — Xiomara Laugart was its vocalist — he recorded a couple of albums with the band and toured Europe and the United States until in 2005 when he created his own project called Pedrito Martínez Group.
With the self-titled album, the percussionist touched the skies: it was nominated for a Grammy for Best Latin Jazz Album and was chosen among NPR Music's Favorite Albums, a project of National Public Radio, of 2013, in addition to being among the Ten Best Albums of that year of the Boston Globe Critics. Wynton Marsalis, John Scofield and Steve Gadd appeared as special guests on the phonogram.
Martínez's group has its headquarters in La Guantanamera, a Cuban food restaurant on 8th avenue, downtown, where you can savor fried yucca stuffed with meat, refresh yourself with mojitos and listen to the best Latin jazz you fancy.
"You can't leave without watching this musical show while you dine!" wrote an inflamed Spanish tourist for Tripadvisor, an online platform that acts as a rating agency for tourism businesses based on millions of opinions. Martínez's establishment obtains a favorable majority, who confesses to being amazed by the place's treatment, offer and music.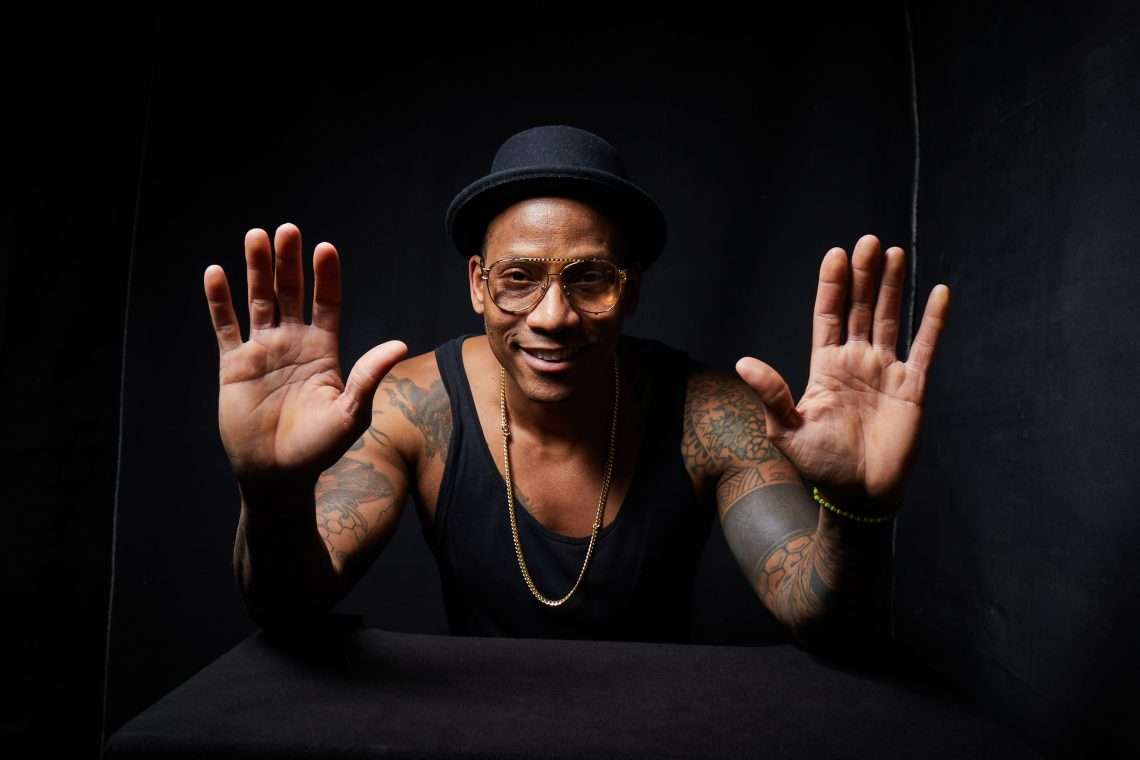 According to musicologist Neris González, La Guantanamera is a "reference place where the main players in the music industry go, not only jazz but also from other scenes." Paul Simon and Roger Waters are a couple of regulars, among many.
Being "one of the best congueros of his generation worldwide," according to González, the range of celebrities who have requested Martínez's services ranges from the most British with Sting, Clapton and Elton John or the most American with Springsteen and Paul Simon, even the most salsa with Rubén Blades, going through the cream of jazz — Latin and not — with figures such as Wynton Marsalis, Cassandra Wilson, Eddie Palmieri or Lee Conrad Herwig III, and his compatriots Gonzalo Rubalcaba, Paquito D'Rivera and Alfredo Rodriguez.
The album Duologue, by the latter with Pedrito Martínez, builds a conversation "coherent between the rumba heritage, including timba, and the codes of jazz…from very different perspectives," where the pianist contributes academic education — with flickers of Bach's and Stravinsky's influences — and the percussionist, folklore and oral tradition, the expert González said.
Ver essa foto no Instagram
Dafnis: The demigod of Cuban jazz
In Greek mythology, Daphnis was a Sicilian demigod, son of Hermes, credited with inventing bucolic poetry.
The Cuban of the same name, with surname Prieto, is identified as an "out of the ordinary" drummer, whose academic contributions to the execution of the instrument are contained in a couple of highly "innovative, analytical and instructive" books: Un mundo de posibilidades rítmicas, lecciones de batería y reflexiones sobre el ritmo, 275 pages with 338 audio tracks and 33 video clips and Sincronicidad rítmica, destreza rítmica individual y colectiva: un curso para no bateristas, 56 pages and 188 audio tracks.
"His revolutionary drumming techniques have had a powerful impact on the Latin and jazz music scene at a national and international level," ponders Neris González, highlighting Prieto's playing style, "because of the coloring of the sound," which has allowed him to become "one of the most influential musicians in contemporary jazz" with a "brilliant career" as a teacher who "has offered numerous master classes, clinics and workshops around the world."
In 2011 came the great boost to his career: he received the McArthur Foundation scholarship, known as the Genius Grant, becoming the first Cuban musician to obtain it and the second drummer since it was created in 1981. The first was nothing less than Max Roach, in 1988.
Born in Santa Clara in 1974 and a graduate of National Art School in 1993, Dafnis Prieto has accumulated an overwhelming roadmap, with more than thirty productions as a drummer alone and nine personal albums, several Latin Grammy nominees and one awarded, Back to the Sunset, in 2018, with the Grammy Award, in the Best Latin Jazz Album section. His teaching work, meanwhile, has left a trail of accolades at New York University and at the Frost School of Music at the University of Miami, where he currently heads the jazz department.
Among his most outstanding brilliant ideas, recognized by González, is his "amazing ability to establish playing with rhythm and time," a test of virtuosity that his contracting partners notices for recordings and live concerts such as Eddie Palmieri, Carlos Barbosa-Lima, Arturo O'Farrill, Dave Samuels, Michel Camilo, Steve Coleman and his compatriots Jesús Chucho Valdés and Paquito D'Rivera.
"That's the magic of Prieto: he has the ability to deliver compositions and arrangements that are clearly his own, yet deftly leaves room for the full-speed improvisation of a truly great band," opined the influential American magazine DownBeat, founded in 1935.
In 2019, and twenty years after his departure Dafnis Prieto returned to the island, an event filmed by the Emmy-nominated filmmaker Saleem Reshamwala, who titled it Back in Cuba.
"I don't think about genres when I make music. I'm not interested in that," said the artist then, who founded his own independent music company, Dafnison Music.
Give and take on the island of all kinds of music
"The migration process brings with it an interesting and increasingly nourished give and take from a creative perspective," said Neris González, one of the most tenacious organizers of events such as Cubadisco, JoJazz — to launch young talents — and the editions of the already Jazz Plaza Festival, founded in 1980 on an esplanade in the heart of Vedado, which in the beginning was police-lit, with faulty amplification — sometimes the feedback was the cause of happy whistling — and with wooden stands — always tortuous if the artist was loathed.
Known, chauvinism aside, as the island of all kinds of music, Cuba is one of the world sources from which numerous rhythms and authors, Western and not, have drawn since the 20th century.
In The Beatles, "a good amount of Cuban rhythms and percussion elements flourish in their songs," Cuban researcher and musicographer Ernesto Juan Castellanos said a few years ago.
Jazz and emigration
For Neris González, jazz players have been and are the child prodigies of Cuban musical emigration, which began in the 1940s with trumpeter Mario Bauzá, then based in the Big Apple, where he founded a band with his brother-in-law Frank Machito Grillo, which he called Machito and his Afro Cubans.
In 1940 Mario Bauzá began his relationships with Dizzy Gillespie, Charlie Parker, Stan Kenton, and many other world-top jazz musicians. The song "Tanga," by Bauzá, is considered by scholars the first work of the Afro-Cuban Jazz genre.
This historic emigration "is a reality that exponents of other types of Cuban music have not experienced in the same way," warns the specialist, citing names assimilated by the American jazz establishment, such as Gonzalo Rubalcaba, the brothers Yosvany & Yunior Terry, Francisco Mela, Román Filiú and César Orozco, in addition to the aforementioned magnificent triad, who "decided to try their luck in the New York scene from the 1990s in search of better alternatives for professional growth, persisting with other Cubans already settled in the area such as Paquito D'Rivera," one of the top saxophonists of the last forty years.
Dialogue and plurality music
Jazz is mixture. That's a commonplace, but Cubans make the phrase not redundant. The sound swarm they achieve is so formidable that it makes any audience move their feet and soul. From Cartagena to Tokyo, they decode it without carrying it in their blood.
González speaks of "coexistence and dialogue between the different sound references" that has given rise to "new discourses assumed by Cuban musicians from jazz that have resulted in proposals where plurality has been imposed."
In the "plurality" intervene from the traditional Cuban and the music of African background to generic elements of the Caribbean and South America, including flamenco airs, which have allowed "some successful pairings," in addition to the Anglo-Saxon influence.
In terms of an identity that is always under construction, "this has had an impact on a transformation of the notion of what is Cuban," says the expert, through a creative flow that follows different paths and that is "equally nourished by traditional American jazz, Latin jazz, the wide arsenal offered by music with an African background and traditional genres of the island; while others develop a line closer to free jazz, to experimentation and some even adhere to indebted tendencies of contemporary popular Cuban dance music, understood as timba, in a frank link with rumba, jazz and traditional music," summarized the expert about this great exercise of constant fusions.
Double channel
An interesting fact. In recent times, the jazz diaspora has issued double-channel signals, thanks, among other factors, to the de-ideologized opening in the Cuban musical circuits, at least in jazz, whose languages are usually safe from politics, although not all of their authors, of course.
"There is an inverse process in which the actors of the same give significant importance to the insertion of their work and its recognition on the island," musicologist Neris González says, placing as evidence the participation of emigrated musicians in the Cubadisco award and the Jazz Plaza festivals and the will to repatriate after a long stay in the United States.
"They are looking for an immigration status with double residence that allows them to interact with different publics and audiences, both Cuban and American. We can cite examples such as those of drummer Horacio El Negro Hernández and Dafnis Prieto himself," González specified, alluding to the old dream of many artists, musicians or not: one foot here and the other there and for that juggling not to bring problems to anyone.
Author