Help us keep OnCuba alive here
The news was a bombshell in Havana. Jazz star Dizzy Gillespie, visiting Cuba to participate in the International Jazz Plaza Festival in 1985, approached a young Gonzalo Rubalcaba on the stage of the Parisien hotel, to invite him to the concert he would give the following night. The musician, barely 17 years old, was surprised and after that a horizon of infinite possibilities opened up in his career.
Gonzalo is today, along with Chucho Valdés, one of the main exponents of Cuban jazz on the world circuit. The musician left Cuba more than 30 years ago and his career quickly rose to the pinnacle of jazz. With several Grammy Awards and major collaborations in the jazz world, Rubalcaba was preparing to embark on a new world tour with singer Aymée Nuviola, but the project was postponed due to the coronavirus pandemic.
From his home in Miami, where he lives "just about 4 minutes away by car" from his colleague and friend Chucho Valdés, Rubalcaba has spent almost 3 months in confinement with his family. He has used this time to finish the album Viento y tiempo, which he recorded with Nuviola, and to carry out other priority projects in his career.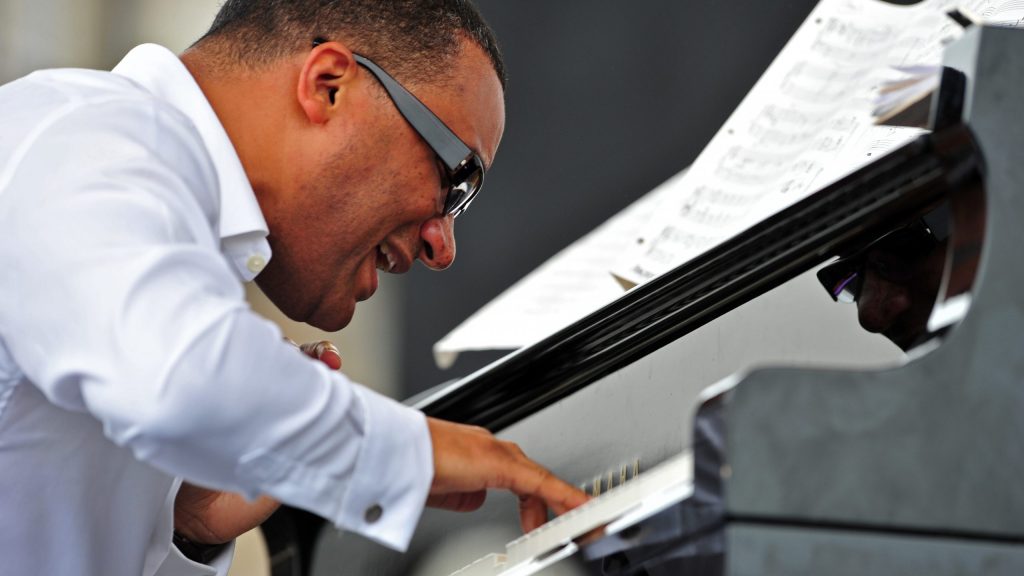 "There are many things in my way of life that have not changed. I have very specific customs when I'm at home and practically immovable hours. I have my time to get up, to work in the morning, and an itinerary of everything I'm going to do during the day, which is linked to projects I'm working on, either directly with the piano or in the field of composition. In the afternoon I go out to do my exercises. None of that has changed. Of course I have been at home because we lead a rather family life. There are things that have been lacking, such as socializing a little. Incidentally, it's not that I'm the typical person who socializes a lot. But the possibility of going for a walk, going to a theater, to a restaurant, whatever you do as a family, disappeared," Rubalcaba tells this journalist via online from Miami.
The musician analyzes the pandemic's impact on many people and musicians around the globe. "The tours, concerts, all the professional commitments that I had agreed to disappeared. There was no talk in any case of canceling them, but of postponing them. Summer for us is the most important stage of the year because it's when most work is done and all jazz festivals around the world are held. There are also concert cycles in theaters. All that has stopped. And that situation has multiple consequences for the artists, both economic, artistic, and psychological in some cases. There are people who the only thing they have done in their life is to go on stage and do their job. Now, after 50, 60 or 70 years they will be more than six months without doing this on a mandatory basis, not by their own decision. That brings disorders in many areas of human behavior. It's not normal. Man is not designed to be caged. To be hidden. Even physical contact with people has had to be avoided. This has an impact that will vary according to the personality of each person, their spiritual state, their emotional capacities. Many people almost live at their workplace, they live on planes, traveling. In many cases, the family has taken a back seat. That is the way of life of millions of people in the world. Now they have to resume a way of life that was practically lost and bond more with the family, they have to resume communication with their loved ones. And I imagine that in some cases it has been dramatic because those things are not learned overnight."
For Rubalcaba, the way in which the return of art is being approached after the hardest months of confinement is completely wrong. "For us music and arts professionals, it is a bit troubling how the reopening is being addressed. Culture is the last of the fields to open. I'm referring to the programming of the theaters, of everything linked to culture. I think it's a mistake because I don't believe culture has a decorative function in society, but an essential one. On the other hand, if the world of culture is the last to open, it will also be the last to recover from all the economic damage it is suffering. If artists don't go on stage, they can't live off their work. It is unfortunate that the economic aspect has to be mentioned so much, but it is a reality.
"I've heard comments that affirm that playing from home, and doing concerts online will be the way in which artists will be relating to the public, which will remain for the future. I think it is a mistake to think that way. That isn't the foundation of what we know as a concert. It isn't the natural way to establish a concerted relationship because for that there must be an audience. We can't think that this is the only way that will exist. It seems absurd to me."
How do you see the future of music after this pandemic?
I'm not saying that this practice of doing online concerts has to disappear when we return to normal conditions, which is not going to be the normality that we know so far. It can exist as an alternative, as another reality. In fact, it already existed, but artists didn't depend on this practice to be able to live and make art. And that is what we have to avoid.
For me, these types of concerts are a very uncomfortable method because when I play from home I feel I haven't moved or gone to any rigorous space that requires and allows me to perform professionally. I still think I'm at home and I don't feel my home as the stage for a concert. The interpretation of music takes its maximum splendor in the space that has been created for it to be heard. Even dressing up to go to a theater has enormous power. We're losing ourselves a little in the way we are projecting the future.
Have you developed a project during this time of confinement?
I haven't stopped working at home. Now I'm going to release an album that in some way has to do with the piece we recently released with Cimafunk. The song is a single and will not be part of the album, called Viento y tiempo, like the Kelvis Ochoa song we included. These months have gone by very quickly because of being involved in the post-production of that work. We've just delivered the album to the digital platforms. This work has allowed me to breathe and lessen the effects of confinement.
Last year Aymée Nuviola and I decided to work together. We had been talking about the idea for a while but finally in 2019 the conditions were given to carry it out. So that project was taken to Japan where we did six shows at the Blue Note Tokyo. We had thought about recording them to leave testimony of those concerts and to know if with this material a live album could be made. Fortunately, it was done. Production of the album began in February and we planned to tour with that project as of June in the United States and Europe, but it was postponed. A very few days ago the mastering of the disc was finished.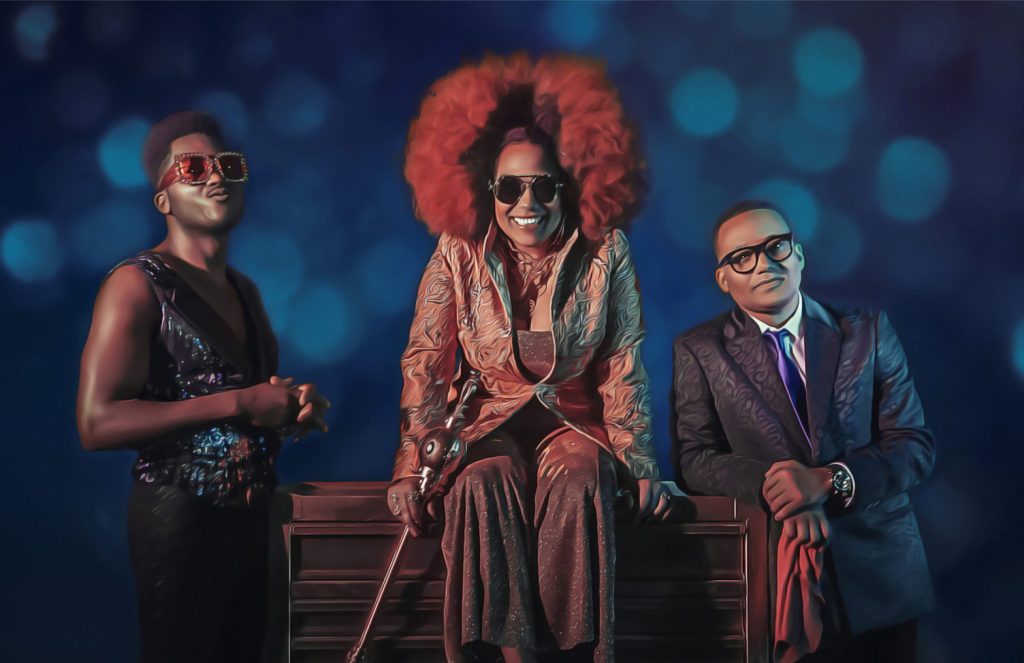 Last March you played with Alejandro Sanz in the concert he gave via streaming at the beginning of the confinement. Was the organization of that concert complex in one of the most complex moments of the quarantine?
I think it was one of the first concerts done at this stage. There is a producer named Julio Reyes who has great prestige and who works with many important figures. On more than one occasion, Julio, when he has been involved in certain productions, for some reason has thought of me and invited me to participate. About three or four months ago he called me to play a song on a disc in tribute to Joaquín Sabina. In the album, many figures were going to sing their songs, among them Alejandro Sanz, and he called me to play the piano for him. Alejandro loved the work that had been done. Then when Julio thought about doing it "live" he formed a band and invited me to be part of that concert with Alejandro. It was initially just a concert by him but then Juanes joined after learning about the project. There were practically no rehearsals. We were two hours in advance at the place where the concert was going to take place, in Julio Reyes' studio. While the sound was being tested we reviewed the songs that were going to be played. In fact, the live broadcast caught us when we were talking and we had to start with the people connected. That emerged in the most spontaneous way possible and had an incredible acceptance.
In January it was announced that you would present the project Viento y tiempo with Aymée Nuviola to open the Jazz Plaza Festival in Havana, but then the presentation didn't materialize. Why was that show canceled?
What really happened was that they gave the news when there were still a number of unconfirmed details. Or rather, there were details that they confirmed and then denied, they said they could not specify. When the details of the technical conditions that we needed to do the concert were sent, the only place that had that infrastructure was the Alicia Alonso Grand Theater. That theater is the one with more or less a piano in good condition that can be used.
The Music Institute said yes, that there were no problems, that everything was fine. Nothing more was heard for a while. But when our offices spoke to find out if everything continued as planned, they told us that it could not be done in that theater, that it had to be in the Karl Marx, but we could not give it there. That theater doesn't have the conditions for a concert like this. A few days before they gave us the programming, they told us about the change. It was then that everything stopped. That was the essential reason why it could not be done. The annoying thing is that, even though the offices were already talking about all this, they said we were going. This type of information puts the artist at a disadvantage because it creates a state of opinion among people by not saying things as they are.
Last year you toured with Chucho Valdés in a duo project that reached important international stages. What experiences were you able to have from that tour?
The first time it was performed was on the International Jazz Day that was celebrated in Havana in 2017. From there we spent a year and a half touring. We were able to take the project to many places; most of the stages were spaces dedicated to classical music in countries such as Austria, Italy, London, Luxembourg, China, Korea, Japan, Brazil, and the United States. The public's and critics' reception was very important. We had a fairly ambitious repertoire from the point of view of styles, composers, nationalities, cultures. There was Brazilian, European, American music. We took on a series of challenges that evidenced the commitment we made to that project. We also played music by Chucho and me. The fact of playing with a constant frequency allows the projects to be embraced and acquire a maturity, a time and a cadence that is important. You start gaining confidence in communication with the other and in the material that you defend. Tours give you the opportunity to spend a lot of time with the people you are working with. A piano concert usually never lasts two hours. That's all you can be on stage, outside of that you spend the rest of the time traveling or thinking about other projects. One shares much more time with people who are off stage than during the concert. If that offstage relationship doesn't work well, it can affect the outcome of the concerts. In that case I was very satisfied with what we were able to achieve and we enjoyed it a lot because there was also the human aspect.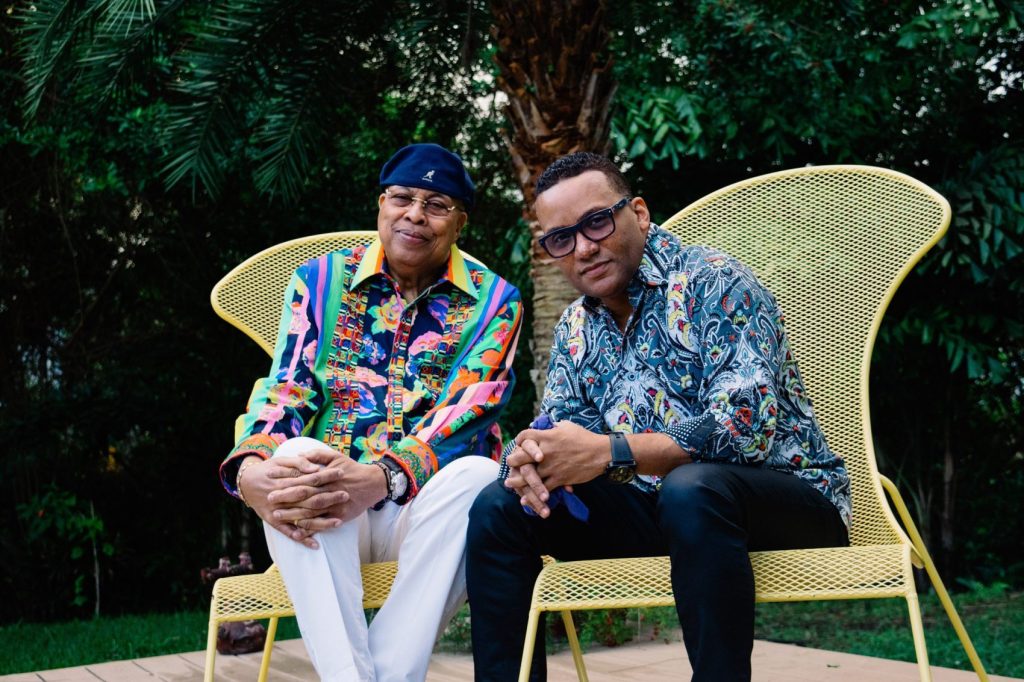 Did you ask for any specific requirement to share the stage with Chucho?
All projects have something one should prioritize in order to achieve what the job represents. In the last 20 years I've been involved in many collaborations with singers, duets with different musicians. Each project requires something specific. That is given in the nuances of the repertoire you play, the story you tell, the demands of an aesthetic, technical nature. This project with Chucho had many rough edges. There were moments that required a certain level of virtuosity, but the project was not only that. It was so much more. The interesting thing was to treat the genres in their original state and then transform them, take them to another point. For that, it isn't enough to play the instrument a lot, but to have an awareness and a degree of important musical information that allows you to know where to start with something and how to transform that "something." That is, go to the essence of things and know them, and then transform them. That was a little bit what we did. Because we live so close, we rehearse in our homes. I went to his and sometimes he came to mine. We had time to prepare everything.
In 2011 you returned to a stage in Cuba after almost 20 years of absence. Do you remember how you lived that return?
I think all Cubans have experienced that feeling of not understanding exactly why there are so many things you can't do, express and transmit on your own soil. We have been at this for many decades. We still haven't learned that this type of practice does not add, but subtracts and does not help at all. The only thing it has achieved is dividing, festering feelings; nothing more has been accomplished than weakening us as a nation, as generations, as cultures.
During all that time that I was not present in Cuba, I was asked questions at press conferences around the world. The questions were always the same: Why don't you go to Cuba to play? My answer was also the same: "Because they don't invite me." There is something that has to be clear. I can't go to Cuba or anywhere in the world if they don't invite me to play. No artist can say where he's to play or not. That, regardless of political, ideological, or diplomatic conditions, whatever you want to call them. There is something that has not been understood. The reason why a Cuban does or does not go to his country, whether or not he agrees with the structures or the system that exist in the country, is not only given by those factors of society, but because he has to receive offers and invitations through the logical channels that exist throughout the world. Why I'm not invited is another question, don't ask me why I'm not going. Because it would seem that the problem lies with me. They are two completely different angles of looking at the situation. So I don't know if that approach was ever heard in Cuba by the relevant structures and they decided to invite me. That was what happened all that time.
When I arrived I found myself in the situation that there are many of my generation who no longer live in Cuba, who are no longer in Cuba. You find a generation gap because you meet many people you don't know, although there are others who remain. As humans, in the end one always looks for that generational connection that one has lost because everyone is in a different place. That is the first thing you feel. The other thing you feel, and it is very unfortunate to have to say it, is that many people look at you as if you were the cause of the problem because you're not there or because you decided to live elsewhere. That is not true. Artists and anyone from any part of the planet, at any given moment, have the freedom to explore life, and its possibilities, anywhere. That is purely genuine for whatever reasons, both intellectual, political, economic, creative, sentimental.
People have the right and the possibility to do it and we can't fit everything into the space of labeling you as an enemy. If my ideas or my way of thinking are against, or don't connect with the reality of a place, I'm not an enemy. I don't feel like the enemy. You have to see how the other side sees it because we all have a different perception of things. There must always be the intention of the freedom to think, to do things as one believes, and based on that, one is wrong or right, which is also a right that individuals have. One doesn't appreciate whether the steps have been consistent or relevant, if one doesn't carry them out.
All this was a little what I experienced when I returned to Cuba, of course there were always exceptions because there were people who received me with great affection, with great respect, with admiration; people who had been aware, as far as they could, of what I had been doing outside of Cuba. There were also others who knew nothing, for whom I was a totally unknown name until then, which tells me to what extent not being there makes you invisible.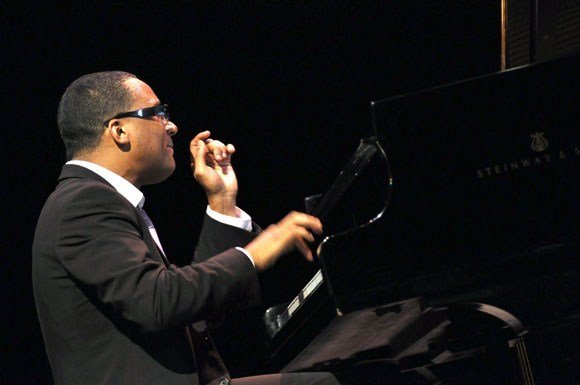 Did you feel out of place or out of context during that return to Cuba?
It's very weird. I think I said it in a documentary that was made when I recorded the album in homage to Bola de Nieve with Pancho Céspedes. When I was approaching Cuba, I remember that Cuban land started being seen from the plane and I made a comment because it was what came up. "I know this is Cuba, I also know that I'm from here, but I also know that I no longer belong to this."
That's how I felt. No one can ever erase that I'm Cuban and will be until the last day of my life. No one can erase that I was born and raised there, and that a part of my training as a person and professional took place in Cuba, among many other things that can be named. The truth is that I no longer belonged to that reality that exists or existed there. I belong to another, which is where I live and where I work.
However, you continued coming back to Cuba on several occasions. Why did you decide to maintain that itinerary?
I'm happy with that. No matter what, there is the Cuban public that has every right in the world to see and hear everything, and then make judge. That is called having references. It's the possibility of giving a nation as many references as possible, and that is what allows the public and individuals in general to have the capacity for consistent judgment. I think that somehow we all have to collaborate with that so that people see everything they can. That will not change the ideas or way of thinking one has. It must be clear that denying my art to my own people is also out of place.
What is your assessment of the Cuban jazz school, especially the work of the youngest instrumentalists?
There are a lot of talented musicians right now, from young pianists, percussionists, bassist trumpeters. That somehow speaks of music's health in Cuba, something that is part of Cuba's history, a history that goes back many years. Cuba has always been designed as a nation to offer very high-level artistic manifestations. Now there is a generation about which I am very happy because of their seriousness. It's not just about the ability of young people to move quickly, with force, but about their intelligence and awareness of what they are doing.
We almost always separate these qualities and think that the younger they are the less mature their discourse is. However, what is happening is very admirable, there is a lot of maturity at very young ages. The school does not give that. It's due to the possibility of having access to more references, to other testimonies on how to make music. You can find these young kids at festivals in Japan, Europe, the United States; that is the true benefit of having contact with other media. It's not just about what they are going to take, but what they are taking from there. What they acquire in those places. Currently they have much more update about their music than in previous times. Now there are means in the hands of some people in Cuba that didn't exist when I was young and that allow knowing in real time what is being done in other parts of the world.
Before we were a little out of date because neither the technologies nor the means that exist today existed. Nor did we have the possibility of contacting an outside world that would allow us to be aware of what was happening. That barrier has been narrowing. The school has always been visible in the generations of the last 50 years; however, that school in the case of Cuba was very orthodox for a long time. It was not allowed or was not seen well that one had relations with other forms of making music, something that was inevitable. There was no room for another vocabulary or for another aesthetics that didn't come from classical music. In this sense, Cuba has gained. There is a little more coexistence between classical music and other ways of making music. This is perceived in the new generations and I find it great what they are doing, their way of playing, of composing, even when they don't have all the conditions or instruments.
The piano has always been the fragile aspect in Cuba. It has become difficult to have a good piano. Budgets have been approved but they don't realize that once you spend 200,000 dollars―which is what a 9-foot Hamburg Steinway can cost―and put it in a recording studio, the process doesn't end. At that moment another begins which is the care of the instrument. With pianos that problem has always existed in Cuba. Money has been approved several times to purchase them. But to achieve the culture of sound that the instrument produces, you need to increasingly prepare it to have a certain level of quality.
When you face an instrument in good condition you can become aware that there are a series of details you've lost, because your training is not based on that reference. The only way to evolve, to grow, is to say these things as they are. I teach at the University of Miami and I always say that it's not just about studying piano for 5 hours, but to review the process you've designed for that. If you sit in front of the instrument every day to look at yourself, to tell yourself how beautiful you are and how great you are, you can be sure you're wasting time. One has to be aware of the problems one has, of one's weaknesses, of what one can't do well, of what one has not achieved. That is the moment to sit down in front of the instrument and suffer with that. That is applicable to society and everything.
You recently recorded with Cimafunk the song "Azúcar pa' tu café." How did the idea of ​​collaborating with this young Cuban musician come about?
That idea came from Aymée Nuviola's manager. I had already heard of Cimafunk but hadn't seen him working, nor had I seen videos of him. On one occasion I was talking with journalists from the Nuevo Herald and they told me about Cimafunk and everything he was doing, about his concerts with Alejandro Sanz in the United States and that everyone was delighted with him. That was the first time I heard of Cimafunk. Then I didn't know anything else about him until one day Aymée's manager told me that they were going to produce a single for a song she wrote, but they wanted to do it in the spirit of joining funk with the essence of Cuban music.
When Aymée's manager was about to give the song a voice, it occurred to him to call Cimafunk and invite him as a special figure. He was in Europe and came straight to Miami. Days later we made the video clip and it was a fiesta. Cimafunk has a very contagious personality. I have no doubts that he is doing something that is beginning to show a new path, a new form of what dance music is in Cuba. I don't think it's too premature to say it. What he projects is very different. I dare say that it's part of the immediate future of Cuban music.
What difference do you perceive between the young man you were and the consecrated musician you are today?
There are traits that never change. The bases that determine your character, your personality. You grow up, but your essence remains. There are other details that you are acquiring that are the daily bread of existence, that are given by all the experiences you are living, the good, the bad, the regular, the enlightened, the dark, what you gain, what you lose. There is no way you will stay exactly the same. Loyalty doesn't change and neither do the convictions one has from a very young age, which come from the family.
With time one understands oneself better or accepts some social direction that allows that balance that should be in people's lives. Those are traits that determine who you were. I don't see myself believing in the possibility that age makes you change from one cardinal point to the other. If you do, it's that you never knew what direction you wanted. I have grown because of what I've seen and what I've lived. Everything is not a bed of roses and everything is not as you thought. And that is not necessarily a defeat. Life is in charge of showing you when you're fallible or not, and it allows you to understand those first ideas or thoughts and start to understand what everything is all about. None of that should kill the hunger to see results, which, however, will always be nuanced by a reality that cannot be completely changed.
Help us keep OnCuba alive here
Authors