A total of 366 films, short and feature films, documentaries, animations, video art and experimental films will participate in the 12th International Gibara Low Budget Film Festival, which will take place from April 20 to 24 in the city in Holguin, a province in eastern Cuba. This has been the chosen place for the celebration ever since the event was founded by the late filmmaker Humberto Solás.
This year the Festival – supported by the Hugo Cancio Foundation, among others sponsors – will host various filmmakers and institutional representatives from all over the world. These attendees will participate with their works, in theoretical forums, workshops, and meetings scheduled to run in parallel with the event.
Mexico is the guest country this year, and the nation will have a special exhibition that will begin with a screening of Amores Perros. The film's producer, Monica Lozano, will be the subject of a special tribute.
The event will be dedicated to the recently deceased Rogelio París, with the screening of some of his emblematic films like Kangamba.
Other tributes will be paid to Solas' medium-length film Manuela (1966), which celebrates its 50th year of creation and the feature film The Guest, by Eduardo Manet, filmed in Gibara.
Like every year, in addition to projecting films there will be exhibitions of visual art from various artists like Cosme Proenza and a tribute to Vicente Bonachea. David Torrens, Pancho Céspedes, Kelvis Ochoa, Nube Roja and Carlos Varela will be colouring the Gibaran days of low-budget cinema will their music. The fourth Lucía, by Eduardo Emíl, a tribute to that classic of our cinema, will be the theatrical function that brings together various artistic expressions for the theatre-goers enjoyment.
Jorge Perugorría, versatile creator and man of cinema is the event's president. He recalls how in 2000, during the filming of Honey for Oshún, under the direction of the maestro Solás, he got to know Gibara.
"He introduced me to the town like someone presenting an old love, a childhood girlfriend, from Lucía's time that cinema had put back in his path. The Festival was born from this reunion. Solas was in the middle of another great challenge as a creator – filming the first Cuban film in digital format, on a small budget with a reduced team. As the visionary artist he always was, he understood that this independent cinema was the only path possible for Cuban cinema and for Auteur cinema, above all made by young filmmakers.
"This year we're celebrating the 12th edition of the Festival and it is an honour and a commitment for me to look after this child born from the maestro's love for Gibara, its people and its cinema. My gratitude to the Solas family, in particular to Sergio and Aldo Bembenuto, who helped the maestro to make this dream a reality and even carried it on without him for a couple of years. My gratitude also to Lester Hamlet, who stopped making two films in order to run two editions of this Festival", the renowned actor and visual artist said to OnCuba.
The event continues to hold true to its original concept, defending high-quality, committed cinema made on a small budget. Low-Budget film, rich in ideas, counters the other cinema which is rich in resources but low in creativity that the global entertainment industry imposes. Low budget cinema does not mean cinema devoid of concepts, as this version of the festival confirms once again.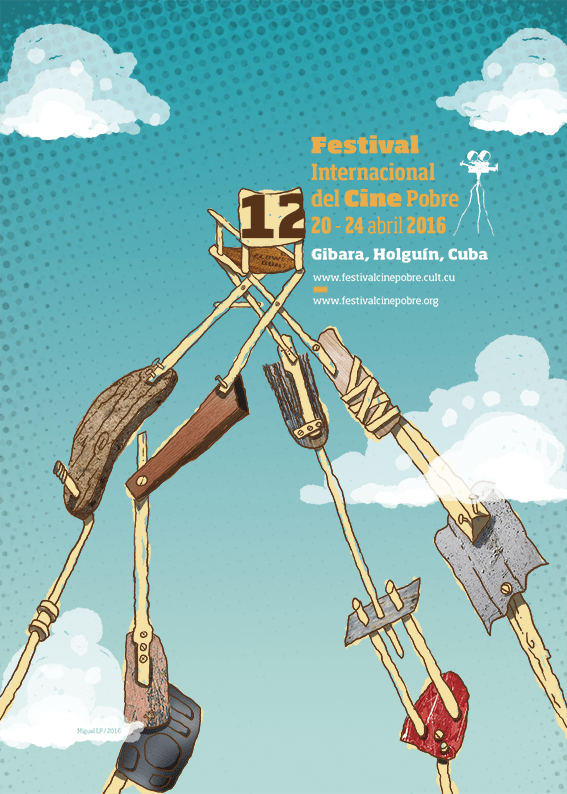 Authors