When he was 8 years old, Alfonso Albaisa only spoke Spanish. He was born in Miami, but until then his parents had considered that the child did not need to master the language of a country they were just passing through.
But what initially would only be a temporary stay kept being extended and the time came when they decided to enrol him in a school where education in English would integrate him more fully. It was 1972.
"They did not want to stay in America, but after about 8 years they thought that maybe they had a new home," a bilingual Albaisa that mixes Spanish and English tells OnCuba 44 years after his first visit to the island. Since April 2013 he has been the Executive Design Director for Infiniti, the luxury car brand Nissan created by the Japanese.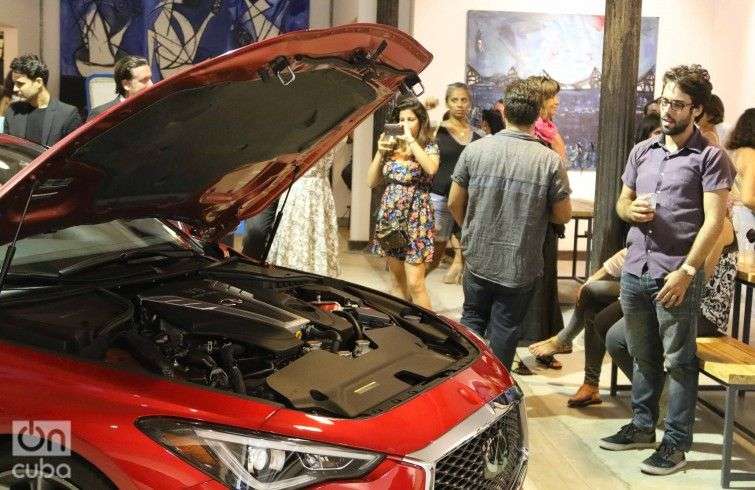 He came to Havana to present its first model. Infiniti Q60 2017, the first new car to Cuba from the United States in 58 years and the first model of its kind to enter the country. "The paperwork was incredible" Albaisa commented in an exchange with the public at the Gorría Workshop Gallery (GTG), opened in November by the Cuban artist Jorge Perugorría.
The coupe is back. Are you ready to experience the All-New #Q60?https://t.co/rkL6te2U0G

— Infiniti USA (@InfinitiUSA) 1 de agosto de 2016
The model will be launched in September, but he has already cruised streets of the Cuban capital. "Why not send the first car and I designed and drive it in Havana, visit my grandfather's house and connect with my family?"
You guys are Cubans!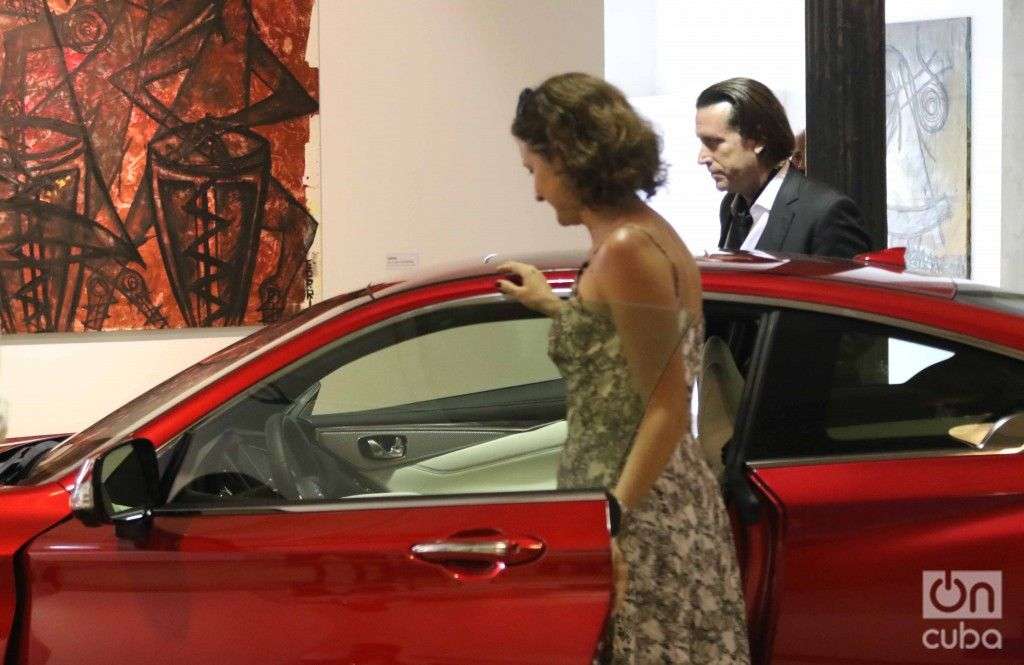 "I was born in Miami but I'm the grandson of Max Borges, an architect whose work has always made me very curious; My dad was also an architect, he went to school in Villanueva and graduated in '57; my mother's surname is Zayas Bazan, a family with a 300 year-old history in Cuba … My dream was to come here but with a project of mine, not as a tourist. This is not a business trip for me, "he told OnCuba.
"You grow up and admire your parents, and if they are Cubans think that you are, too, no matter where you were born. But I arrived and I do not feel like you. You guys are really Cubans! I have to work out what the hell I am," he told those present with a laugh.
"I feel the responsibility for my background, I'm Latino and I want to be Cuban, let's see if I can find my signature. I've already seen that I know nothing, but that's where I'll start. "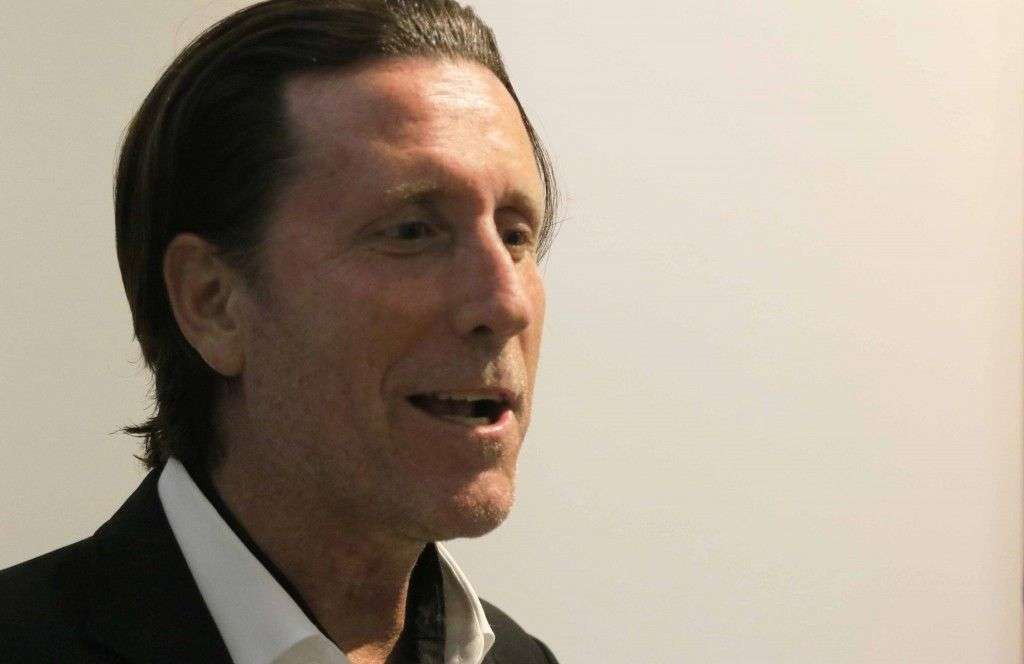 Does the Cuba that you have found resemble the one you represented?
No, not at all. That was a bit of a shock for me. I feel a little sorry to say, but thought there would be more colonial architecture, because the pictures I've seen are like that. I knew there was modernism, but not that there was much! Modernism dominates Havana. Honestly, I wish I had known that before. I love architecture, and I was driving and looking modern buildings. I went along looking at the street. I spent six hours driving.  Street, street, street…
I also reconnected with my cousin, and her mother, who is all the family that I have left in Cuba.
Would you design a car for a city like Havana?
I do not see the car as something functional. For me it is a mirror to culture, it is art. And I think that Latinos have something different from the Germans, French, Italians, Japanese … And I'm looking for that essence. There is a 21 year old Cuban who works with me, and I notice that he has that difference as well. He was born in the United States but it doesn't matter.
Being Latino is a way of life. So I want more Latinos in car design, because I think we have a mixture of emotion, sensitivity, passion…
How have you felt driving through streets of Havana?
It has been very interesting. Connecting with so many people! In the little streets they barely let us pass. People touched us, embraced us … I was driving down Tropicana, one of the works of my uncle, and there were some young people standing on the street. I stopped the car and I spent two hours with them, we even drove around together; one was an enthusiast and drove the car as if it were a race car…
But people are so friendly, I've spent three days just talking, using the car as a pretext. It attracts so much attention, perhaps because it is red.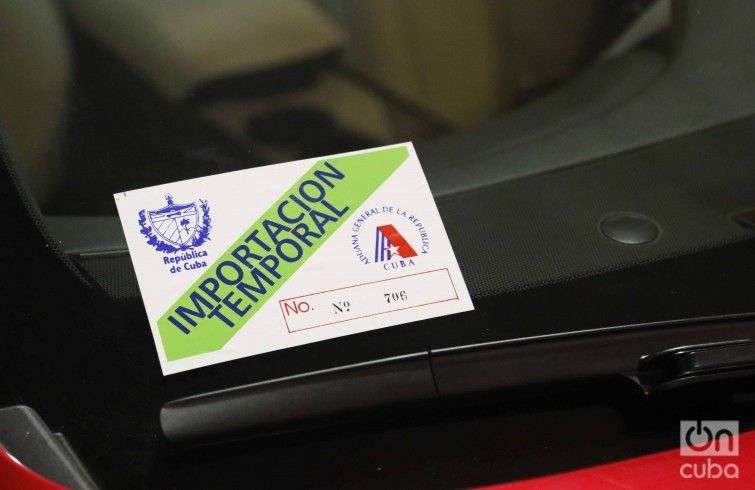 What do you think about the cars that you've seen?
They're charming … But I expected that. On the other hand, I have seen many Korean cars, which I did not know I would find. Now I want the Japanese to enter the market… I think it would be a good mix. They are very respectful, they are not interested in dominating.
Albaisa studied in a "Bauhaus [school], where they were very purist with the philosophy that design was an intellectual, cultural process; it was not cosmetic. I fell in love with that idea."
I have been working with the Japanese for thirty years, they were with whom he learned "respect for the material. Plastic, glass, metal… see how they live together, what influence they have on each other and how they differ, how they have contradictions; but the beauty of the process is to ensure that all these contradictions work in harmony together. "
"My studio is small, but my colleagues on the drawing board are making art, which is not the art of selling a car, but the art of the car itself. I do not like things to seem as though they were made by machines but to seem more like art than anything else," he said.
The model that he has brought, for example, represents a bridge with some reflection on the water happens underneath "and that water moving a little … my boss also wanted that," he said.
"He also liked the idea of ​​the moon in its first and last phases very much, and wanted it to appear in the design of our cars. The same with the lights as eyes. That is a very important line. If it is too high, the car's personality has a surprised or scared look. If it is too low it seems rough or threatening, however if you are in the middle, it makes it kind of seductive," he explained.
"The cars we still see in Cuba – said Jorge Perugorría – were made to last a lifetime. Three or four decades in which an emotional relationship with these objects is created," to which Albaisa added: "It is a pity that this is no longer is the case. In the United States the average suggests that 24 months is the time for someone wants to be the owner of the car. I do not! I would like that they were in love with the car forever, but people just leave me behind! 24 months!"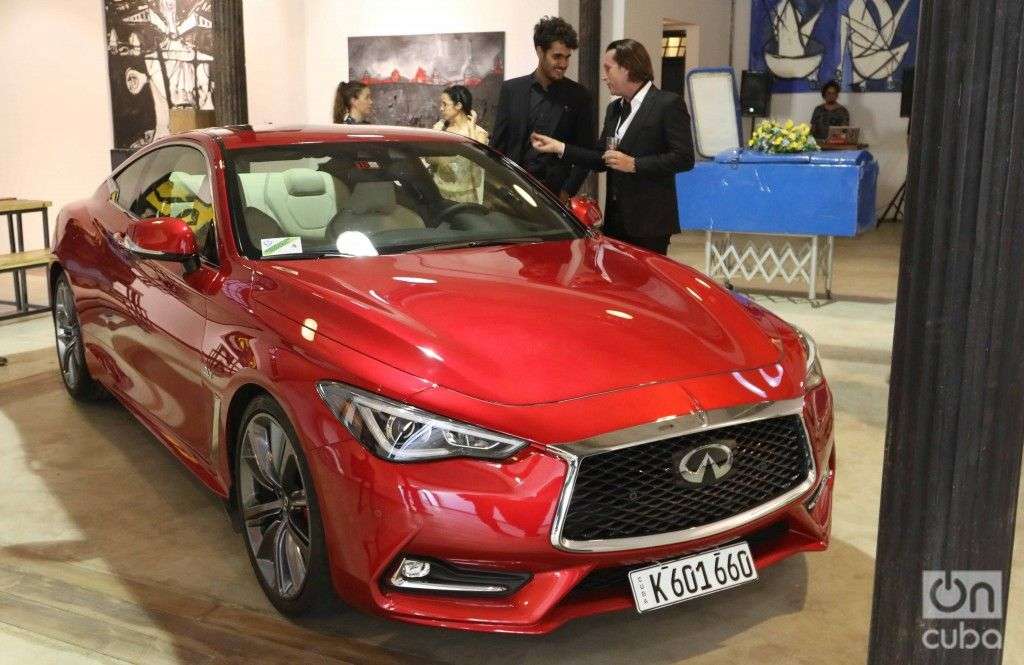 Authors