As expected, 2019 will be a very tense year in terms of the economy and will also be difficult in political terms. In economic terms, the announced growth target, 1.5 percent as recognized, is more than insufficient for our development aspirations, because Cuba has been dragging very low growth rates for almost five years and the average growth of the last five years is barely an annual average of around 2 percent.
There is a kind of vicious circle that needs to be broken. Producing requires resources. As our economy has not been and is not very complementary, a decisive part of those resources comes from imports, to import we need to export, but as we do not export enough we cannot import what is necessary, and therefore we produce little and since we produce little, well, we cannot accumulate enough and this way national investment is barely enough and therefore the levels of production are again low, like exports.
Thus, the cycle repeats itself again and again as has happened in recent years. It is what in economists' jargon would be called GDP and exports highly depend on imports, something that has been studied and demonstrated by more than one doctoral thesis. Its causes are definitely structural.
The other way to resolve it would be through credits, which would have to be punctually honored to be able to continue being a "reliable credit subject."
Then, without resources, coming from exports and without new credits, we return to the point of departure.
Foreign investment appears as one of those opportunities to break the cycle. Making the "capitals" reach the country is very important, getting that interest to become good business depends on a very high percentage of the "rules of the game" that we put at the consideration of those capitalists.
It is also true that national investment, the one that comes from the State, can be better used and better executed, and important reserves remain there, as the minister of economy has affirmed. But it is also true that that other part of national investment that does not depend on the State, but on the non-state sector, can complement the effort made by the State. There are estimates that place the amount of capital of Cubans invested abroad at more than 300 million dollars. Adding those millions to the national effort within Cuba, even when the figure is half, can also be of significant help.
To grow is the word of the day if we want to develop, but to grow is a great and difficult task for the country for several reasons that are not only economic but of another nature also more associated to institutional issues which President Díaz-Canel referred to in his closing speech at the National Assembly.
Four messages that should be highlighted
It has been quite well demonstrated that in terms of economic policy one of its great evils, those that destroy projects and countries, is the incoherence between the policies, the purposes they pursue and the instruments used to implement those policies.
This is not the first time these things happen; it happened in the 1960s, it occurred in the 1980s and 1990s and unfortunately it is happening again now during these years that have gone by after the approval and updating of the guidelines and programmatic documents (conceptualization and bases of the plan).
Some examples: we want to encourage exports but the overvalued exchange rate encourages imports and punishes the exporter; we want to keep our qualified work force but we have delayed for more than 20 years a wage reform that would encourage the most qualified professions; we need a strong state business system, which plays the decisive role, but we have returned to pyramidal organizational structures where state-owned companies have hardly enough independence to make the decisions they need; we have recognized the need for non-state forms, but in all the "legislations" that have been drawn up in this respect, the word "control" prevails over that of promotion and support; we need foreign direct investment to be able to grow, but there is a great asymmetry between the work of promotion and that of the facilitation of businesses.
These are some examples of inconsistencies that must be eliminated if we want to grow and develop.
We need a more proactive, intelligent and concrete attitude from the leaders promoting – not hindering or delaying – safe and particular solutions to the problems, with the continuous and intense search for agile and efficient answers. (Miguel Díaz-Canel)
The fear of change is, in some way, understandable. Change generates uncertainty in the future, abandoning trodden paths, learning again, constructing new paradigms that often question the status quo. Change is risk, and contradictorily to our history, the risk culture is not an established practice in the decision-making processes in Cuba, at least in business terms.
Promoting solutions, even those that may seem safe, implies a high risk, especially when those decisions introduce "novel" elements, or when they lead to little-trodden paths or when they somehow imply questioning the way something "has always been done."
It is true that at other times the lack of proactivity, the abundance of obstacles and delays responds to a mixture of enlightened ignorance, conservatism and individual interests, love for the "post" and political ambitiousness dressed in revolutionarism to hide the fear of change.
It is time to act without dogmas and with realism, addressing the priorities, facilitating the real strengthening of the state enterprise and its productive chaining with foreign investment, joint ventures and the non-state sector of the economy. (Miguel Díaz-Canel)
If the national economy today does not reach the growth rates we want, it is basically because the business system in which it rests does not work as it should. In our country a decisive percentage of the economy depends on the state business system.
The socialist state enterprise is probably the economic entity that has experienced the most changes in all these years. From the System of Management and Planning of the Economy, the so-called "business improvement" and finally the OSDEs, the search for a system that allows that company to be efficient, productive and competitive has not achieved its purpose. None of those systems was able to get state companies to have the autonomy and independence needed by them to be able to work efficiently. The last of these efforts, carried out in the OSDEs and the UEB, has not achieved it either. As if by magic, dozens of new mini ministries emerged, which also parasitize companies.
Fostering relations of complementarity among all the agents of the economy will also require other "rules of the game" to combat long-time established prejudices, to eliminate suspicions a priori and above all to have a legislation that makes those relations more transparent and safer.
It should be said that our "business environment" does not favor that efficient state company to which we aspire. Encouraging competition among state-owned companies is not put into practice, it is rather the opposite, and without competition it will be very difficult to advance along the path of innovation and productivity.
It is imperative to boost foreign investment and foster an environment of trust and security for investors.
The money goes where there is money. Investment flows, as indicated by the figures of the last report on foreign direct investment [1], travel from rich countries to rich countries, from rich countries to developing countries that are large markets, they go there where the profits are better guaranteed.
It is necessary to be more coherent with the Conceptualization of the Economic and Social Model and more systematic and precise in the implementation of the Guidelines of the Economic and Social Policy of the Revolution.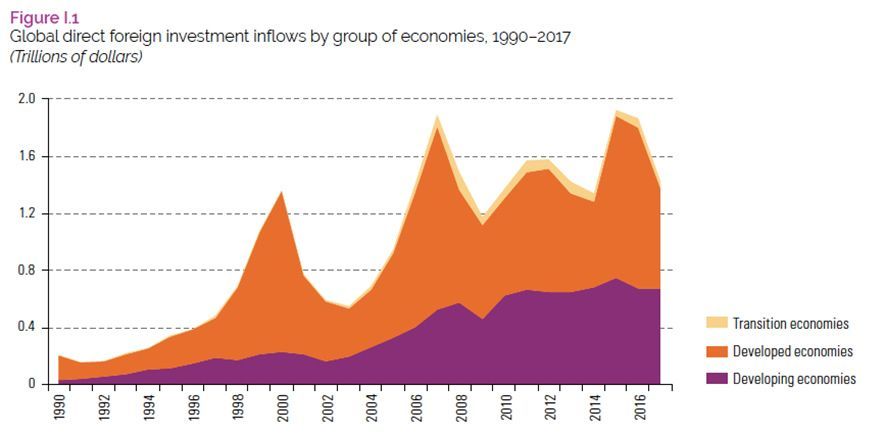 The truth is that Cuba, based on the size of its market, is not one of those destinations preferred by investment flows. Nevertheless, the promotional work that has been carried out has made many potential investors interested in the country.
How many of those intentions become new investments? How many do not come to fruition? How many interested investors leave for lack of response, because of the delay, the bureaucratic obstacles to access the Cuban market in a reasonable time? How many days does it take to "sign" a business deal in Cuba? How many days does it take in the countries that are our competitors in the region?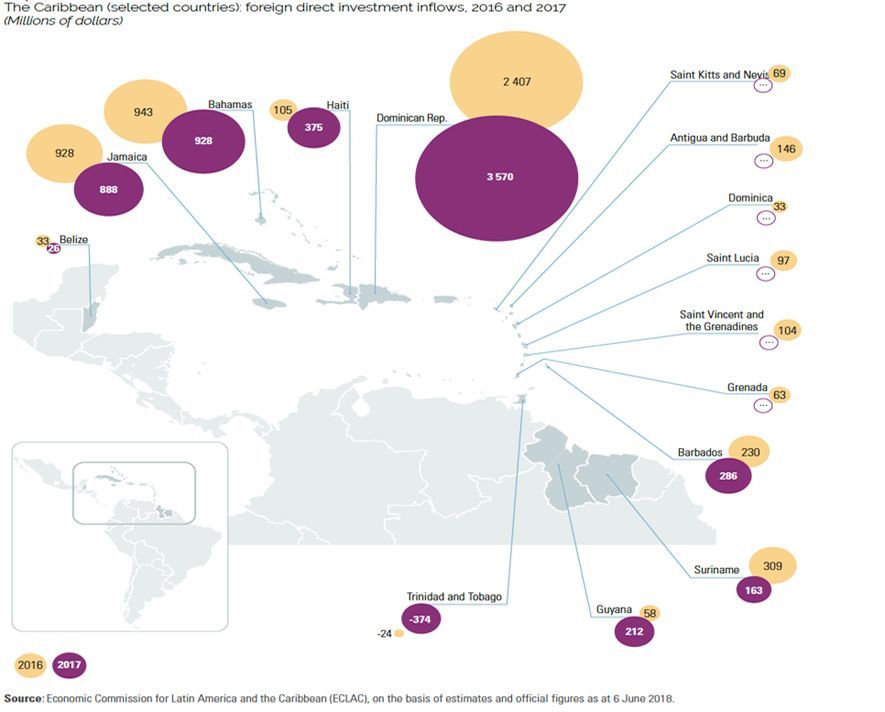 There are standards associated with the facilitation of investments which sometimes we are very far from meeting. Very simple issues such as renting a house, buying a car, etc. These are elementary issues that the future investors resolve very easily in the countries of the region (Dominican Republic, Panama, Costa Rica) and that in Cuba become great obstacles and multiply the difficulties to keep them here.
There are others that require a greater institutional effort to change them, these range from the regulations and procedures contained in the regulations for foreign investment – which often make establishing a business in Cuba not very attractive – to distrust, suspicion and often lack of adequate preparation to take on a negotiation.
It is true that some procedures have been revised, it is also true that attempts have been made to make those procedures more palatable, but it is also true that compared to Cuba's competitors in the region, they are still far from those standards.
The domestic obstacles, those that depend on the capacity and ability to retain and convince investors to invest in this "market," are decisive.
It wouldn't be pointless to again carefully study the negotiation process, identify all the bottlenecks (which are not reduced to the famous feasibility study) and change all those that hinder them, which distance us needlessly from international standards.
To make efficient use of the valuable human resources and the qualified and scientific workforce that we have thanks to the great educational work of the Revolution. (Miguel Díaz-Canel)
Undoubtedly the human resource is the most important of all the resources our country has today. We should first say that everything is a finite resource for a certain period of time. We are witnessing a significant decrease of this resource due to population aging and emigration. That "getting it" takes between 12 and 17 years, making it one of the "investments" that takes the longest to recover. We must also understand that with the advance of the Fourth Technological Revolution those qualified resources can be disqualified with a certain speed if the country does not join it at the appropriate speed.
Lastly, it is essential to create jobs in those sectors that have higher productivity. If we look at the structure of employment today, we can see that 10 years after the start of this process of change in which we are immersed, 48 percent of the workforce is still in the budgeted sector of the economy, this is 1,488,000 people of whom about 800,000 belong to the education and health sectors, while 688,000 work in posts which in many cases may be dispensable.
In the productive sector, the largest number of people employed is in the agricultural sector, which is one of those with the lowest productivity. From this perspective, the problem not only lies in creating new jobs in the state sector, but to create jobs where productivity levels are higher, where higher added value is generated, where exports of greater technological complexity can be generated.
There are still important reserves, for example in the so-called self-employed sector and in non-agricultural cooperatives, both constrained to professions with low added value and low technological complexity. How beneficial it would be for the country if that situation changed.
Undoubtedly, 2019 will have great challenges, without a doubt the economy will once again be the great battlefield, but from my perspective the most important challenges are not strictly economic.
Notes:
[1] Foreign Direct Investment in Latin America and Caribbean, ECLAC, 2018.