An old formula is known in Cuba: Goat milk and sweet potato! A humble recipe for food for the poor, from the time of grandparents.
Cornmeal with sweet potato was the dish of any of the poorest families in Cuba, although, at least for my taste, it is a dish of the gods, especially if we put a couple of fried eggs on it. Eggs! Fried!
Sweet potato is one of the five main dishes of the Cuban diet. It is also the humblest of all. Sweet potatoes always knew they were very far from the inaccessible potato while the always wanted and sometimes little found taro appears as the most aristocratic of all, with scary prices. For its part, cassava has always been the preferred and most demanded in our celebrations, especially for that grace of accompanying so, but so well, the now disappeared national mammal (the pig). The green plantain, on the other hand, always ready for chips and which, turned into chatinos, goes wonderfully with a good steak of the meat from "the unmentionable." Sweet potatoes, however, have remained there, unperturbed on their platform, knowing they are a last resort, seeing that their price has always been less than that of their neighbors, but ready to help those with low incomes, to complement the food for pets and the national mammal. Never in its life did it think it would become a scarce resource, so desired and sought after. Today it smiles thinking about how important it has become and it almost cries with emotion, when dozens of people insistently ask the vendors: when will the sweet potato come in? It, the beloved of all root vegetables, has been converted by the grace of whom? into something highly desired.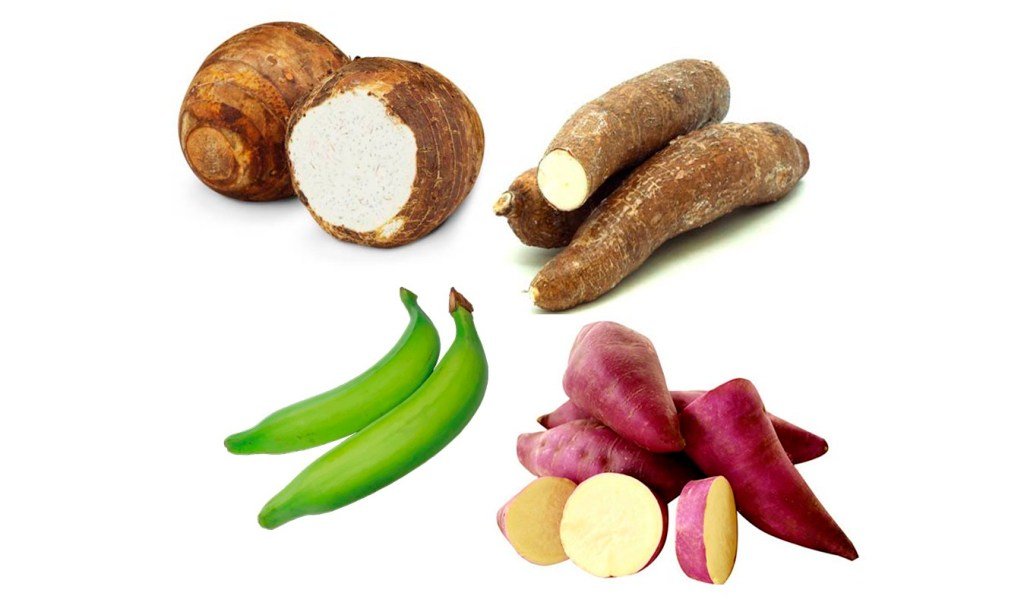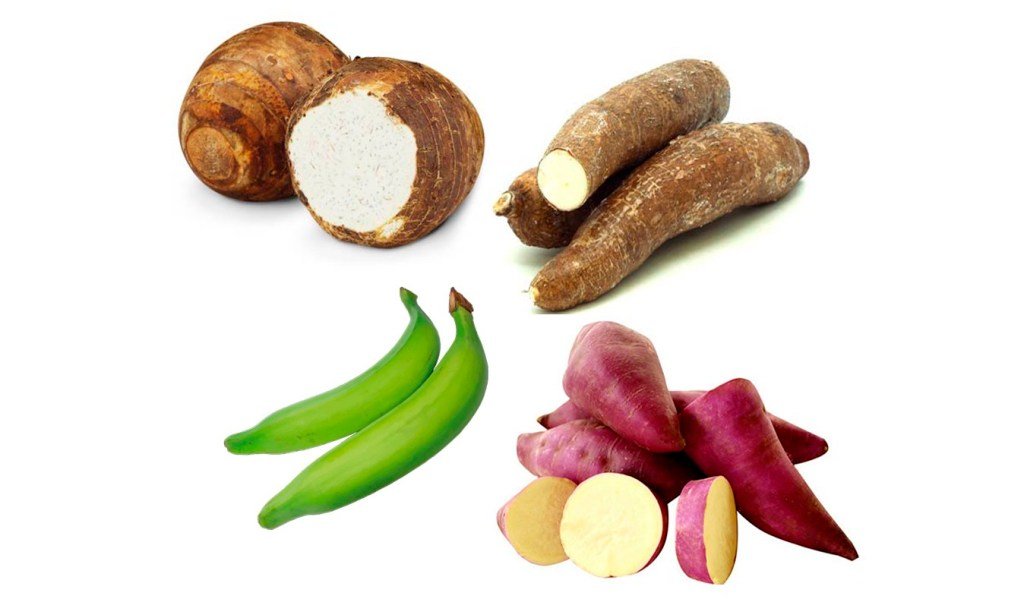 Sweet potatoes are a short-cycle crop, one of those crops that we are constantly told in the newscasts that they are being promoted and that we all expect to see them on the platforms in a couple of months (patience, a lot of patience). We don't have data from these first three months to know:
How much land has been dedicated to planting sweet potatoes.
How much sweet potato has been harvested in these months.
How much sweet potato has been sold in the agricultural markets in their different forms in these months.
What the demand of sweet potato for pig feed is and how much has been handed over for pig feed, as a palliative to the lack of feed.
We can use the data from 2018 for a production approximation.
The harvested sweet potato area experienced a substantial increase as of 2015 when it reached 55,682 ha., 36% more than in 2014. For 2018, the cultivated area was 55,040 ha. The non-state sector is decisive with practically 90% of the harvested area (49,354 ha. of a total of 55,040 ha.)
Sweet potato production has exceeded half a million tons since 2014 with a peak of 594,378 tons in 2016. In 2018 production reached 549,512 tons, the state sector produced 55,668 tons, while the non-state sector produced 493,844 tons, that is, 89.8% of the total produced. We don't have the data for 2019, but it doesn't seem that in that year the harvested area nor the productive results have decreased dramatically.
As shown in the table, 34,622.1 tons of sweet potato were sold in 2018 in the agricultural markets (in all of them). That amount is barely 6.3% of the entire production. That I know of, sweet potato hasn't been sold on the ration book, so the destinations of 93% of the production must be between self-consumption, and social canteens, I think.


*Caption:
Sweet potato: Sales in Agricultural Markets (Tons)
Sales Structure in 2019
State AM
Supply and Demand AM
Sales Outlets
Leased Markets
Total
It seems that the problems are not in production, rather it would be necessary to review the distribution which is where a problem could exist.
The truth is that the supply of sweet potato in agricultural markets, at least in Havana, is insufficient today, either due to an unusual increase in demand because of the disappearance of rice and pasta, or because a decisive part of production is being dedicated to other destinations such as animal feed (pigs). But if the sweet potato production levels are close to 80% of those achieved in 2018, it is possible to ensure that a production deficit is not what causes its limited supply in the agricultural markets.
A horse! A horse! My kingdom for a horse! Richard the Third shouted loudly when, in the midst of a decisive battle1 for his kingdom, his horse, badly shoed for lack of a nail, first fell to the ground and then when he got up, fled in terror leaving him in the middle of enemy troops. The king lost his life, battle, and kingdom. It was a nail, a modest nail, that caused it.
In this battle Cuba is waging against the pandemic, without a doubt, the vanguard, in charge of the main blow, is our health system. Few will have any doubt that it is doing it very well. It is a solid, resourceful vanguard (though perhaps not all) that has established well-staged lines of defenses and with enough intelligence to allow women and men in the trenches to do their best and win. In that same battle, food production is the rearguard and, like any rearguard, it is also essential to definitely win the battle. All the effort and dedication of the women and men of the vanguard can be undone by the rearguard's weakness.
However, this current battle, that against COVID-19, is part of a larger contest, the one that the country is fighting in pursuit of that vision of development where prosperity is a sine qua non condition. Can a country that doesn't adequately meet its population's food needs be prosperous? Can a country where its citizens spend the largest share of their income buying food be successful? Can a country that dedicates 20% of its workforce to a sector that doesn't meet much of the food needs of its population be prosperous? Obviously not.
In this major battle, that of development, the battle against COVID is only one of the fronts, today the most urgent, but the decisive front has been and is that of foreign dependence (food, energy, etc.) where the blockade of the U.S. administrations against Cuba has had and still has a decisive weight, and on that front, as in the contest for development, food production is a main direction in the war.
Undoubtedly, a lot has to be done to produce more food. Today, in almost all the reports that appear in the media, the lack of financing, together with the blockade, arise as part of the biggest obstacles. The blockade is not in our hands, obtaining financing to produce food and creating the conditions for that production to be sustainable, is. Possibilities exist.
Just one example, Cuba plans to build 4,000 rooms a year in four- and five-star hotels, most of them with their own capital, coming from the income of tourism itself. I think that it's not necessary to do a very deep investigation to demonstrate that, with the rooms that we have today, given the linear occupation that has historically been reached, and the prospects for the next three or four years, those rooms are more than sufficient. If we look at the portfolio of tourism opportunities, we can see that the cost of a room in four- and five-star hotels, according to the projects presented, is between 150 and 200,000 dollars, that is, between 600 and 800 million dollars. If the decision to not start new investments allows us to take advantage of part of that money in the creation of powerful food production systems, where all the productive forms have participation, I think that it would help a lot to reduce that dependency.
And we have land that can be tendered to foreign companies and Cuban non-state enterprises for the promotion of agricultural production and the export of those products, wherever possible. Obviously, many of the rules of the game that exist today in agriculture and regulations for Foreign Direct Investment (FDI) must be changed, but it's not impossible.
It is also possible to promote collection and distribution enterprises that with their own capital can "compete" with our eternal "Collection Enterprise," why not? Why leave to a single enterprise, which in addition doesn't do anything well, that huge "business," just because it's a "state" enterprise? Are we more sovereign because of that? You just have to change some other rules of the game, but the report I saw recently on TV on the Cuban citizen who could collect tens of tons of onion in good condition, shows that it's possible. So why don't we turn it into a lawful activity that can be regularized by the State and controlled through the banks? Is it not possible?
***
And I ask myself:
Why maintain two ministries to see to the same and only problem?
Why don't we let our farmers, those who can, directly import the equipment they need?
When will the price policy change to better stimulate producers?
When will it be decided to change the regulations on the slaughter of cattle and to recover those institutions as traditional in the neighborhoods as were the butchers, obviously non-state?
Why continue to persecute private cheese producers, forcing them to furtively sell it on the country's roads, instead of encouraging and incentivizing these small productions in a country where the supply of that product depends to a large extent on importing it through foreign companies? What harms Cuba the most?
Why are capped prices for pork maintained in the so-called supply and demand agricultural markets when it is known that it is counterproductive and today that decision contributes to promoting the sale of pork outside those same markets at prices that are up to 90% higher than the capped ones? What does more harm to our population, criminalize the sale or make it transparent and compel open competition?
Why are eggs, live chickens and hens not allowed to be sold in the agricultural markets?
Why do we continue to resort to an inefficient collection and marketing system for agricultural products?
Why not promote the creation of a fish market where all authorized fishermen can sell their products without the intermediation of those state-owned companies that have failed to solve the problem?2
***
Undoubtedly, the territories are also decisive in the great battle for development. Knowing every day how well supplied or depleted the markets are in their neighborhoods, identifying bottlenecks, promoting, stimulating, encouraging the production and marketing of agro-food at the micro level and, above all, not waiting for the Ministry of Agriculture. Encouraging family productions, encouraging alliances of small productions on a local scale, even with foreign capital, actually achieving the contributions of science and technology on that scale and also those of traditions, which is that other knowledge that unfortunately we have wasted. How much potential has not yet been tapped at that scale?
It doesn't take a single penny of what the state administers to do these things.
Think as a country, free the productive forces, do different things.
Pay attention to the nail, so that the horseshoe doesn't fall off.
Notes:
1 It was at the Battle of Bosworth, on August 22, 1495 against the troops of Henry Tudor, pretender to the crown of England.
2 More than 50,000 pounds of fresh fish were sold in the Cuatro Caminos market every month, caught by hand in rudimentary vessels that existed before 1959.
Author