Héctor David Rosales is more than a Cuban filmmaker who lives outside of Cuba. He is more than one of the actors who were in La Colmenita, the ENA, a film by Fernando Pérez, or who studied photography direction at the Famca, at the ISA. All these acronyms are summarized in the National School of Art, Faculty of Audiovisual Media Art, Higher School of Art. I mean, cinema….
Héctor David has that passion in his eyes, and the certainty of knowing what he wants and going there. Until the age of 27 he lived in Havana, in Centro Habana, and his parents in Cerro.
"My parents, my sister, my family, many friends, my work group, everything was in Cuba. That was my work-friends-family dynamic. Those were good times: I had made the music video with Yissy García, I was finishing a small documentary with Havana World Music, we had filmed two videos for Daymé Arocena, another video with Vocal Sampling had just come out."
In 2017, he participated in the Havana Film Festival, a film festival in New York, with a short film that he had made as a Famca thesis.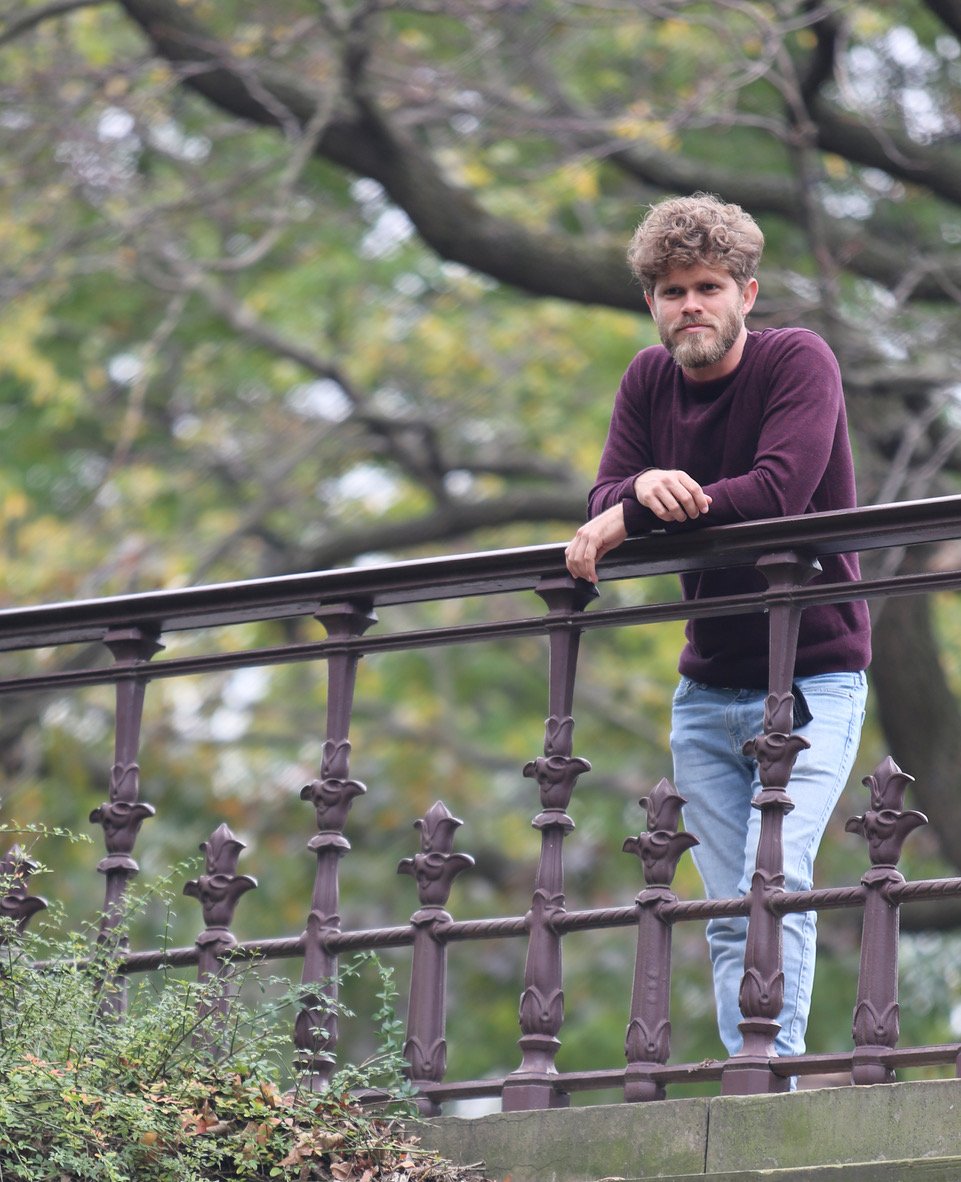 "I came for 30 days, my life was functioning in Cuba, with my project dynamics and my reality. I came to the United States and went to New York, Washington, Las Vegas, Los Angeles, Tampa, Miami…. Where there was a friend with a sofa, there I went. That was my journey. While I was here, one of my best friends asked me to stay another week to be at his baby's sex reveal party or baby shower, I can't remember which one it was. The week was put on hold…and I began to study the possibility of doing a master's degree. That was my first motivation: to improve myself, and I started looking for scholarships.
"My vision was to develop what I had already been doing. It wasn't changing to something else, because my biggest motivation was to keep growing in my career. Sometimes it seemed strange to me to think: 'Well, I'll stay here and start working on whatever appears, or I'm really trying to force this.' I spent a long time studying the possibility of scholarships. I was obsessive about it: I would get up, do exercises, and start studying which schools I could apply to, until reality told me: 'There is no such thing as what you want.' At some point, I said to myself, 'I'm going to put all my energy into making my career grow.' The information was on the Internet, it depended on me, on my time. And that's when I decide to direct the photography of the documentary Razing Liberty Square, directed by Katja Esson. This project has been my school during the three years in the United States.
"Liberty Square is a community in the heart of Liberty City, and the documentary film deals with the subject of climate gentrification in Miami, how the sea level is rising. It's the history of the African American community that lives there, and how it is affected by that reality. For me, it has been an apprenticeship in many ways: being introduced to a new society, understanding ways of working, English.… I thought I spoke English; reality teaches you otherwise. This project was about understanding a society, because it was telling the story of people who have lived there all their lives. It was about approaching them with the respect of telling a story of which I am not a part, and having the vulnerability and sincerity to tell them 'I want to tell this story because it is transforming me, and because it is a possibility to transform my community.'"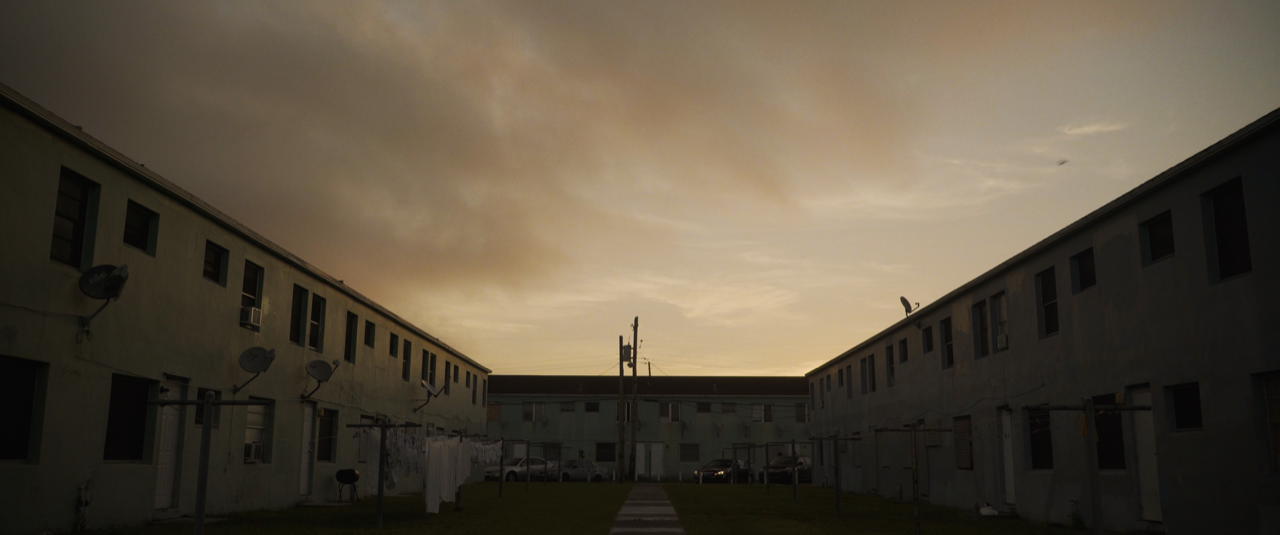 At the same time, he has been working on advertising, editing, and on Steps out of the Blue, a kind of poem in images, an autobiographical short where loneliness, hope, helplessness, challenges are mixed….
"This four-minute project is very special for me, because it is the first work I do outside of requests, clients, schools, someone who comes to tell me about a project. It's personal: a desire to tell a story.
"Now more than ever I'm focused on developing my own projects, which I don't know yet how they will be financed, but I know that they will be financed. I'm writing a project that will be a series of shorts, and another that I want to do as a still photo, for the first time for me. I want to re-adapt a play and make a short film of it. I'm very interested in short content. I don't think I want to make a feature film right now. I'm focused on small and serial things." 
Héctor David is more than a Cuban filmmaker living outside of Cuba. But like all those who grab a suitcase and go out to discover the world beyond their borders, he has also felt loneliness and the uncertainty of what will happen in the future.
How do you take on the challenge of doing something for the first time?
"With high levels of stress, unable to sleep…waking up at dawn. Sometimes I think 'I should do a little more advertising, to see if that way I have more stability moneywise.' And suddenly I say: 'Let's see, where do you want your ship to go?' Thus, with anxiety, with fear, I take on my projects. My latest method is to push myself to do a little bit every day. A little bit…at least 20 minutes. At least I see that that ship is still moving.
"The fear exists. In the short Steps out of the Blue, for example, I did the music. But I'm not a musician. What I know about music is from playing guitar with my friends from the ENA. And it was the adventure of thinking 'I'm having fun, I'm going to do it.' I bought my device―which I later returned, hopefully Amazon doesn't find out about this―, I made the music, I composed it, and then I called a musician friend and said: 'I need you to help me finish producing this.' We went to his studio and finished it."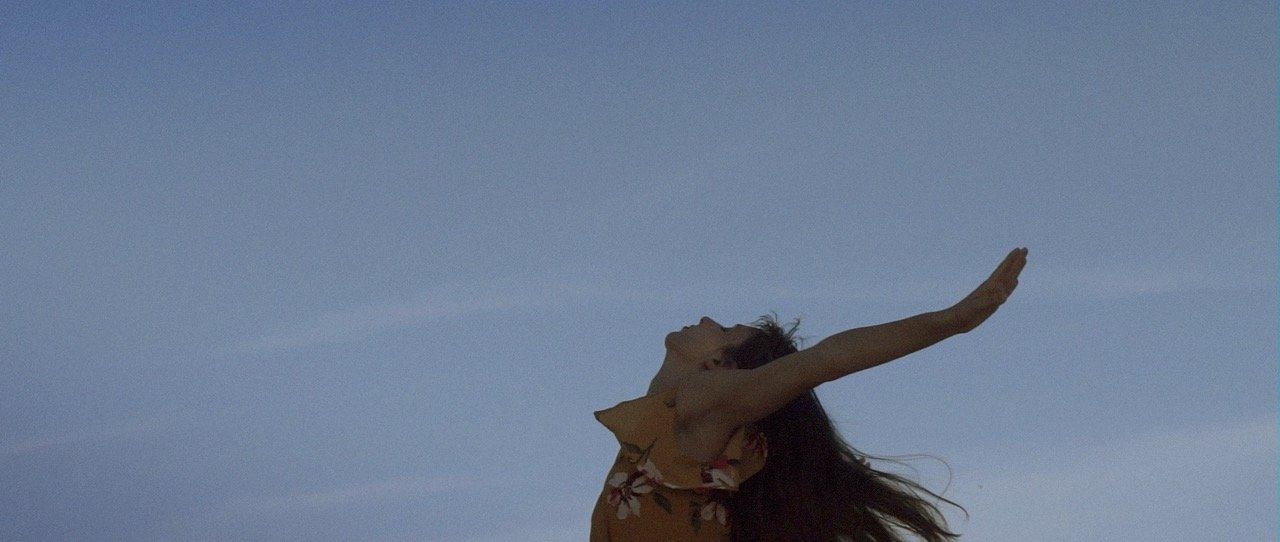 You told me that you had valued living in other places like New York, or Los Angeles. How did you decide to give Miami a chance?
"I appreciated being in New York at first and then in Los Angeles. Then I thought about spending six months in Miami and going up to Los Angeles or New York. During that time in Miami, I connected with Katja Esson, with this director. I knew we were going to be at least two years filming Razing Liberty Square, this documentary observation movie. I used to say, 'Okay, I'm staying for a year and next year I'm going to New York and back to Miami only when needed.' But the dynamics of life also began to exist in Miami, and reconnecting with friends, with people who had existed in my life and that distance had taken them out of my life a bit.
"At first, despite knowing so many people, you feel this is not your reality; I suppose it happens to all of us. There are things you don't understand, even if the food, the climate or the language are related to you. But you feel that it is not your reality or the dynamics you are used to.
"My decision to give Miami a shot was largely about this movie, and then about feeling like you're starting to be a part of it.
"I remember the day I was driving on an expressway and I had that feeling of looking at myself from above and saying: 'I'm one more car of these hundreds of cars that go more than 120 kilometers per hour.' I was also in a rush, because I was late.
"For me, Miami has been a space of opportunities. Sometimes rare opportunities, because many will believe that I should be doing more, but it has been a possibility to reconnect with many people, to have a space to study, to grow, to be a godfather to the children of one of my best friends…. I feel that Miami has welcomed me, despite that first feeling of disconnection."
What has surprised you about Miami that perhaps you didn't expect you would find?
"In Miami I've discovered another part of my culture. Suddenly I've seen myself listening to Cuban music that I didn't know about, I have read Cuban writers that I didn't know. Changing the dynamics of life transforms the vision of your reality. Miami has transformed my vision as a cinematographer, editor, director, as a creator. The way of telling stories is nourished by your day-to-day: colors, lighting, technology, the speed of life, the way you decide to tell a story that is slower, or more private and vulnerable, and share it on the Internet in a totally public access. I also learned the ability to participate and understand social media. All that visuality and different sounds, access to music, information, that has transformed my vision as a creator."
When Héctor David had to choose a house to live alone in Miami, he went near the sea, to Miami Beach, to look at it every day. Perhaps because it was a continuation of Havana's sea.
The quote with which Steps out of the Blue begins is memorable: "I will remain a foreigner forever, even when I return to the city of my childhood" (Lourdes Casal).
"The phrase is from a poem by Lourdes Casal, which is called 'Para Ana Veldfort.' It seemed very consistent with what I was feeling. Going back to Cuba was like freezing your life, you stop being part of that reality, and suddenly you reconnect and you see yourself in the same places you went to three years ago, with the same music, the same friends, the same dynamics. And sometimes you are afraid of not being part of that reality, and you understand that you are no longer part of that day-to-day life of your family, but you feel part of it. Going back gives you the possibility to know what reality you are going to be in. And it's a mixture of feelings, because you feel nostalgic."
While here what have you retaken, what you were doing in Cuba?
"For example, I brought back the music. When I was at ENA, I played guitar and I loved it. When I started studying filmmaking, I said to myself: 'The guitar is a waste of time,' and I froze it. Here I took it up again. I brought my old guitars from Cuba; I didn't even buy new guitars. And I went back to playing guitar.
"Also the fact of constantly listening to Cuban music, even songs from when I was a student, what I listened to when I was fifteen, comes out here again. Suddenly I saw myself in Miami living a reality that I had lived in Cuba ten years ago, and it is like living a Cubanness in parallel, a reality that you readjust, because it's not the one you knew, but it's similar. And it becomes yours."
What is the place you miss the most in Cuba?
"The people. Not a place, but the place that people have, that's what I miss the most."
Authors