The Cuban Center for Advanced Studies (CEA) for the development of nanoscience and nanotechnologies was inaugurated this Thursday as the national headquarters for research in this field, focused mainly in the areas of biotechnology and medicine.
Located west of Havana, the CEA is a multidisciplinary center and one of its main purposes is to promote the presence of the Caribbean country in the international market of bionanotechnology, a discipline that seeks to build nanometer-scale machines using the knowledge of molecular biology.
The opening of the "first stage" of the institution was presided over by Cuban President Miguel Díaz-Canel, who reported on this and other visits to different Cuban institutions on his official Twitter account.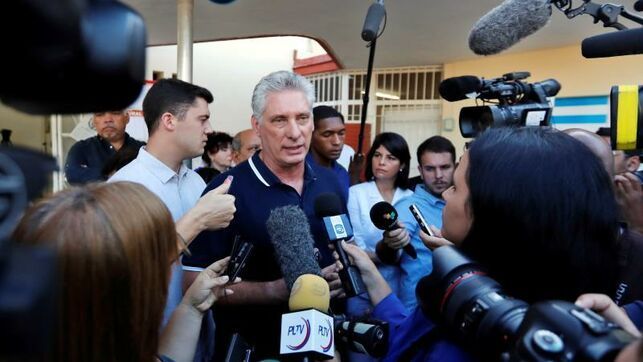 According to the site of the Presidency of the island, the CEA is a "dream" of deceased former President Fidel Castro, "conceived and promoted by the leader of the Revolution and by Fidel Castro Díaz-Balart," his eldest son, who served as scientific adviser to the island's Council of State until his death in February 2018.
Under construction since 2006, its opening was scheduled for 2016, according to reports from the state press, which reported four years ago on the progress of the project, designed to develop "from medicines and tissue regeneration to disease detection devices."
The installation includes a group of laboratories for the study of nanochemistry, nanobiology, nanocharacterization and nanoengineering, as well as facilities for obtaining nanostructures, nanometer-scale visualization and high-resolution analysis of compounds and structures, the official media advanced at the time. 
https://twitter.com/PresidenciaCuba/status/1151850639749783552?ref_src=twsrc%5Etfw%7Ctwcamp%5Etweetembed%7Ctwterm%5E1151850639749783552&ref_url=https%3A%2F%2Foncubanews.com%2Fcuba%2Fciencia%2Fcuba-inaugura-un-centro-de-estudios-avanzados-en-nanociencias%2F
The CEA is also designed to serve as a training center for young researchers.
In January 2018, the Cuban government announced that it would launch a National Nanoscience and Nanotechnology Program to modernize its industry, especially pharmaceutical and biotechnological, in search of "full technological sovereignty."
Although the project directors recognized that this is a very expensive "first world scientific practice," they assured the state-run newspaper Granma that if the country does not invest in it, it runs the risk of "falling behind in the goal of having national products of high added value."
During the last 60 years, some 120 research centers have been created in Cuba, where vaccines, therapies and medicines have been developed with international success.
Authors