If there is a bone of contention in the Cuban sports field, that is Industriales squad . No one can understand the passions aroused by the team from the capital among people who follow baseball in Cuba. The writer Leonardo Padura confesses: "belonging to a sports team is like a curse that haunts you for a lifetime."
In my opinion, sport rivalry has created in Cuba two types of fans: pro and against Industriale s. The first group is clear, they are those who chant: "Blue is the sky, blue is the sea …", but the latter are those who, while not baseball fans, def end other teams when playing against Industriales.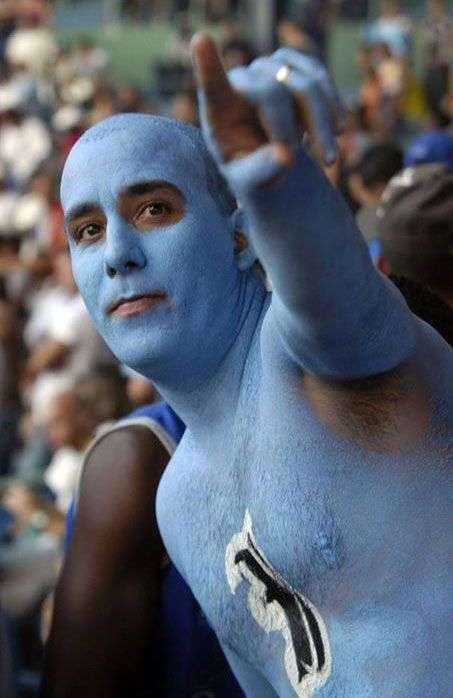 Different generations of Industriales team veterans went to celebrate the 50 years of the foundation of the Havana squad to the United States, specifically to the cities of Miami and Tampa, where a considerable number of Cubans live, with the intention to meet again with their former teammates who do not live in Cuba and perform with them some sports matches. However, in the called "capital of Cuban exiles", several groups radically opposed the holding of such gam es.
What happened during the reunion between the Industriale s players from either side of the Straits of Florida can be seen thanks to a documentary in post-production: "Juego bajo protesta", which script was written by the renowned Cuban editor Manuel Iglesias, who is also co -director of the work along with producer Irdres Garcia.
"When we found out that Industriales, the most popular baseball team in Cuba, would be visiting Miami for the first time in 50 years, we felt it was a unique event that deserves to be recorded." This statement can be read in the financing campaign that has been launched to complete the documentary.
"The visit of the Industrial team veterans was an idea conceived by comedian Otto Ortiz and sports journalist Yasser Porto, which was also supported by the company Somos Cuba Group, based in Miami, to help with the event implementation . All players who offered their testimonies in the documentary were filmed in Cuba before the trip and here in Miami all the time that the meeting lasted, from August 11 to September 1, 2013, "Iglesias told OnCuba.
Authors